Shopping for picnic baskets can be overwhelming, so if you're wondering where to buy a picnic basket, you're not the only one.
There are so many stores out there, and a lot of them don't offer free delivery, and they're also ultra-expensive.
To help you out, we've rounded up some of the best places you can buy picnic baskets locally or online. We've selected trustworthy retailers, that offer deals, great prices, fast deliveries, and free shipping.
Whether you're buying them for yourself or plan to gift them, picnic baskets are beautiful, stylish and practical, ideal for outdoor dining. People love to gift picnic hampers on special occasions (Housewarmings, Christmas, Father's Day, Weddings, Mother's Day etc).
Where to buy picnic baskets | Top 5 Places
Amazon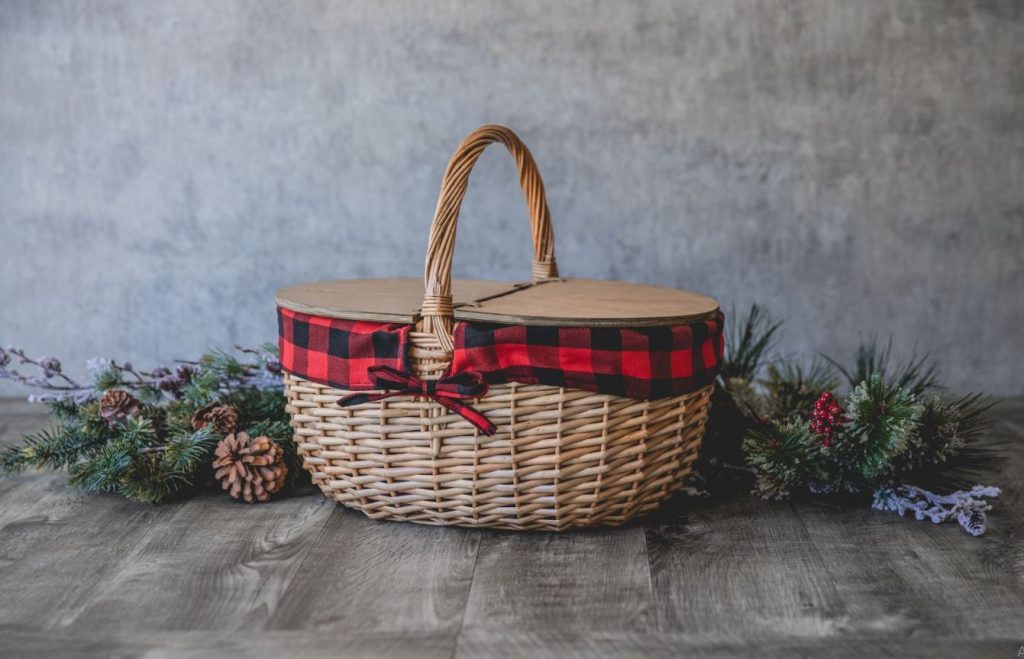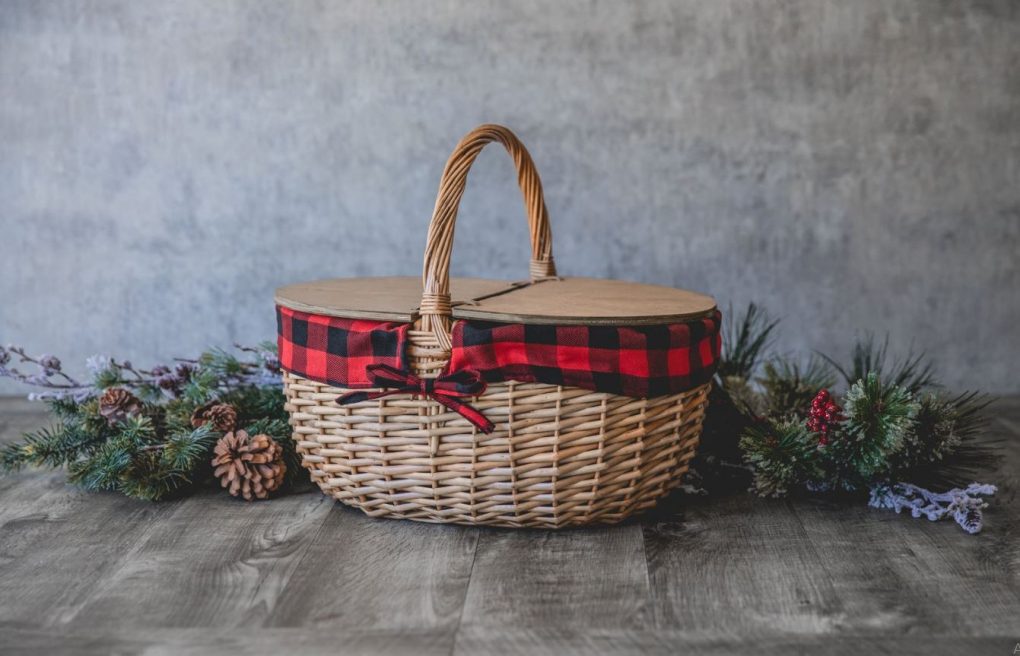 Whether you're looking for the cheapest options out there or for the most luxurious picnic hampers, Amazon has everything you can imagine. This massive online marketplace meets everyone's needs and provides a wide range of products at attractive prices.
Here are a few things I like most about ordering from Amazon:
Deals, deals, deals.
The delivery is quick, their customers always come first and their customer service offers awesome support, answering your questions and giving you all the information you need.
From my experience, their refund policy is transparent and clear, making Amazon a trustworthy online shop. If you're a Prime member, you get loads of benefits like free one-day delivery, chances to earn rewards, access to Prime Videos, early access to deals and many, many more.
You can find all kinds of baskets here, from traditional wicker models to modern insulated coolers.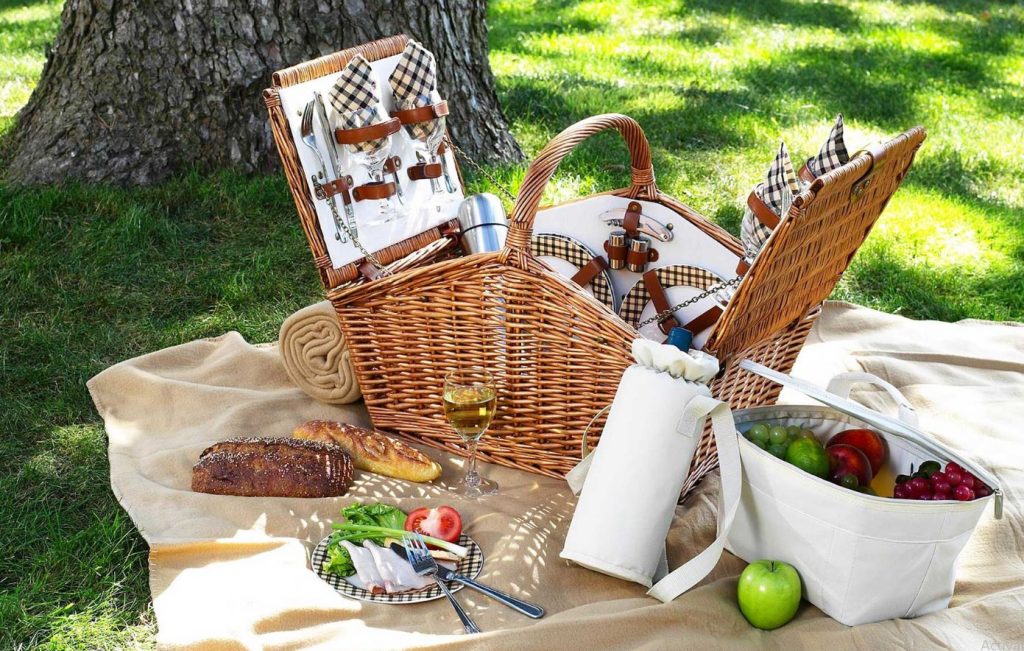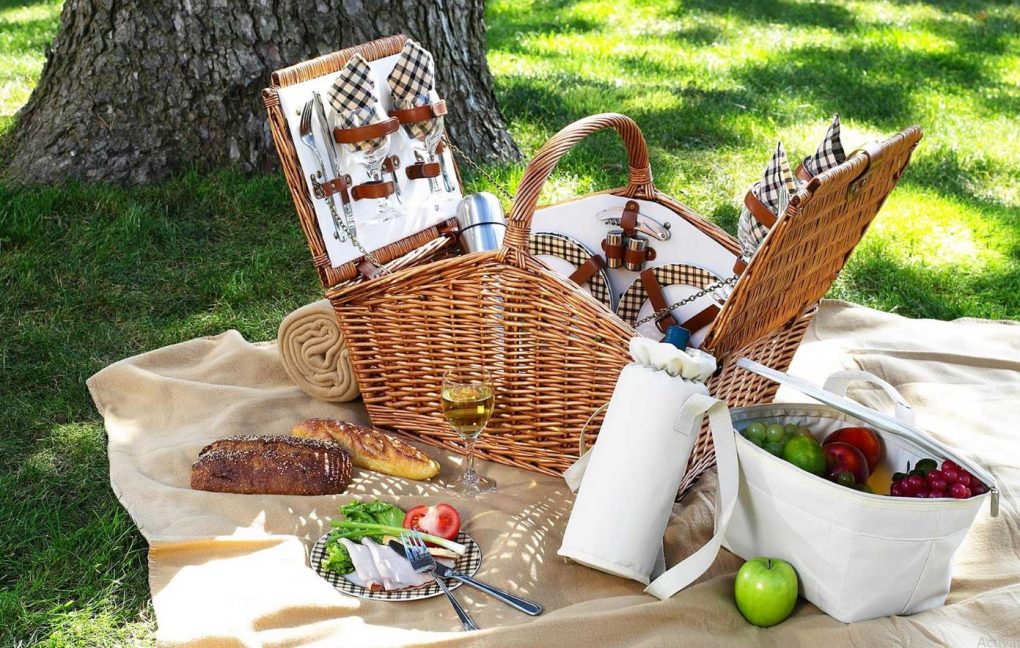 Fortnum & Mason is one of our favorite online destinations when it comes to luxury picnicware.
The brand is reliable, offers exquisite products, and most importantly, they ship internationally
They feature all types of picnic hampers: sets with accessories, classic-, modern-, insulated-, with wheels- baskets, picnic backpacks, and coolers.
We also love their gift baskets filled with scrumptious food, tea, biscuits, champagne and other gourmet items.
Amara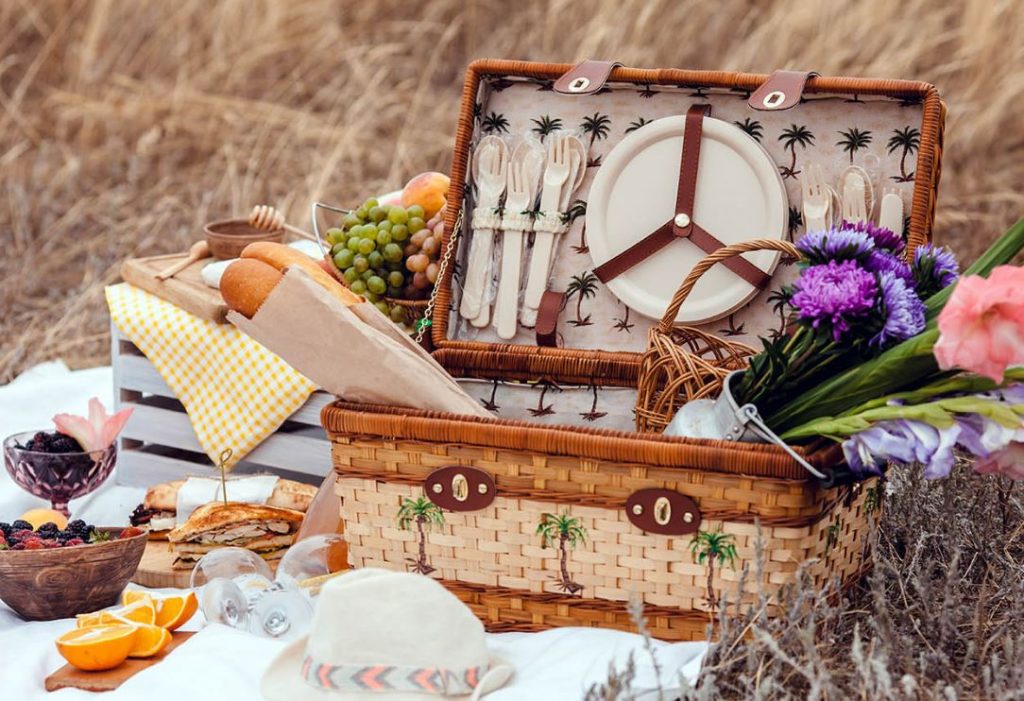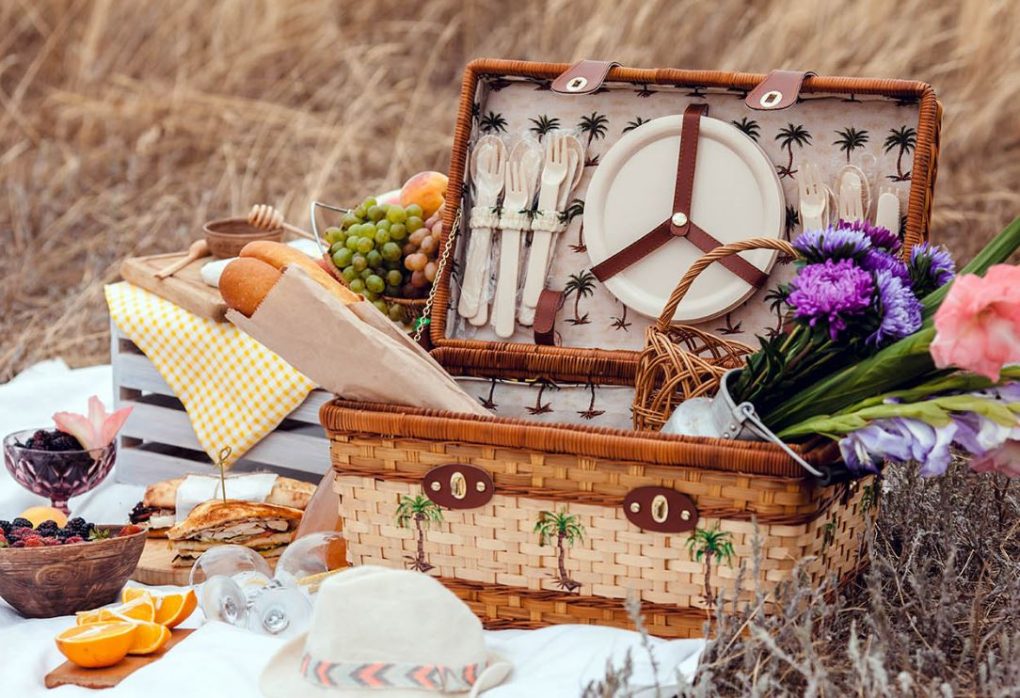 Luxurious, classy, and unique, Amara offers high-end home accessories and furniture for bedroom, bathroom, kitchen, dining and give us ideas for gifts.
With over 250 brands, you have access to a wide selection of high-quality items for your home interior. We love their impeccable customer service, you can contact them via chat, phone or email – and they'll answer asap.
Amara offers a fine range of picnic backpacks and baskets, from wooden and wicker hampers to modern backpacks.
If you want to shop for vintage picnic hampers, this is the right place. You can also shop for wine tables, picnic blankets, utensils and accessories for picnics.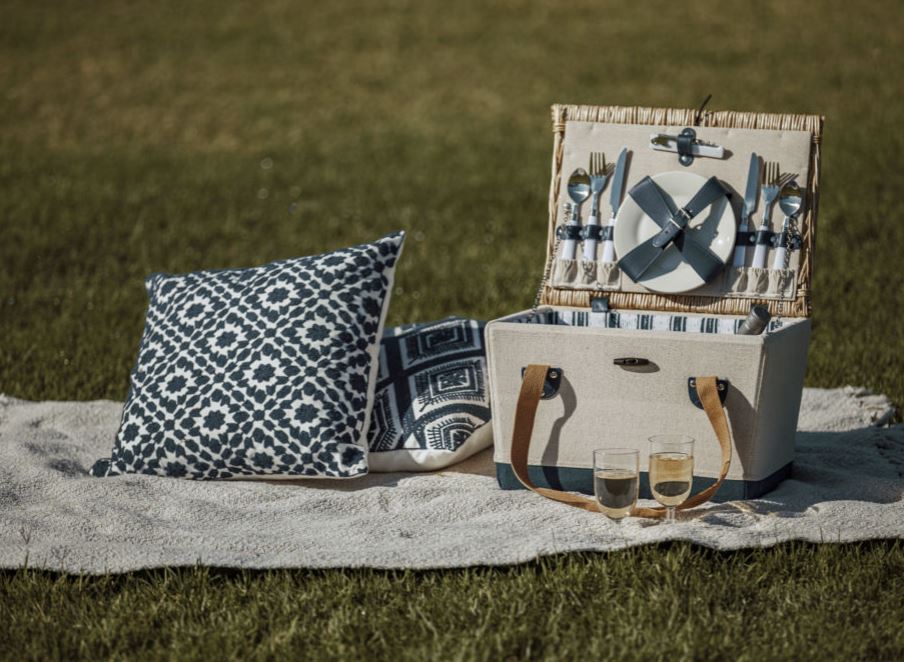 Another popular marketplace is Bed, Bath & Beyond, which pride itself on a fine selection of home essentials. It's a great place to shop for high-end decor accessories, bedding, towels, kitchen gear, cutlery, picnic baskets and many, many more.
It's a perfect place to shop for outdoor patio furniture and help you design cozy and beautiful backyard dining areas. Sometimes, picnics are more fun in your own backyard. Bed, Bath & Beyond is a great place to buy picnic chairs (zero gravity chairs), folding picnic tables, benches and more.
We love its generous return policy and their coupons. However, if you're on a budget, it's quite hard to find cheaper items.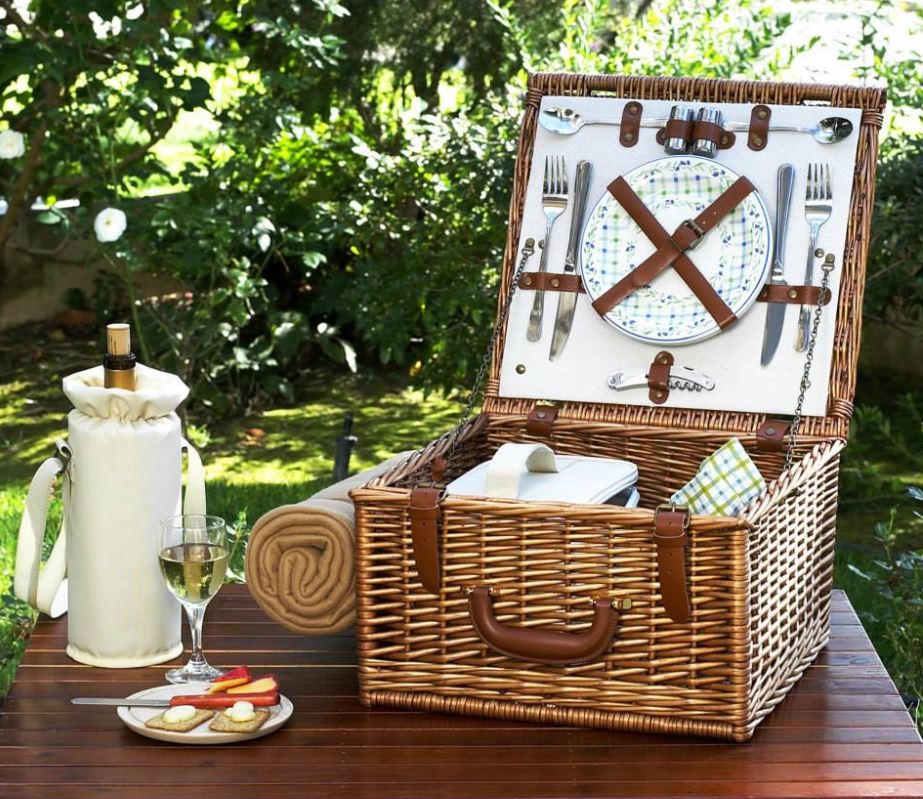 With a wide range of home goods products, Overstock is one of our favorite online shops. Selling all kind of picnic hampers, from popular brands like Picnic Time and Picnic at Ascot.
They sell furniture, jewelry, rugs, kitchen gear, outdoor and patio accessories, mattresses and more. You can find a multitude of deals, especially during the Holiday season or Black Friday.