If you want to eat breakfast while watching the sunrise or like the idea of an outdoor breakfast, a breakfast picnic can be an excellent idea.
Of course, since most of us haven't been on many (if any) breakfast picnics, it can be a challenge to think of what to pack in our picnic basket.
Breakfast Picnic Ideas
The best foods for a breakfast picnic are easy to make or buy ahead and easy to transport.
Sweet breakfast picnic ideas include muffins, scones, french toast, or granola bars.
For a savory breakfast picnic, consider croissants, quiche, wraps, or hashbrowns.
We hope to inspire you with these 17 ideas for a breakfast picnic.
Baked Brie With Bacon Crumble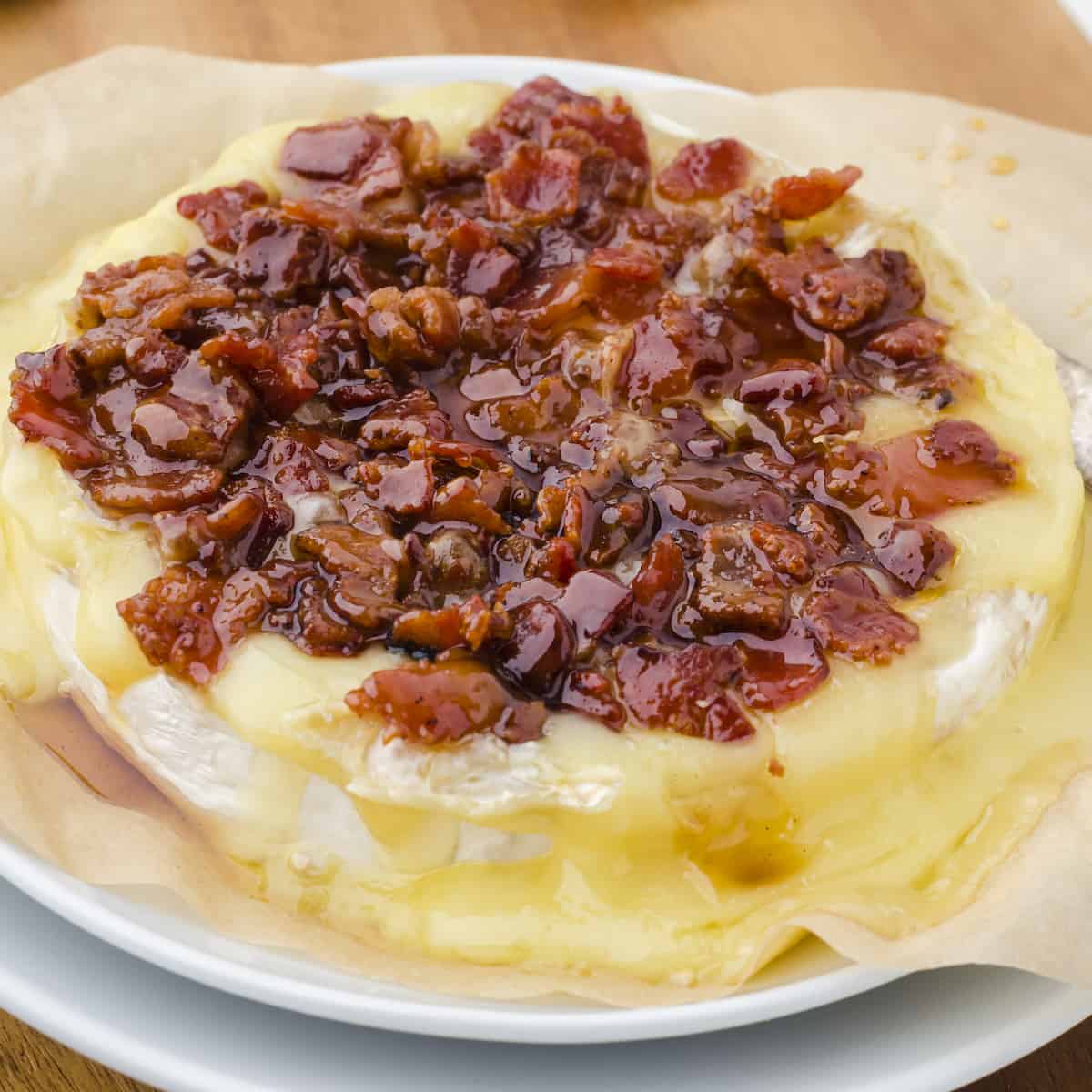 Our favorite way to make baked brie as a breakfast dish is to use refrigerated croissant dough to wrap the brie, and then bake it in the oven. 
While you can crumble cooked bacon on top, we prefer to crumble it on top of the brie before wrapping it in the dough so that it's less messy.
For a slightly fancier baked brie, consider also adding one or more of these ingredients inside before baking:
Sliced apples
Pecans, walnuts, or sliced almonds
Cranberries
Caramelized onions
Mini Muffins and Scones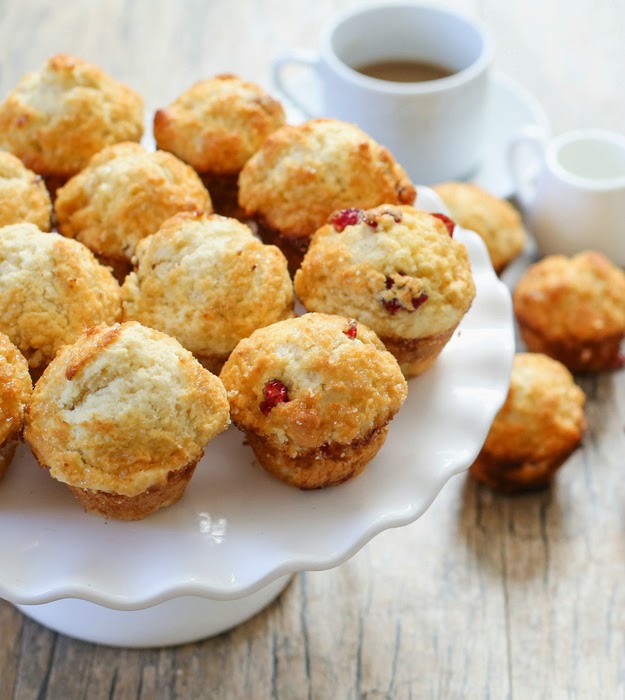 Picnicking with mini muffins and scones provides an opportunity for textural and taste variety. 
We like to include a variety of flavors to make everyone happy.
Even if you make the muffins yourself, you can use a base batter and tuck different ingredients into each scone or muffin before baking.
Some flavor ideas include:
Blueberry
Strawberry
Raspberry
Banana and walnut
Chocolate chip
Apple cinnamon
Poppy seeds
Jam-flavored
Chocolate and caramel
Muesli, Fruits, and Yogurt Jars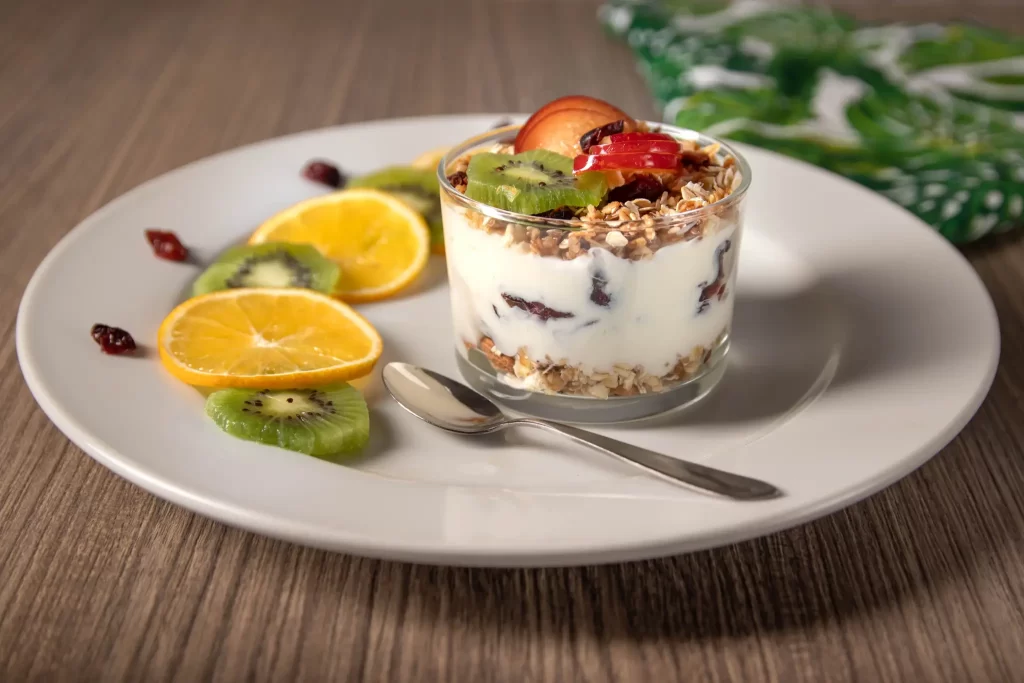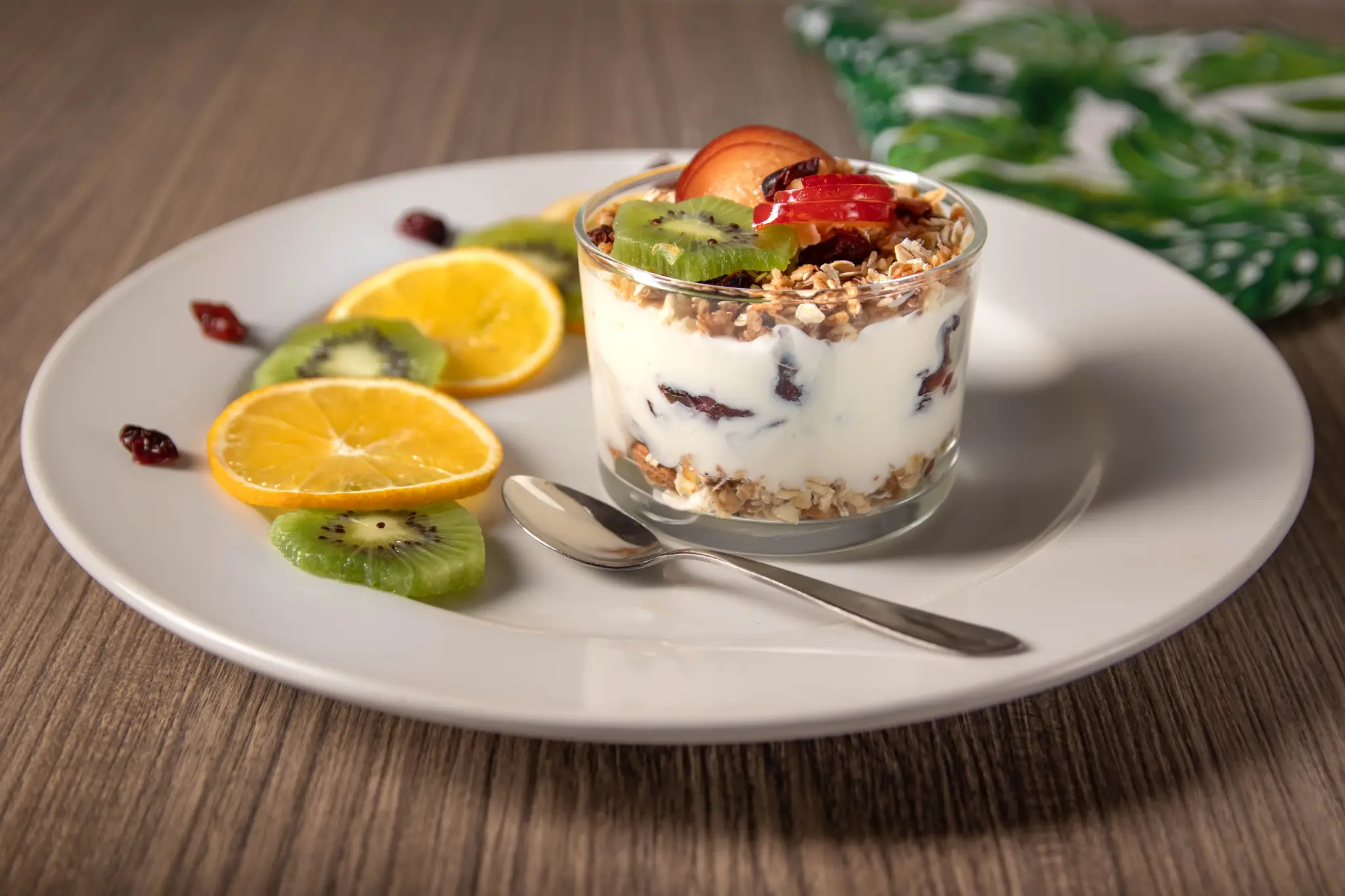 Yogurt jars are easy to make from scratch the night before the picnic. 
Just layer yogurt, fruits, and muesli in a mason jar, and refrigerate until you're ready to pack them in the morning. The whole process should only take about five minutes.
You will want to use plain yogurt since the fruits and muesli will add sweetness.
Some fruits to consider include:
Bananas
Strawberries
Blueberries
Peaches
Plums
Apples
Mango
Pears
Grapes
Granola Bars
Granola bars are, by far, the easiest breakfast picnic food you can pack. 
If you're heading up to the top of a mountain to see a sunrise, they're the easiest breakfast to pack in your hiking pack.
Of course, you could also make granola bars at home rather than purchasing them.
Add in everyone's favorite ingredients to make a granola bar that's especially suited for your tastes:
Raisins
Dried fruits
Seeds
Nuts
Chocolate or chocolate chips
Pretzels
M&Ms
Croissants and Orange Jam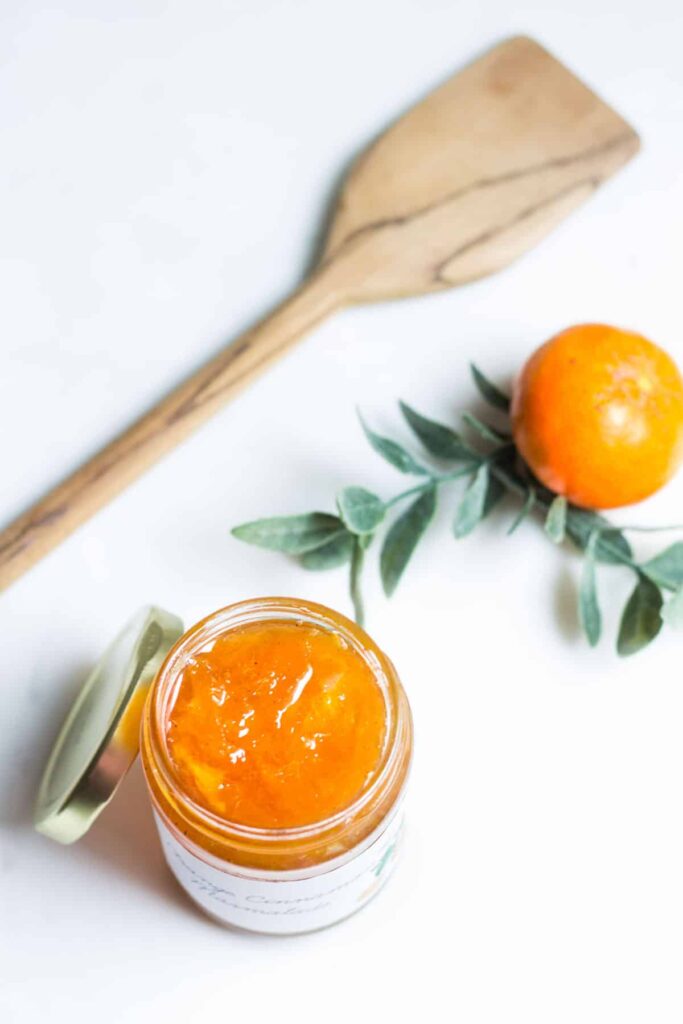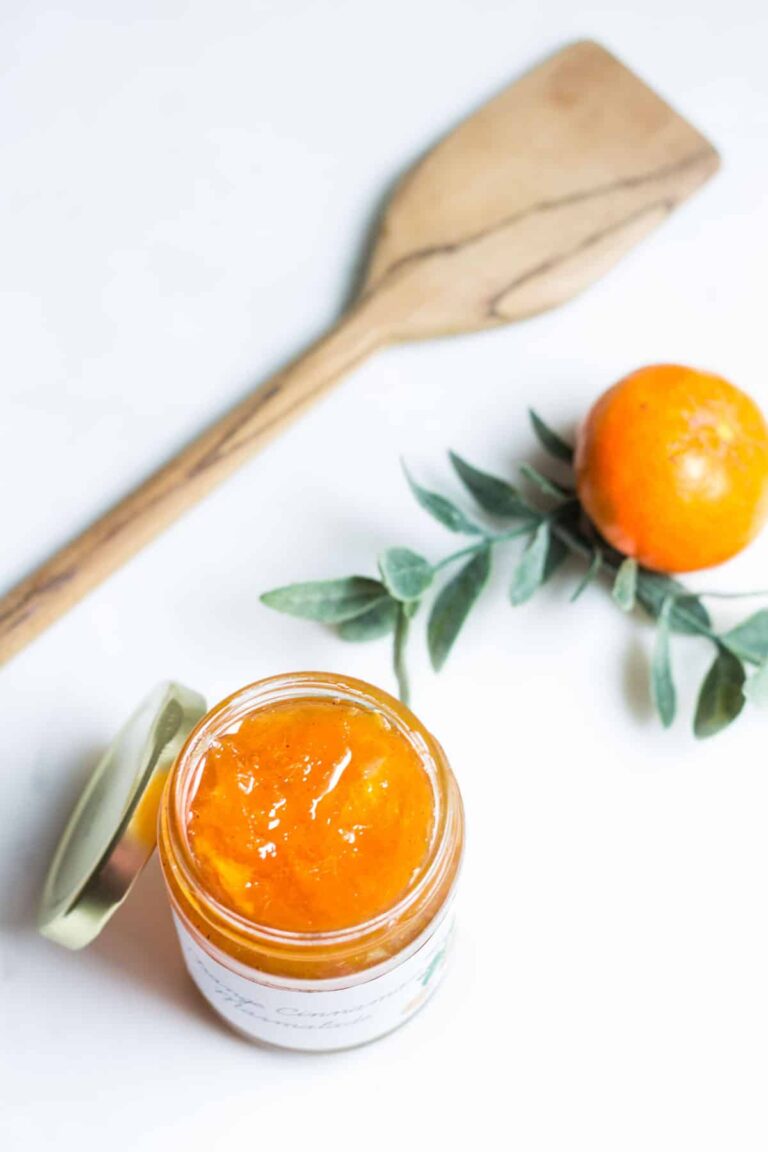 Croissants with orange jam is a simple but delectable picnic breakfast. 
You can make the croissants yourself or pick some up from the grocery store.
However, for an even bigger treat, pick some up from a local bakery, especially if you have a French bakery in town.
Pairing flakey, buttery croissants with sweet yet bitter orange marmalade is an excellent way to start the day and makes for a perfect breakfast picnic.
French Quiche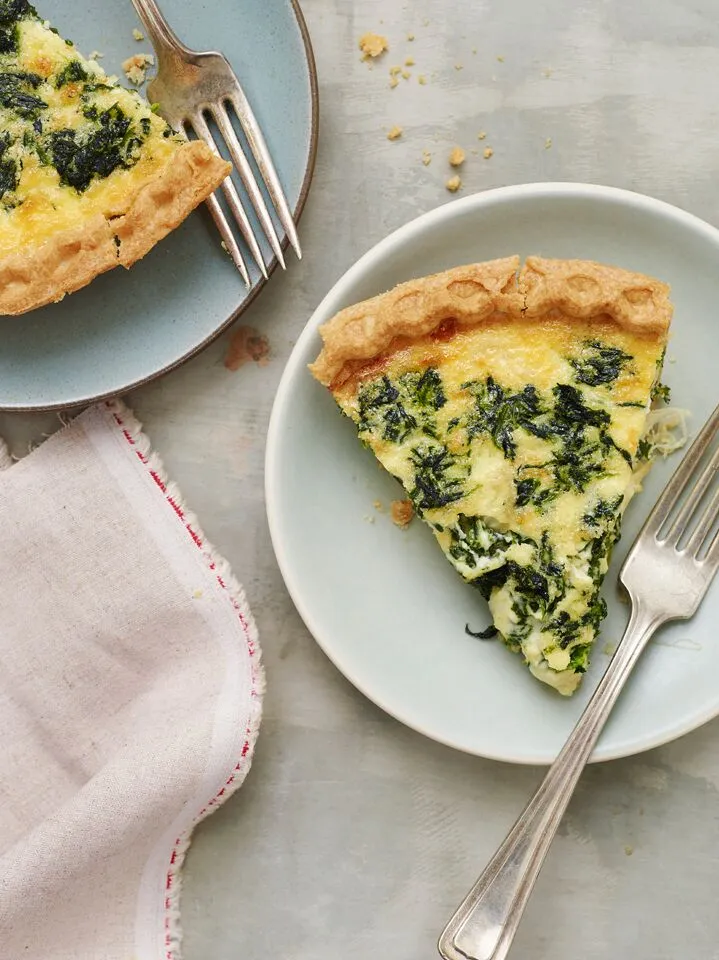 We like quiche for breakfast picnics because they're filling, tasty, and easy to transport. 
You can choose from a variety of ingredients to suit your tastes.
Go simple with a quiche lorraine or get your veggies in with a spinach quiche.
If you know your picnic-goers will want meat for breakfast, you can also add in bacon crumbles, ham, or sausage.
You can even go gluten-free by leaving off the crust.
You can pack the whole quiche or just bring a few slices.
Sausage Bacon Bites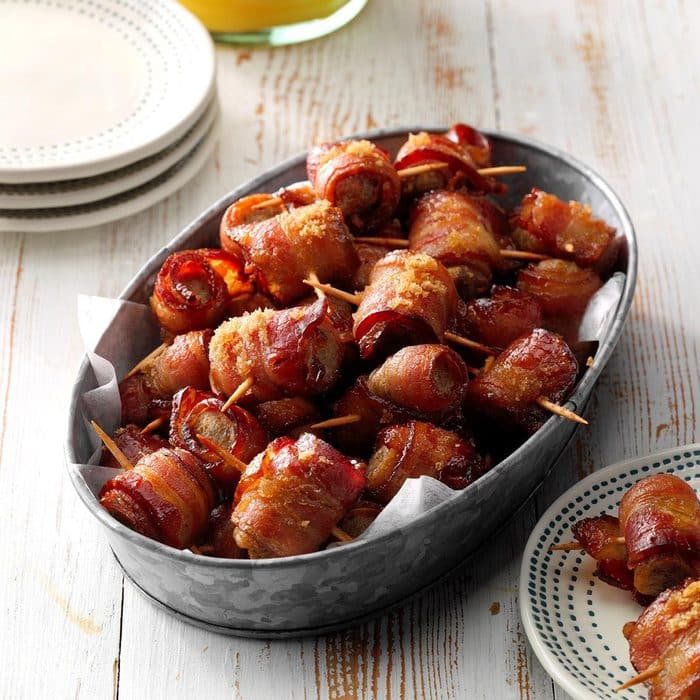 Sausage bacon bites are a picnic hit if you're a breakfast meat lover. 
Simply wrap your favorite breakfast sausage links in bacon and bake them.
We like to add maple syrup and brown sugar to ours to give it an extra breakfasty taste.
One of the things that makes sausage bacon bites perfect for picnicking is that you use toothpicks to secure them for baking, which means you don't need to remember to bring utensils.
Baked Donuts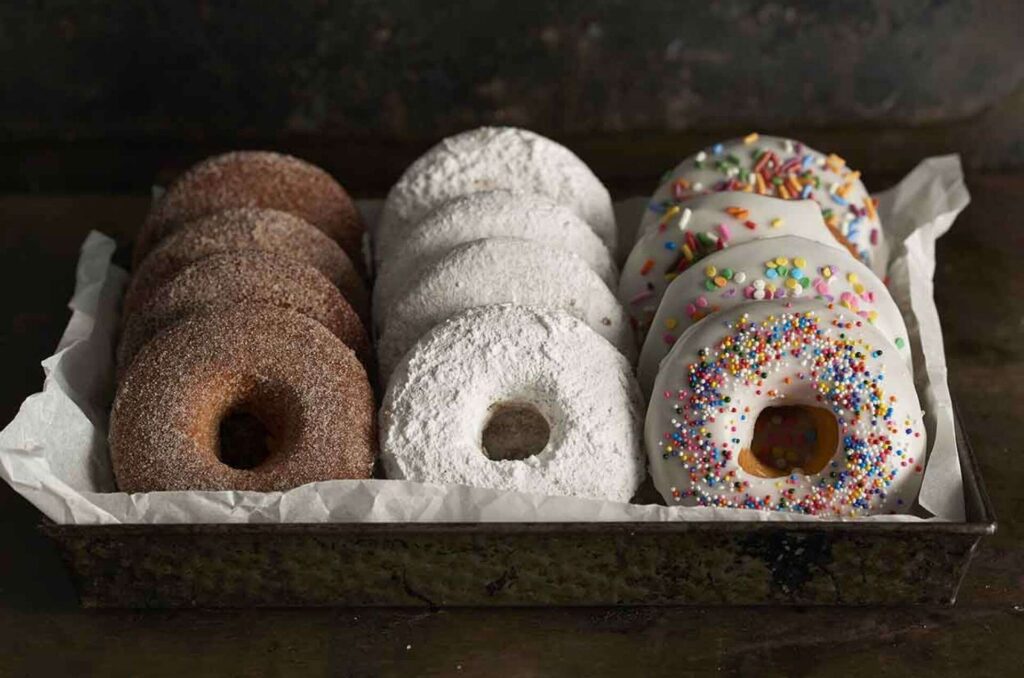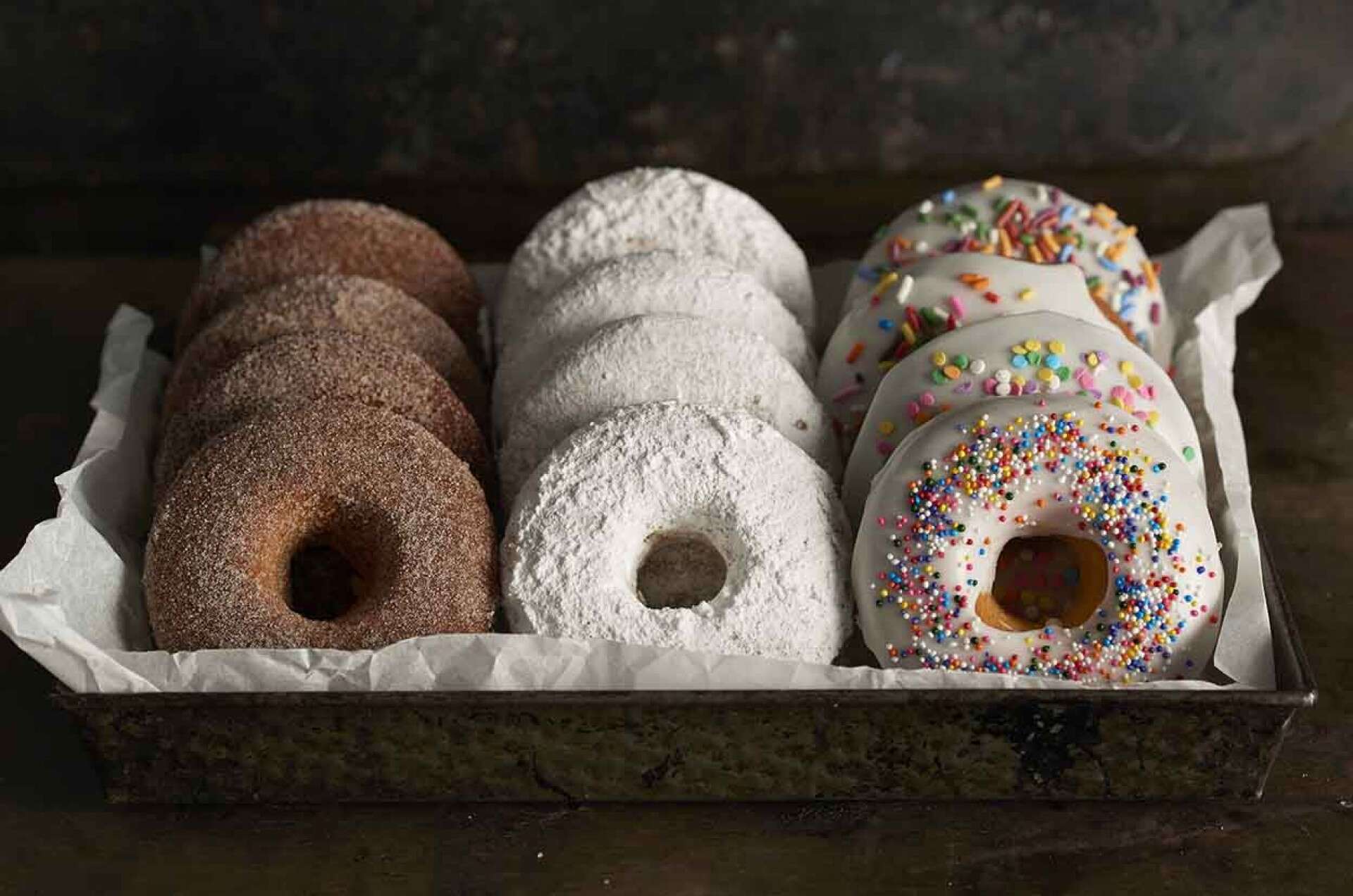 Baked donuts are easier to make at home than fried donuts. 
Plus, they make a lower-calorie version of one of your favorite breakfast treats.
If you bake donuts for a breakfast picnic, the sky is the limit for your toppings.
You can even top each one with something different if you want:
Chocolate glaze
Maple glaze
Lemon glaze
Orange glaze
Cinnamon sugar
Chai spiced sugar
Maple bacon crumbles
Fruity Pebbles cereal
S'mores
Shredded coconut
French Toast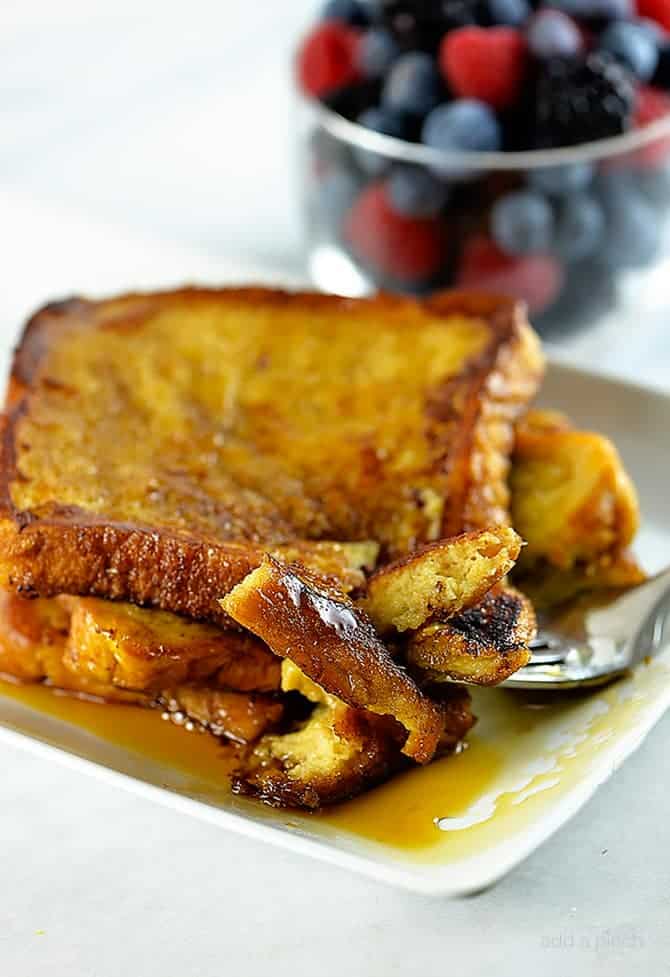 Don't discount the wow factor of French Toast for a breakfast picnic.
You can go simple and low-mess by cooking the maple syrup into the French toast and even cutting the toast into bite-sized pieces.
Another low-mess option is to make French toast kabobs with alternating fruit and French toast bite-sized pieces on a stick.
However, if you don't mind packing plates and wet wipes, you can go all out with stacks of toast, powdered sugar, real maple syrup, fresh fruit, and even whipped cream.
Eggs and Chorizo Wraps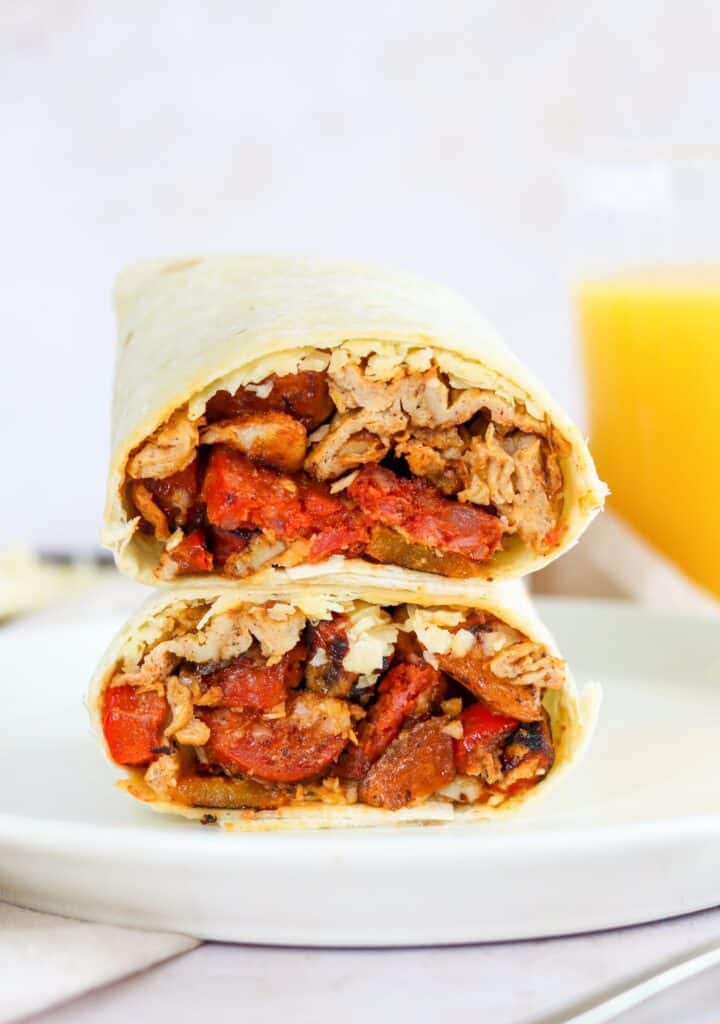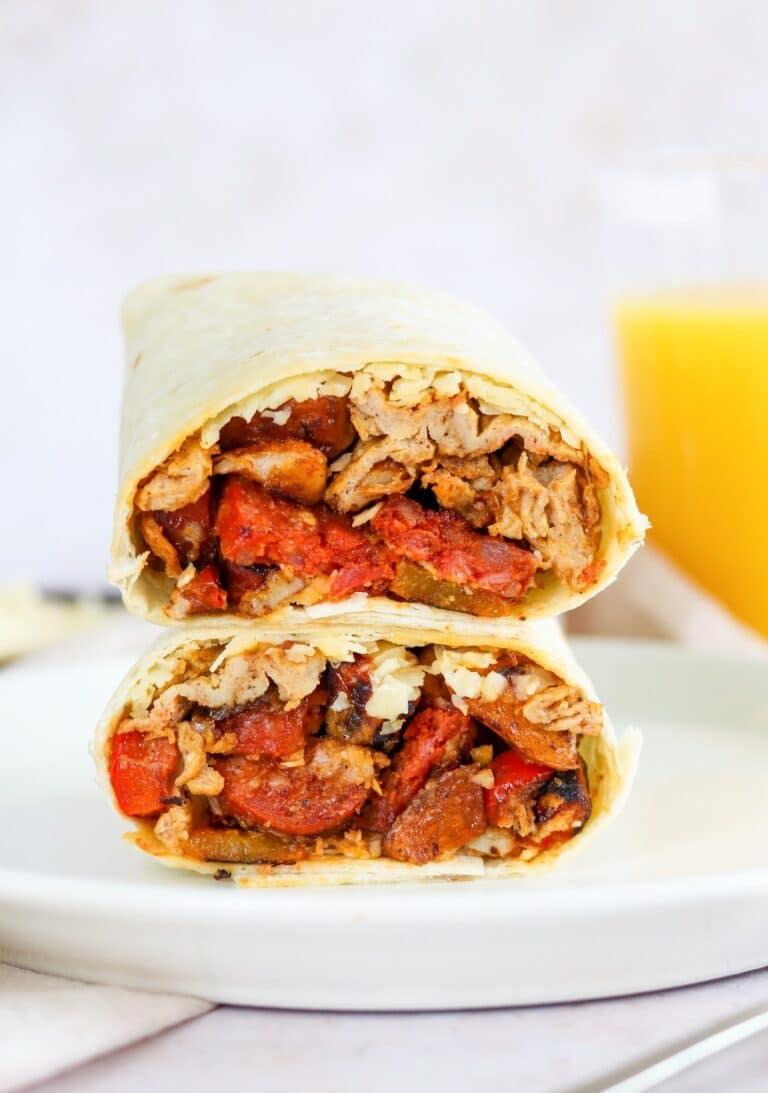 Wraps are the perfect option for low-mess, easily transportable picnic breakfast food. 
Eggs and chorizo are the perfect breakfast combination.
However, you can include extra ingredients if you want:
Jalapeños
Avocado
Cilantro
Home fries or hash browns
Sauteed onions and peppers
Don't forget to pack some salsa for dipping.
If you're worried about a wrap falling apart before you get it to your picnic destination, just wrap it tightly in waxed paper or plastic wrap.
Mini Egg Quiches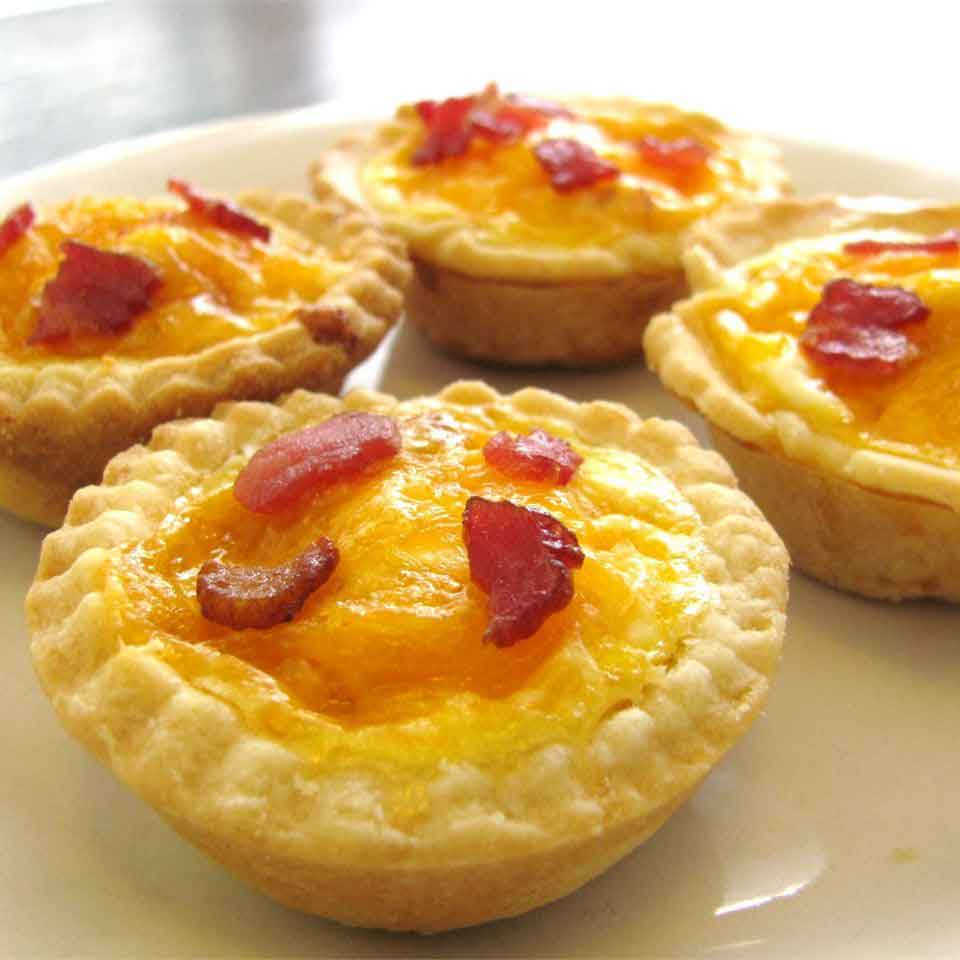 If the idea of bringing an entire quiche on a picnic isn't appealing, you might consider mini egg quiches.
You can make mini quiches from scratch yourself or find some in the frozen food section of most groceries stores to warm up just before you leave on your picnic.
Some of our favorites include:
Fresh garden herbs and tomatoes
Ham and Swiss cheese
Broccoli and cheddar
Swiss cheese and mushrooms
Breakfast sausage and cheddar
Bacon crumbles and spinach
Blueberry Cake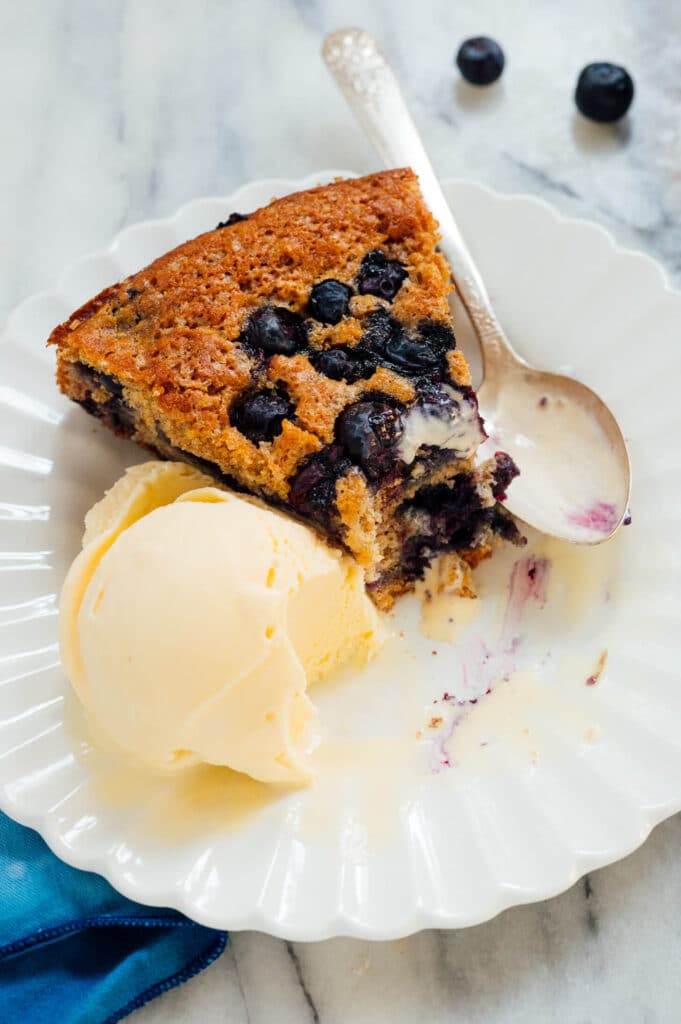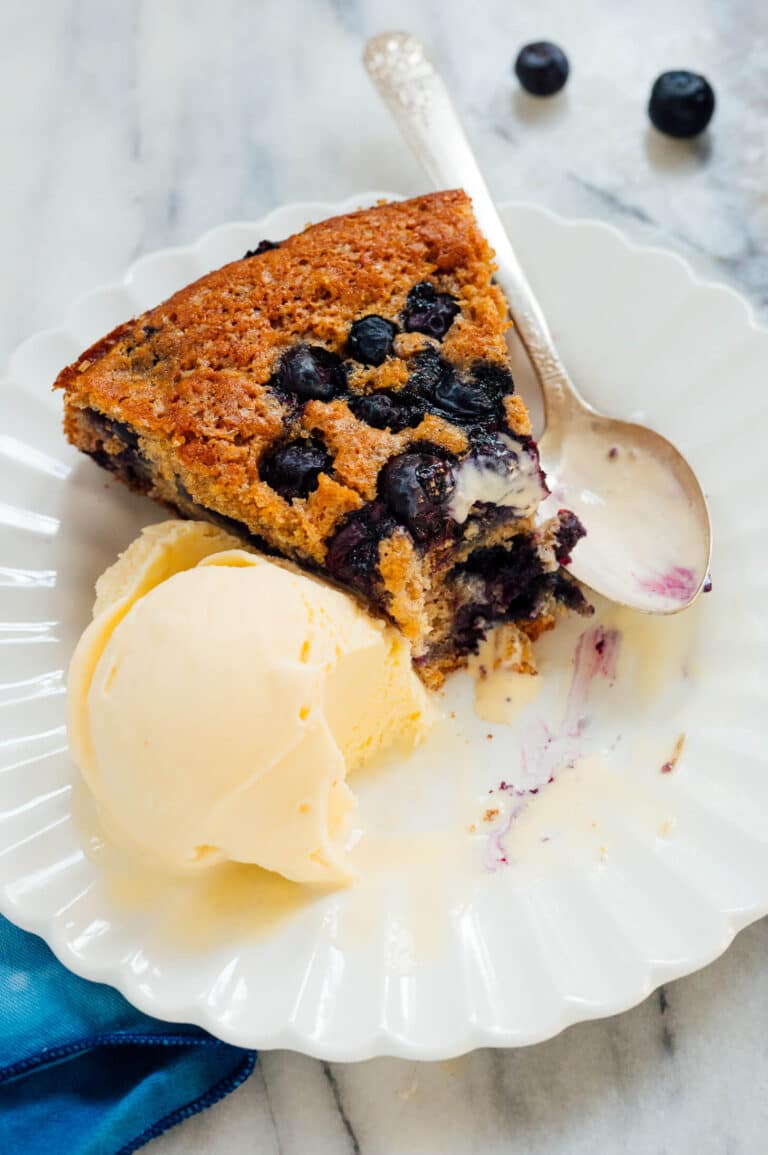 You can have a lovely breakfast picnic with nothing but a tasty blueberry cake. 
Despite sounding simple, there are several ways that you can go with a blueberry cake:
A plain cake with loads of blueberries
Plain blueberry cake with a side of cream cheese
Blueberry cake with crumble on top
Blueberry cake with a simple glaze on top
Blueberry cake with frosting
Plain cake with layers of blueberry filling and frosting on top
Chocolate Chip Scones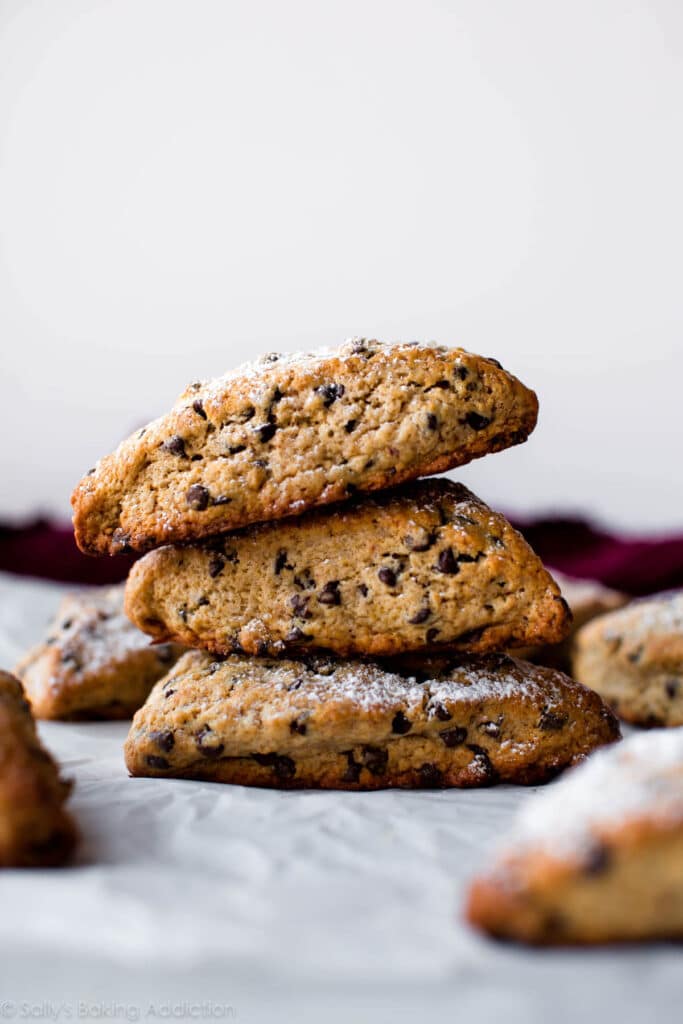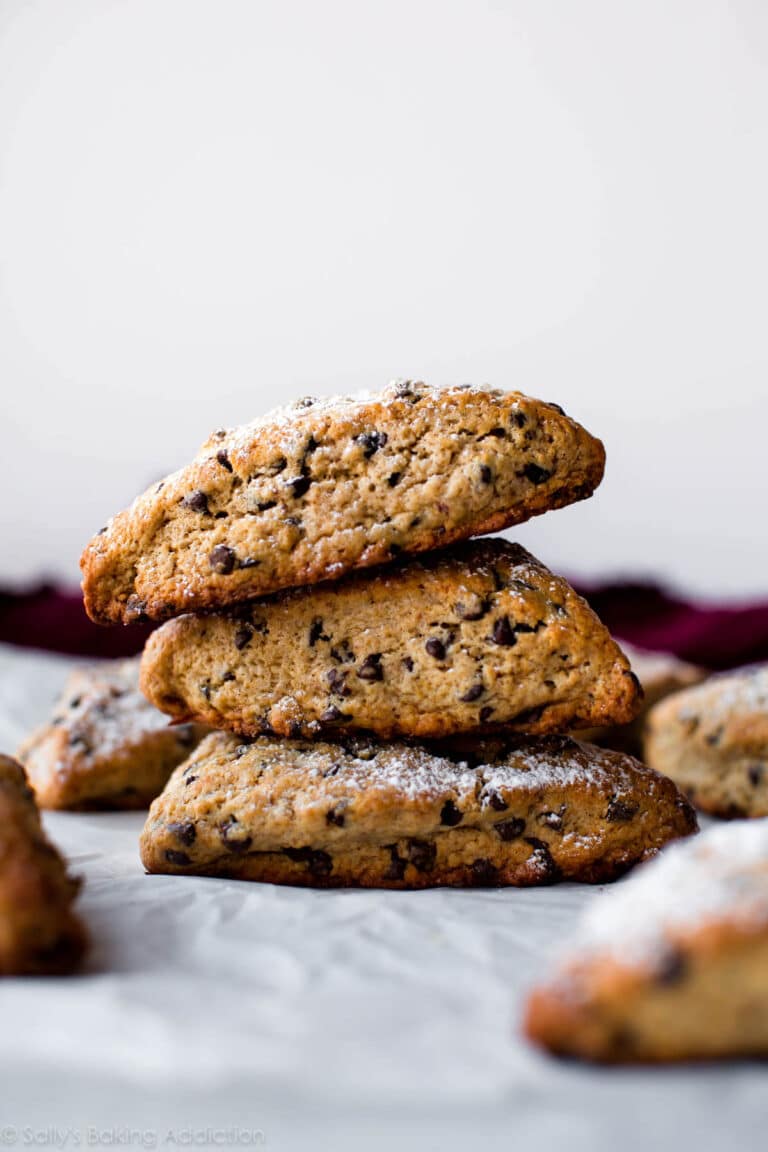 A nice thing about choosing chocolate chip scones for a breakfast picnic is that you can make or buy them a day or two ahead. 
You can even make them from a mix.
If you want to go a little fancier than just chocolate chip scones, you can also pack one or several of the following as a topping:
Clotted cream
Whipped cream
Powdered sugar
Cherry, raspberry, or strawberry jam
Chocolate-hazelnut spread
Mini Hashbrowns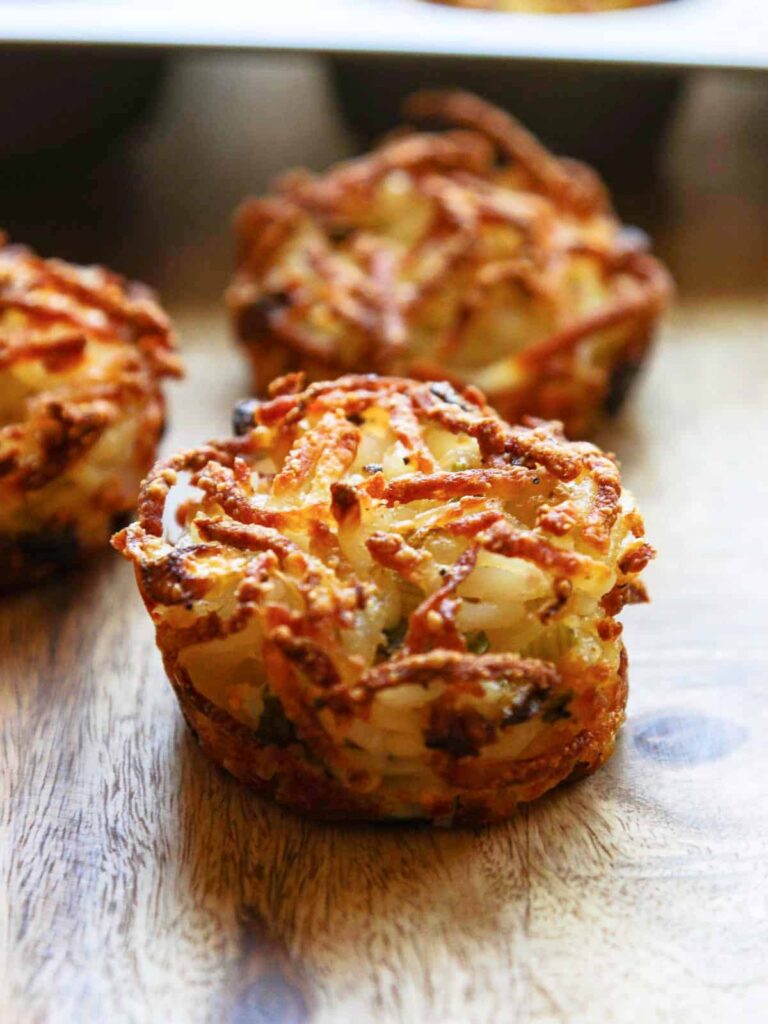 Mini hashbrowns make a simple breakfast picnic idea. 
You can pick some up from the drive-through of your local fast-food restaurant or make them at home and pack them warm out of the oven or air fryer.
Whatever you do, don't forget to pack your favorite dipping sauces:
Ketchup
Spicy ketchup
Salsa
Ranch dressing
Barbecue sauce
Overnight Oatmeal
Overnight oatmeal is an easy, no-cook way to make oatmeal, and it's perfect for a make-ahead breakfast picnic.
The most basic ingredients for overnight oatmeal are uncooked rolled oatmeal and yogurt or milk.
If you use a plain rather than flavored yogurt or milk, you will probably also want to add a sweetener like brown sugar, honey, or maple syrup.
We suggest adding other ingredients to take your overnight oatmeal from just okay to great for your picnic:
Fresh fruit
Dried fruit
Toasted nuts
Toasted seeds
Chia seeds
Chocolate chips
Fruit jam
Nut butter
Italian Sandwich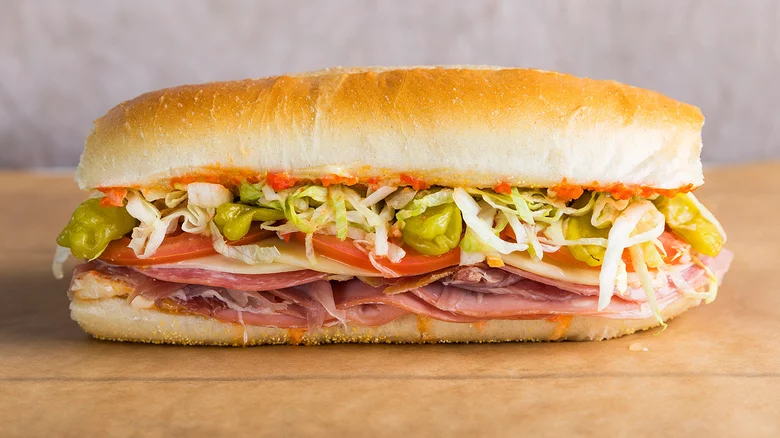 If you can't get past the idea of not eating a sandwich on a picnic, why not try an Italian breakfast sandwich for your breakfast picnic? 
Start with your favorite bread, like Italian bread or sourdough bread.
Then, top it with a scrambled or fried egg and your favorite Italian sandwich ingredients, such as:
Sopressata
Salami
Prosciutto
Fresh mozzarella
Thinly-sliced red onions
Fresh or dried basil
Parmesan cheese
Fresh tomatoes
Sweet red pepper strips
Marinara sauce
Rosemary Focaccia Bread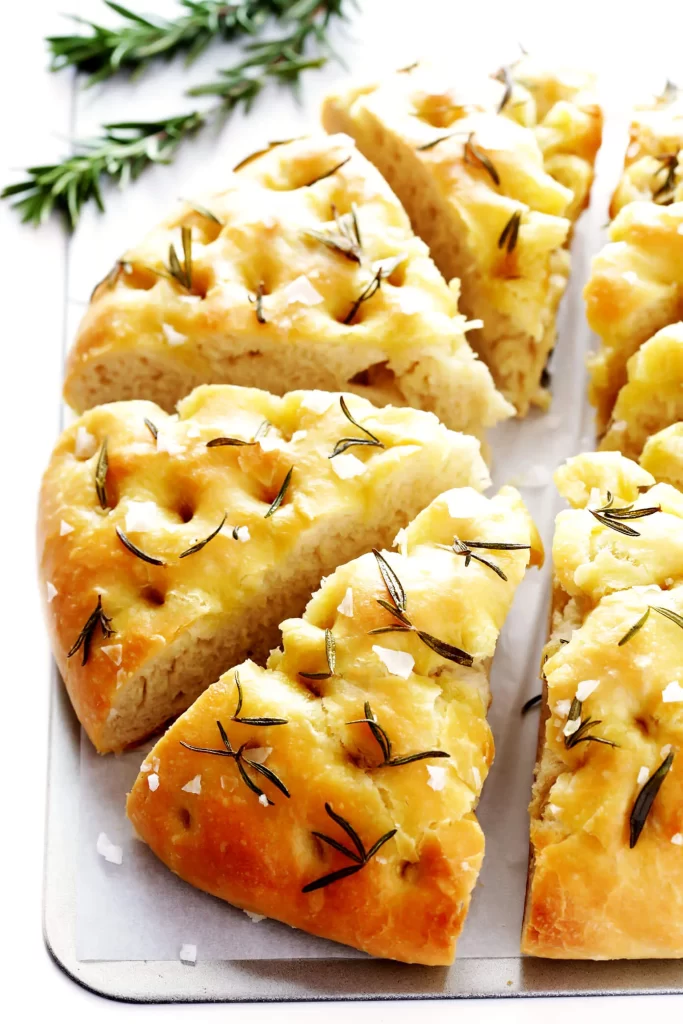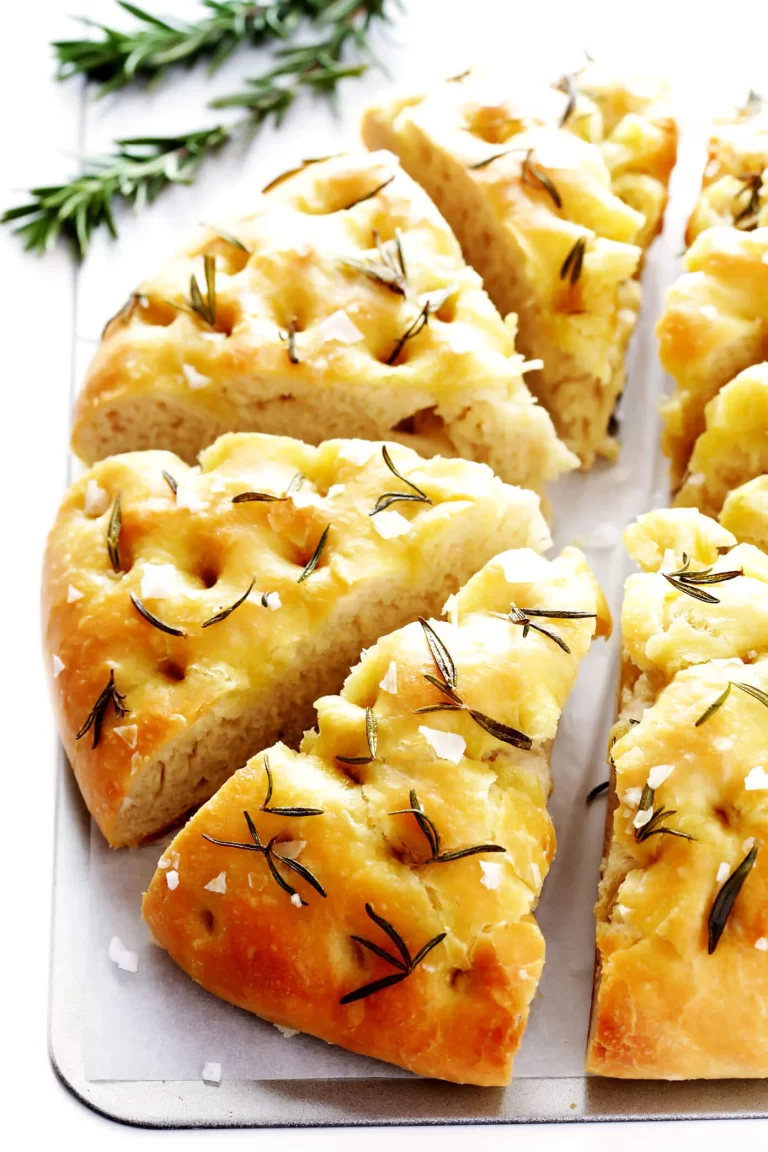 Whether you make it at home or buy it from a bakery, rosemary focaccia bread is a flavorsome savory choice for a breakfast picnic. 
You can eat it alone as a main dish, use it as the bread for a breakfast sandwich, or pair it with a few sides like:
Fresh fruit
A variety of cheeses
Crisp bacon
Eggs
Tomato slices
Deli meats
Now You're Ready To Plan Your Breakfast Picnic
Now that we've got you thinking about what you could make for a breakfast picnic, it's time to make firm plans and make it happen.
You can make your food the night before or even pick it up from a bakery on your way to your picnic site to make the whole experience that much easier.