With summer coming up, we are ready to pack our picnic basket and go explore the great outdoors!
We have the gear, the blanket, and the perfect outfit… but what exactly should we be putting into our charming picnic basket?
Generally, foods that are easy to keep cool, and don't have to be eaten warm will make great picnic fare.
Many foods actually help to reduce your body heat like fruits and vegetables high in water content and vitamin C, and also spicy foods.
Adding some of these foods to the menu and staying hydrated can let you enjoy the sunshine without becoming overheated.
Here are some yummy recipes we found to pack the perfect picnic!
25 Delicious Picnic Food Ideas
1. Egg Salad Sandwiches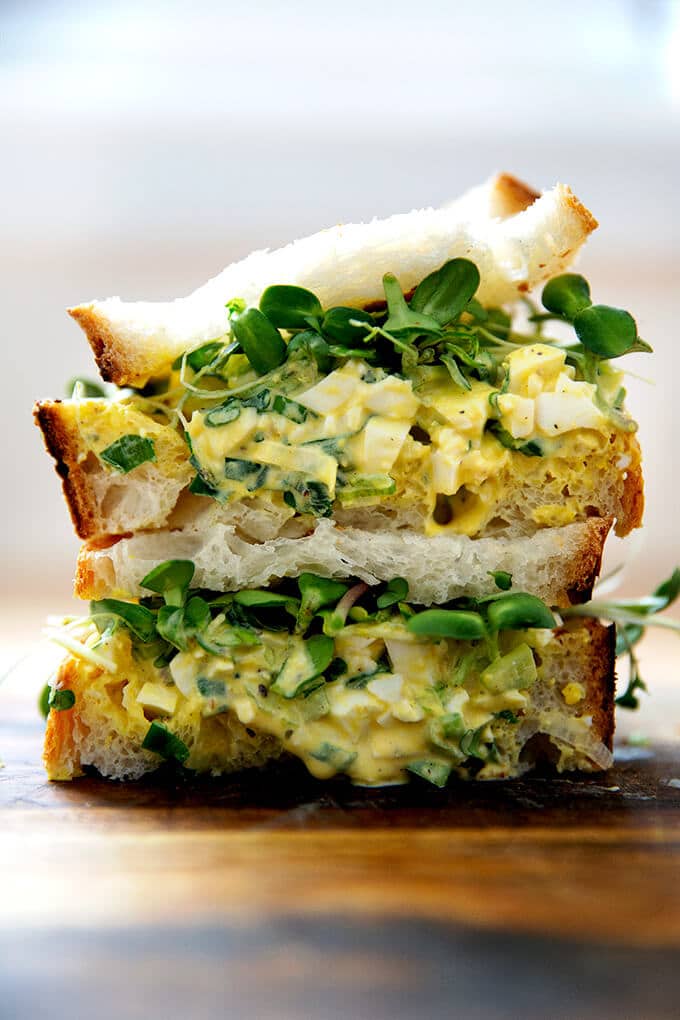 This recipe is like bringing deviled eggs to the party, but makes them easier to eat in a spreadable form! We love the dijon mustard and caper juice addition to this classic recipe!
2. Pull Apart Pigs in a Blanket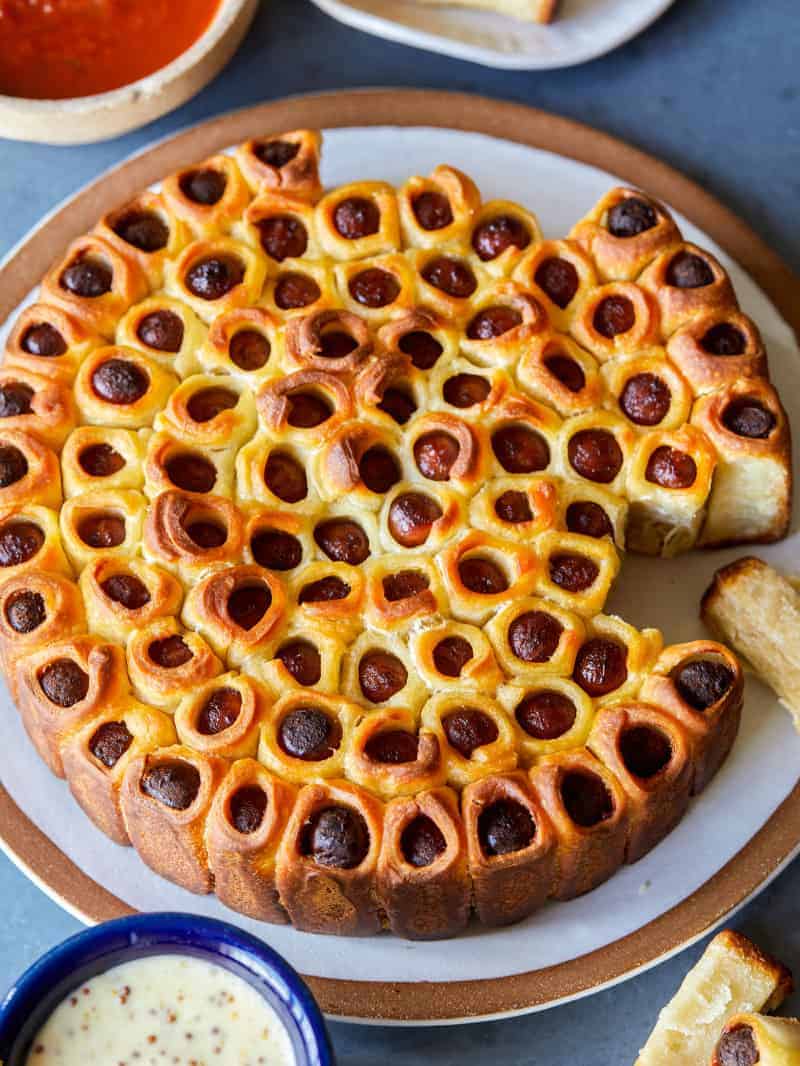 Pigs in a blanket are fun picnic fare! We love the simplicity of this pull-apart bread.
3. Lemon Crinkle Cookies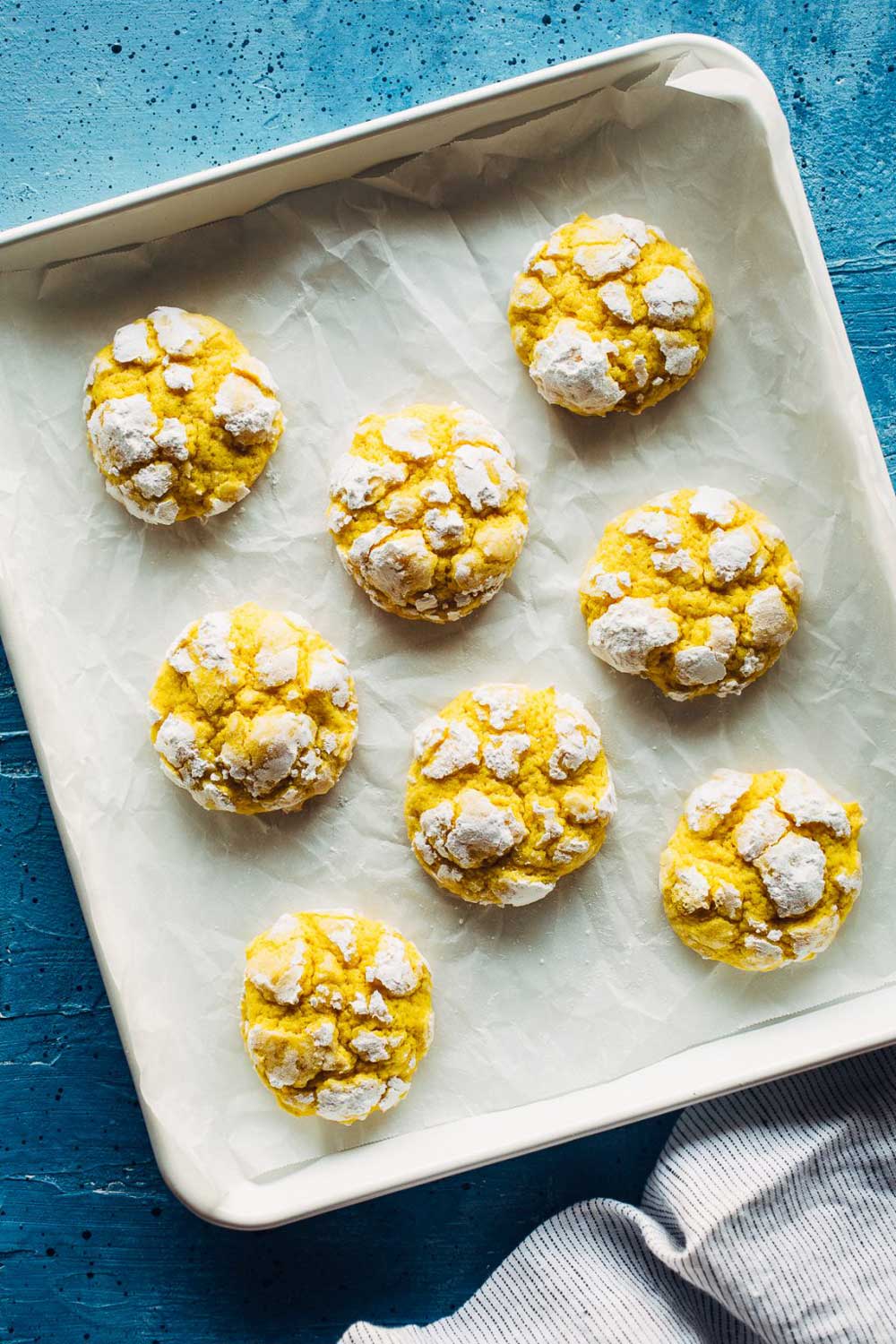 Cookies are a great picnic treat since they are easy to pack and don't require refrigeration. These lemon crinkle cookies make a sweet and tangy dessert!
4. Summer Vegetarian Tacos with Avocado Cream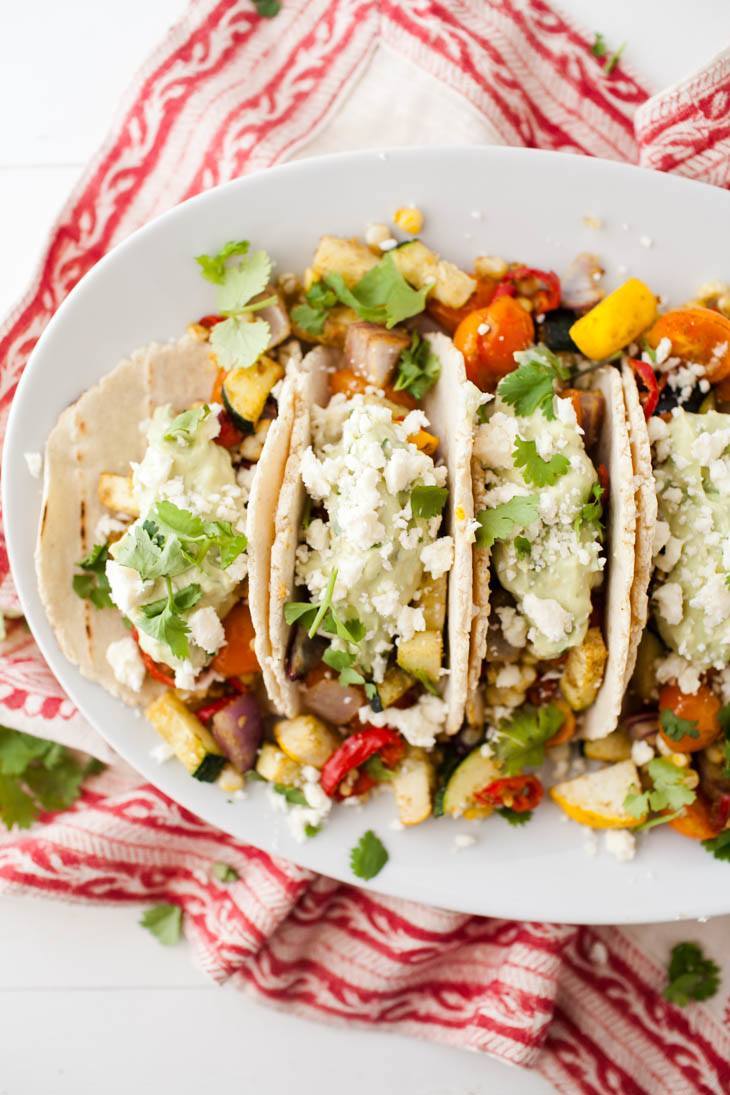 The grilled veggies for these tacos can be made beforehand or at your picnic site! Topped with avocado cream these are sure to be a summer delight!
READ NEXT: How to Keep Food Cold Outside
5. Heirloom Tomato Tart with Goat Cheese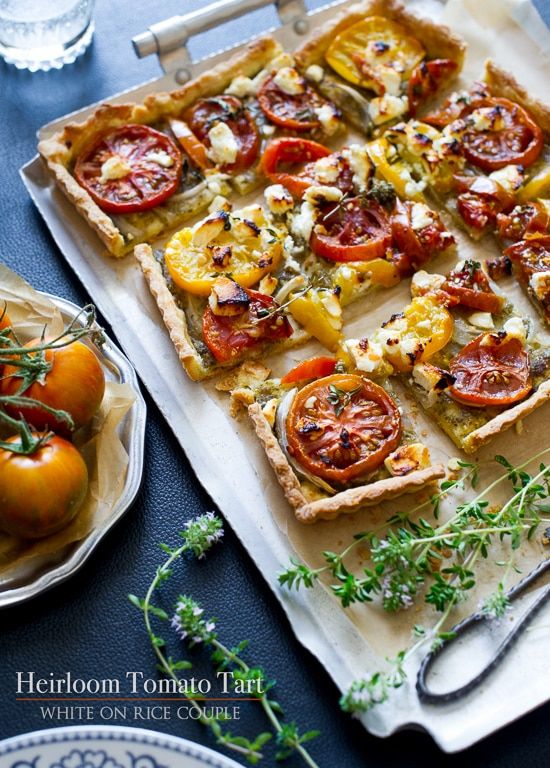 This heirloom tomato tart with goat cheese and fresh pesto gives off the perfect summer vibe and is a great addition to your picnic menu!
6. Cucumber Yogurt Raita Salad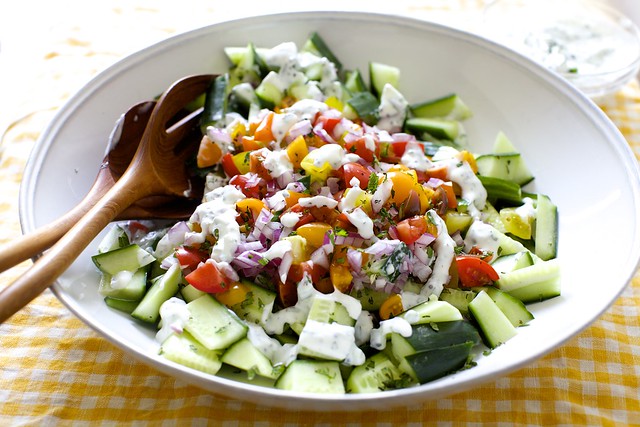 An Indian favorite, this salad offers cucumbers, tomatoes, and yoghurt which are all great foods to help keep your body cool on a hot day!
7. Strawberry and Peach Rosé Sangria with Basil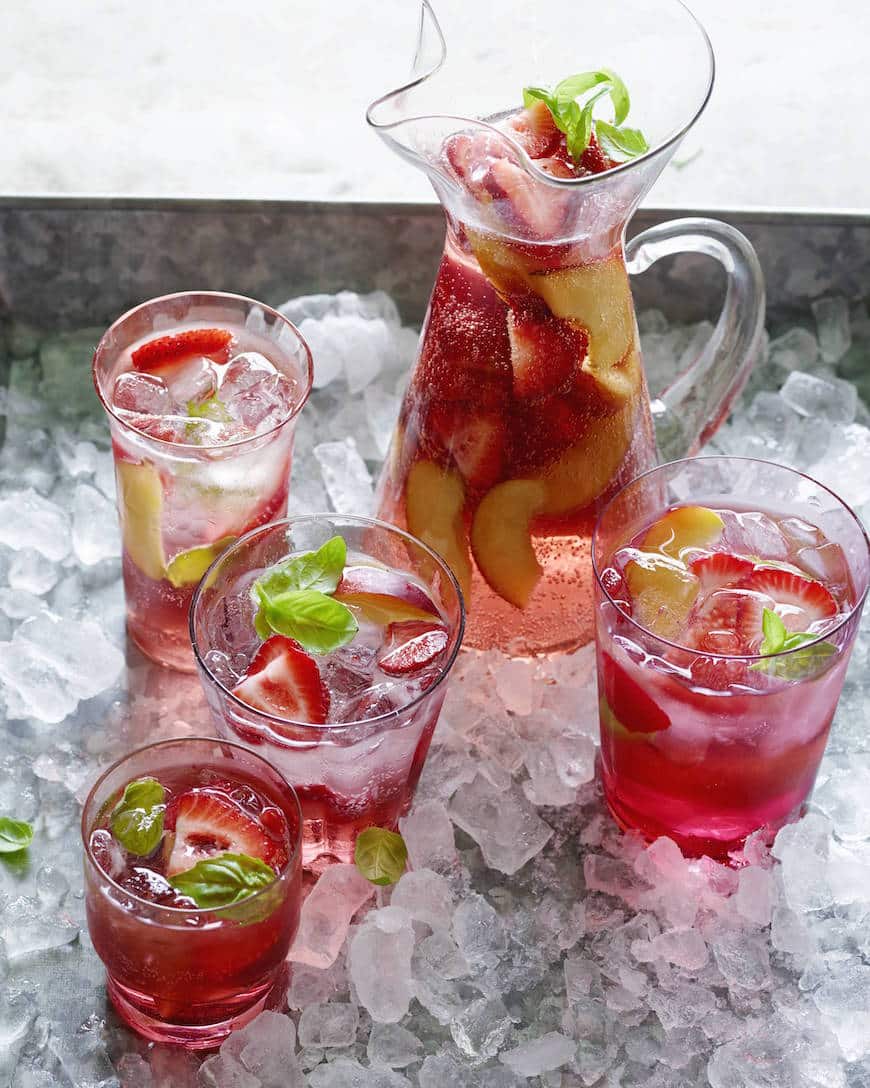 For a fresh drink to beat the heat, this summer cocktail may take first place with its combination of perfect summer fruits!
8. Zucchini Cheddar Drop Biscuits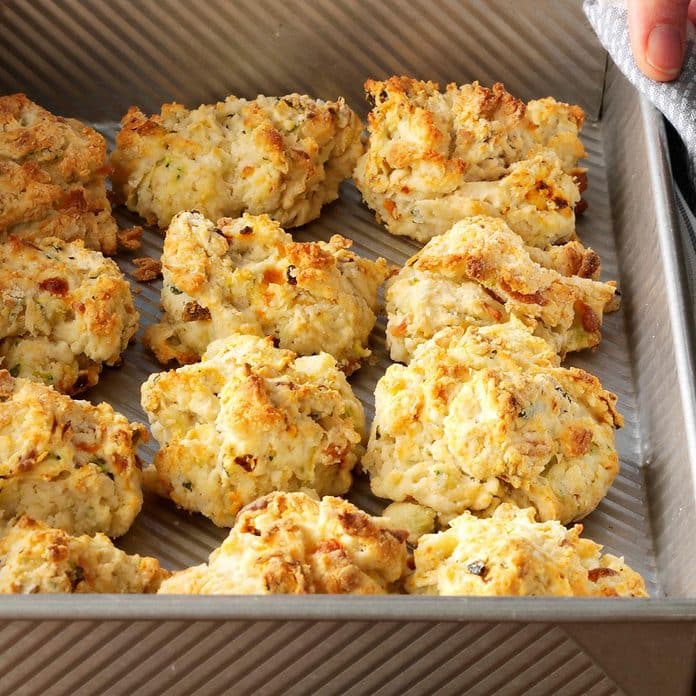 Drop biscuits are easy to make and travel friendly! We love the taste of these zucchini cheddar biscuits!
9. Rainbow Veggie Sandwich
Add some color to your food fare with these fun rainbow veggie sandwiches. With some tang from vinegar and their herb goat cheese spread, your taste buds will pop with delight!
10. Mint and Green Tea Smoothie Recipe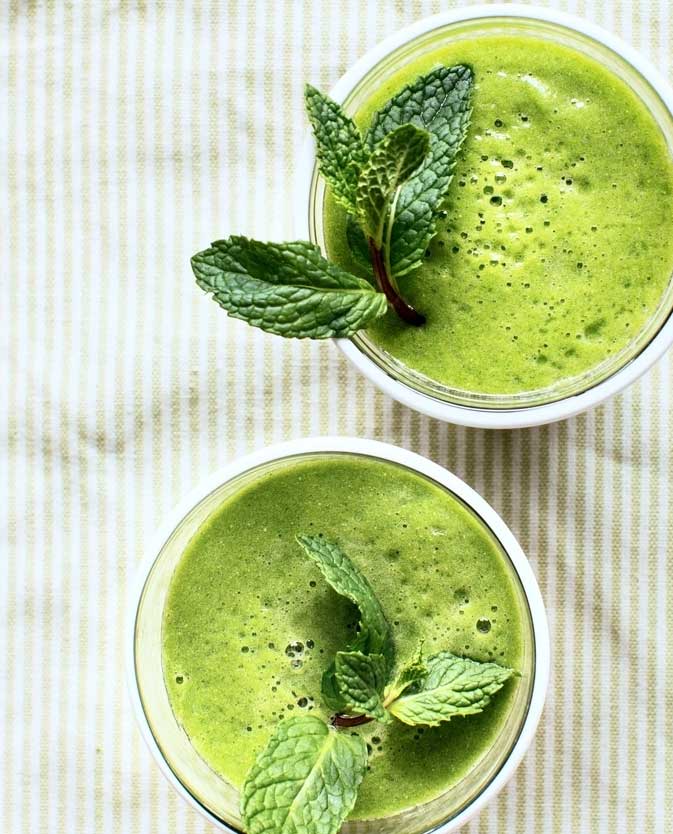 This smoothie is sure to keep you feeling cooler than a cucumber! Thinner drinks usually travel nicer, so if you are carrying this drink to a picnic (and not serving it immediately) you can use cold water instead of ice and strain the drink to make it more tea-like.
11. Easy No-bake Granola Bars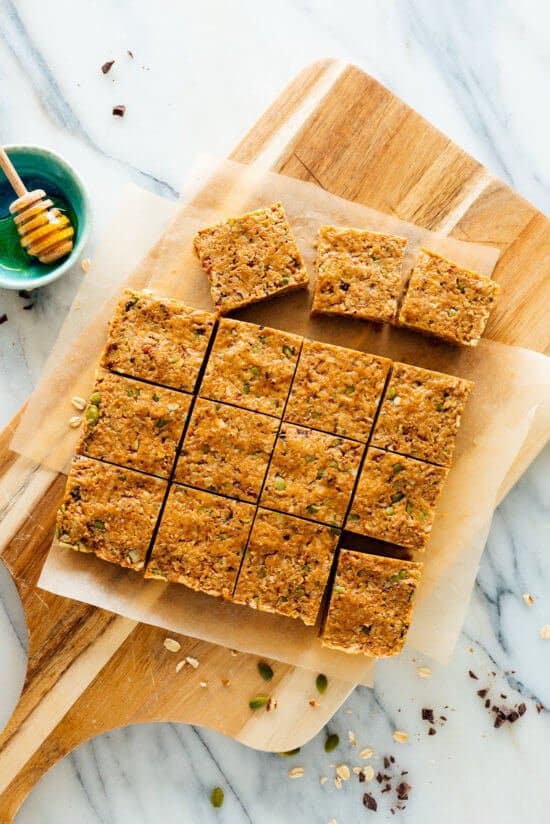 We turn to more no-bake recipes when the days get warm and we found these no-bake granola bars! These are healthy and something sweet to add to the table
12. Green Bean Salad with Basil, Balsamic, and Parmesan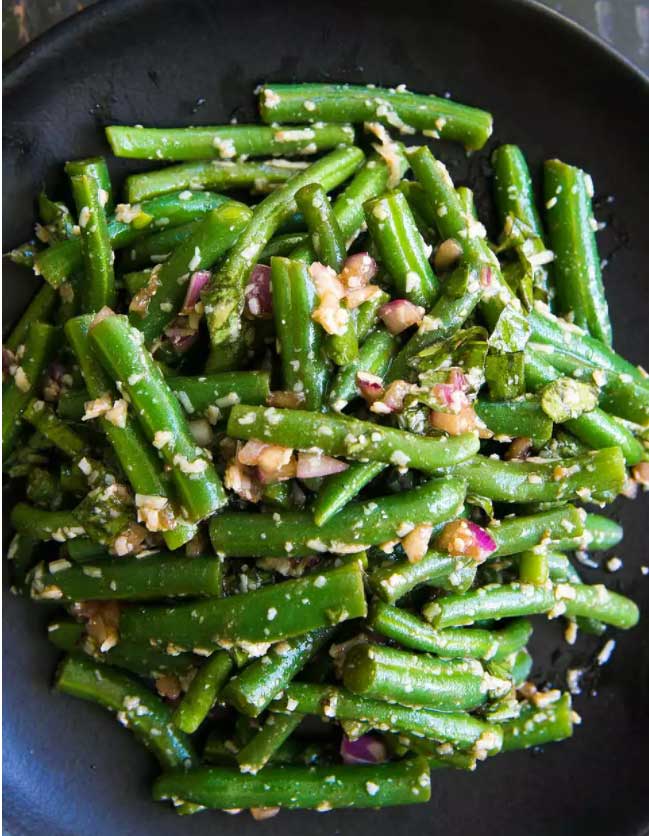 Balsamic vinegar can add just the right tang to tease the pallet! This simple green bean salad can be a fresh touch on a hot day!
13. Roasted Butternut Blossom Soup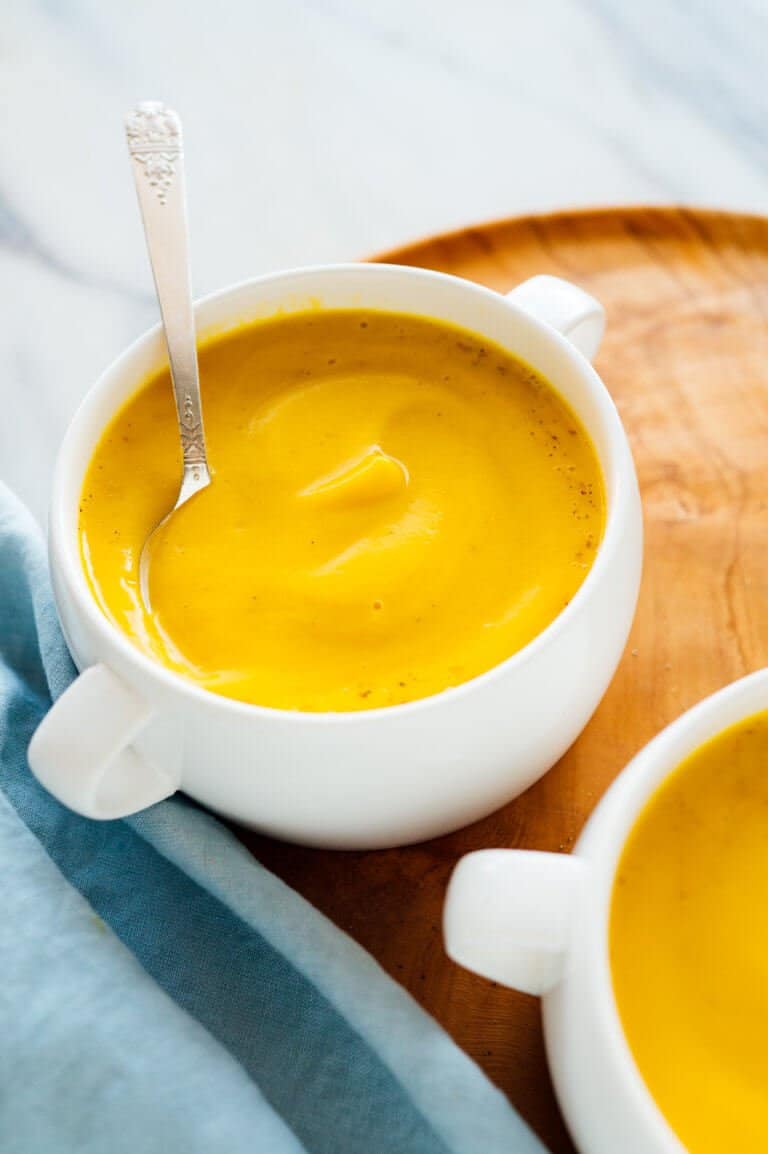 You may choose to keep this summery soup warm in a thermos or serve it chilled! Especially if you have a fresh garden, this would be a fun recipe to try!
14. Almond Rhubarb Picnic Bars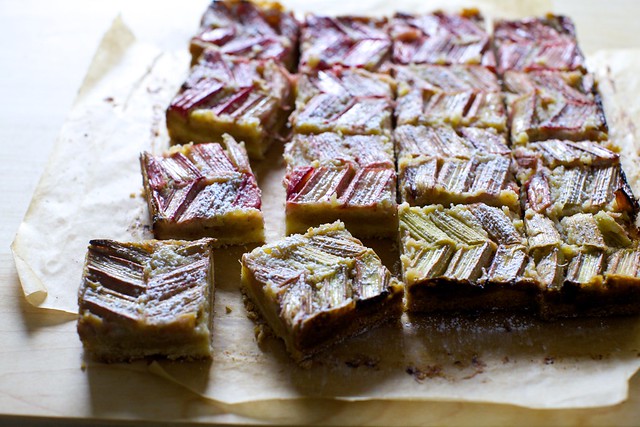 What's more fun than rhubarb picnic bars? We don't know and that is why we included them in our recipes! Not only do these bars add a unique flare to the dessert section, but it is a dessert that doesn't necessarily require room in your cooler!
15. Brown Sugar Clafoutis with Pears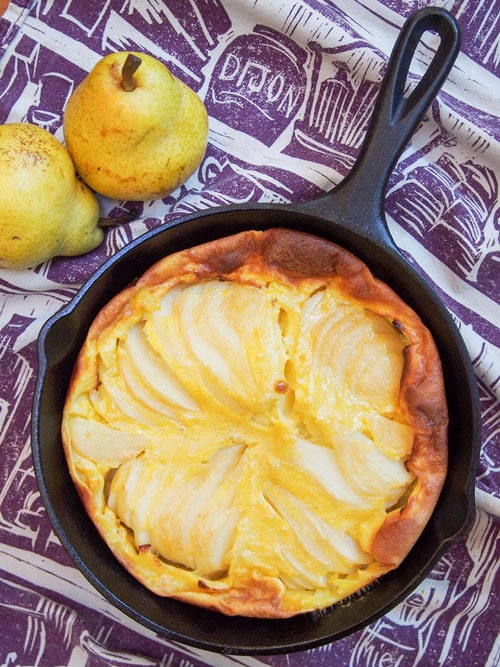 Clafoutis is custard-like in texture and is generally served chilled or room-temperature. This can be a fun, simple dessert to carry in your cooler!
16. Blueberry Violet Lemonade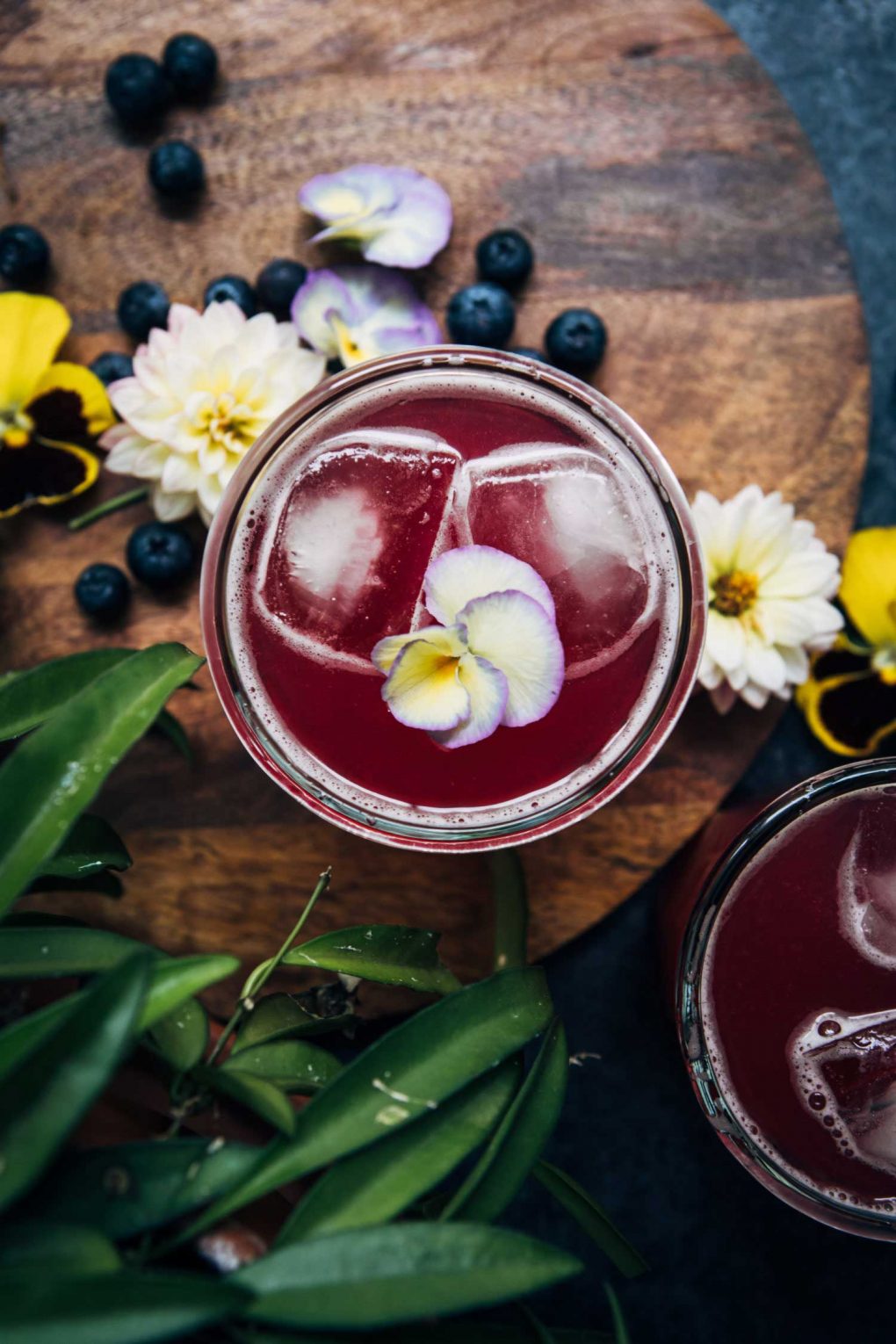 This recipe is a fresh twist on classic lemonade! A little floral touch makes this a unique (and beautiful!) drink!
17. Salmon Burgers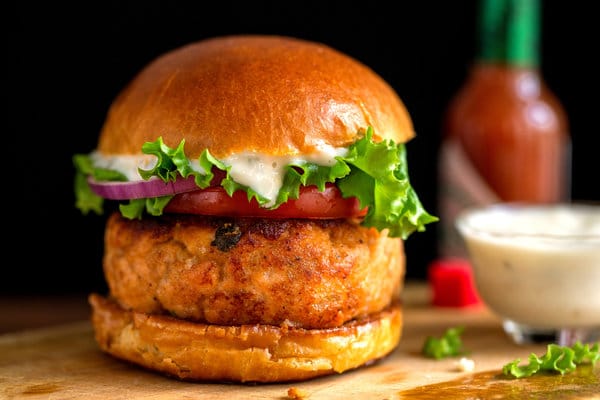 These burgers can be a fresh summer treat! You may wish to keep the sauce in a container and assemble at your picnic spot so your bread won't become soggy on the way!
18. Sticky Honey Garlic and Chile Glazed Chicken Drumettes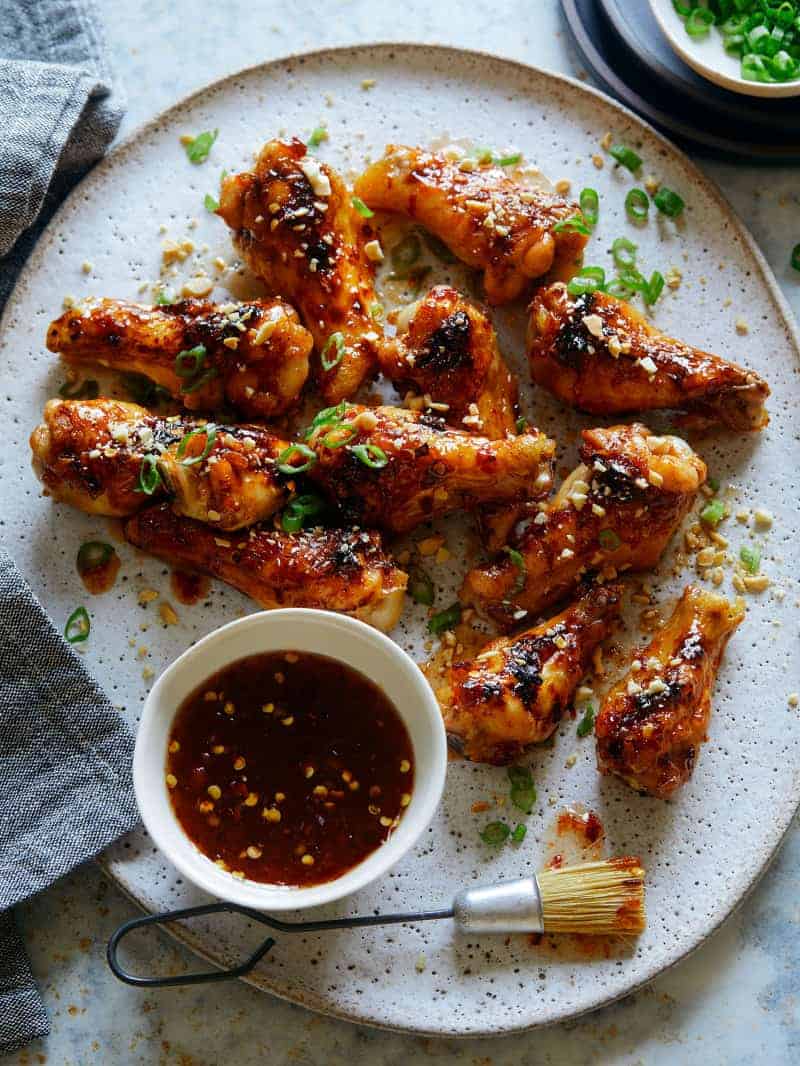 For a protein that is yummy hot or chilled, these sweet and spicy chicken drumettes will leave your taste buds tingling! You can add them to a rice or veggie bowl… just don't forget the wet wipes!
19. Chicken Lettuce Wraps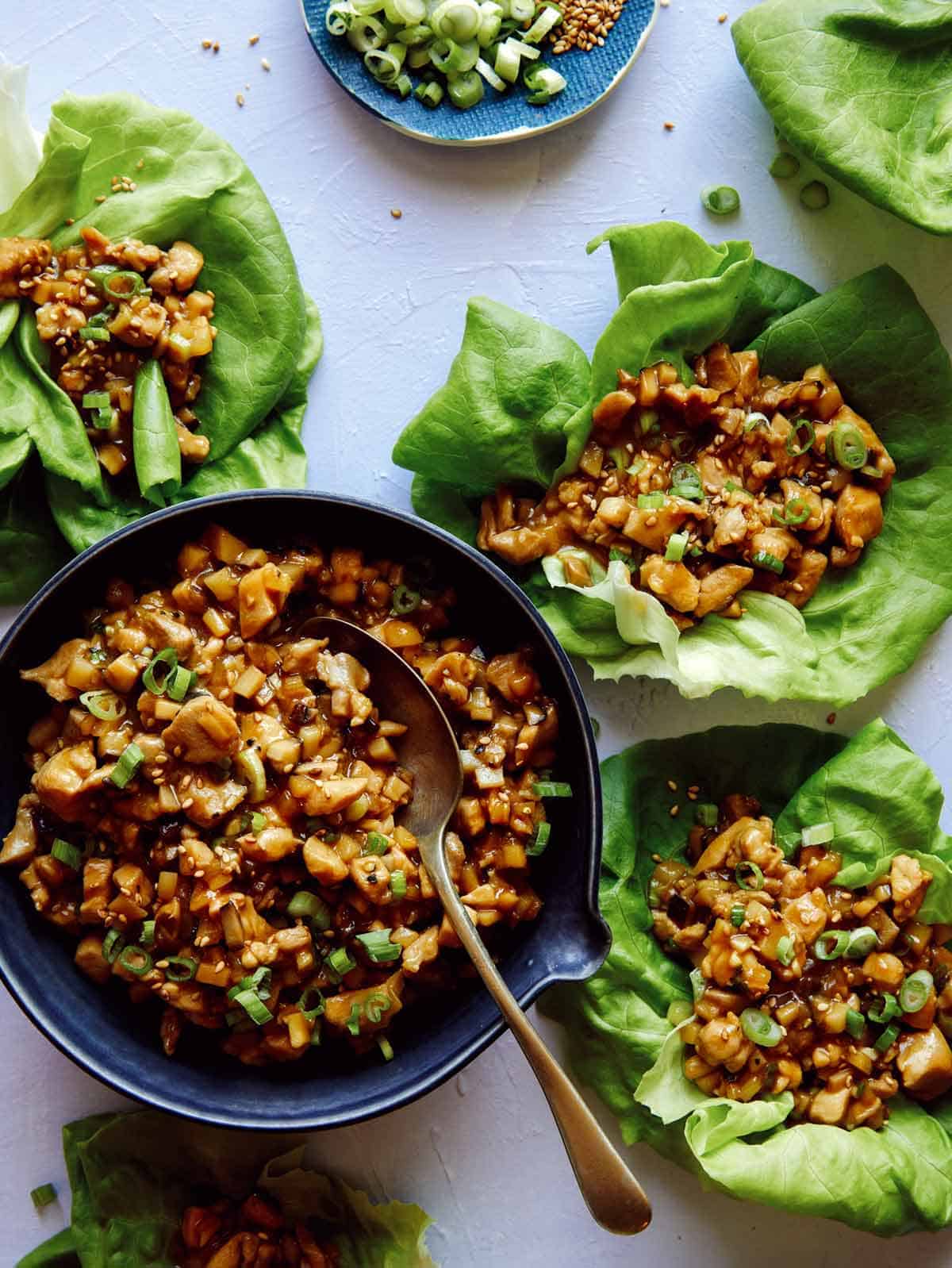 These tangy chicken lettuce wraps are a fresh dish for warm weather!
20. Nettle Pasta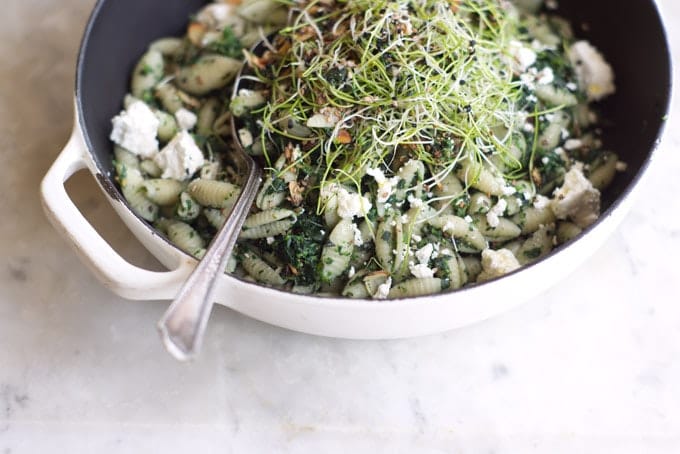 A healthy pasta dish with nuts and seeds as protein can give you energy on a hot day! This dish is simple to make but has an exotic flare. If you are not into handling stinging nettles, you can also substitute spinach or kale.
21. Baked Banana French Toast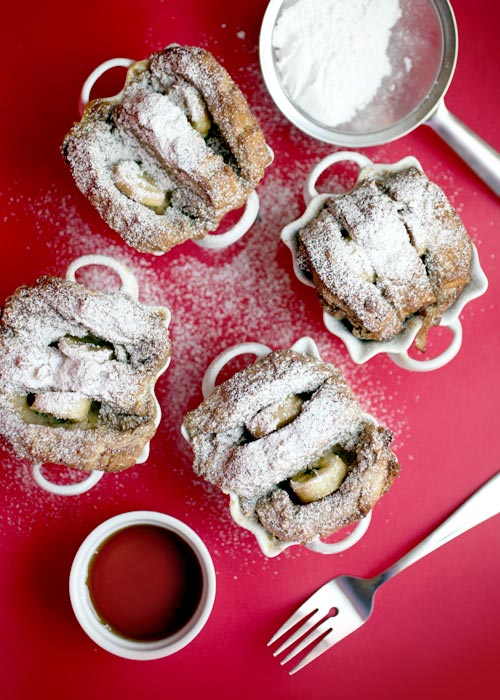 This simple dish adds a touch of sweet and is aesthetically pleasing! You can use muffin cups or ramekins for baking. These look like you spent a lot of time making them, but we'll keep your secret!
22. Carrot Salad with Harissa, Feta, and Mint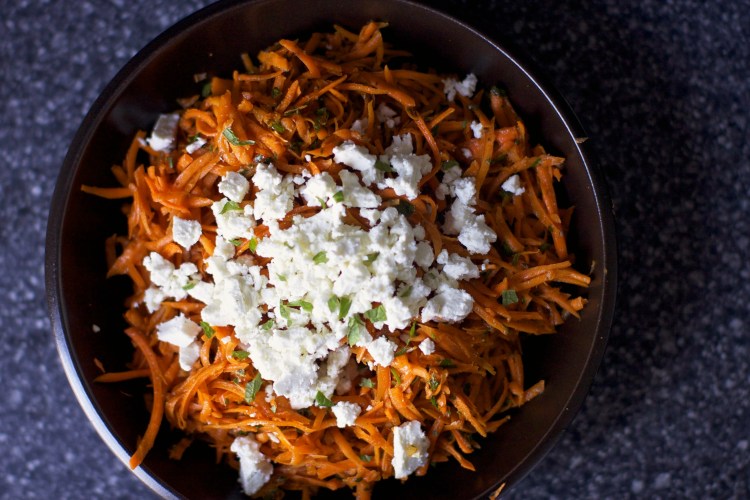 This salad interests the taste buds with its combination of carrots, feta, mint, and some spices to sharpen the flavors. It is definitely a unique recipe that is worth a try!
23. Miso Corn and Bacon Hand Pies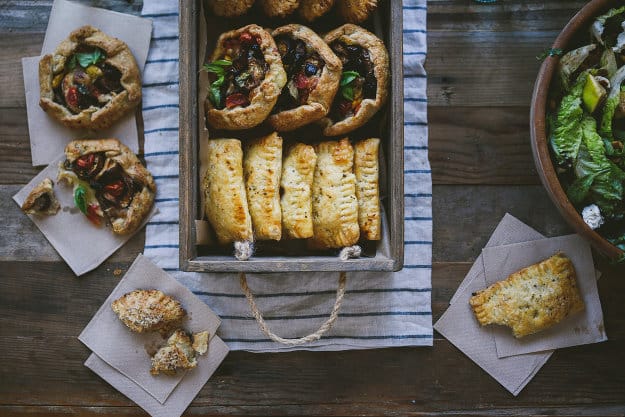 These personal-sized corn and bacon pies are easy to pack and a tasty treat!
24. Apple Pear White Sangria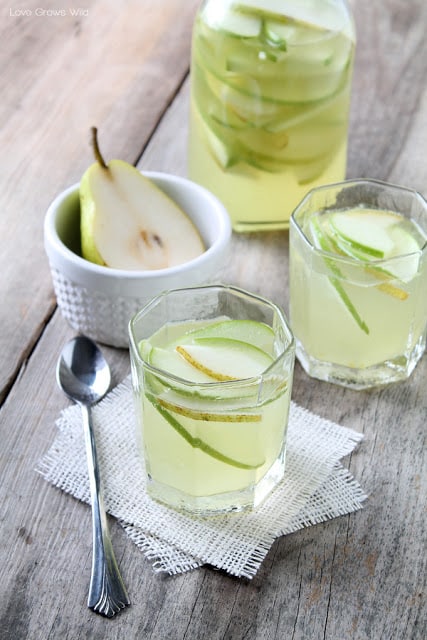 For white wine lovers, this light drink may be just the right touch to compliment your picnic spread!
25. Avocado Shrimp Quinoa Bowl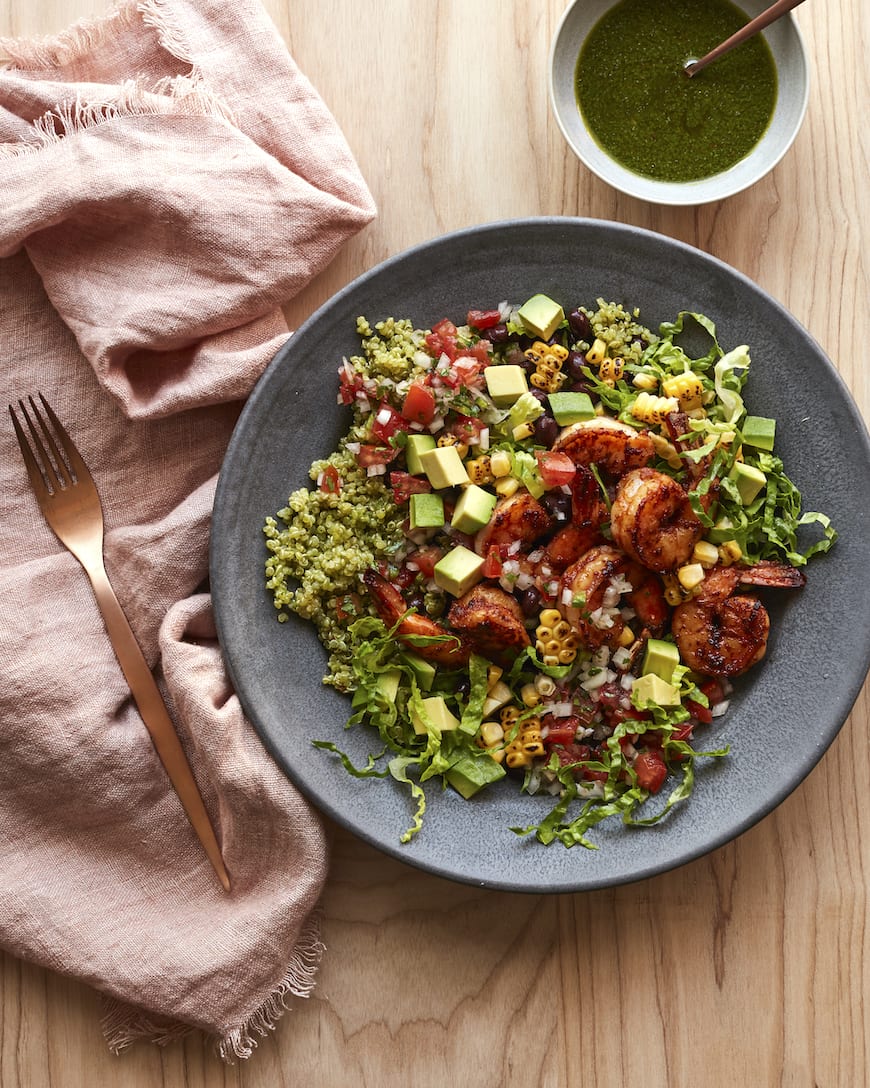 Gluten-free and high in protein quinoa can be a great way to eat something light but full of energy on an outdoor picnic! This yummy recipe has some ways to dress up quinoa for your picnic occasion!
Wrap Up
These are some of our favorite summer treats to add to your picnic basket. You can show off your culinary skills and add a fresh, cool touch to your picnic spread! Bon appetit!