17 Car Picnic Ideas (for a Fun and Romantic Date) If you're looking for new date ideas or ways to save money while still having fun, you're in the right place.
Car picnics are easy, cheap, fun, and romantic options and an excellent way to "go out" without the hassle of going out. You don't have to get dressed up or make reservations.
Car picnics are as simple or elaborate as you make them.
From an afternoon adventure to a sunrise breakfast, we've listed 17 unique car picnic ideas for a fun and romantic date and tips on making the most of your adventure.
Tips
Let's start with a few general tips and details for car picnics.
1. Make it Comfy
Make it comfy! Blankets and pillows can enhance each one of these picnic dates. Err on the side of caution and bring every comfy item in your house if you're unsure how much to take.
2. Bring Easy Snacks
Picnics are supposed to be easy, so don't get too ambitious by trying to set up a buffet on the go. Bring snacks that are easy to eat or food that's easy to prepare, like sandwiches.
3. Scenery is Key
One of the best parts of a picnic is the scenery. You don't have to drive five hours to a waterfall. There are lots of beautiful places around you that will make a picnic more memorable.
17 Unique Car Picnic Ideas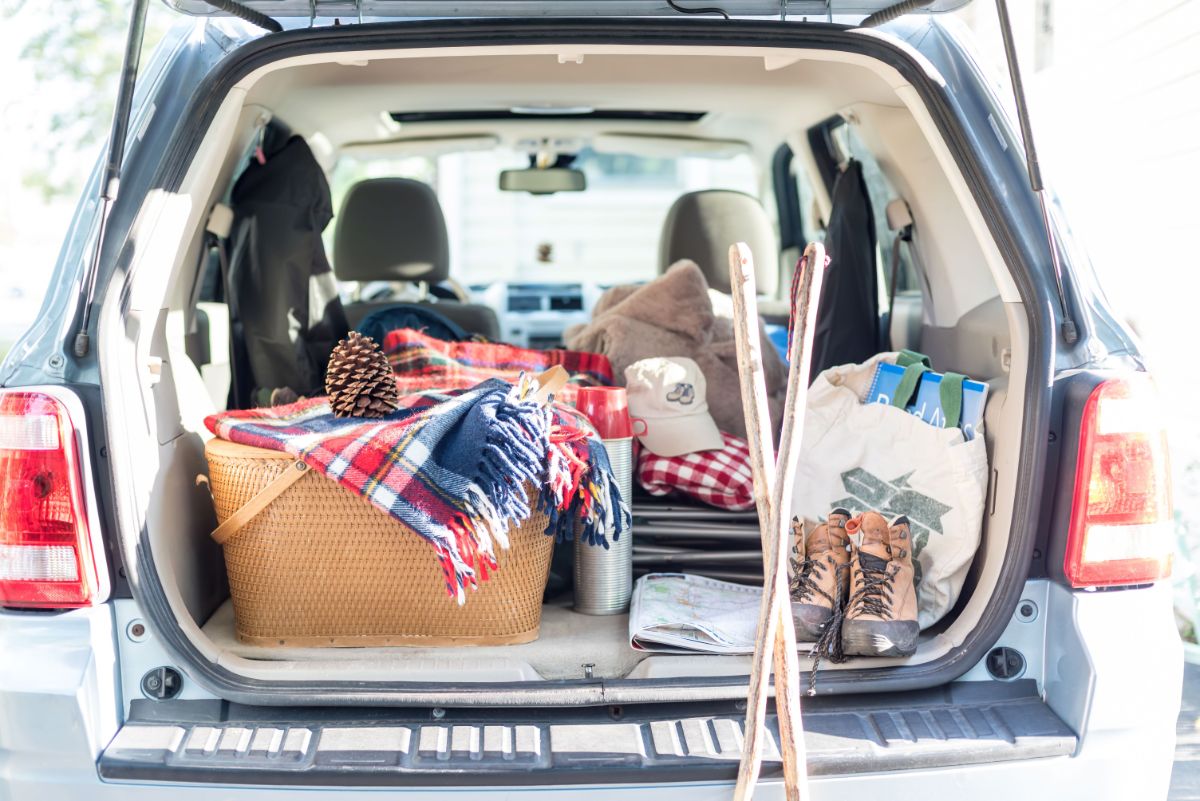 Ideal for the front seat, back seat, or bed of a truck, these car picnic ideas are sure to create lasting memories.
1. Around the World in 80 Minutes
For this car picnic idea, choose a country and make it the theme of the whole meal (or even choose a different country for each course!)
Hang decorations in your car if you want to take the experience to the next level.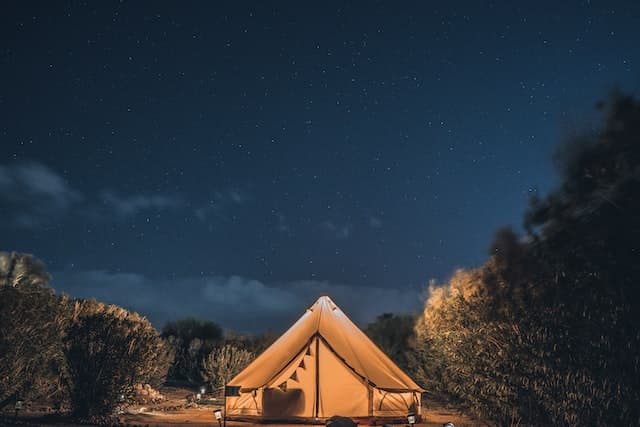 2. Drive-in or Private Movie
Take your picnic to the local drive-in movie, or watch a private movie in the car.
You can play a movie from your laptop or use a projector on a wall.
A comfy setup is essential for this date, so pack pillows, blankets, and even popcorn.
3. Journey to Nowhere
As they say, life's a journey, not a destination.
The idea behind this date is to flip a coin every time there's a turn on the road.
Heads you go left, and tails you go right.
Decide in advance how many turns you want to make or how far you want to drive.
When you reach the pre-determined amount, have your picnic in the location chosen by chance.
4. Rent a New Car
This date idea is like renting a hotel room in your city.
It's a way to freshen things up with less effort or money.
Choose a car to rent with your partner and take it for the day. Have your picnic from the backseat.
Take in the new car smell along with the scent of your wine and potato salad.
5. Star Gazing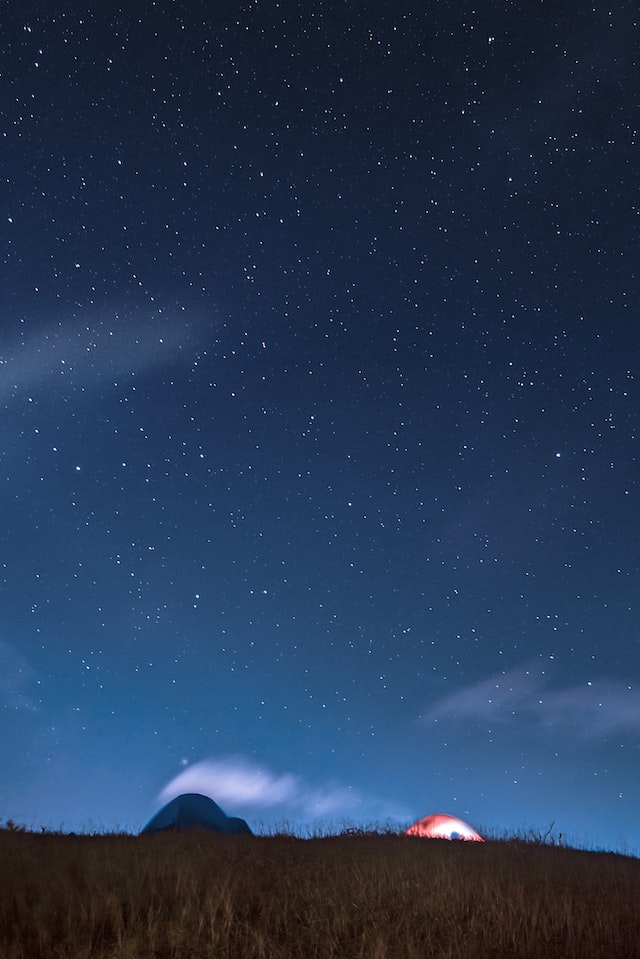 We can't think of many things more romantic than the stars, can you?
Choose an appropriate spot to stargaze and have a picnic dinner there.
If the nights are chilly, be sure to take along a thermos with hot chocolate and a cozy blanket for late-night snuggling.
6. Karaoke Session
Pack up a picnic and head to a secluded spot.
Take turns singing songs or singing along together. It may be extra fun to choose songs for your partner to sing.
The more embarrassing, the better.
7. Scavenger Hunt
You can look up scavenger hunt lists or make your own.
Take your picnic and head to the park or whichever location makes the most sense for your hunt.
You can either work with your date or have a competition to see who finishes first. Bring a special dessert or a prize for the winner.
8. Camping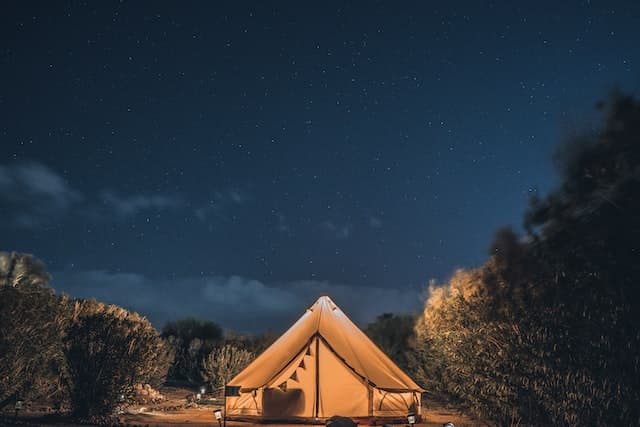 This car picnic idea takes longer than the others if you're looking for an overnight option.
Drive to a local park or campground and sleep in your car.
Your dinner or breakfast will be the picnic.
Decorate the car with soft lights if you want to make it extra romantic.
9. Play Games
This car picnic date isn't particularly creative, but it may not have crossed your mind all the same.
Doing things you usually do at home in a new location makes them more fun.
Choose a spot to park your car, have your picnic, and play picnic card games or board games. This idea makes a fun double date option too!
10. Watercolor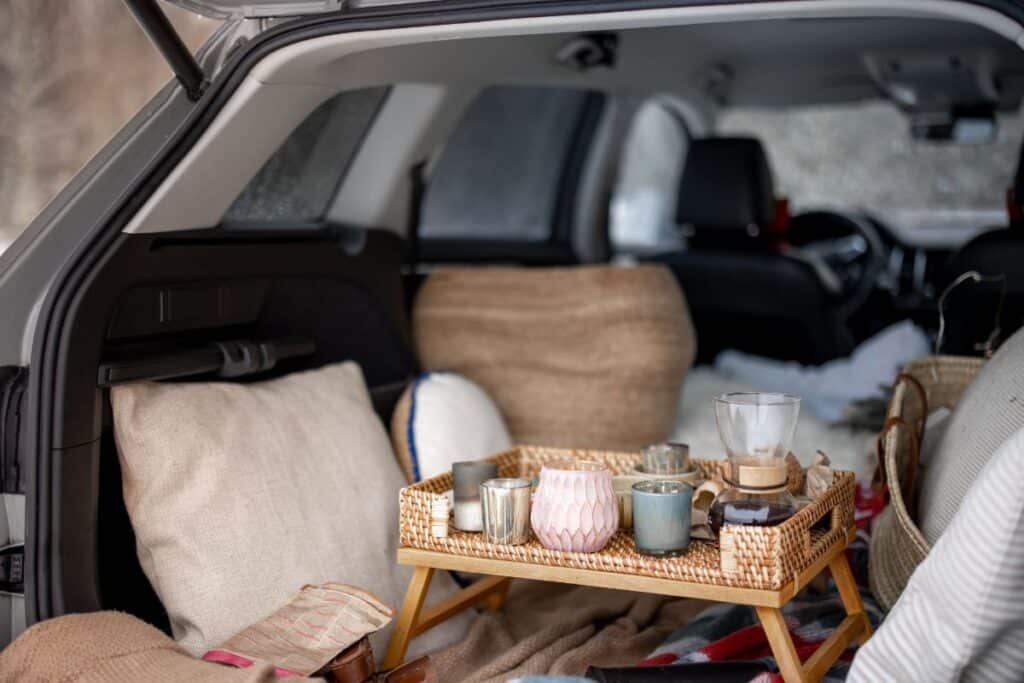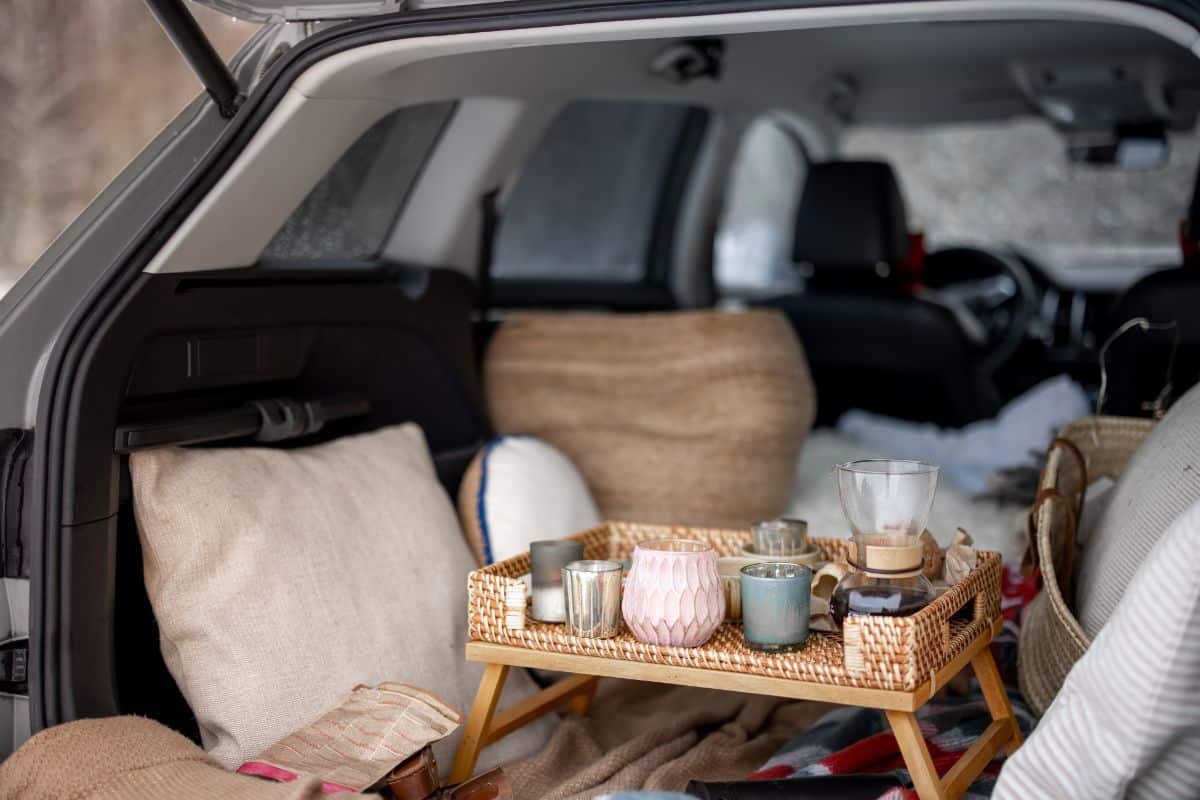 You'll need a few extra supplies for this car picnic.
Bring along some paintbrushes, watercolor paints, and canvases, and create a watercolor painting of your picnic.
11. Poems
One of the more romantic car picnic ideas on this list, the scenery is especially important.
Drive to a scenic spot with your picnic prepped, and write a poem for your date while enjoying your meal.
The poem can be about anything, but writing a poetry about your date increases the romance.
12. Sunrise or Sunset Picnic
There's nothing as intimate or beautiful as watching the sun rise or set with someone.
If you have the chance to do a sunrise picnic, bring coffee and a delicious breakfast picnic.
13. Formal Picnic
If you've been looking for an excuse for formal wear, here it is.
Wear your best clothes and picnic with finger foods. It's just more fun to do that while dressed to the nines.
14. Tailgate
Tailgating counts as picnicking, too!
You can take a picnic lunch to a tailgating party or grill out and eat from your car.
Either way is a fresh take on going for a picnic and a great way to get other couples involved in the fun.
15. Breakfast Picnic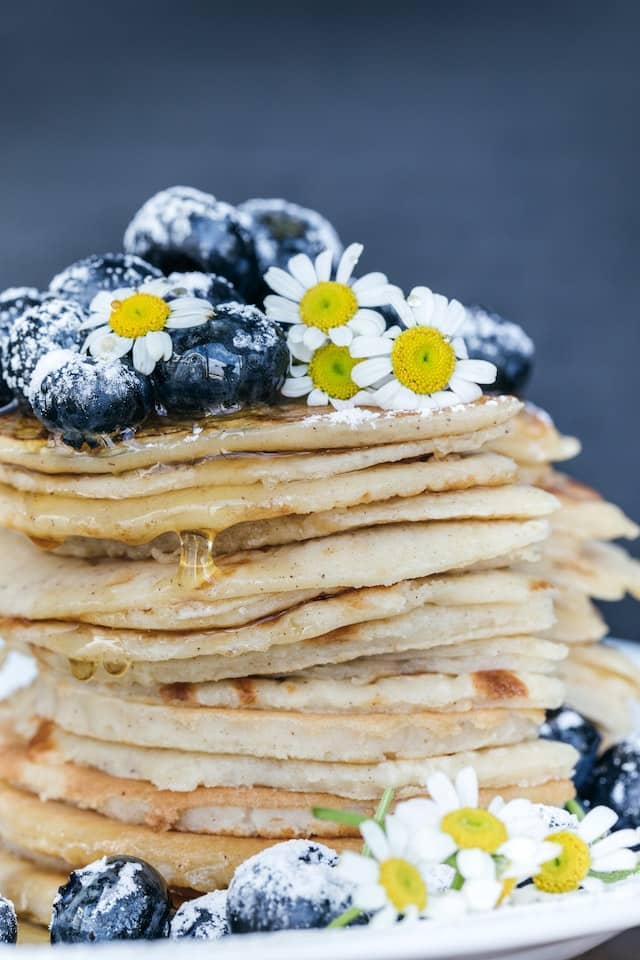 Who said picnics are just for lunch?
Keep a breakfast picnic simple with snacks like granola bars or cereal or more fancy with fluffy pacnakes and blueberris.
Or make some breakfast burritos, french toast, or omelets in advance. You can eat breakfast anytime, so don't overthink it.
16. Shop Till You Drop
This picnic date idea is more fun than it is romantic.
Choose a store and purchase items you'd like to eat on your picnic.
You determine the time limit you think is best, but the less time there is, the crazier the results will be.
You can make this more challenging by only taking food from pre-selected aisles or by setting a price limit.
Make the picnic prep even more exciting by choosing a store you're unfamiliar with.
17. Photoshoot
This car picnic idea could coincide with the formal picnic idea, but it doesn't have to.
Drive somewhere nice and take turns taking photos of your date using a smartphone, digital camera, or even a polaroid camera.
The photos can be silly or serious; just have fun!
Final Thoughts
These 17 car picnic ideas are unique and fun ways to create a memorable, romantic date.
Whether taking a day trip, heading out for stargazing, catching the sunrise, or looking to take memorable photos, add your personal style to any of these ideas and create your own adventure.
There's no pressure to be perfect, just get out there and try any of these 17 car picnic ideas for a fun, romantic, and unique date experience!