Picnics are great ways to enjoy outdoor adventure providing you with the opportunity to relax with your family and friends.
Since there is no picnic without food, the choice of food you make during a picnic will either excite or dissuade your guests.
Korean dishes make the top picnic food ideas for any setting. The ingredients used in the preparation of Korean foods combine to create a highly nutritional and very tasty meal.
Although Samgyetang, Godeungo Jorim, and Hotteok are great Korean dishes for any picnic, here is a list of 21 other delicious Korean Picnic foods.
Delicious Korean Picnic Foods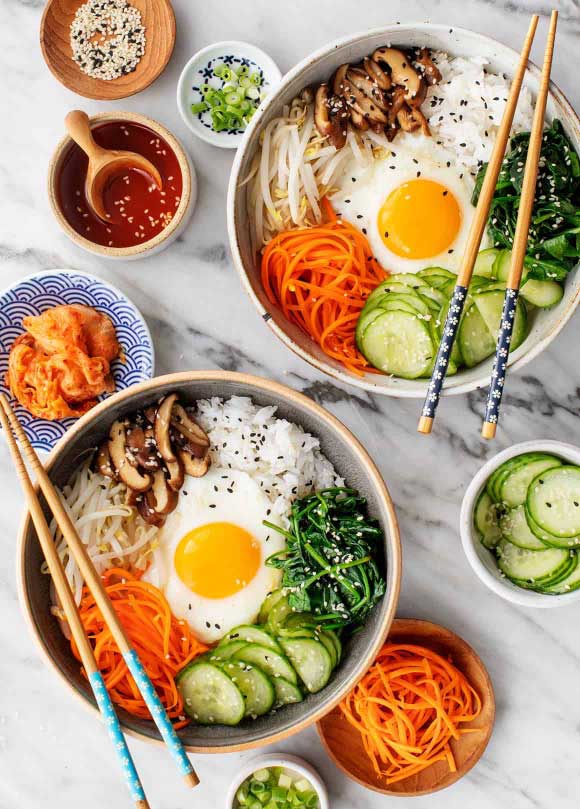 Bibimbap is a special food that is made from a combination of vegetables, rice, beef, eggs, and several other ingredients. Bibimbap is a delightful Korean meal thanks to the red pepper paste which is a special additive that enhances the spiciness of Bibimbap.
Bibimbap is very nutritious and serving it on a picnic will make for an amazing time.
Japchae is a sumptuous Korean picnic food idea that will enhance excitement during a picnic. Japchae is simply prepared from sweet potatoes-starched noodles and vegetables like mushrooms, onions, carrots, spinach fried in soy sauce. Japchae is a tasty meal for any picnic.
Mandu is one of the dishes you should consider when preparing for a picnic. This dish will complement your picnic tremendously and offer a great feeling of relaxation. Mandu can either be baked, boiled, or fried, and combining it with rich vegetable sauces will boost its savor.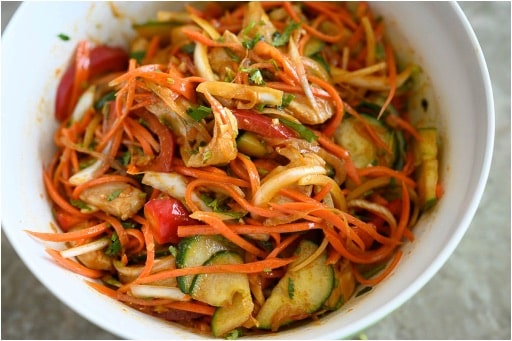 Hoe is another delicious Korean Picnic food idea. Hoe is made from prawns and soy sauce. However, it is better served with Makgeolli and Soju.
Kimchi Jjigae is a delightful food that is highly nutritious and satisfying. Kimchi Jjigae has several recipes but the combination of tofu, pork, and fermented kimchi will make for a delightful picnic lunch.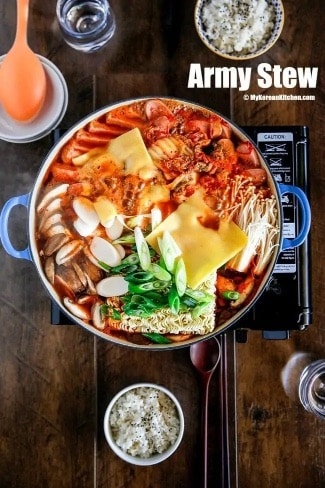 This list would never be complete without the addition of a meal as sumptuous as Budae Jjigae. One of the top dishes in Korea, Budae Jjigae is a mixture of sausage, ham, red pepper paste, Kimchi and sometimes meat that enhances its taste. We think it is one of the best picnic food ideas in Korea.
Korean Fried Chicken is an excellent choice of food for a picnic. This food is made of fried chicken dipped in sweet chili and soy sauce. It is rich in nutrients and healthy for the body. Moreover, taking it together with beer will create memorable picnic experiences for you and your picnic partners.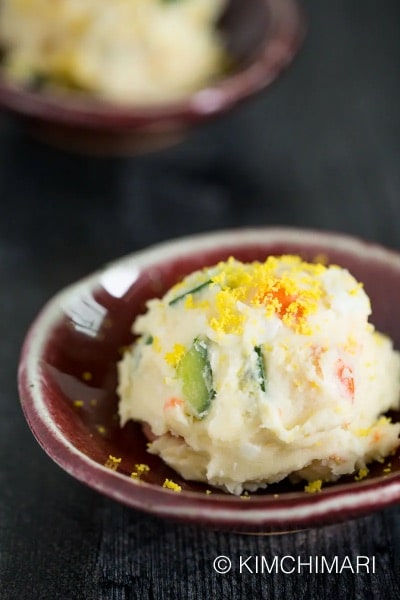 Korean Potato Salad is a great meal for a picnic. This meal is made from potatoes, fruits, and many vegetables. Korean Potato Salad is nourishing to the body and the addition of Mayonnaise to this meal will make for the perfect picnic meal.
Bingsu is an amazing dessert that will excite anyone during a picnic. It is made of sweetened red beans and iced milk chips. Top it up with fresh mint and strawberries, and enjoy.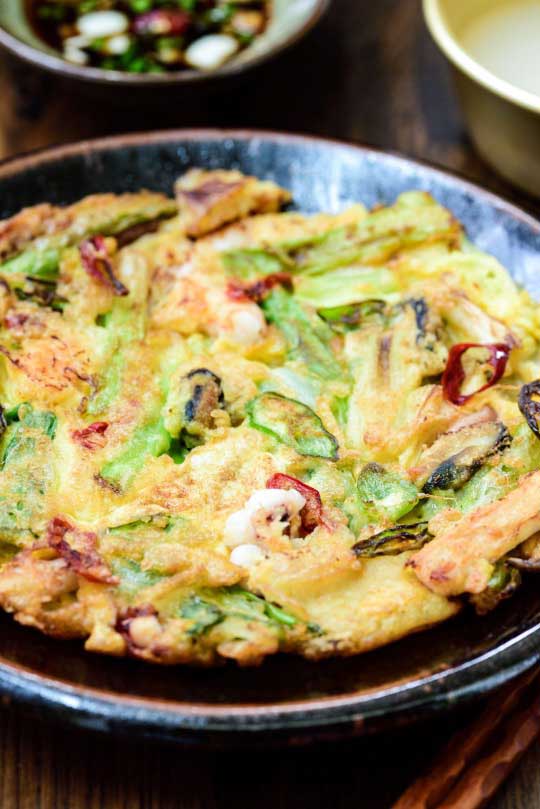 Hamal Pajeon is an exquisite Korean picnic food idea that relishes happiness during any picnic. It is a yummy pancake made with clams, green onions, squid, and vinegar soy sauce. To be better enjoyed, Haemul Pajeon should be served with traditional rice wine.
Nakji Bokkeum is a savory meal that is prepared from spicy sauce and fried octopus. We think it will even be better at a picnic when served together with rice. Nakji Bokkeum is a very peppery food but adding boiled beans sprouts to the meal will decrease its pepperiness.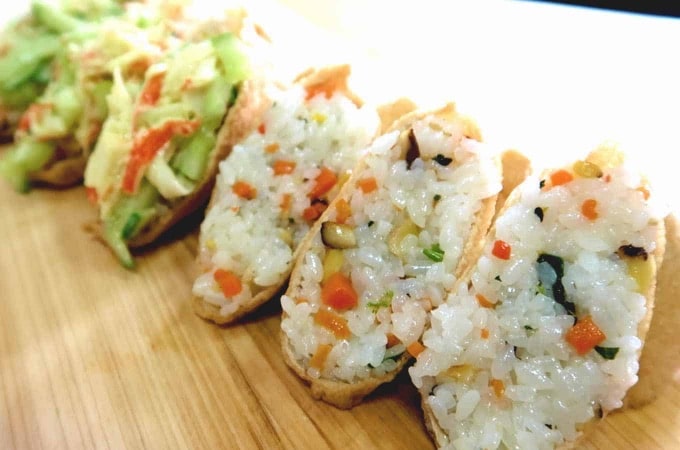 Yubu Chobap is Fried Tofu Rice Balls that are created from rice and pounded vegetables immersed in tofu. We absolutely love it and think it is an exquisite meal that will make for a great picnic meal.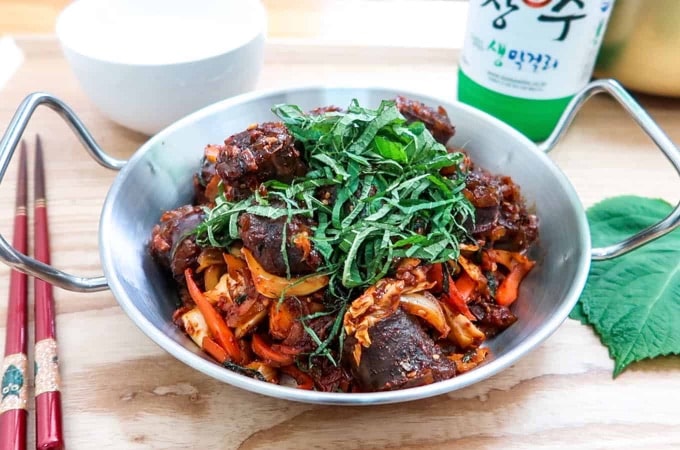 Soondae is another amazing delicious Korean picnic food idea. It is a snack produced from transparent noodles, pig intestines, pig's blood, and vegetables. Serving Soondae with either Chojang which is a sweet but spicy sauce or fermented shrimp sauce sprinkled with excess salt will offer an exquisite taste.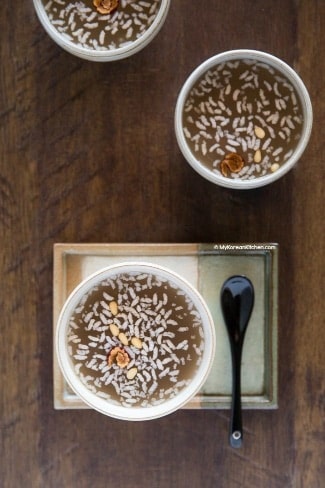 Sikhye is great for a picnic. It is a popular beverage in Korea made from malted barley powder and rice. Sikhye is healthy for the body and serving it with pine nuts will make the meal more pleasant.
Mul Naengmyeon is an amazing Korean meal that is created from sesame, courgette, boiled eggs, and rice noodles. It is an appetizing food and will boost a picnic experience.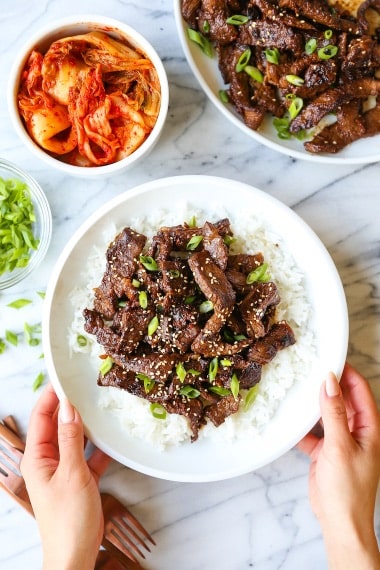 This is a very delicious meal that is made from grilled meat, vegetables, and rice. The addition of pork or chicken improves the taste of the meal. Bulgogi is a meal that is quite tasty for a picnic and the addition of soy sauce, garlic, sesame oil, and onions to the meat will improve its taste.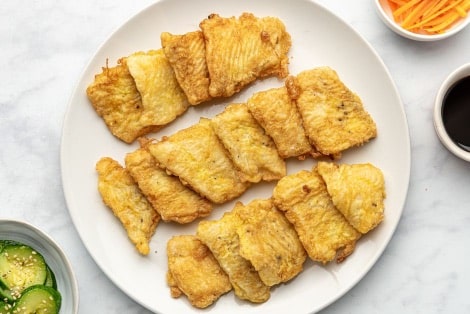 This traditional Korean dish is pan-fried fish. It is quick and easy to prepare, satisfying, and will spice up your picnic. Crispy outside and soft inside, these are perfect finger-food healthy bites.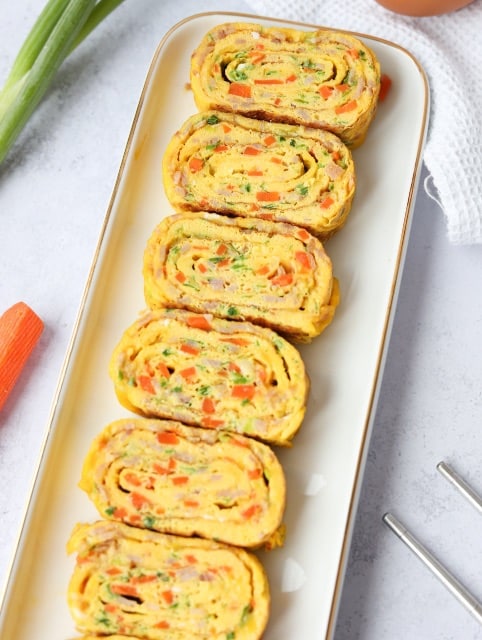 Gaeran Mari, also known as the Korean omelet, is a food that is rich in carbohydrates and protein. It is best served with rice and will add gloss to any picnic activity.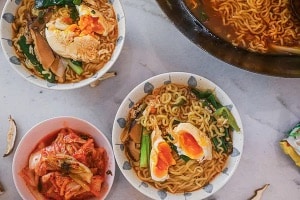 Ramyeon is an amazing instant noodle that is very spicy. Serving this meal at a picnic will delight your guests for sure, especially the ones who love a little spice kick in their food.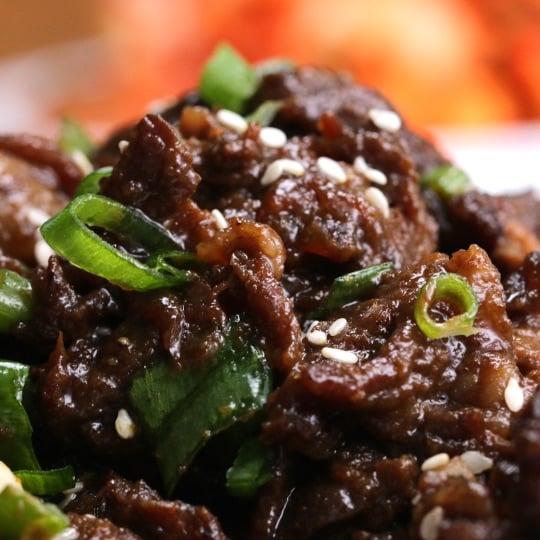 Serving a Korean-style Barbeque at a picnic is a great idea. Although there are different types of Korean BBQ, most are relatively cheap to prepare and may be loved amongst any member of the picnic group.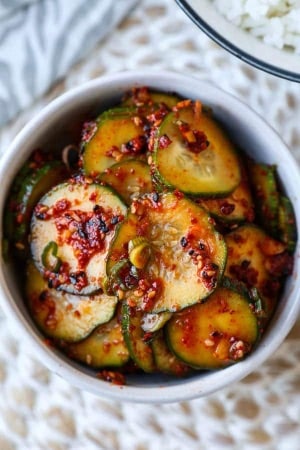 Korean Cucumber Salad is a delightful meal for a picnic. However, preparing Korean Cucumber Salad will only be great if your picnic partners are lovers of spicy foods. It is lip-smacking and sumptuous.
Conclusion
Picnics are great ways to connect, relax and ease stress. However, the food you serve at a picnic can either inspire excitement or dullen everyone.
We believe that these food ideas listed above will give you inspiration if you want to do Korean food as they are delicious, sumptuous, and nutritious.