Outdoor graduation parties are exceptional. They have a certain charm and feel, especially with nice weather and serene open-air space.
There are tons of outdoor party graduation ideas that will ensure your party is one to remember!
Dig deep into this article to discover some outdoor party inspirations and ideas.
Park Graduation Party Ideas
Parks are a great way to celebrate graduation without breaking the bank. And as we all know, people love visiting parks.
This makes it a flexible solution that fits all families and budgets.
Parks afford many activities such as barbeques (BBQs), playgrounds, and toilets.
Additionally, it has lots of space to accommodate all your guests, and of course, to party.
With parks, you can never go wrong when it comes to parking spaces and shade.
So, parks make the perfect graduation party venue.
Outdoor Graduation Party Ideas for Daughter
Daughters are heaven-sent. Getting it right is a must when it's time for their graduation, especially if you plan it outdoor.
There are plenty of themes and ideas that can come in handy to make the day a success.
Well-lit outdoor tents with tables and seats are an excellent idea for a night party.
It does not only look beautiful, but it is also cheap and accommodative.
All you need to know is their favorite color, and you can work the magic when it comes to the theme of the day.
What Activities Can You Do at a Graduation Party?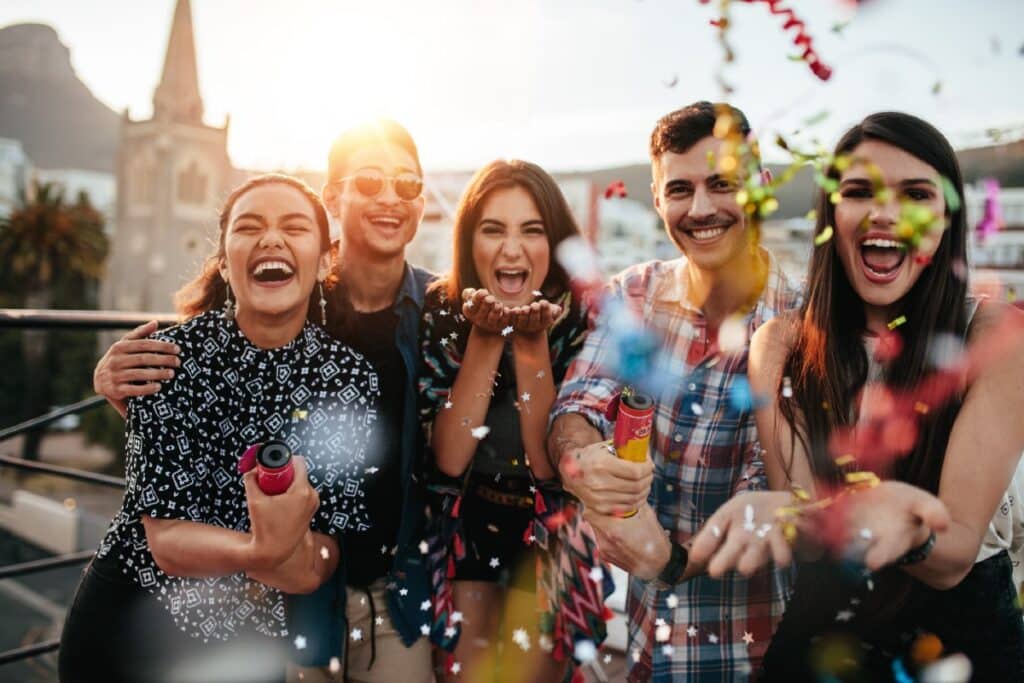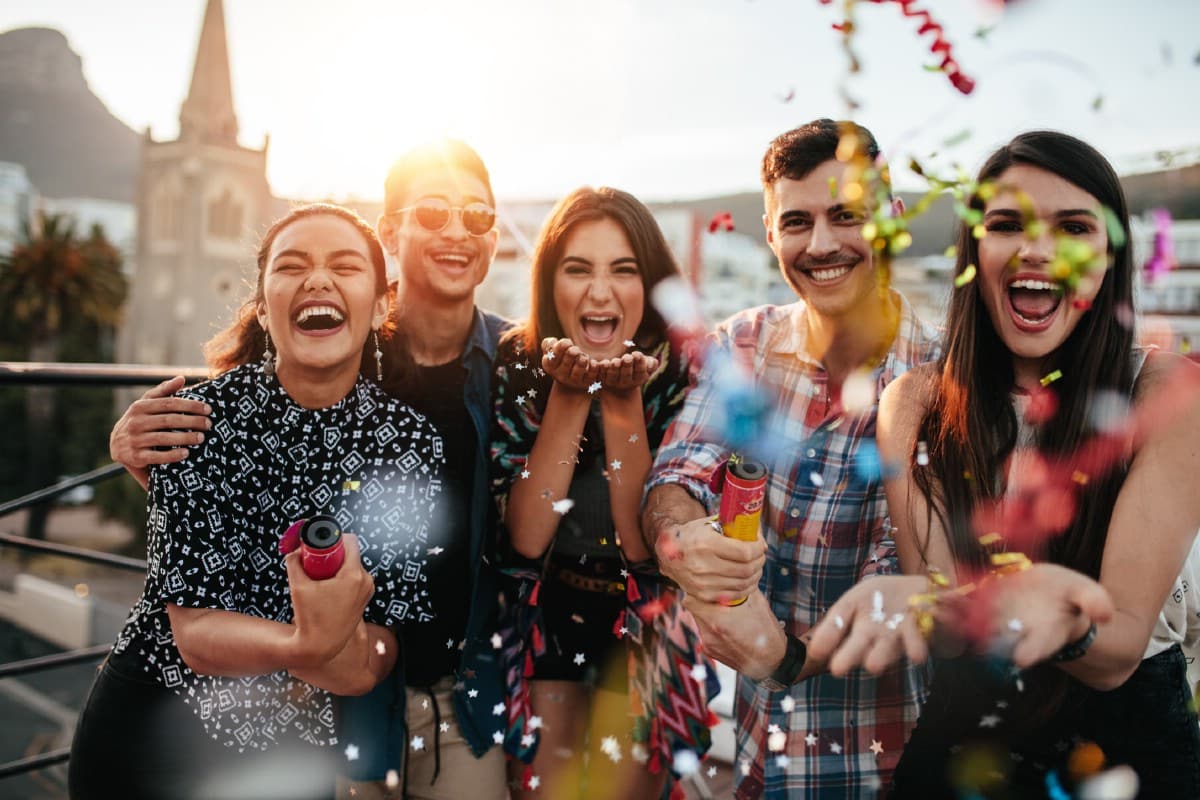 When graduation knocks, you become excited about the journey ahead of you as a graduate.
Throwing an outdoor graduation party is a fantastic way to celebrate the achievement.
But what activities can you do at a graduation party?
First, you can introduce engaging and fun games such as "Guess who" and "Grad party trivia".
Games are fun and keep everyone entertained throughout the party. You may also incorporate photography into the session.
This captures all the great moments, and you will leave to fancy them. The ideas are countless!
How Do You Throw an Inexpensive Graduation Party?
Graduation parties, whether indoor or outdoor, come with costs.
If you are keen to spend less, you may need to consider the graduation party location. Also, activities planned for your outdoor graduation affect your budget.
Using your backyard as the venue is a great idea. You are only left with decoration and food costs. Going for a simple tent and seat decoration can also be inexpensive.
You will enjoy your affordable outdoor graduation party with well-planned activities.
How Do I Decorate My Outdoor Graduation?
The art of decoration is limitless. A great color combination and the organization of the venue are all it takes.
Floral and balloon letters/ numbers are an emerging trend for outdoor graduation parties. With an effortless DIY option, it is affordable.
Rustic tables and seating are another great décor option.
Pallet wood makes the best table and seating ideas for outdoor graduations. You may center your outdoor décor on lighting, color, and seating arrangement. The results never fail.
How Do You Plan a Simple Graduation Party?
They say simplicity is the ultimate sophistication. So you may have a simple graduation party, but it will keep everyone excited.
You may start by picking a theme and making a guest list.
After sending party invitations, you may collect party supplies on time. Set up the venue and get to enjoy your moment with your guests.
Keeping it this simple is a great way of saving costs and time.
What Kind of Food Do You Serve at a Graduation Party?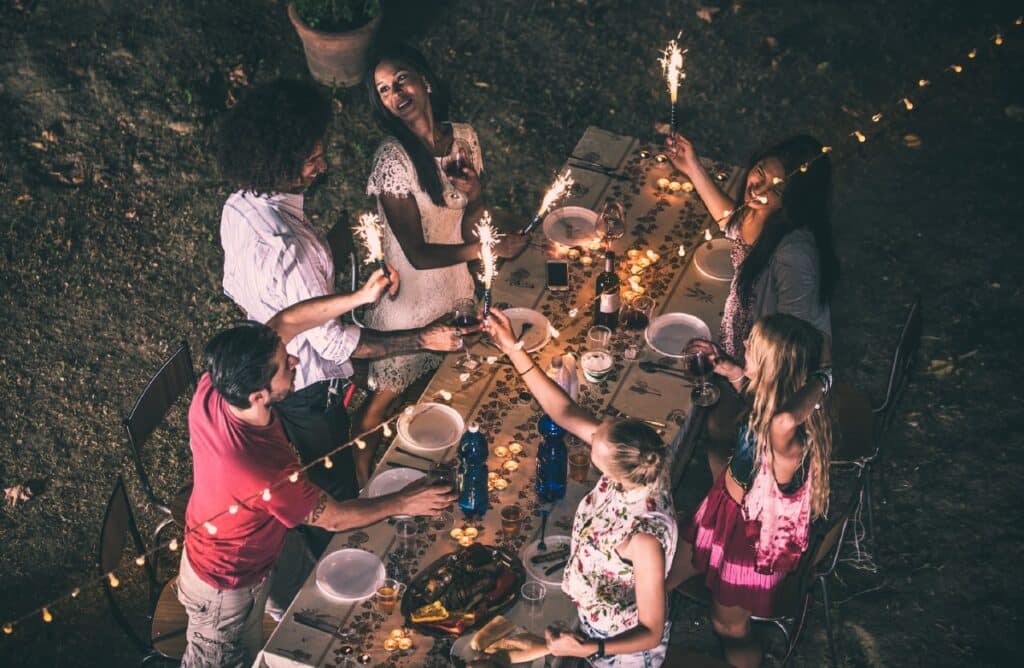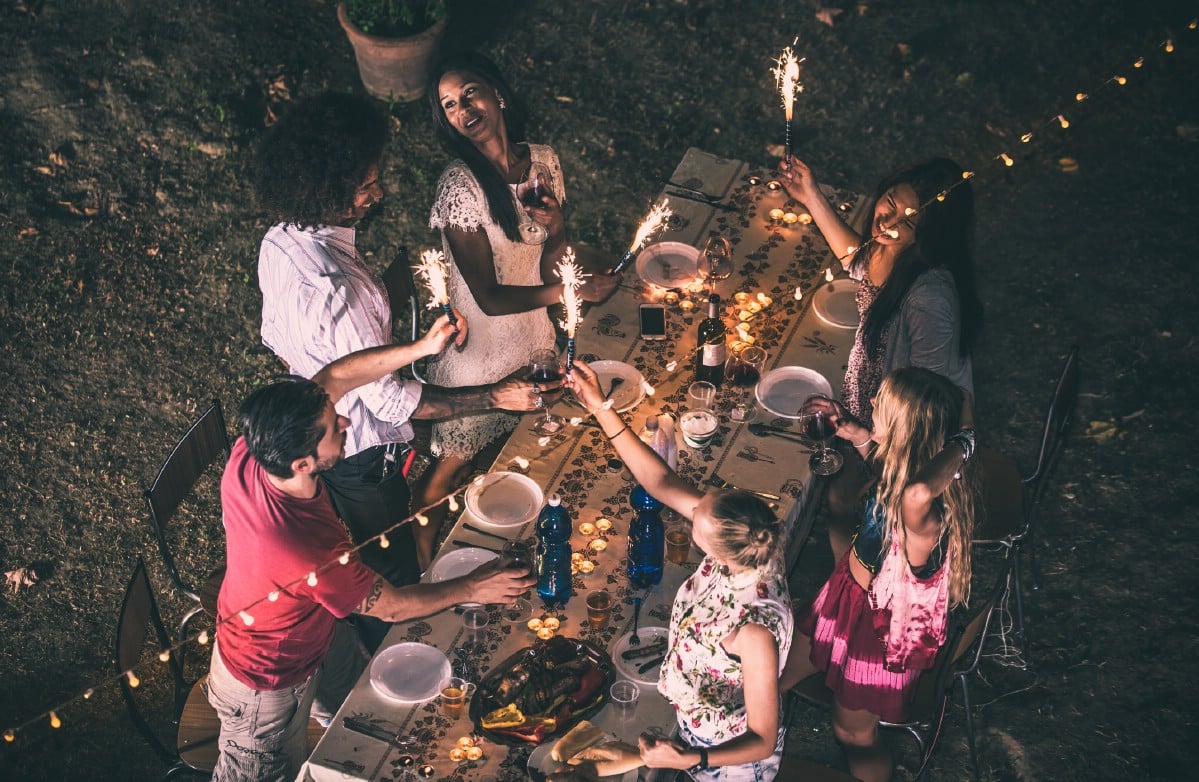 An outdoor graduation party isn't complete without a proper meal.
Well, that's human nature. So, from appetizers to desserts, meals make the event memorable.
First, the grad's favorite meals should top the list.
Other great options include hamburgers, chicken wings, veggie tray, and BBQ. It would be thoughtful to factor in vegetarians as well when selecting meals.
By keeping the menu simple, you can guarantee that every guest will leave the venue satisfied.
A Beverage Cart Is Essential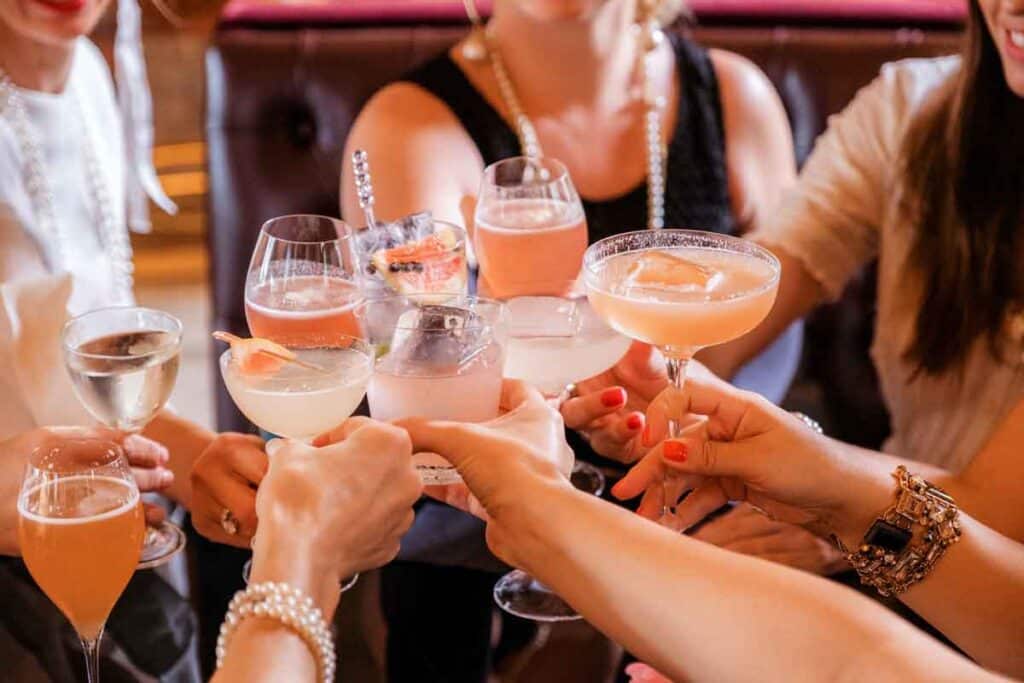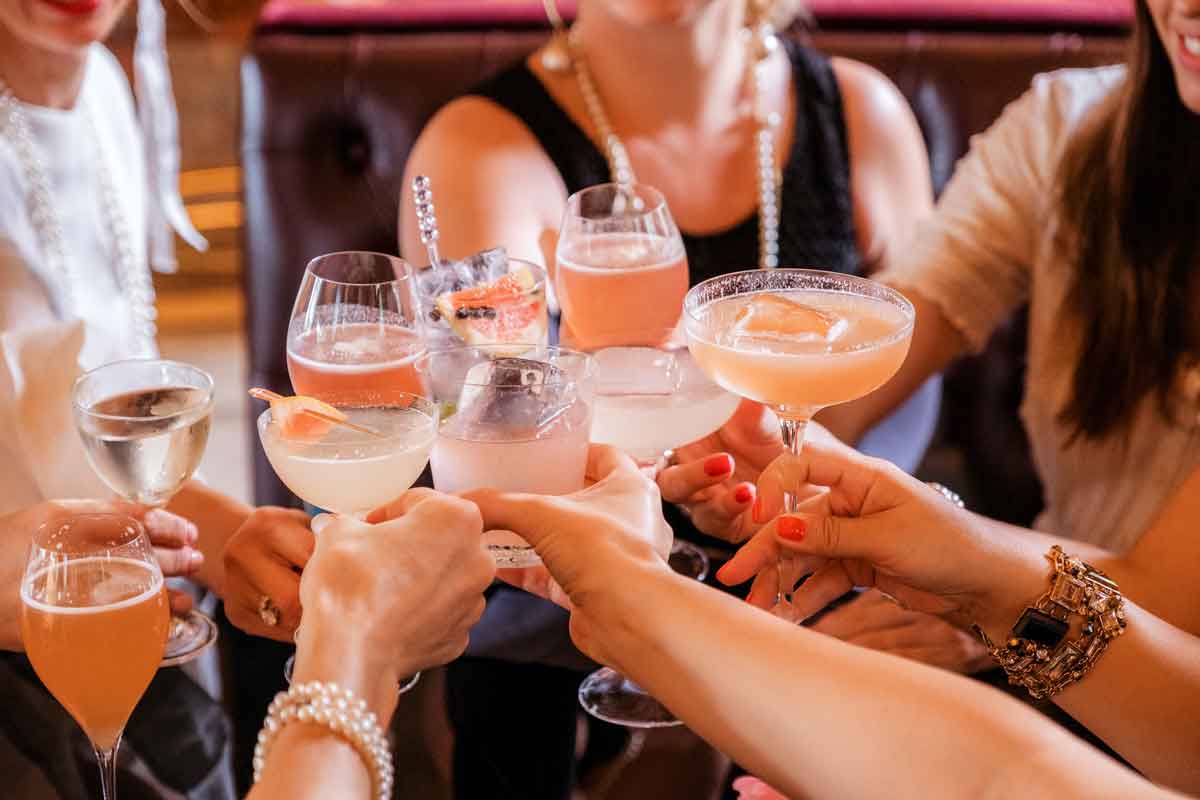 I find a beverage cart useful for any graduation party, especially an outdoor one. Bar carts keep all drinks organized and displayed. More so, it adds décor to the whole function.
This is perfect for any outdoor party setting and will get plenty of use. The idea is to have drinks, fruits, and cups organized on the same cart.
Your guests will have an easy time preparing their cocktails, and so will you.
Furthermore, the beverage cart occupies less space making it ideal for outdoor parties.
What Should You Wear for Your Graduation?
When graduation fast approaches, you may wonder what to wear when the D-day comes. Selecting an outfit is not a walk in the park.
But with a few guides, you might settle for what's perfect.
First, focus on your shoes! With a cap and graduation gown, your shoes will be the only outfit seen until the after-party.
Being an outdoor party, choose a bold and bright cloth. This will make you recognized- you are the reason for the party. With some jewelry added, you are good to go.
Why Not Make It a Drive-by Graduation Party?
In this time of social distancing, drive-by graduation parties are picking pace.
People opt to have outdoor parties to reduce interactions during the COVID period.
Being an outdoor setup, dry-by parties can be thrilling and fun.
You have the option of decorating your home's front yard and creating enough space for guests to drive by. Also, fast foods are a great idea since people will not stay for long hours.
Additionally, a photo spot is also essential to capture all the memories with your guests.
This might be the new trend to keep grads celebrated and safe at the same time.
Weather: A Critical Factor for Outdoor Graduation Parties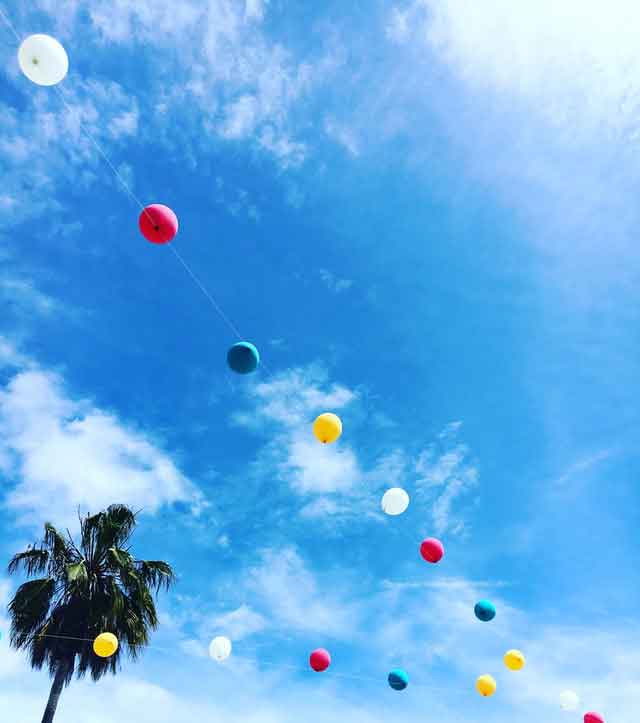 If you expect a clear blue sky and sunshine, that's the best news to hope for. It is crucial to consider the weather before throwing your outdoor graduation party.
You wouldn't want your guests rained on, right? Or ruin your suit with water.
You can put on the outfit you want to wear in sunny weather without worrying about rain. Additionally, you get to enjoy the ceremony.
Give the Casual Country Buffet a Try
It may not be everyone's cup of tea, but a casual country buffet always carries the day. There is so much to adore about this buffet.
For instance, the vibrant colors, flowers, and serving station heights are inviting.
Also, the decorated lanterns and their simplicity are a sight to marvel at.
The idea of backing up a country truck and using its flatbed is brilliant for any outdoor grad party. Having such a unique taste in style will guarantee your party is top-notch.
Create the Perfect Outdoor Lighting
Outdoor lighting is often underestimated, but it is a perfect way to create ambiance. Imagine setting up your party in your backyard after sunset.
Lighting is one way to set the mood right and get the party going.
Simple and unique lighting is necessary once your seats and tables are set.
You only need a few strings of white light. Hang them from the tree branches, sit back and enjoy the elegant outcome. Simple outdoor lighting can work wonders when you do it right.
Style Your Cake Affair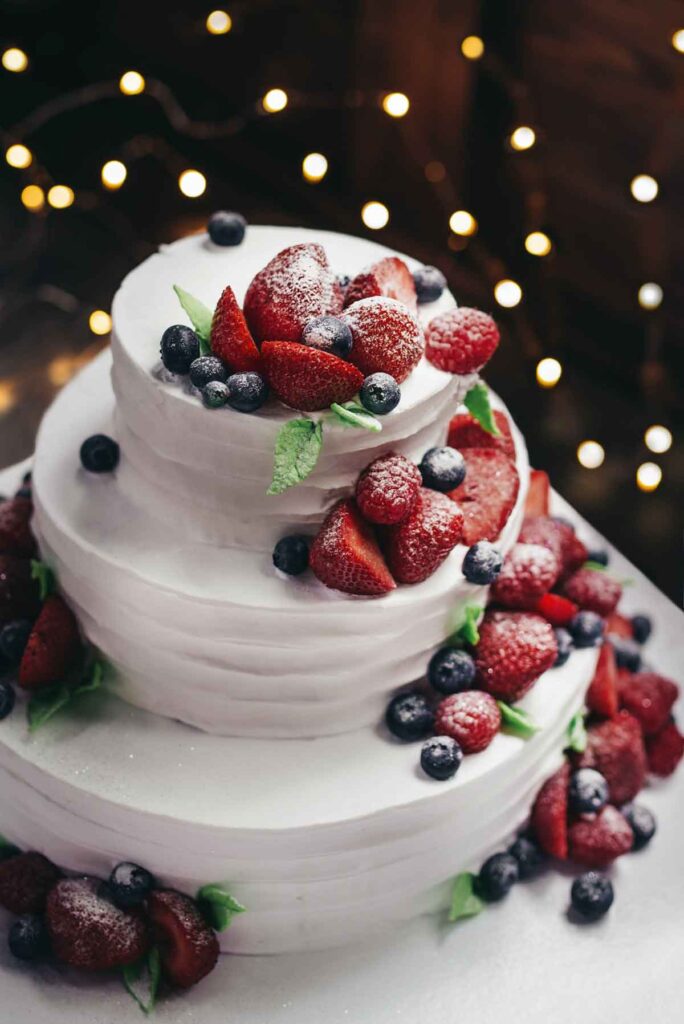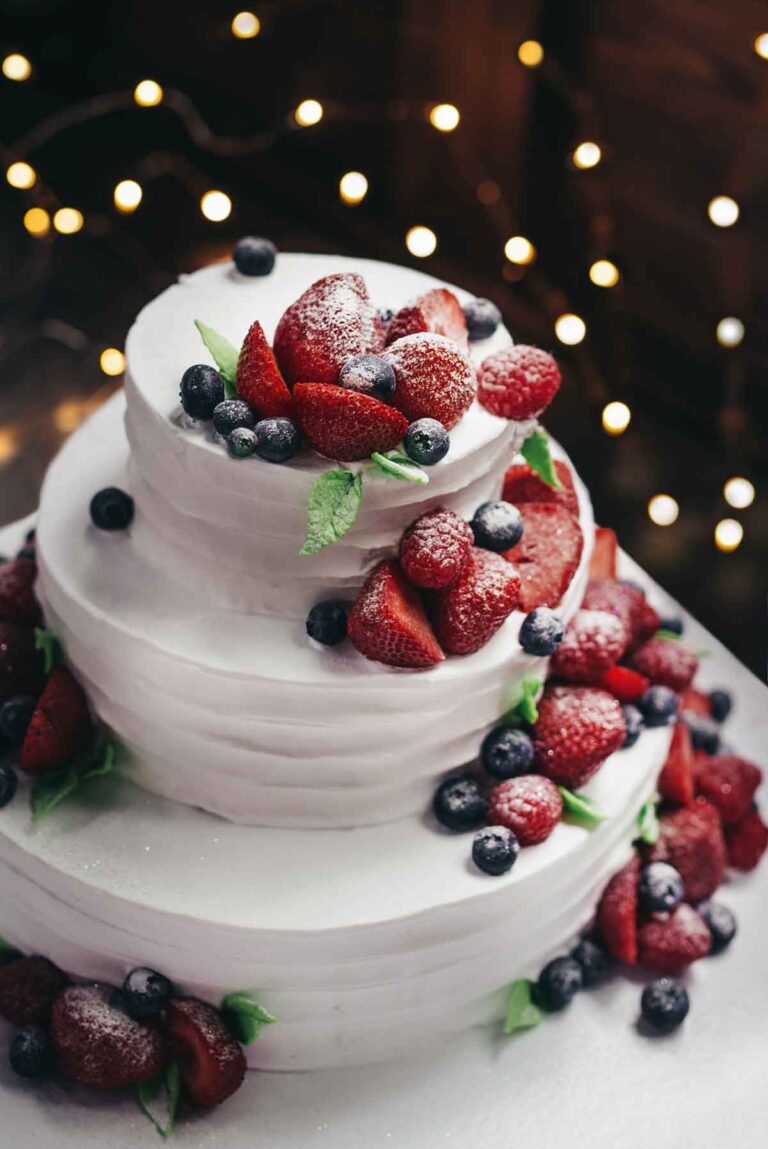 Grad cakes are a common idea for most graduation parties. So why not make it different this time?
A rustic cupcake display can be ideal, especially for your outdoor party.
Displaying the rustic cupcakes can get your guests talking. Not only are they beautiful, but they are also tasty.
You have the choice of setting up the cupcake display on wooden platforms. Such include cut tree trumps or pallet tables.
Also, different types of cupcakes will keep everyone satisfied at the party. Give this a try, and you definitely won't regret it.
Mind Your Space!
There is nothing worse than a crowded grad party where guests are shoulder to shoulder. This can be very uncomfortable for you and your guests as well.
It might be a good idea to use many levels if you have a small outdoor area.
Opening up the party by using varying levels is brilliant. This will create different gathering spots for your guests.
As a result, everyone gets a chance to relax and enjoy peaceful conversations. Also, you will have enough space to host more guests during your outdoor party.
Drink Storage Option
When you choose to have your graduation party outdoors, you need to consider drinks. No outdoor activity is complete without having drinks.
Water, beer, soda, and more are vital, especially for hydration and general partying.
So, you might need a way to store them and keep them cool at your grad venue.
One good way to do this is by using metal bins.
They are great at holding drinks and are shiny, thus elegant. Besides, they can accommodate dozens of drinks and won't give in when you add ice to keep the drinks cold.
Include a Photo Backdrop
A better way to spice up your outdoor graduation party is to add a photo backdrop.
The best thing about photo backdrops is that you can customize them yourself. More so, photo backdrops are cheap and straightforward to set up.
For instance, a couple of balloons and wooden pallets are enough for a perfect backdrop. The ideas behind decorating backdrops are so many.
You may use number balloons to create a backdrop written your graduation year. Sneak in a bucket of photo props to make the photo sessions more enjoyable.
Popcorn, Anyone?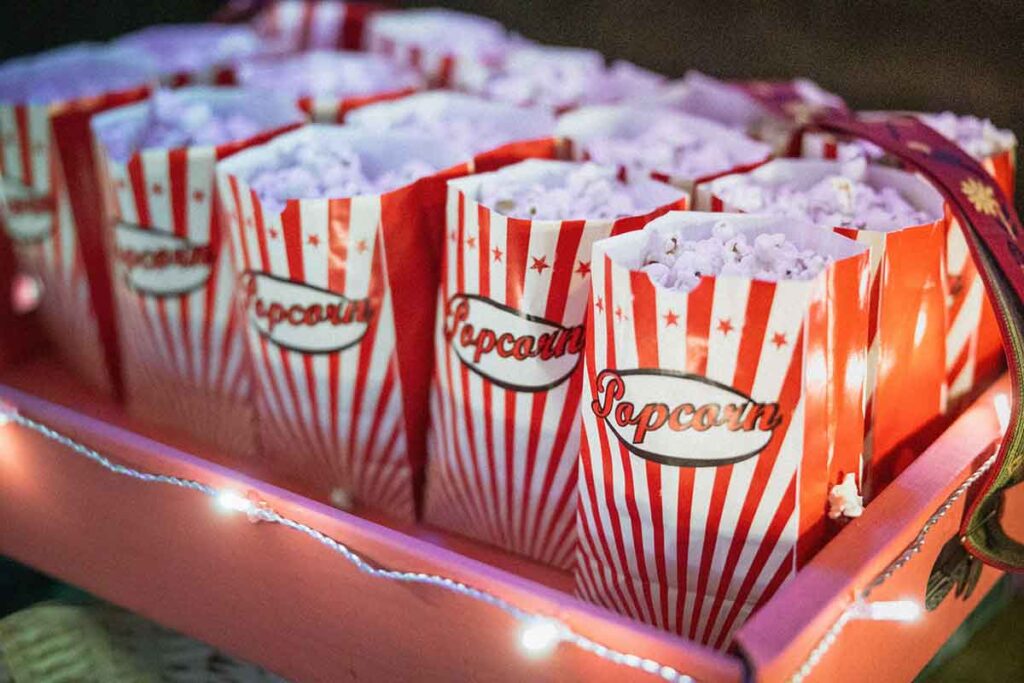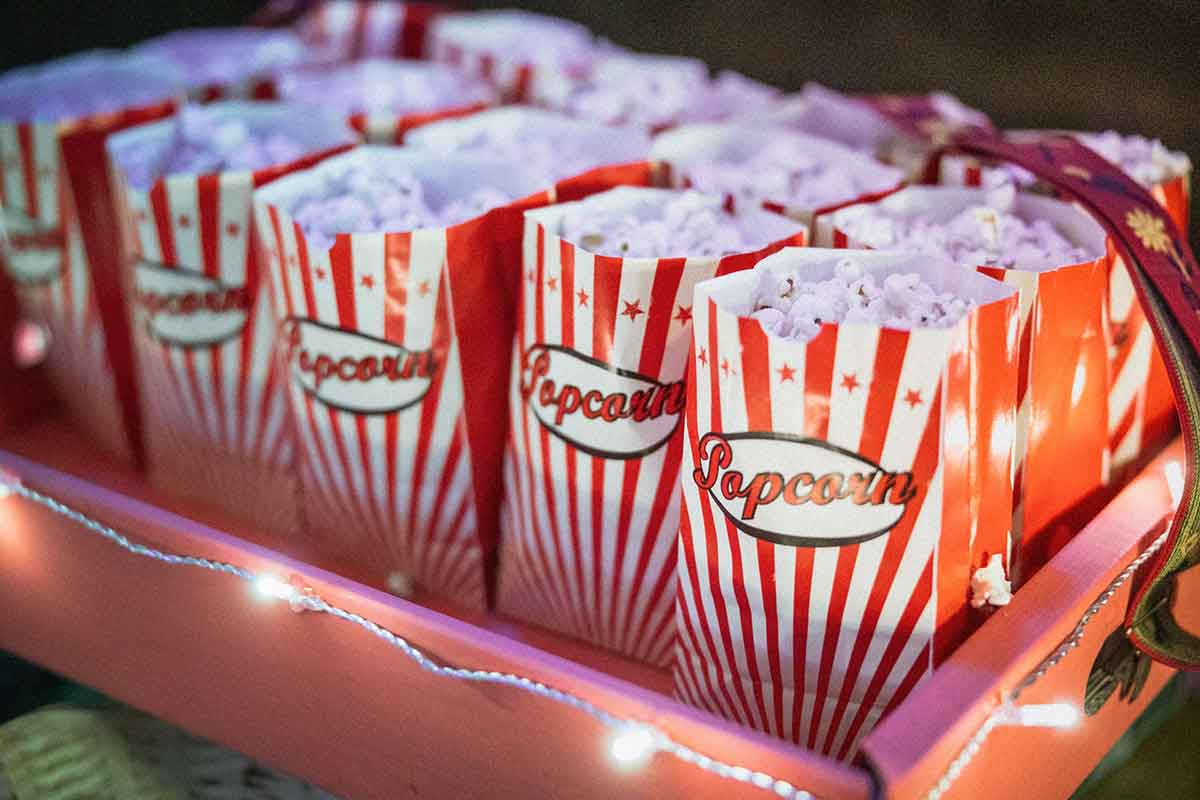 When your guests arrive at your grad party, they may be hitting several others.
So, it may not be necessary to have an entire buffet at your outdoor party if you don't want to. Popcorns are an excellent idea for such situations.
Opt to scale down and have a popcorn and snack bar.
Your family and friends can graze on snacks as they mingle. Additionally, you can spice it up by having different kinds of popcorn.
These include a kettle, butter, and standard popcorn, among many others. These, accompanied by drinks, will keep your graduation party going.
Include a Photo Display
Photos are a great way to keep memories. Throughout your life, you have captured unforgettable moments through photos.
So why not have photo displays at your outdoor graduation party?
Photo displays are a great way of showcasing some of your great moments. From childhood to adulthood, pictures can recreate your life moments.
The idea is creative as it keeps guests occupied while they dine and mingle.
Additionally, it is a great décor. It may also go with elegant lighting and other decoration styles.
Don't Forget the Bug Spray and Sunscreen
There are many outdoor venues where you can take your graduation party. One fascinating one is the campsite with plenty of trees.
But they might come with bugs.
It is courteous to bring along bug sprays and sunscreen for your guests for such a graduation party. Keeping your guest comfortable during your outdoor event should be a priority.
Also, you wouldn't know the kind of bugs that lurk out there. Some might pose a threat to your health. So stay a step ahead with these sprays.
Yard and Welcome Sign Ideas
Welcome signs and yard signs are a must-have for your outdoor graduation party. They come in handy in announcing your big event to your family and friends.
Also, they are essential for guiding your guests during the party.
Chalkboards, photo signs, garage door signs, and many more could work great.
Also, vibrant décor ideas such as balloons and lighting make your signs visible and aesthetic. With these in place, you wouldn't worry about your friends getting confused at the party.
In Summary
And there you have it.! Above are the best ideas for your outdoor graduation party.
These ideas guarantee a fun and memorable grad party in your backyard or other outdoor spots.
Remember, these ideas are customizable, and all it takes is a willing soul. So now, go out and enjoy your outdoor grad party!