Picnics are a fun idea to reinvent the way you eat a meal.
But, sometimes it can be difficult to figure out what to bring on your picnic.
Dessert is one of the foods that can be finicky when it comes to heat and traveling.
But that doesn't mean you have to leave all sugary sweets behind!
You just need to be mindful about what is in the dessert you're bringing.
Some of the best desserts that travel well include cookies, cakes, and pies as they don't have ingredients that need refrigeration after you bake them.
These fall into the category of non-perishable baked goods.
Let's look at some delicious variations of these options that you can pack on your next picnic!
Picnic Desserts That Don't Need Refrigeration
Dessert is the most important part of a picnic!
Nothing is better than a little sweet treat after your meal.
Here are some non-refrigerated dessert options that could be great for your next picnic.
Keep in mind that none of these desserts need refrigeration because you're baking all dairy and egg products in the oven.
1. Chocolate Chip Cookies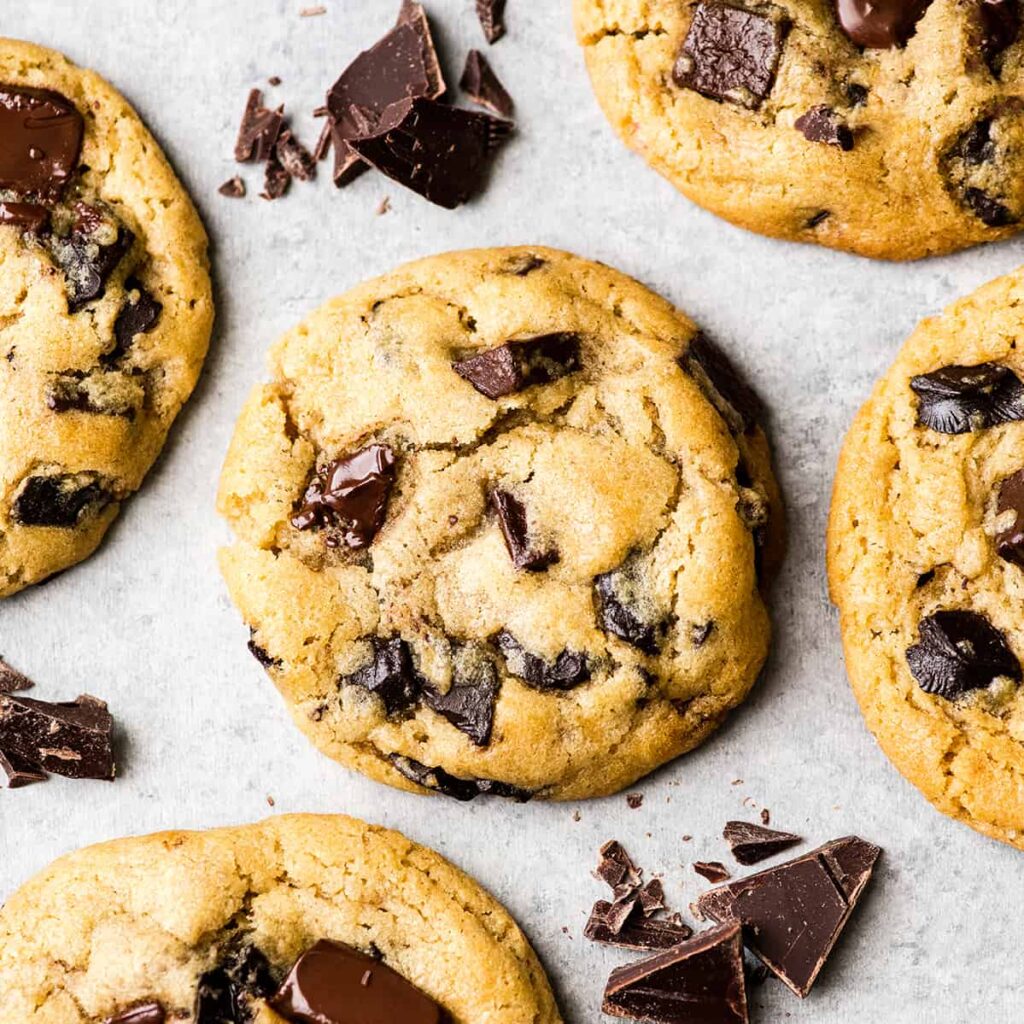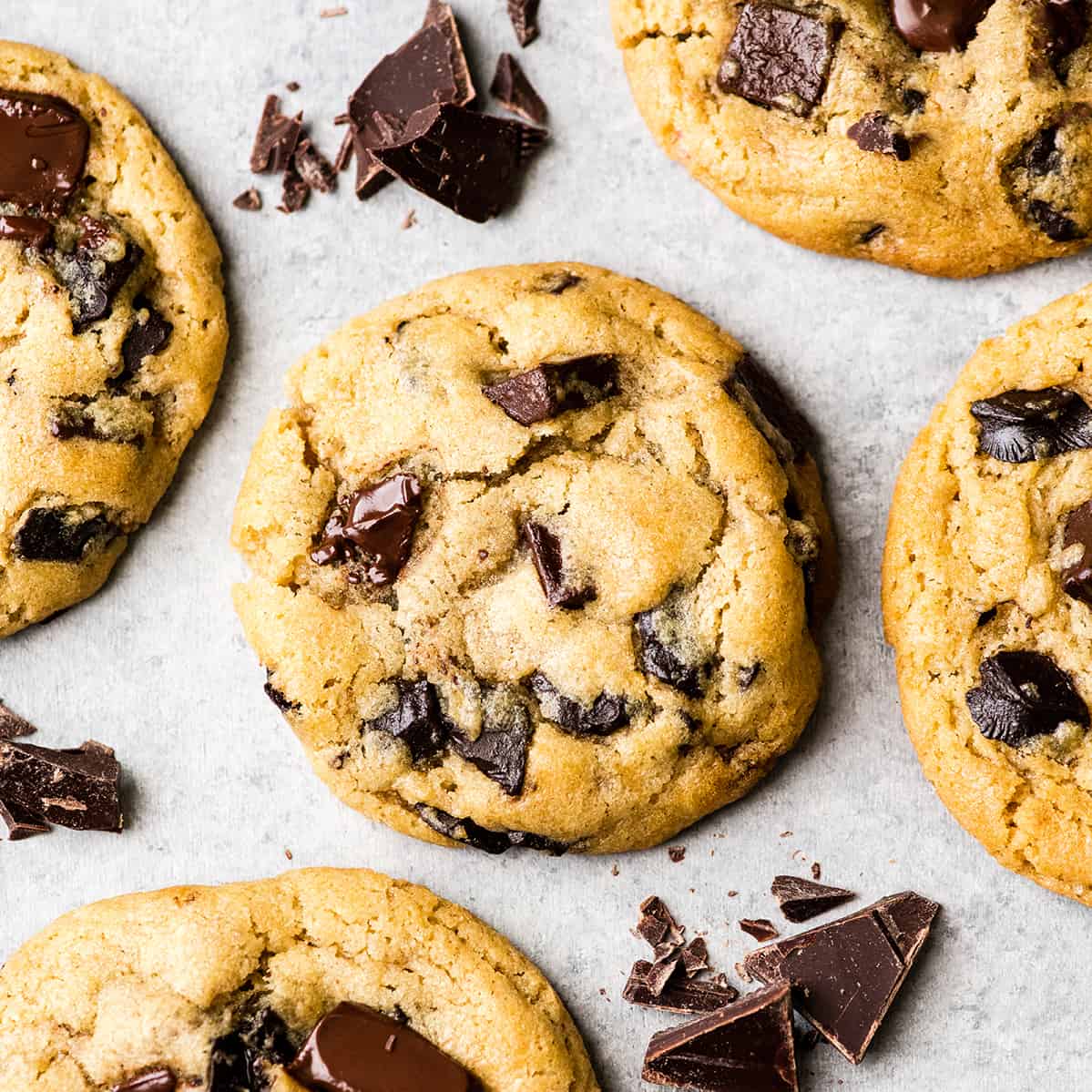 Chocolate chip cookies are a favorite dessert among adults and children alike. 
Believe it or not, chocolate chip cookies originated in Massachusetts in the 1930s by accident! Ruth Wakefield, co-owner of the Toll House Inn, decided to add a chopped-up chocolate bar to a batch of butter drop cookies one day (source). 
From there, the chocolate chip cookie was born!
Chocolate chip cookie ingredients include:
A cookie base of flour, sugar, brown sugar, salt, butter, eggs, vanilla extract, and baking soda
Chocolate chips
2. Sugar Cookies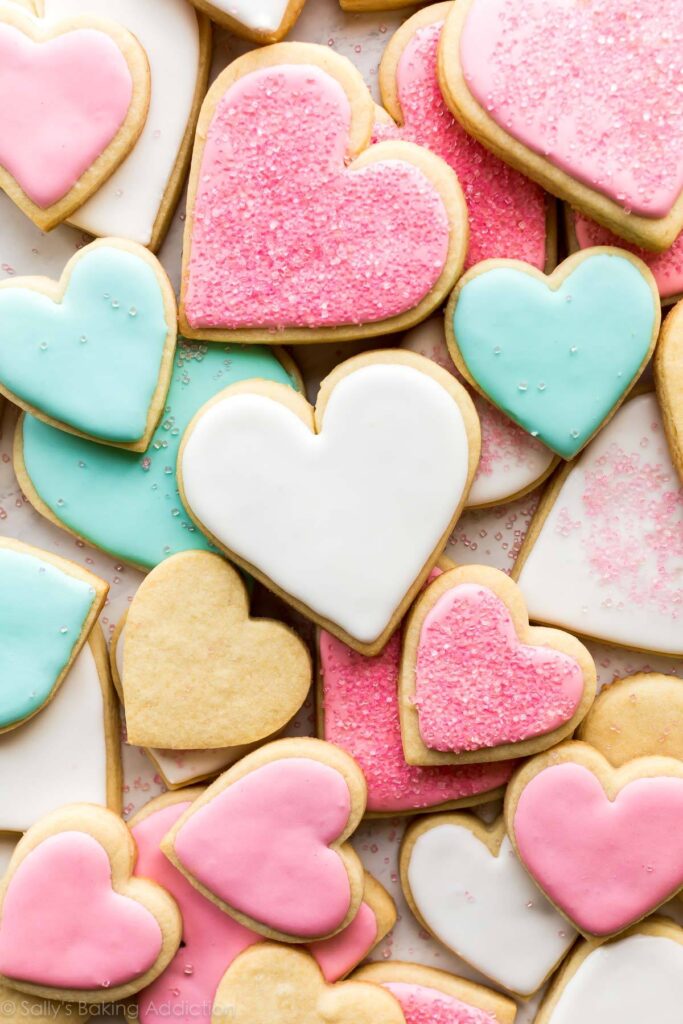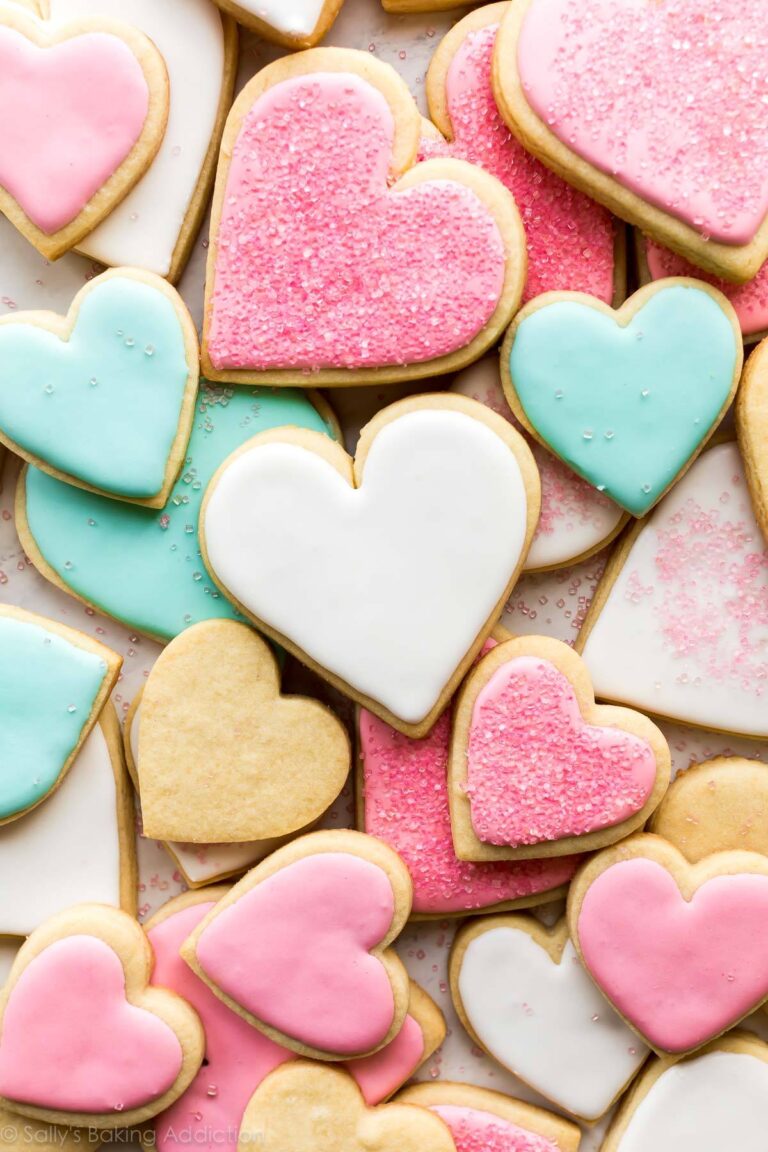 Sugar cookies are another popular cookie and are much older than chocolate chip cookies. 
The tasty sugar cookie that we know and love today came from at least a couple hundred years ago.
You can bring plain sugar cookies on your picnic, or you can get a little fancy and make cut-out sugar cookies to decorate with royal icing.
Either way, this sweet treat is a great addition to any picnic!
Sugar cookie ingredients include:
Flour, sugar, salt, butter, baking soda, baking powder, eggs, and vanilla extract
If you're looking to decorate them, you'll need powdered sugar, meringue powder, and water to make royal icing
3. Peanut Butter Cookies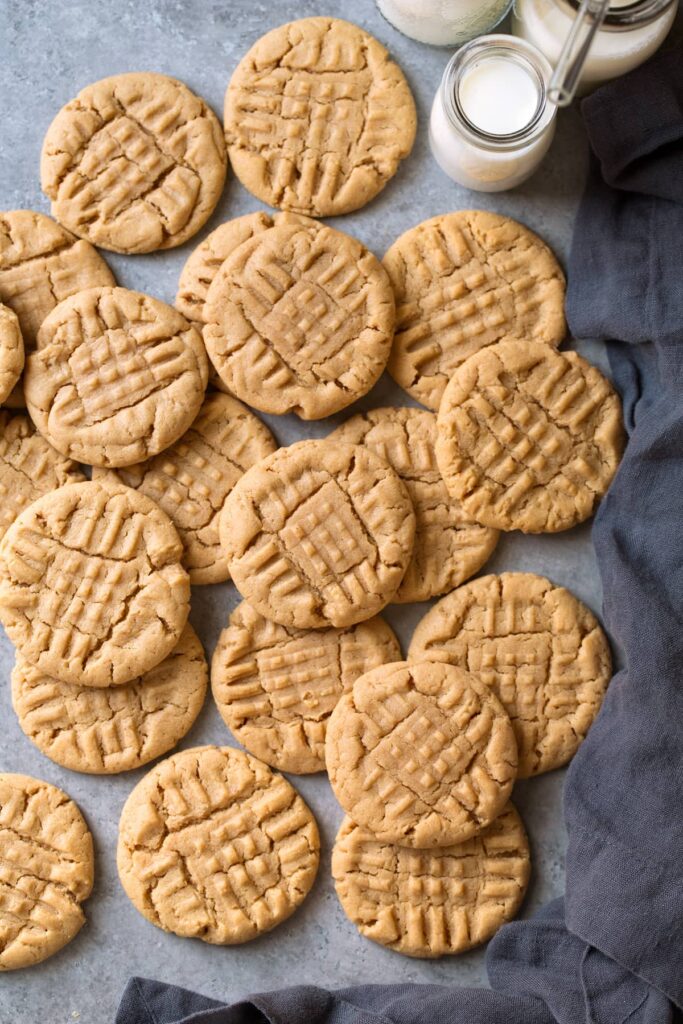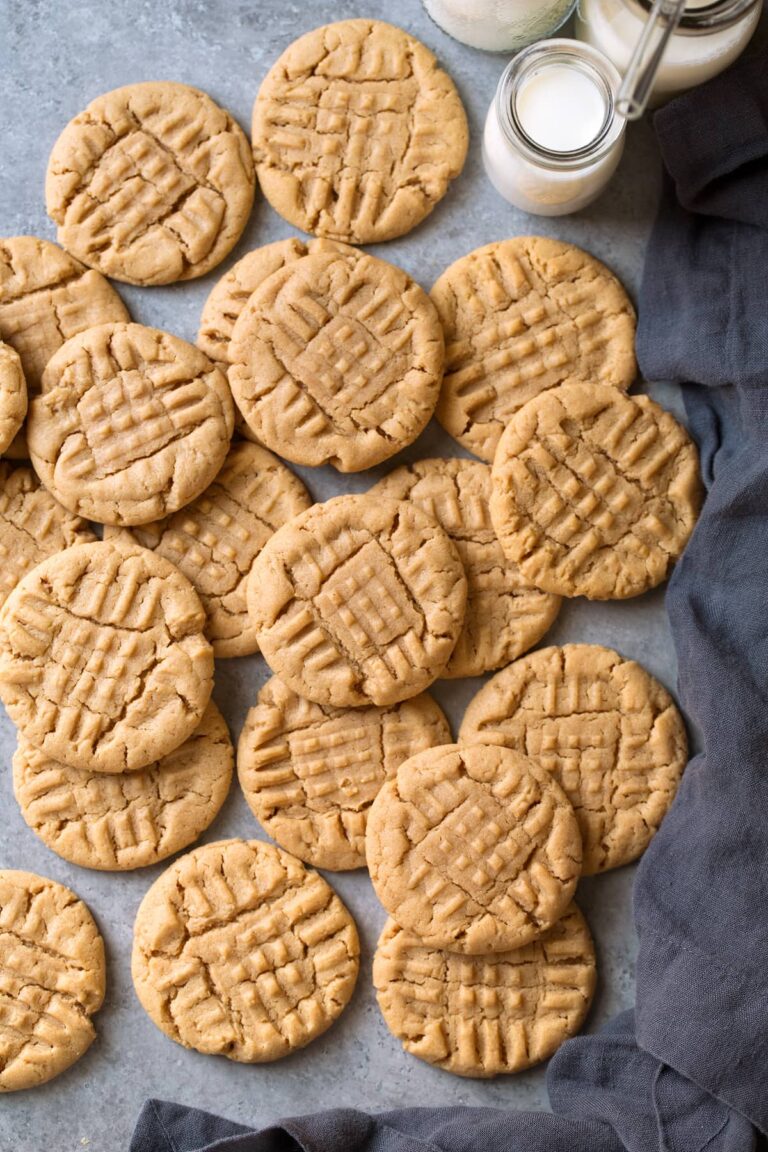 Peanut butter cookies originated in the 1910s to promote peanut crops (source). 
But, its popularity grew, and it is one of the most popular cookies today.
The soft chewiness accompanied by the peanut butter is the perfect combination.
Peanut butter cookie ingredients include:
A cookie base of flour, sugar, brown sugar, salt, butter, eggs, baking soda, and baking powder
Peanut butter
4. Snickerdoodle Cookies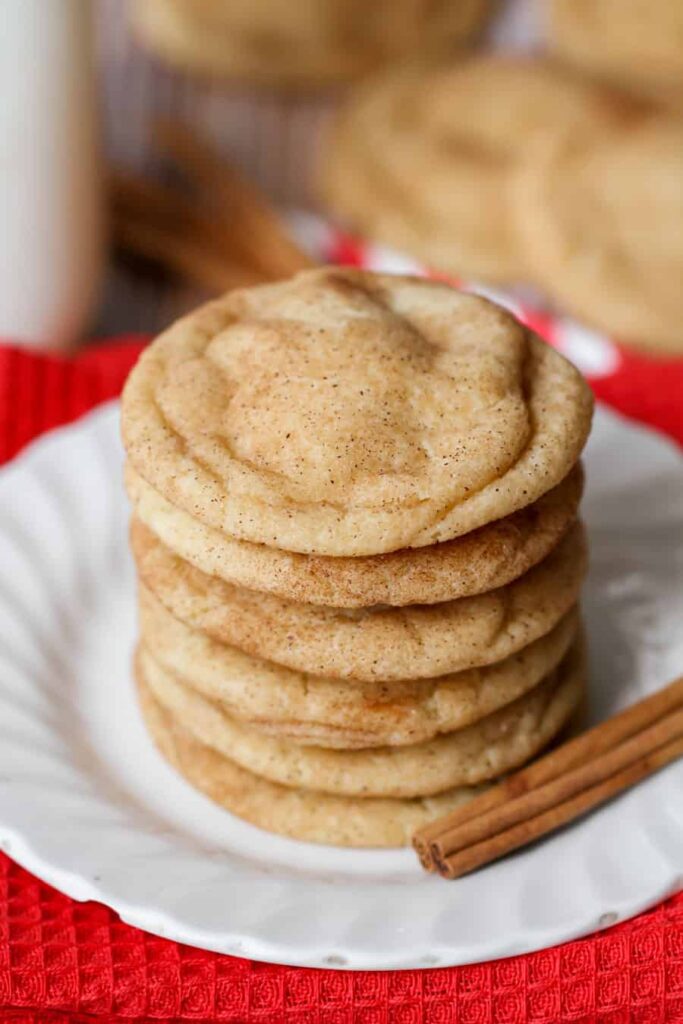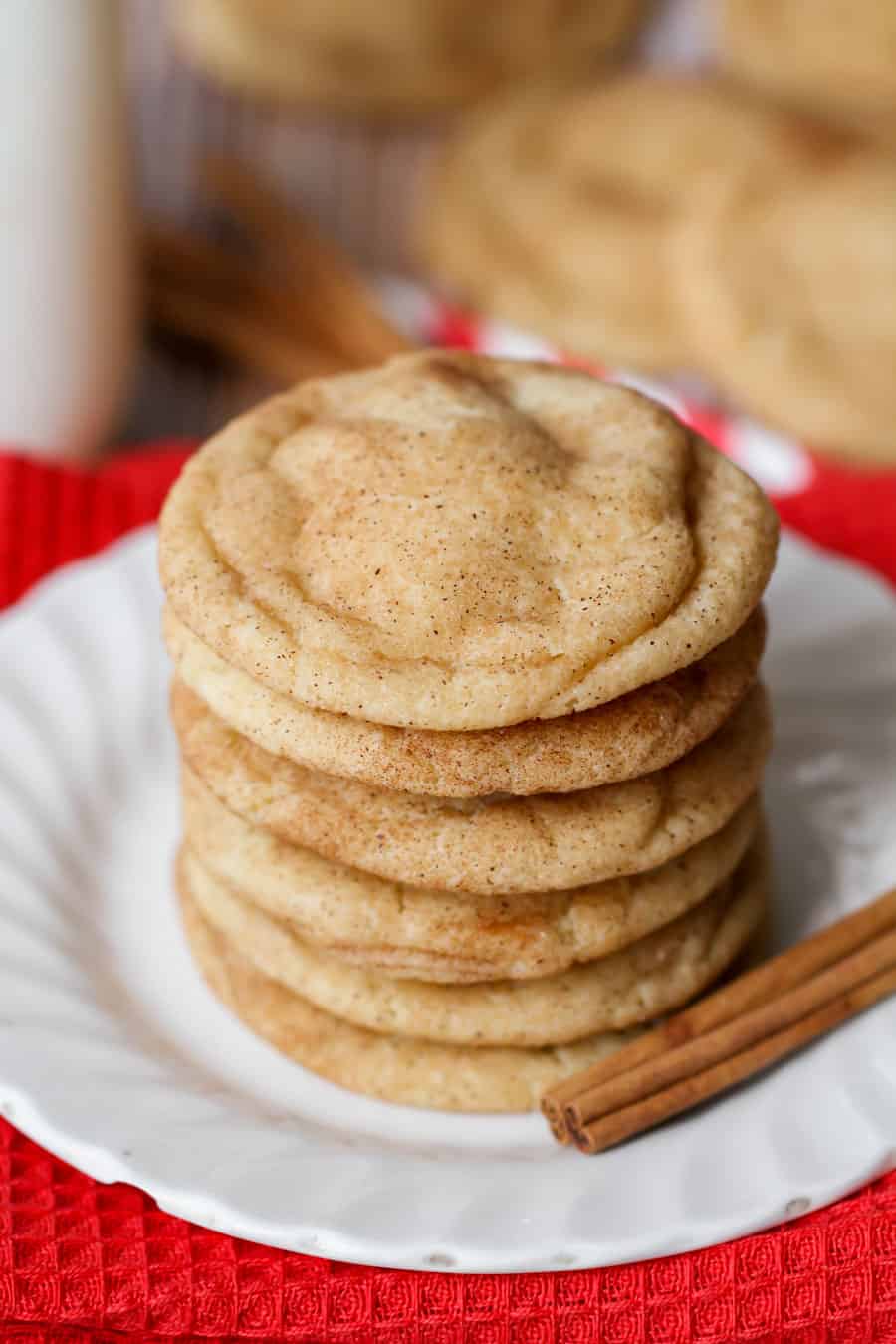 Snickerdoodles are tasty cookies that are very similar to sugar cookies. 
However, their tastes differ greatly due to the snickerdoodle's addition of cream of tartar and a cinnamon-sugar coating.
When baked correctly, the cookies should have a nice crunchy outside with a chewy inside.
And don't forget the cinnamon sugar!
Snickerdoodle ingredients include:
A cookie base of flour, sugar, butter, baking soda, eggs, vanilla extract, and cinnamon
Cream of tartar
Cinnamon and sugar for coating
5. Biscotti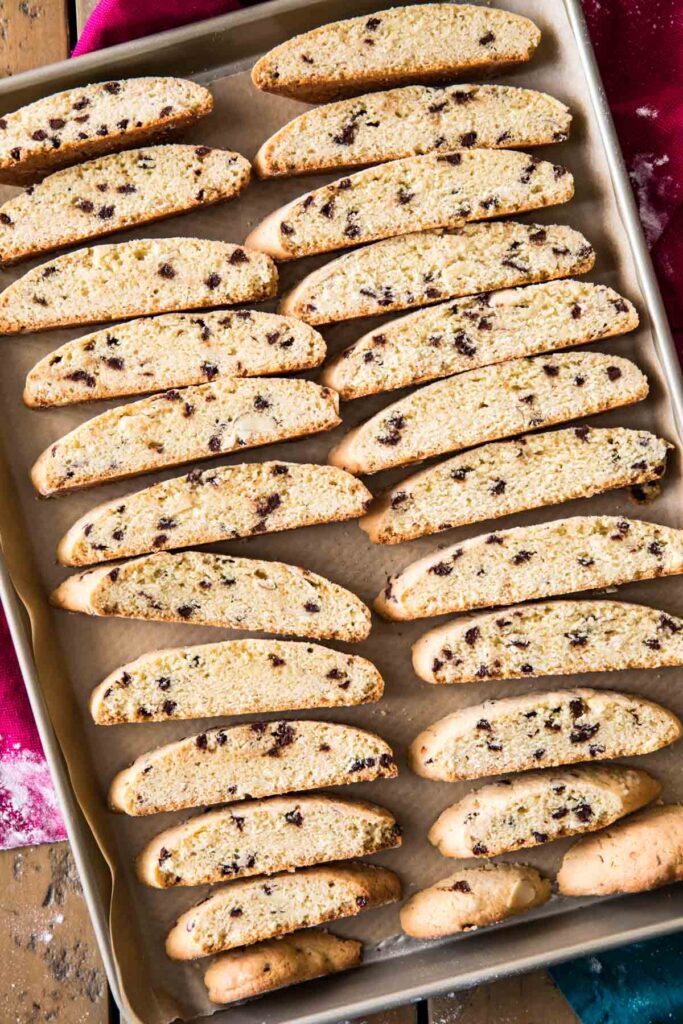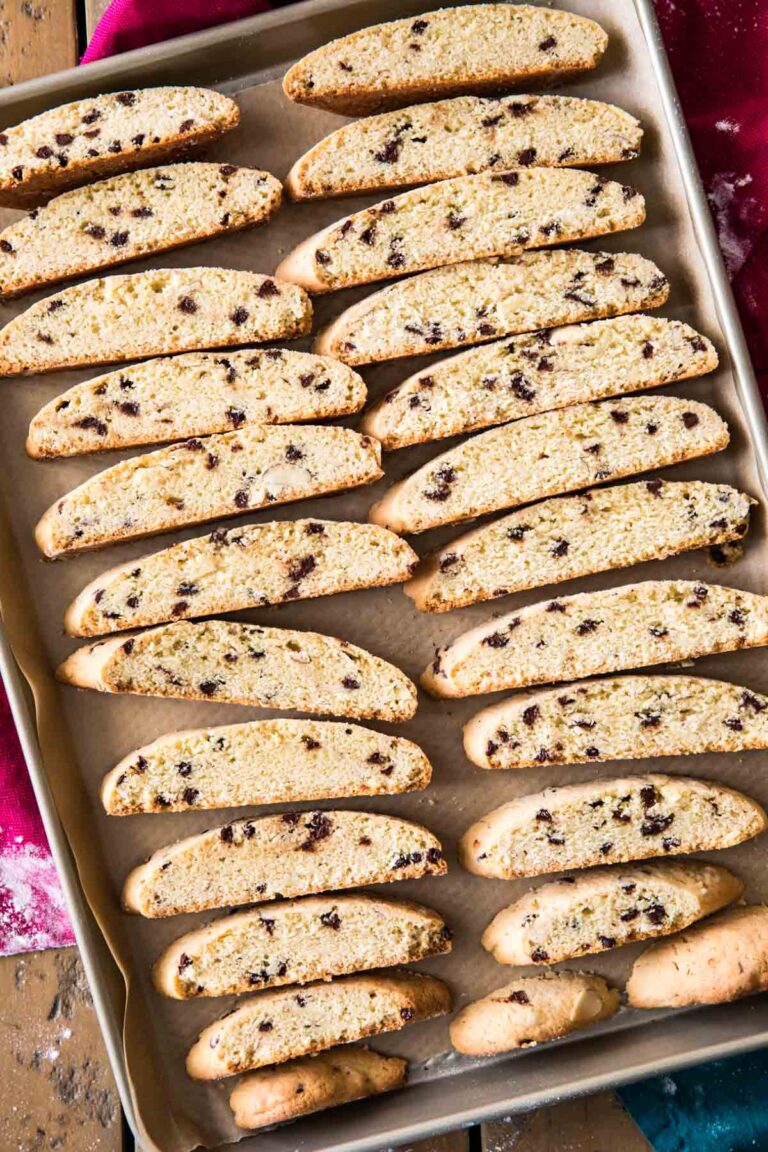 Biscotti are an Italian creation that spread across the world, making them a popular crunchy dessert, typically enjoyed with coffee. 
Biscotti are similar to cookies concerning ingredients, but their baking process is different.
Biscotti are double-baked to make them nice and crunchy.
Biscotti ingredients include:
A cookie base of flour, sugar, salt, butter, eggs, vanilla extract, and baking powder
Extras like chocolate chips, almonds, pistachios, dried fruit, etc.
6. Seven-Layer Bars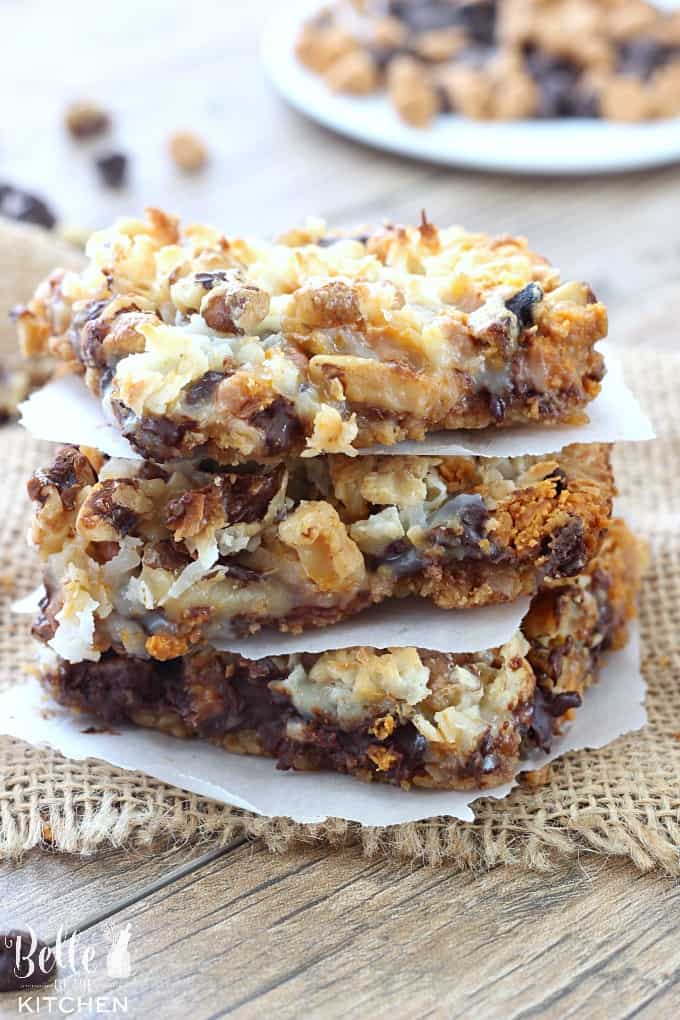 Seven-layer bars, or Hello Dolly bars, are crowd-pleasers that got their name from the musical "Hello, Dolly!" 
People alternate between that name and the seven-layer bar due to its seven ingredients.
Seven-layer bar ingredients include:
A crust of crushed graham crackers and butter
Chocolate chips
Butterscotch chips
Chopped walnuts
Sweetened condensed milk
Shredded coconut
Let them cool after you bake them.
Stack them between parchment paper pieces in a container to make carrying and serving easier.
7. Rice Krispies Treats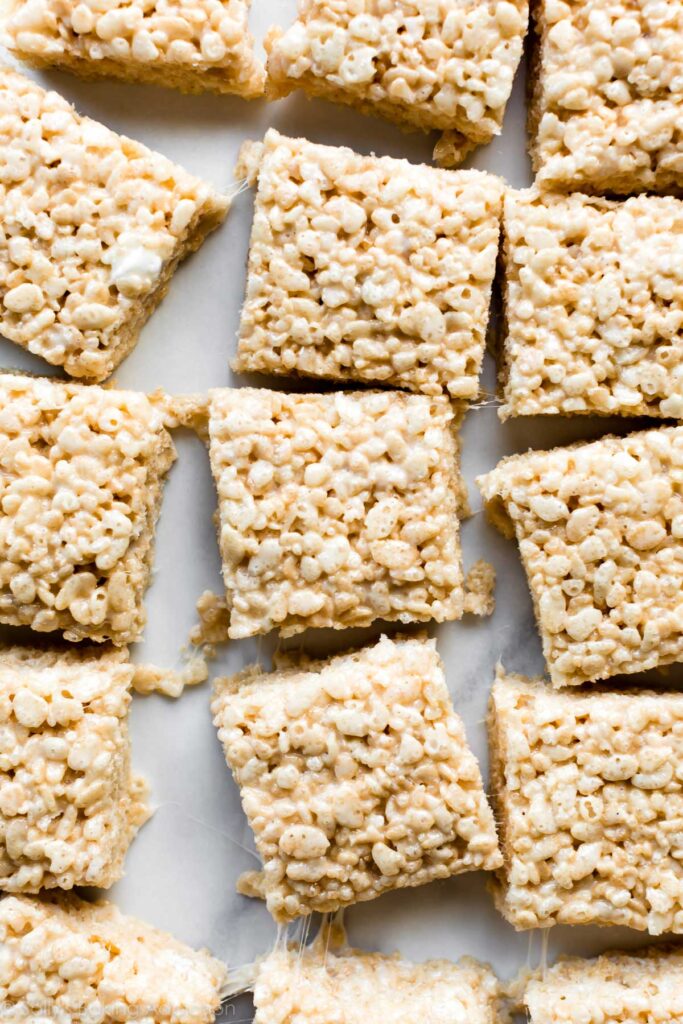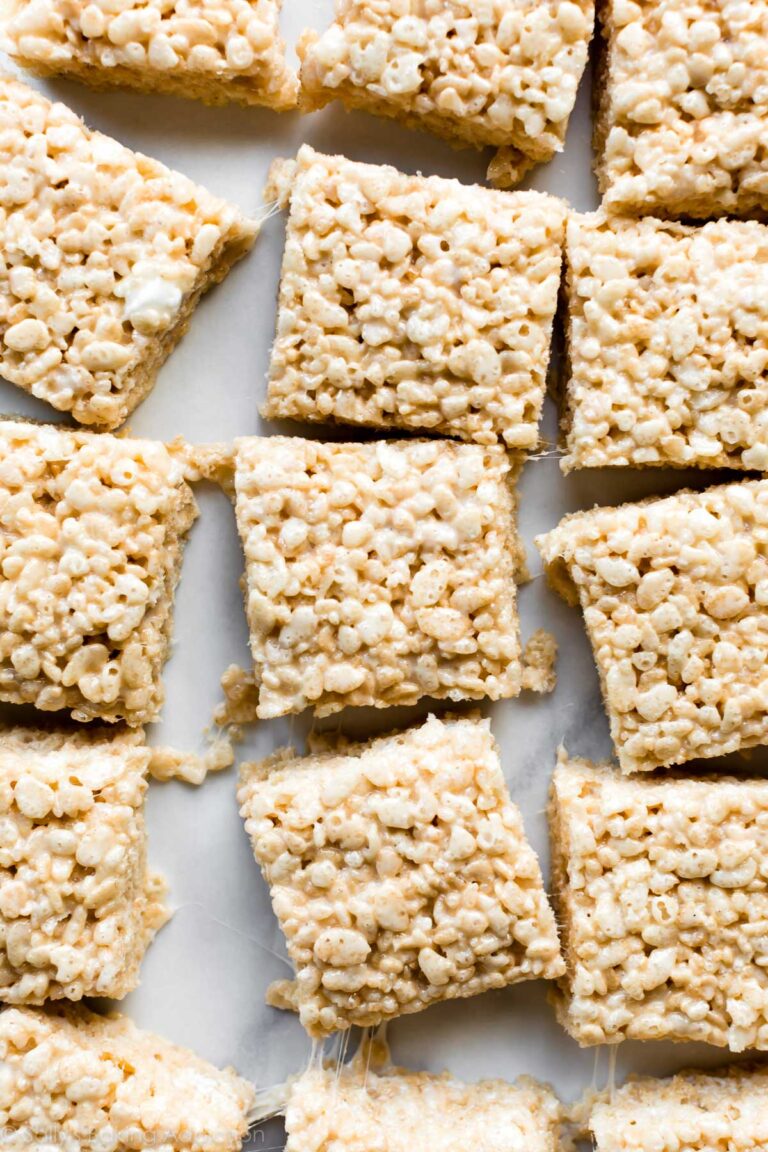 Rice Krispies treats originated in 1939 through a woman named Mildred Ghrist Day and her co-worker (source). 
This was only a few years after Rice Krispies cereal started hitting shelves.
They are one of the easiest desserts to make, most people love them, and you only need a few ingredients!
The hard part is waiting for them to set.
Rice Krispies treat ingredients include:
Rice Krispies cereal
Marshmallows
Butter
After the treats start to set and harden a little, pack them with parchment paper in an air-tight container to prevent sticking.
8. Brownies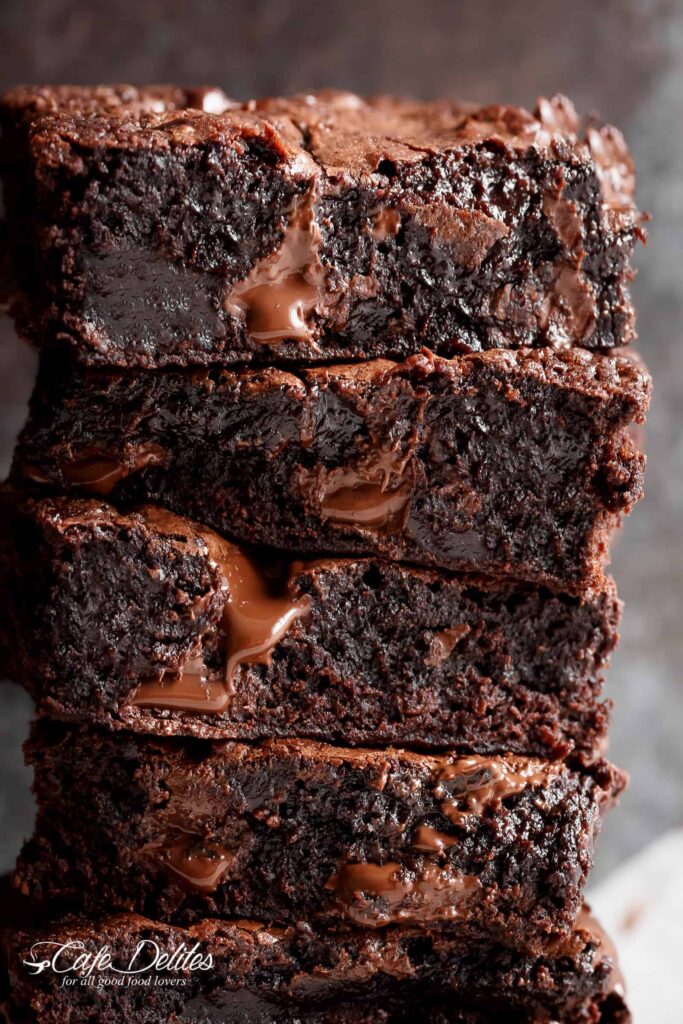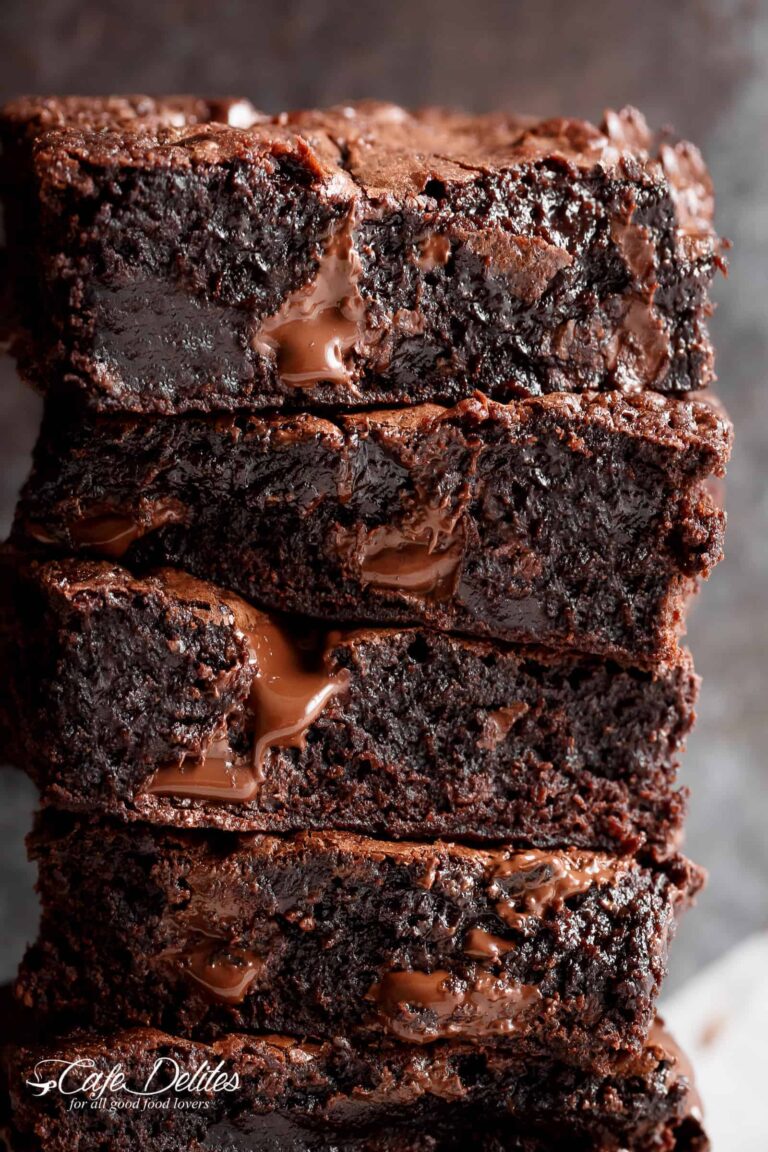 These chocolatey, fudgy squares first appeared in 1893, created by the Palmer House Hotel in Chicago (source). 
They're relatively easy to make and are like a bite of heaven if you're a chocolate-lover. These gooey desserts are easily shareable, making them great for a picnic.
Brownie ingredients include:
A base of flour, sugar, butter, baking powder, salt, eggs, and vanilla extract
Cocoa powder
Chocolate chips if you want them extra chocolatey
9. Blondies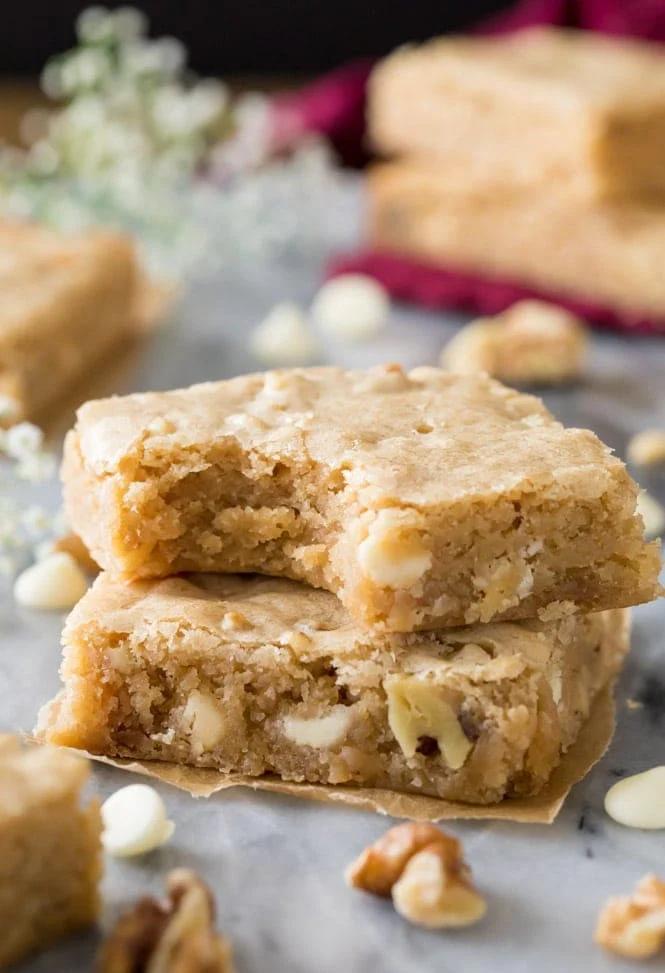 Blondies are similar to brownies, but they don't include cocoa powder. 
So, if you're not too fond of chocolate, blondies might be a better choice for you.
They have a molasses/brown sugar taste to them but generally have the same texture as a brownie.
Blondie ingredients include:
A base of flour, sugar, brown sugar, salt, butter, eggs, baking soda, and baking powder
Butterscotch chips (optional)
Walnuts (optional)
10. Pound Cake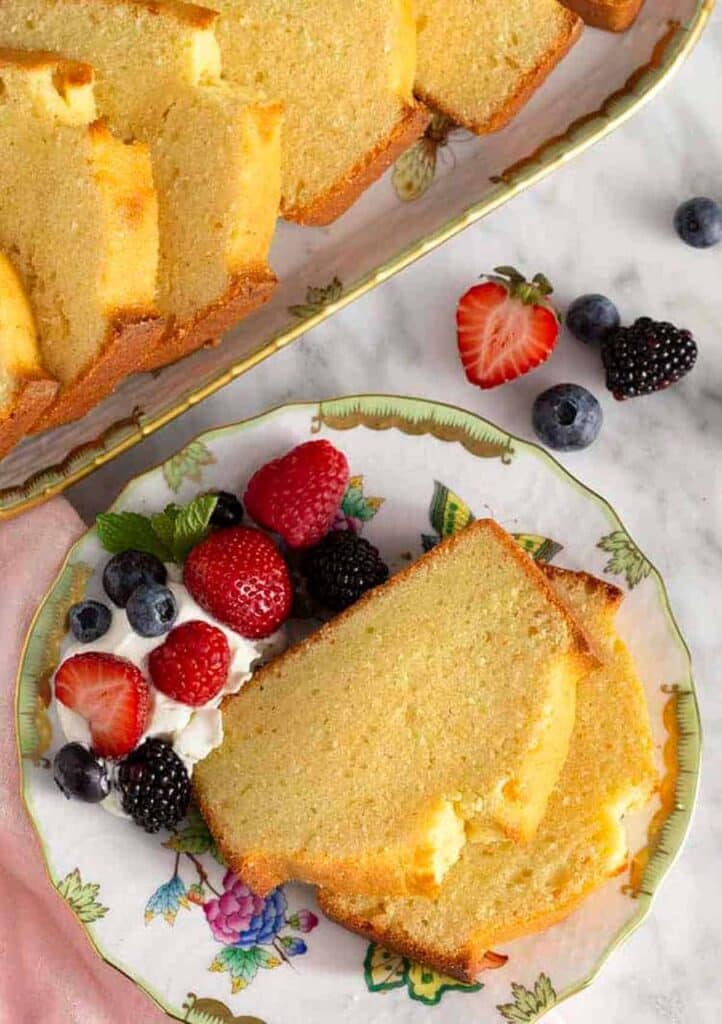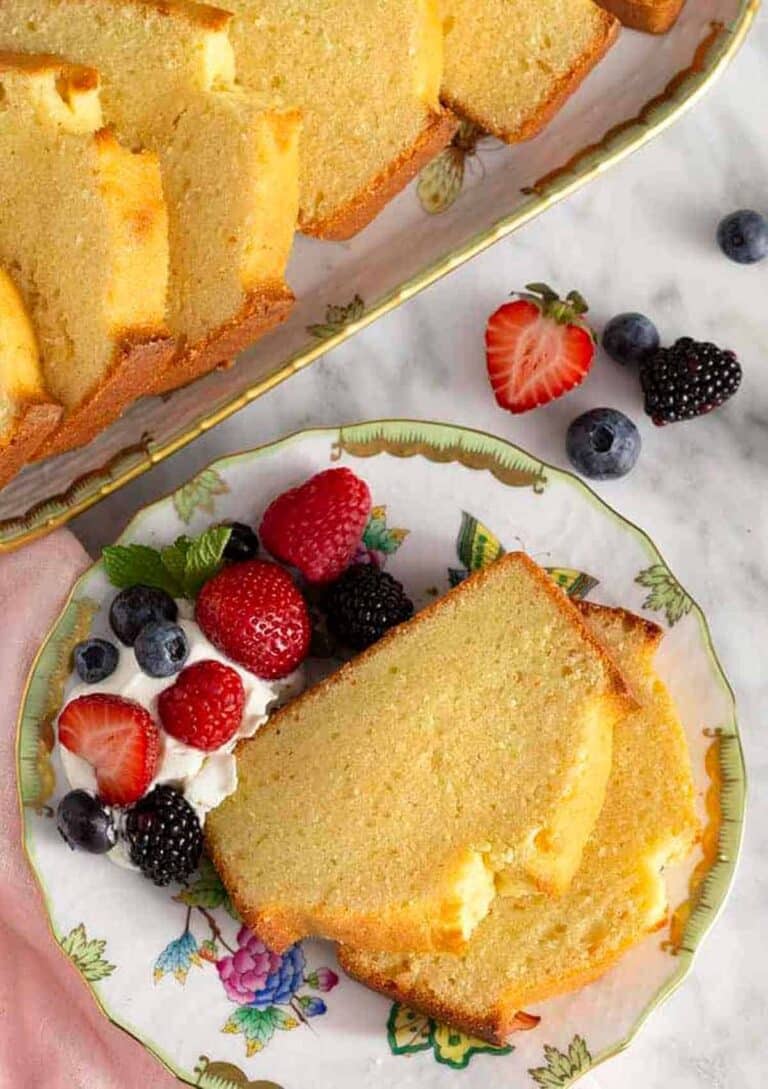 The original pound cake recipe originates from Europe around the 1700s (source). 
It gets this name because the original recipe used a pound of flour, sugar, butter, and eggs.
Flavors range from plain vanilla, chocolate, lemon, blueberry, spiced, and many more.
Pound cake ingredients include:
A base of flour, sugar, salt, butter, milk, eggs, and vanilla extract
Additional ingredients such as cocoa powder, lemon zest, nuts, etc., depending on the flavor profile you're going for
Cakes and bread are easier to transport if you slice them before packing.
11. Angel Food Cake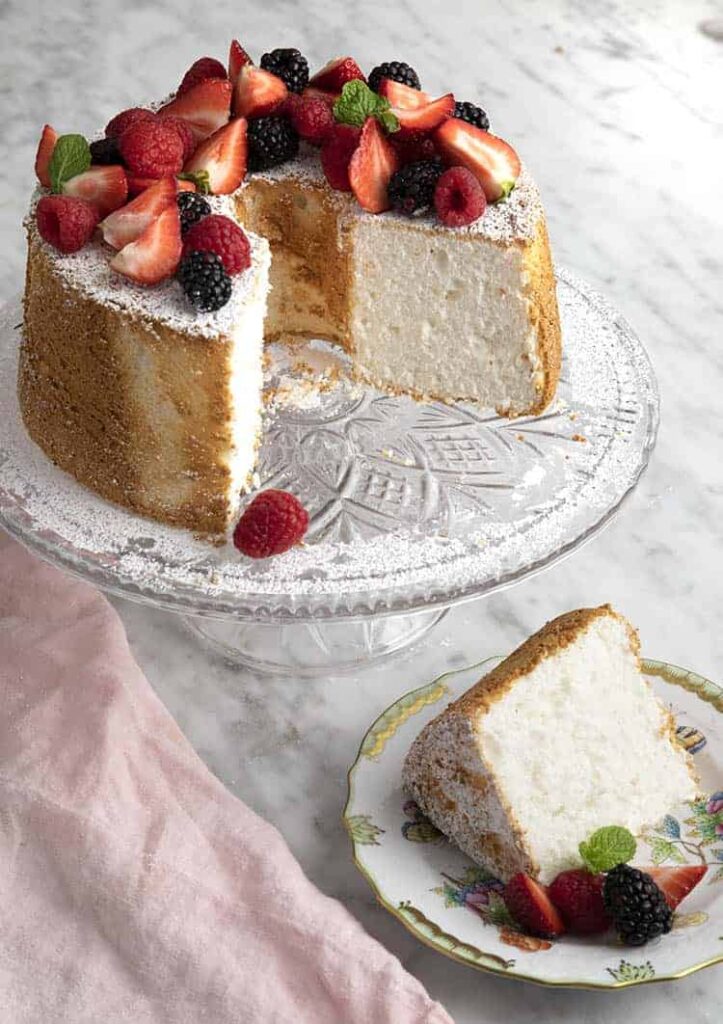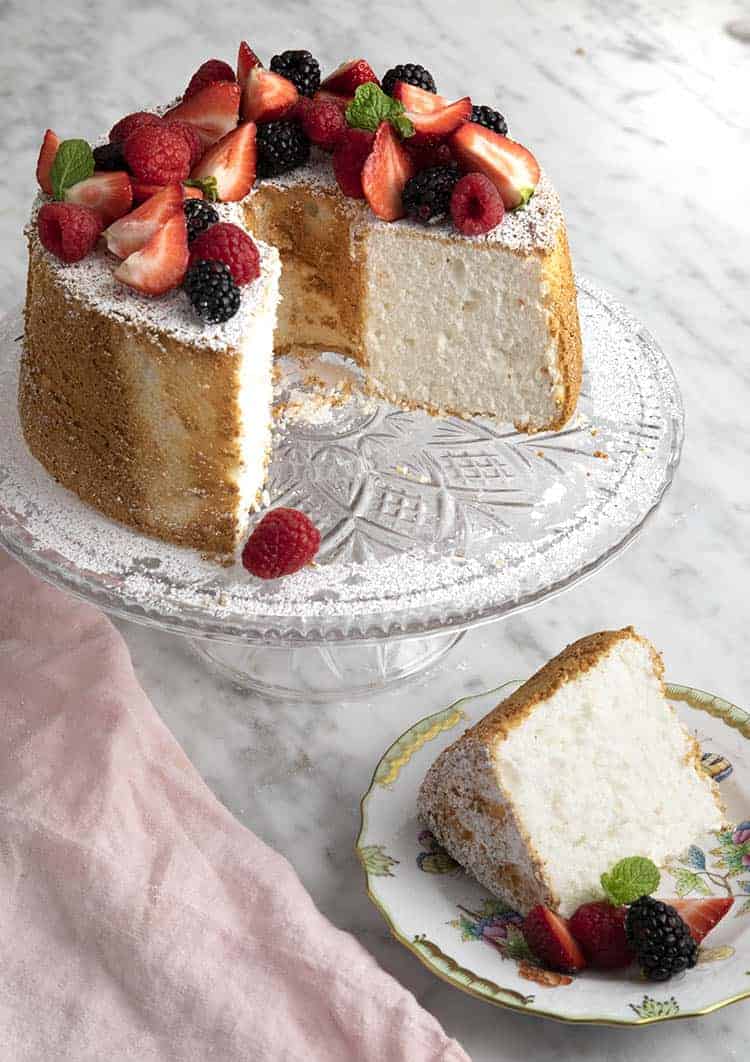 Angel food cake is a very light and airy cake that's been around for a while. 
It's a soft sponge cake made with egg whites rather than whole eggs and has an overall low-fat content. This is why the cake feels light as air!
Angel food cake ingredients include:
Flour, sugar, salt, egg whites, water, and cream of tartar
Orange extract or another extract of your choosing
12. Coffee Cake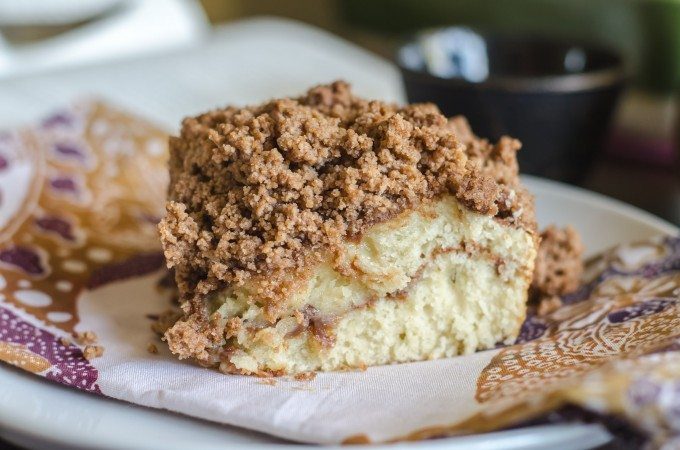 This might be hard to believe, but most coffee cake recipes don't include coffee as an ingredient. 
Early recipes included coffee, but we still kept the name because most people enjoy this cake with their coffee.
This dessert is a sponge cake with a cinnamon layer and streusel topping.
Coffee cake ingredients include:
A cake base of flour, sugar, salt, butter, eggs, milk, baking powder, and vanilla extract
A cinnamon filling with flour, butter, brown sugar, and cinnamon
A streusel topping of flour, butter, brown sugar, and cinnamon
13. Cupcakes With Non-Dairy Frosting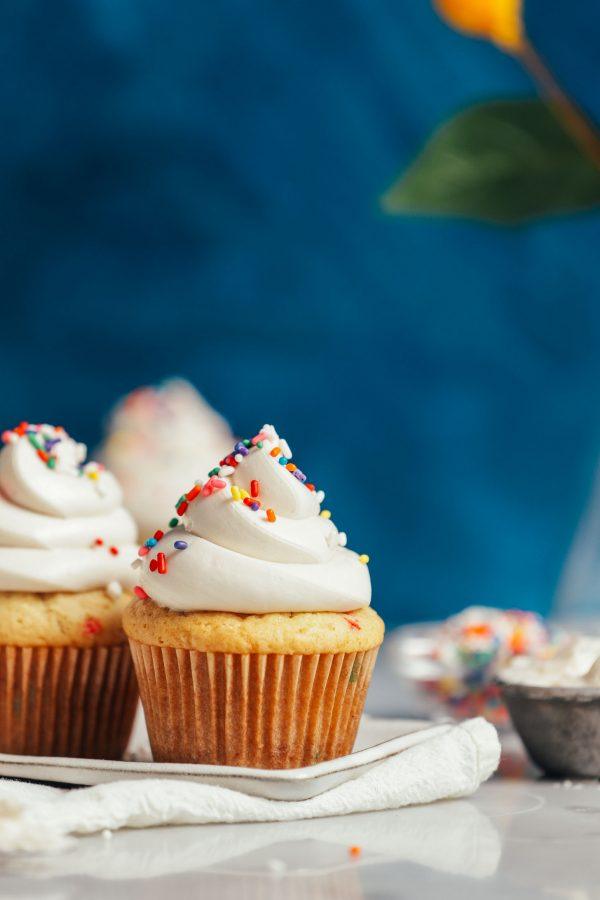 Cupcakes are much easier to take to a picnic rather than a whole cake. 
You can easily customize them with a variety of flavor options, with chocolate and vanilla being the most popular.
A typical vanilla cupcake includes the following ingredients:
Flour, sugar, salt, butter, eggs, milk, baking powder, and vanilla extract
A non-dairy frosting has shortening, powdered sugar, water, and vanilla extract
14. Blueberry Muffins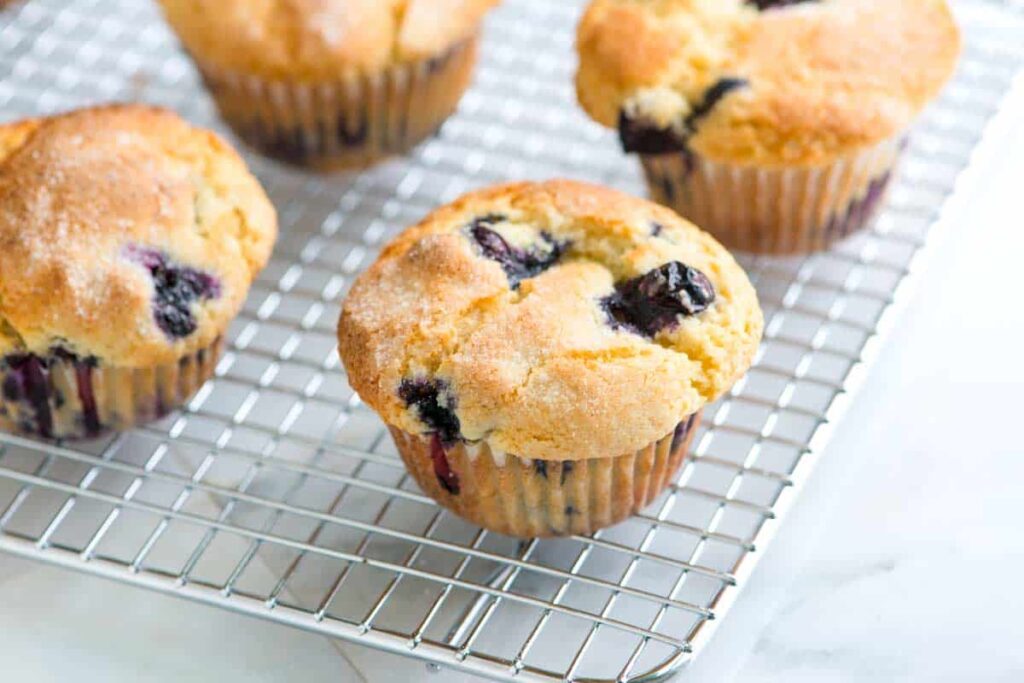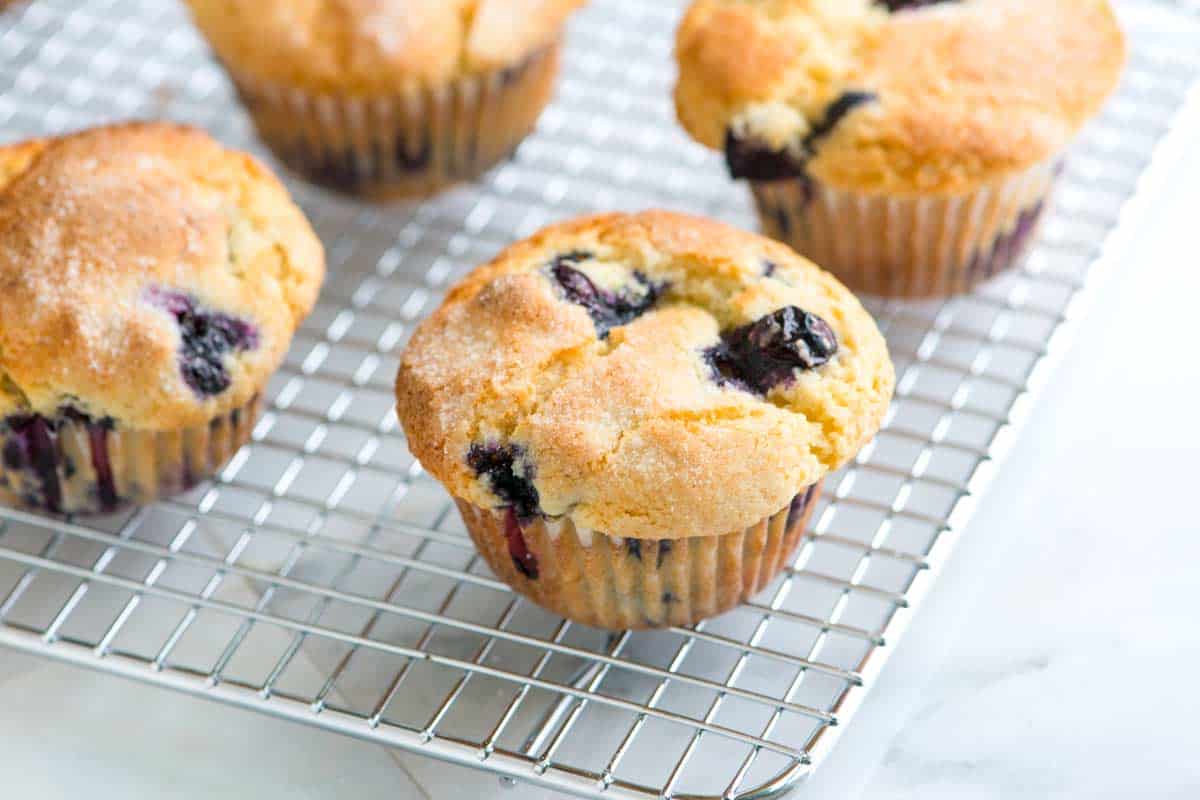 Blueberry muffins are slightly fruity sweet that tends to be almost a little refreshing after a meal. 
These dense, moist muffins burst with flavor with the addition of fresh blueberries, although you can use frozen ones too. They're perfect for any time of day!
Blueberry muffin ingredients include:
A muffin base of flour, sugar, salt, butter, eggs, milk, vegetable oil, baking powder, and vanilla extract
Blueberries
15. Banana Bread
Banana bread recipes started showing up in the 1930s around the Great Depression (source).
The idea came from not wanting to waste food such as overripe bananas since many people couldn't afford to waste anything at this time.
This delightful bread was a little modified since the first recipe, but it continues to be a favorite among people all over the world.
Banana bread ingredients include:
Flour, brown sugar, salt, butter, eggs, baking soda, and mashed overripe bananas
Nuts (optional)
Chocolate chips (optional)
16. Apple Hand Pies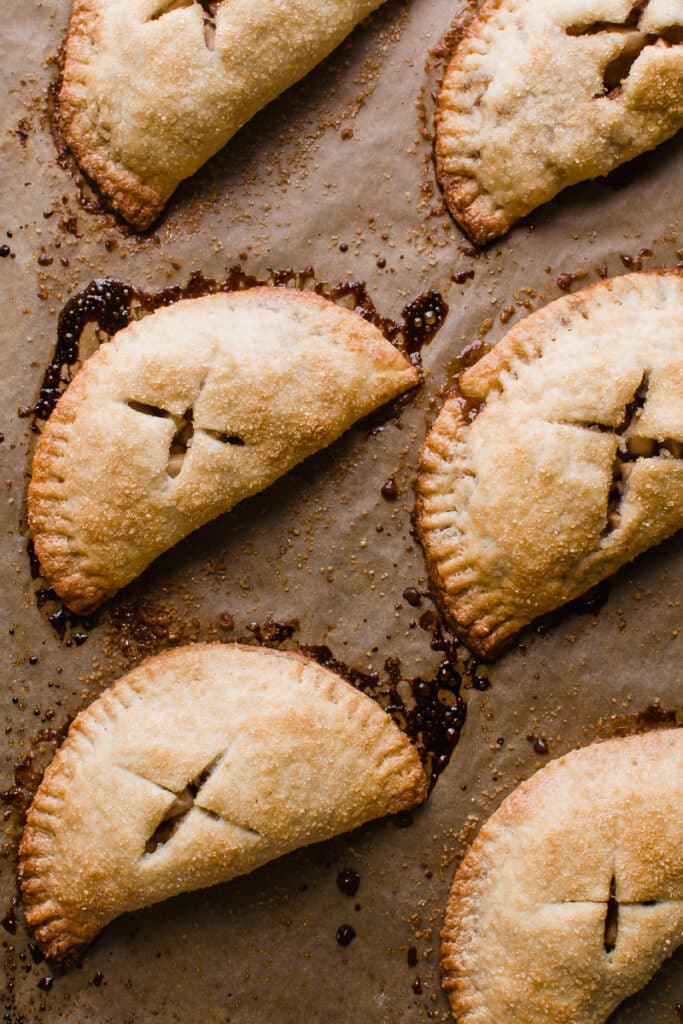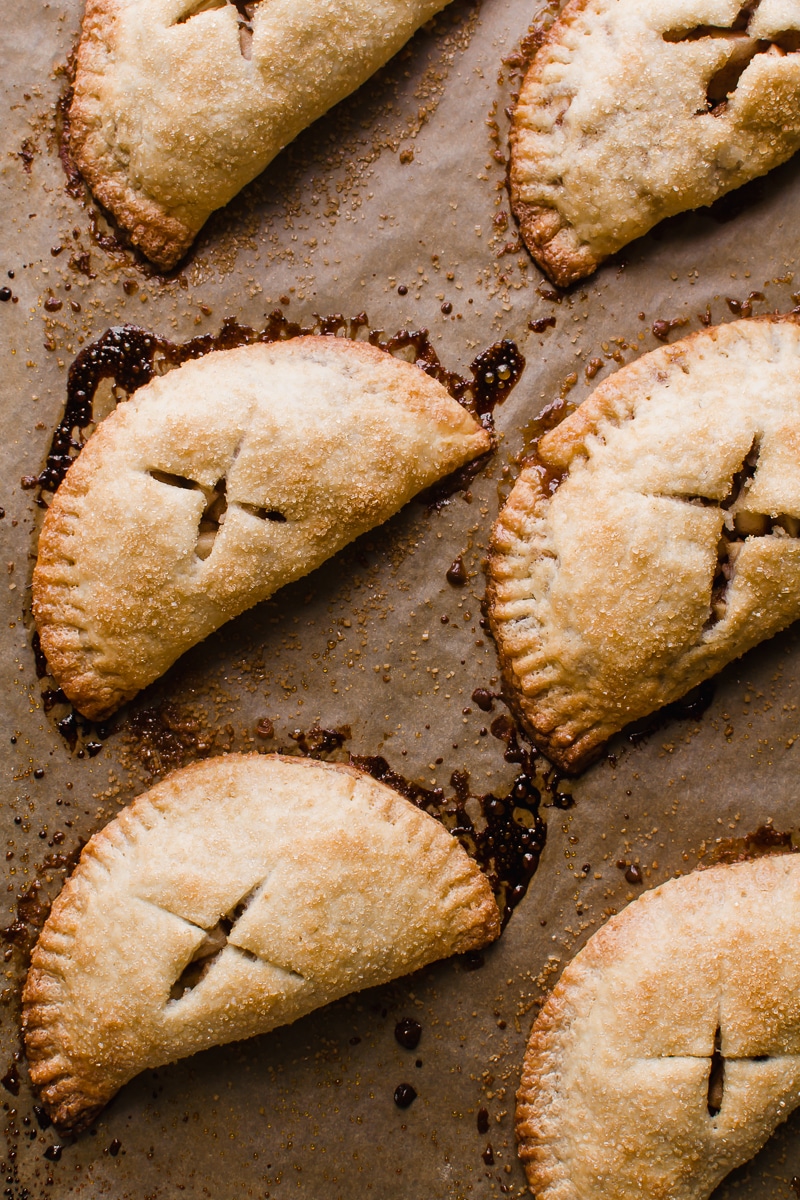 Bringing an entire apple pie to a picnic might be a little burdensome, but bringing hand pies is much easier. 
Apple hand pies are fun, little, individually-sized desserts that are easy to transport.
A beautiful golden, flaky crust with an apple and cinnamon filling would be a great end to your meal!
Apple hand pie ingredients include:
A crust with flour, salt, butter, and water
An apple filling of apples, sugar, butter, cinnamon, nutmeg, and allspice
Egg wash with eggs and milk
17. Berry Cobbler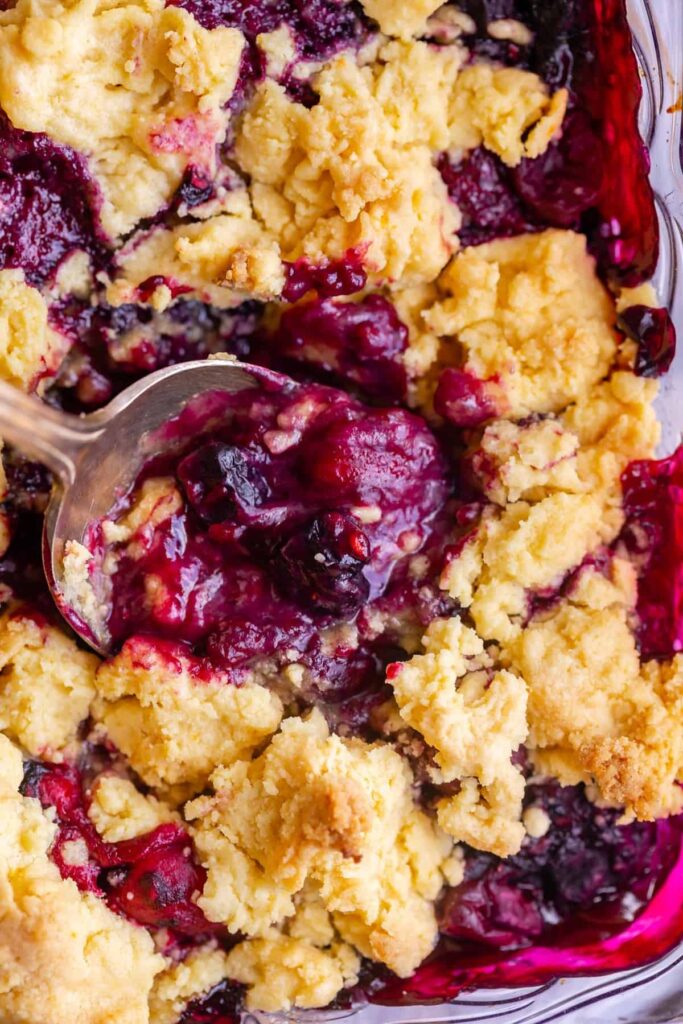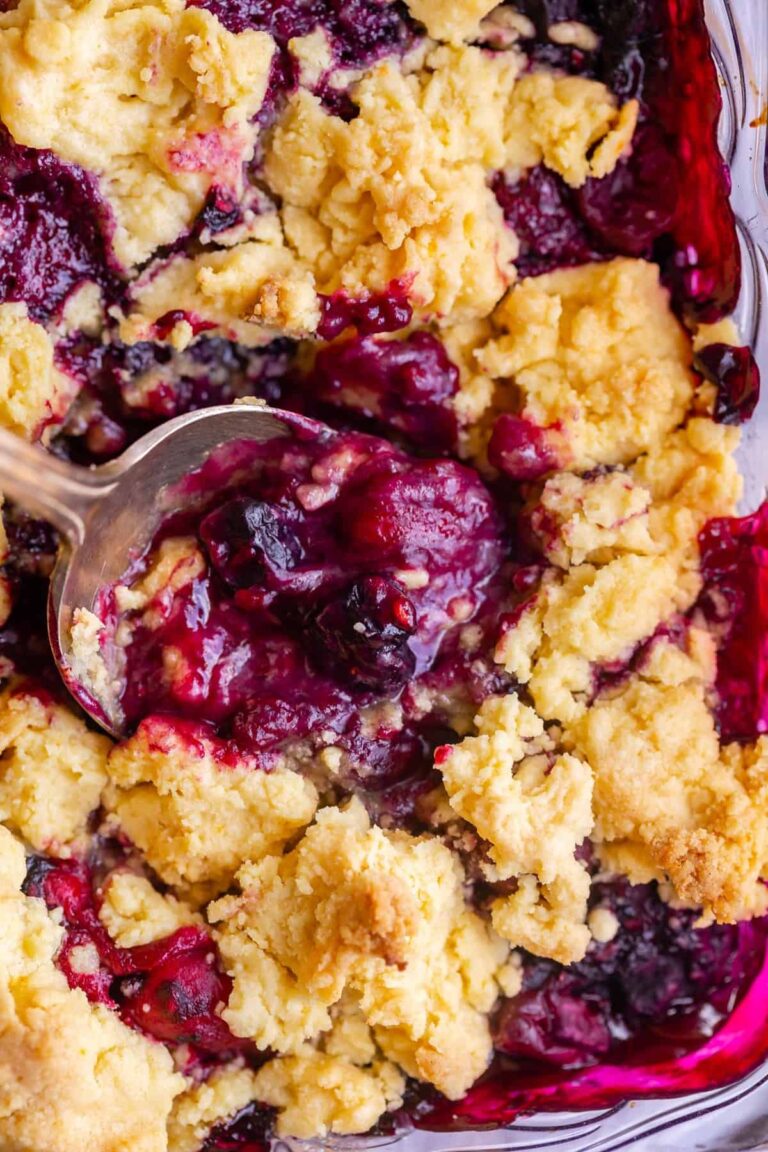 Berry cobblers are similar to pies, except the crust is only on the top. 
You tend to get much more fruit filling compared to crust due to this. But, the taste is divine with the sweet berries and crunchy, buttery topping.
To make transport easier, you may want to bake these cobblers in small ramekins. This will also allow for individual servings.
Berry cobbler ingredients include:
A crumbly crust consisting of flour, brown sugar, salt, baking powder, butter, and vanilla extract
A berry filling made of mixed berries and a sprinkle of lemon juice
What Are Non-Perishable Desserts?
Non-perishable desserts are usually baked goods or other desserts that have no cream or custard fillings and frostings.
In return, these desserts don't need refrigeration.
You can consider any desserts that don't require refrigeration as non-perishable desserts.
Just keep in mind that food does eventually go bad.
Non-perishable doesn't mean it will stay good forever.
It just means the food can be out at room temperature for days to weeks. After that, the food might become stale or develop mold.
What Desserts Do Well in the Heat?
Desserts that do well in the heat usually consist of baked goods such as cookies, pies, and cakes that don't have meltable ingredients, cream and custard fillings, or cream and custard frostings.
For example, carrot cake with cream cheese frosting wouldn't do well in the heat at all.
The frosting would melt and go bad, as cream cheese needs refrigeration.
Any dessert that has the possibility of melting or going bad due to heat isn't a good idea to bring on your picnic, especially in the summer.
What Are Good Freezing Desserts?
Cakes, cookies, and pies all freeze nicely if you're looking to extend their shelf life.
You'll need to pack them in air-tight containers to keep them from getting freezer burn, and they should last a few months in the freezer.
When you want to eat them, all you need to do is defrost them.
Perishable desserts such as cheesecakes and desserts with fresh cream and fruit freeze well too.
Just don't bring the perishable desserts with you to your picnic.
Conclusion
There are plenty of desserts to choose from if you're looking for non-refrigerated sweets to bring to your picnic.
Choosing the right one depends on what you and your guests are in the mood for.
Whichever decision you make, always pack your desserts in containers so they don't get squished and stay fresh!