Cake pops speak volumes to your intended audience, whether it's an anniversary, birthday, or a corporate event.
One exciting aspect is that you can customize them to suit any party's theme. For instance, heart-shaped sweets are ideal for anniversary cake pops.
On the other hand, if used professionally, matching them with the company's color theme is better.
So, you're getting a surge in cake pop requests and you may wonder how you will transport them.
Efficiently transporting your orders in the best way possible guarantees that your customers keep coming.
Continue reading to know how to safely transport your cake pops to the actual party or event.
Transporting Cake Pops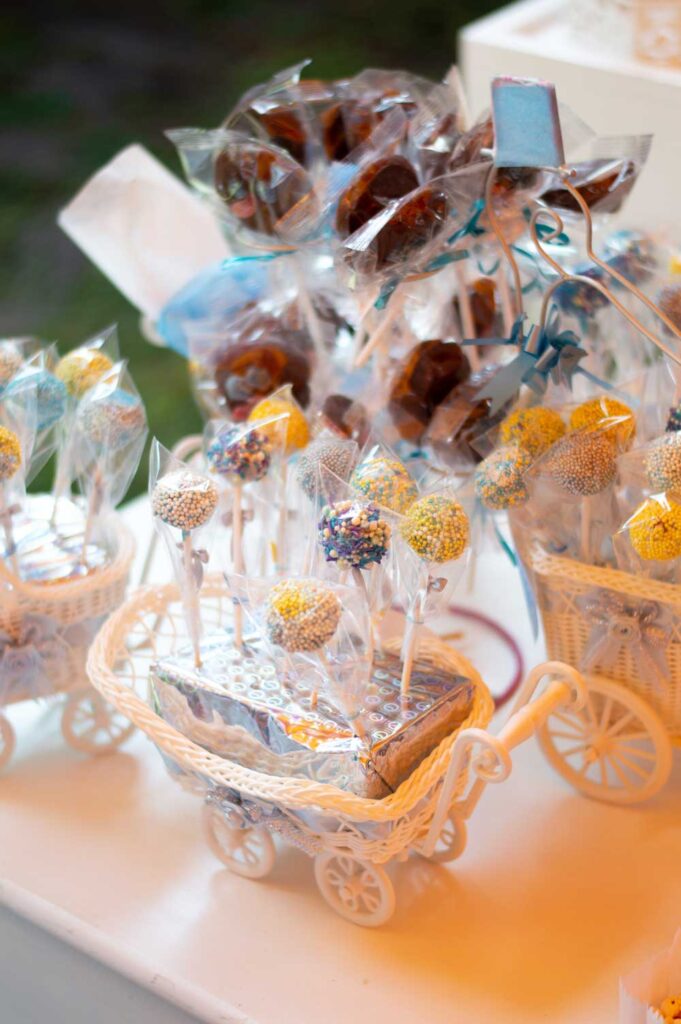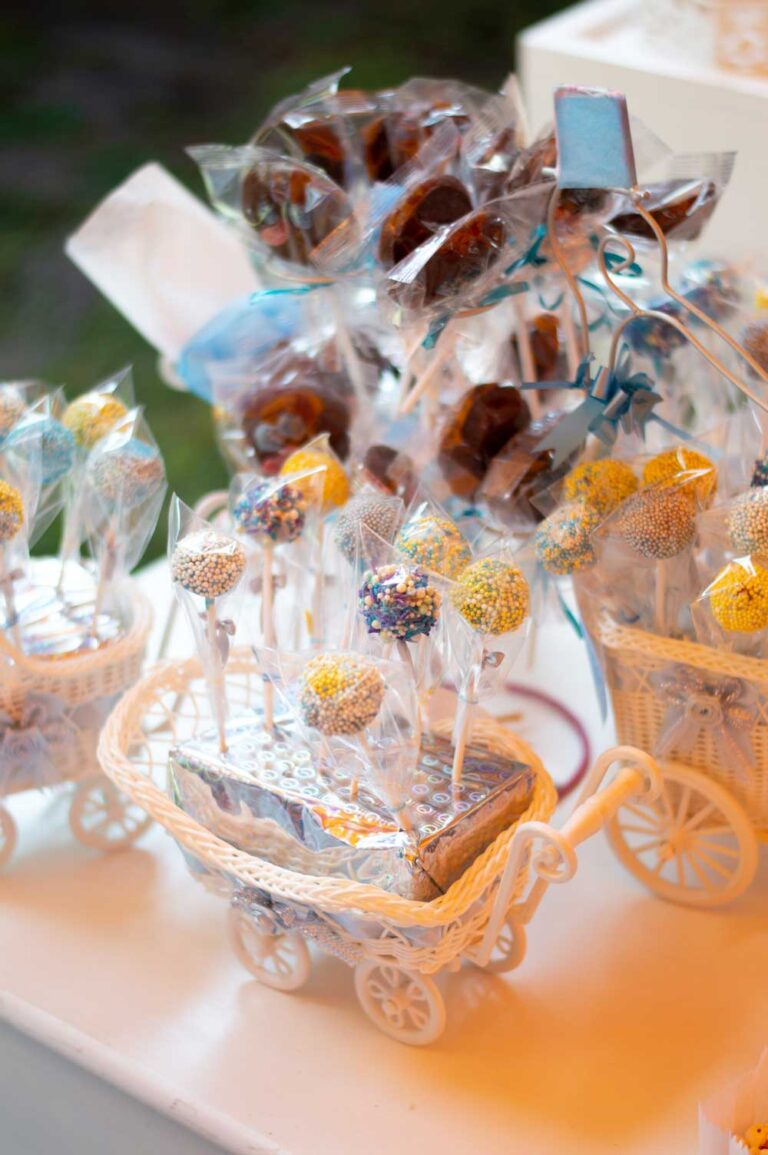 Before you rush to pack and deliver your homemade treats, there are some things you should bear in mind.
For starters, cake pops are delicate.
They need careful handling. Packing them without caution can easily ruin the cakes.
Even the slightest bump on the road can damage the treats altogether.
To avoid transport damage, it's vital to consider several precautions before, during, and after transportation.
For example, when packing the cakes, ensure that you don't damage the frosting or be careful not to allow the cake balls to fall off from their sticks.
It's worth noting that the cake balls are heavier than the sticks. Consequently, proper packaging is crucial.
Completely-sealed wrapping guarantees that the balls don't rattle when shaken, either during packaging or transport.
Think about how far you're transporting the cake pops. Consider the heat and humidity the cakes will have to endure.
The last thing you need is to see your cakes melt even before delivering them.
There are several things to mull over during preparation to guarantee successful delivery of the cake pops.
Factors to Consider When Making Cake Pops for Transportation
Consider the following three factors before transporting your cake pops.
Use Sturdy Material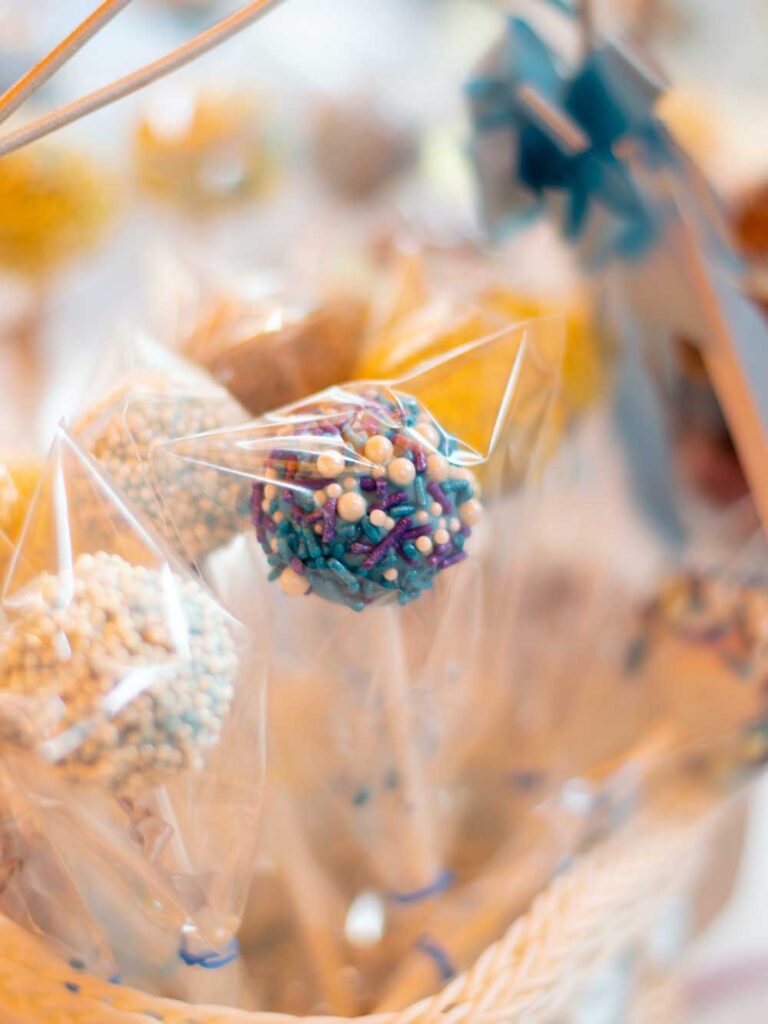 If you plan to transport cake pops for long distances, you should make the treats using a strong material.
One way of doing this is by avoiding decorating things like ears on the coating and wings. The issue with excessive decorations is that it makes the cakes more prone to breakage.
Freeze Overnight
Oil in the cakes might start leaking during transportation. Leaks create a huge mess for other packed containers. They could ruin the beauty of your treats.
To prevent this, consider refrigerating overnight. Freeze the cake pops to ensure that any oils don't leak during delivery.
In fact, most people love cake pops when they are slightly cold. So, there is nothing wrong with refrigerating them overnight before delivering them to your clients.
Icing
Take some time to also think about the icing.
While it's good to follow your recipe, too much icing only makes the balls squashy.
Use a little frosting to ensure the cake pops are strong enough to be transported. You can use a thicker icing for a more stable coating that won't get all over the box during transport.
Best Ways to Transport Cake Pops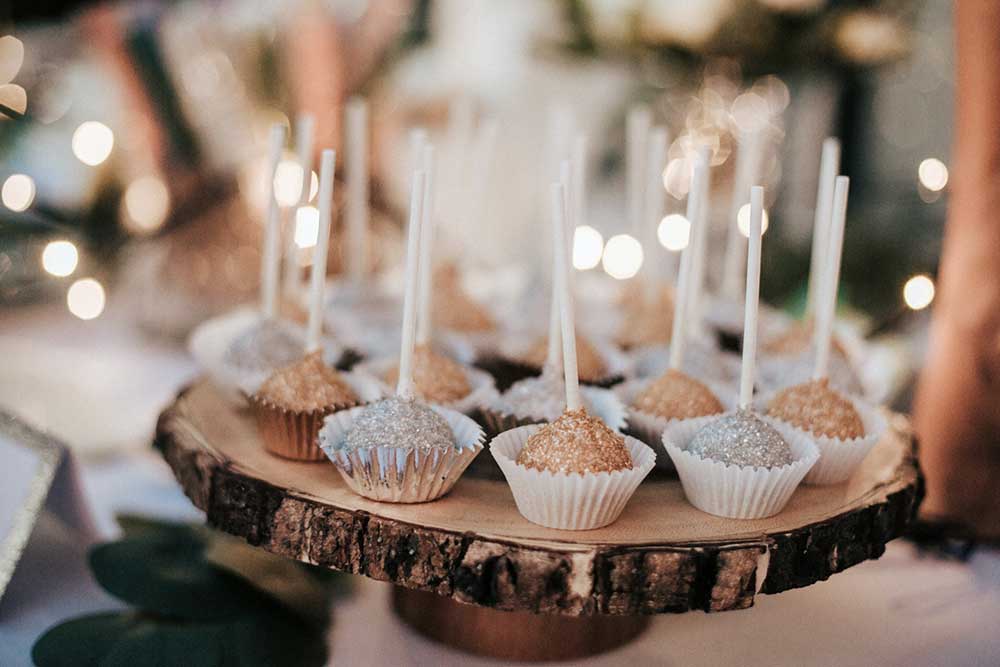 Now that you know how to prepare the cake pops for easy transportation, here are recommended ways to transport them.
You can choose any transport method you find convenient.
Cake Pop Boxes
If you're a baker, the best way to ensure things run smoothly when delivering your cake pops is to use cake pop boxes. 
There are boxes specifically meant to store and transport cake pops.
The packages vary in shape and size. Therefore, you can choose any type that fits your preference.
For instance, if you're packing the treats for a romantic gathering, you can settle for romantically designed packaging to fit the theme of your intended customers.
The boxes also come with transparent displays to create a unique appeal. The best part is that they have handles, making them easy to carry around.
Unfortunately, if you're running on a tight budget, the cake pop boxes might not be a good choice since they are costly.
You can try DIYing your own, though!
There are plenty of low-cost ways to make carriers for cake pops.
Cardboard Drink Carrier
Another great way to transport the cake pops delicacies is by using disposable drink carriers. Typically, these carriers have two compartments with a barrier in between.
Each section holds four cups of drinks. These boxes are strong enough to carry drinks without spilling them.
You can use this idea to transport the cake pops using the drink carriers. First, wrap the treats in plastic containers that fit the drink compartments.
The cakes are secure inside the box since you will adjust them in place. You can conveniently carry them without worrying about spillage or breakage.
Cupcake Courier
Cupcake Carriers provides an easy fix to transporting your cake pops. 
These products are designed to help you find it easy to move cupcakes around and work great for cake pops.
With the vast array of options of cupcake couriers at your disposal, you can choose any that meets your needs.
For instance, if you're transporting cake pops, you can buy a small or large courier for varied delivery sizes.
Double Box Method
You can save a lot of money by using the double box method to transport your cake pops.
The only issue with the double box method is that you must be extra careful when transporting your pops.
For this transport method, you require two boxes of varying sizes. The outer box should be stronger than the inner box. It's recommended to use the usual bakery boxes for the inner package.
Layer the outer box with tissue paper for extra cushioning.
Do this on the sides and at the bottom. After that, arrange the cake pops in a single layer and place more tissue on top. Close the box and decorate it using strings or your brand logo.
The outer box should cover the whole package you just prepared. You can put some paper shreds all around for extra cushioning.
Wrap the box tightly using string or tape. This should be safe enough to transport the cake pops to your desired destination.
Bubble Wrap
If you're thinking of shipping the cake pops to a distant place, bubble wrap might be an excellent choice for you.
It can work for you if you feel the delivery man can ruin your treats. Bubble wrap is used to secure the pops and ensures they don't get displaced from sudden movements.
Do Cake Pops Have To Be Refrigerated?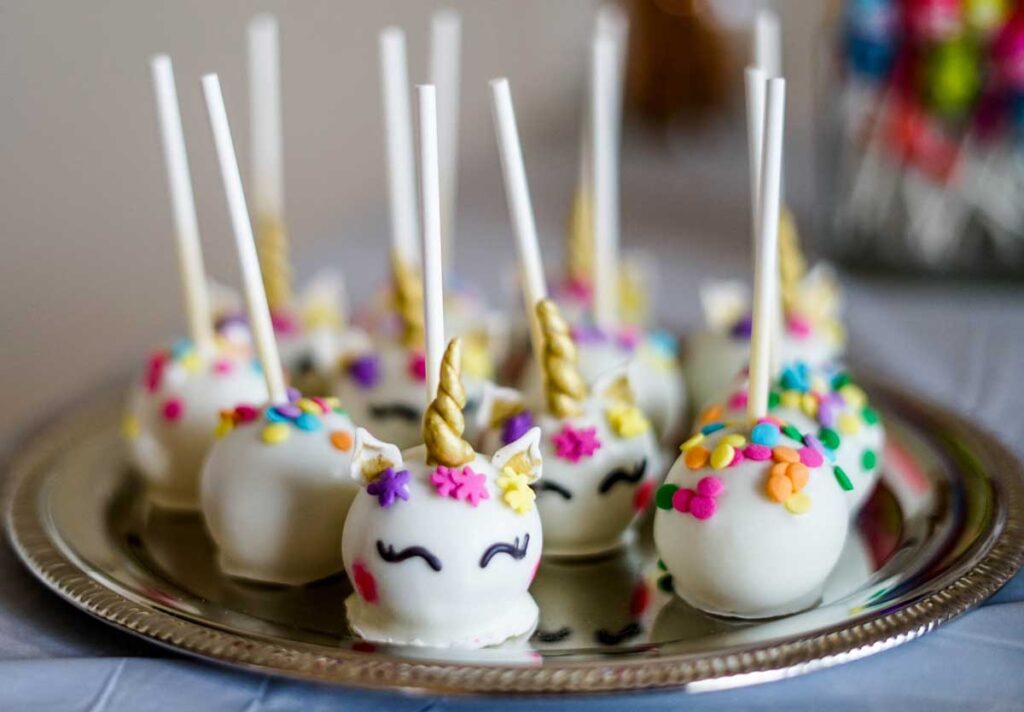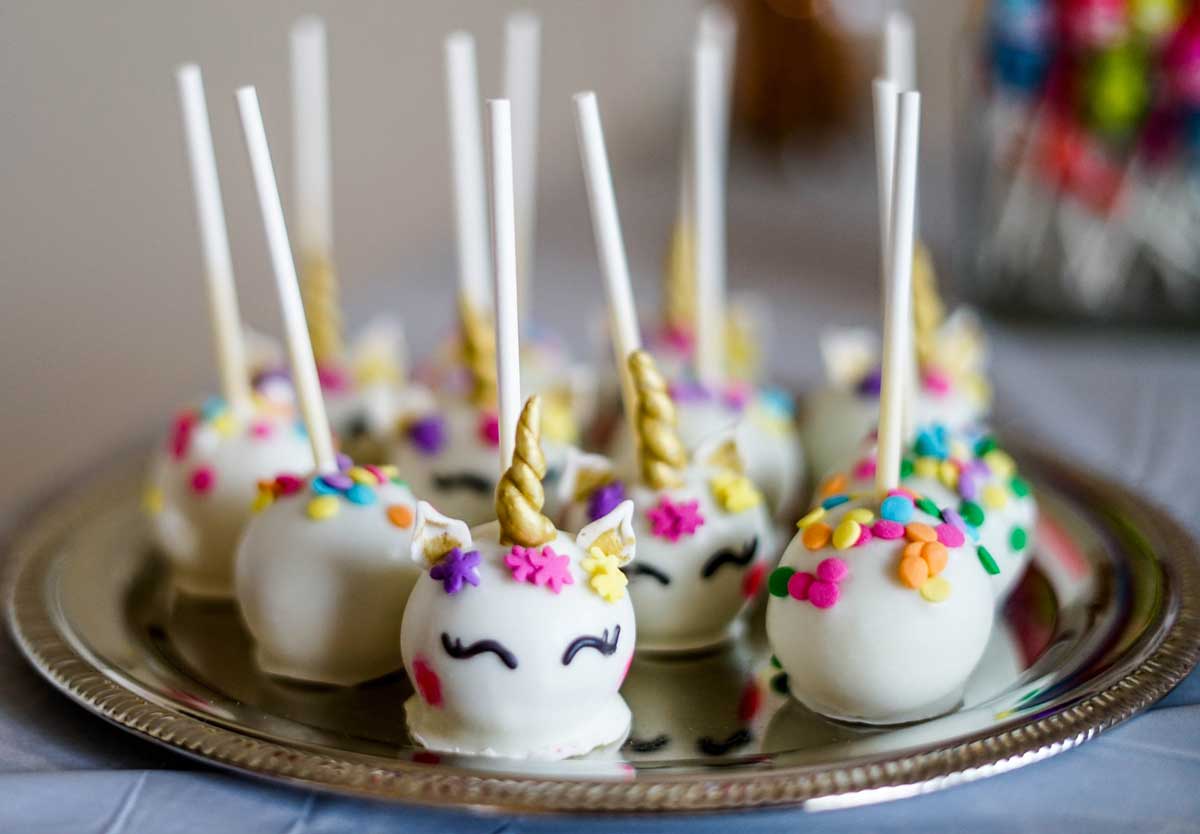 Refrigeration is not required if you're storing cake pops for personal reasons. The cake pops can stay at room temperature for seven days.
However, consider refrigerating them if you're thinking of storing them longer. Refrigerating also helps if you will be transporting them to distant locations.
If you are transporting your cake pops long distances, try transporting them inside of a cooler or ice box to keep them cool and to prevent melting of the icing and toppings.
Conclusion
There is nothing strange about transporting your cake pops.
Choosing the best method that works for you guarantees that you can safely transport the cakes to your intended locations.
Strive to settle for a transport method that fits your budget. This is especially important if you're running a business.