Planning a romantic picnic date and still haven't found the perfect location? We'll help you out.
Here are the most romantic picnic spots in Los Angeles, where you can celebrate love and spend quality time with your loved one. 
1. Echo Park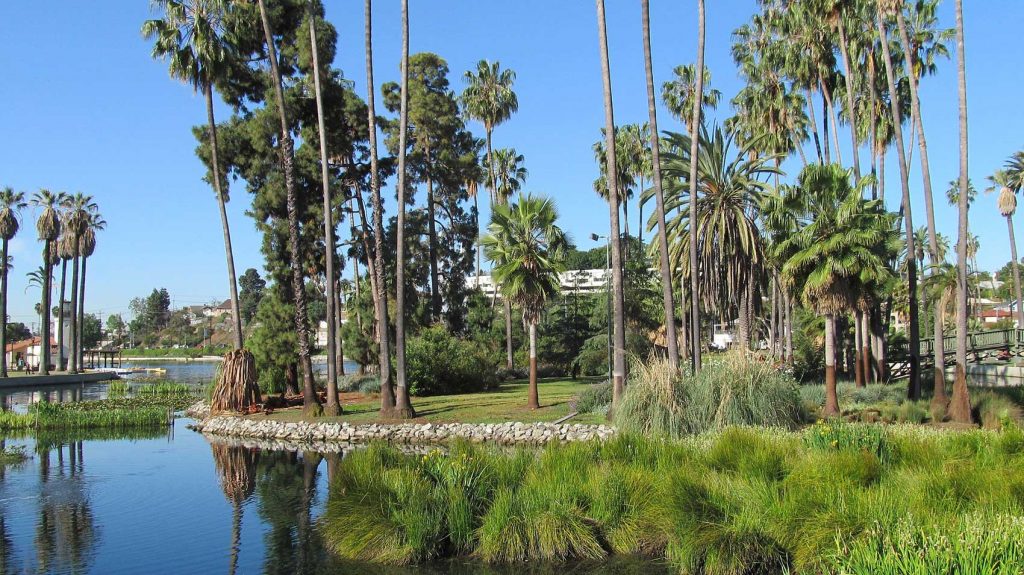 Peaceful and romantic, "Echo Park" is a truly special place perfect for a romantic adventure.
Get a romantic picnic basket, fill it with strawberries, wine & cheese and desserts, and you'll be having the time of your life.
Swan-shaped paddle boats, water fountains, plenty of grass, flowers, wild lake areas with friendly ducks, swans, turtles and other beautiful wildlife.
Another great thing is that you can find there a wide variety of delicious street food, cafes, refreshments, fresh fruit and snack vendors.
The park is clean and well-maintained.
2. Lake Balboa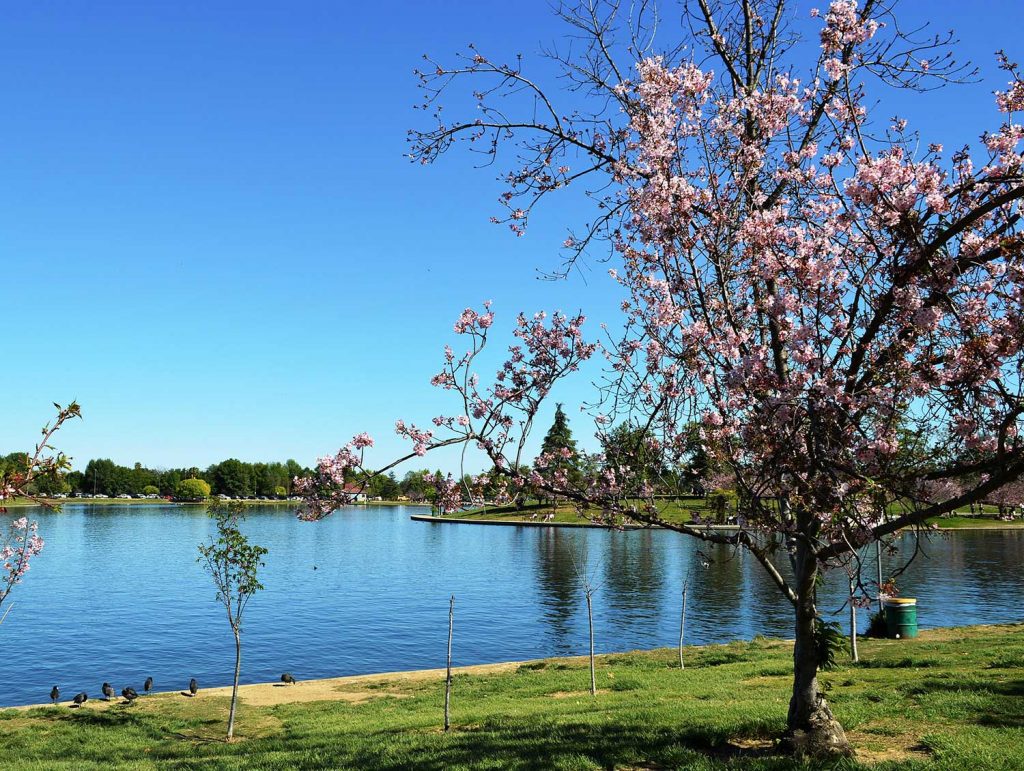 Nandaro [CC BY-SA 3.0], via Wikimedia Commons
Ducks, birds, squirrels, beautiful trees, lots of green spaces, a beautiful lake, this place is perfect for romantic outings.
This beautiful park makes you forget you're in the middle of the city.
With a beautiful big lake, large green picnic areas, wildlife, the Balboa Park is a wonderful retreat.
Having a picnic by the lake is one of the most romantic activities you can do with your loved one.
Plus, here you can rent bikes and swan shaped paddle boats, relax by the lake, play some romantic picnic games, observe the birds, squirrels and ducks 🙂
3. Vista Hermosa Natural Park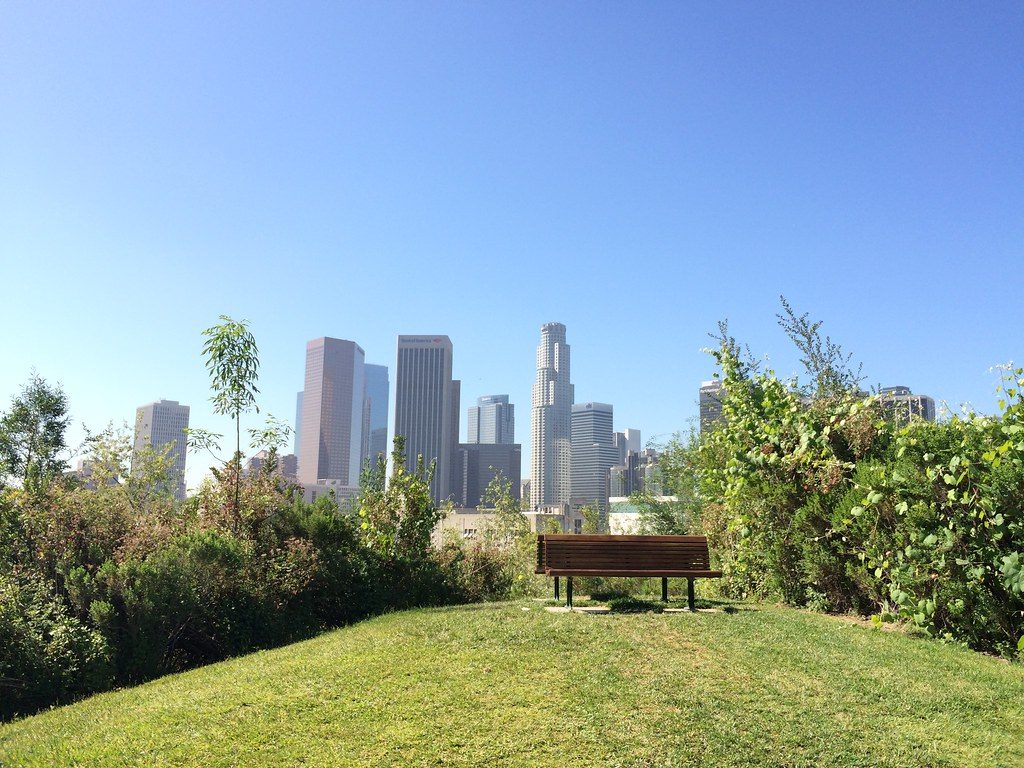 "vista-hermosa-park-bench-empty" by bchampLA is licensed under CC BY 2.0 
Vista Hermosa Natural Park is ideal for a romantic picnic in two.
With beautiful green areas, walking trails, streams, oak savannahs, and spectacular views of the Los Angeles skyline, this park is definitely unique.
Fantastic place to have Wine & Cheese picnics, watch the sunset and relax.
Full of wide green areas, here you can easily find a secluded picnic spot to lay your blanket on and enjoy your day.
4. Exposition Park Rose Garden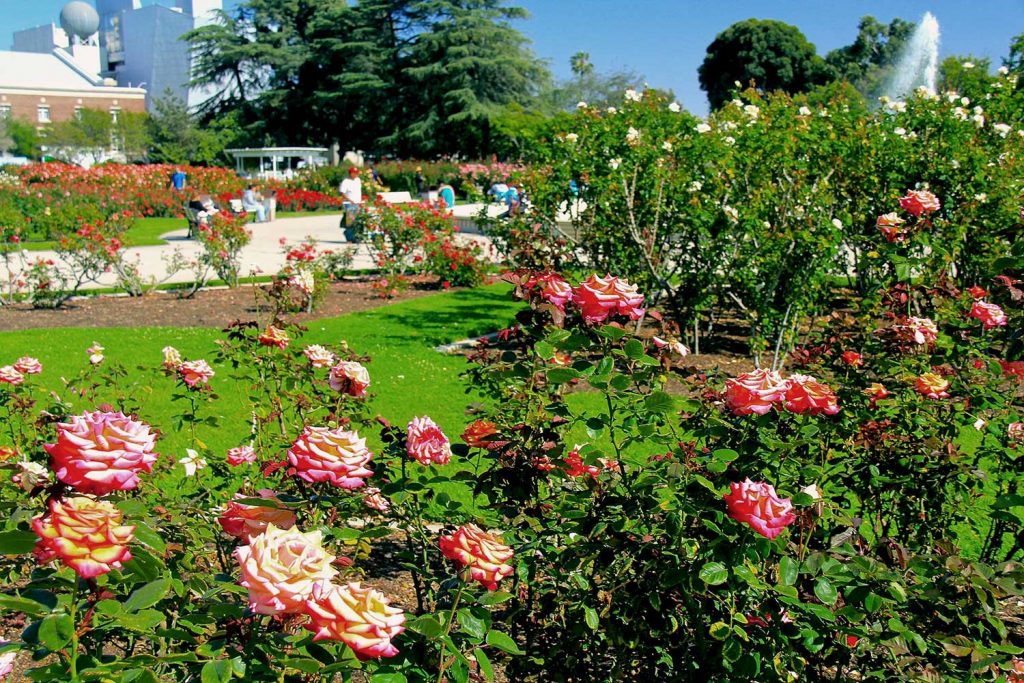 MikeJiroch [CC BY-SA 3.0], via Wikimedia Commons
This wonderful garden makes a beautiful hidden picnic spot in Los Angeles, where you can spend some lovely time with your special person.
This park is a hidden gem in the middle of a busy city like L.A. Filled with flowers, the beautiful smell of roses makes sure your date is beyond romantic.
A perfect place to go on dates, while enjoying the peaceful and breathtaking views.
5. Palisades Park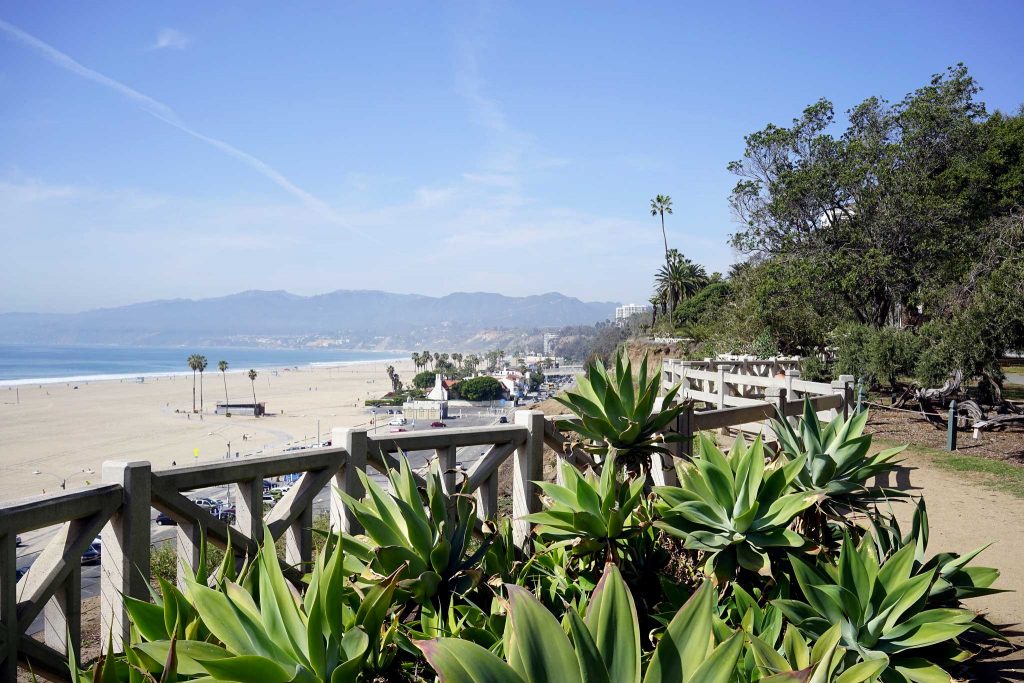 "Walking through Palisades Park" by Dion Hinchcliffe is licensed under CC BY-SA 2.0 
What's more romantic than a picnic at the beach?
Palisades Park is a wonderful place, right by the Pacific Ocean, you can even smell the salt in the air!
Plenty of shaded areas for picnicking, with splendid views of the ocean.
Great sunset views, peaceful, well kept, and perfect for romantic dates.
6. Ernest E. Debs Regional Park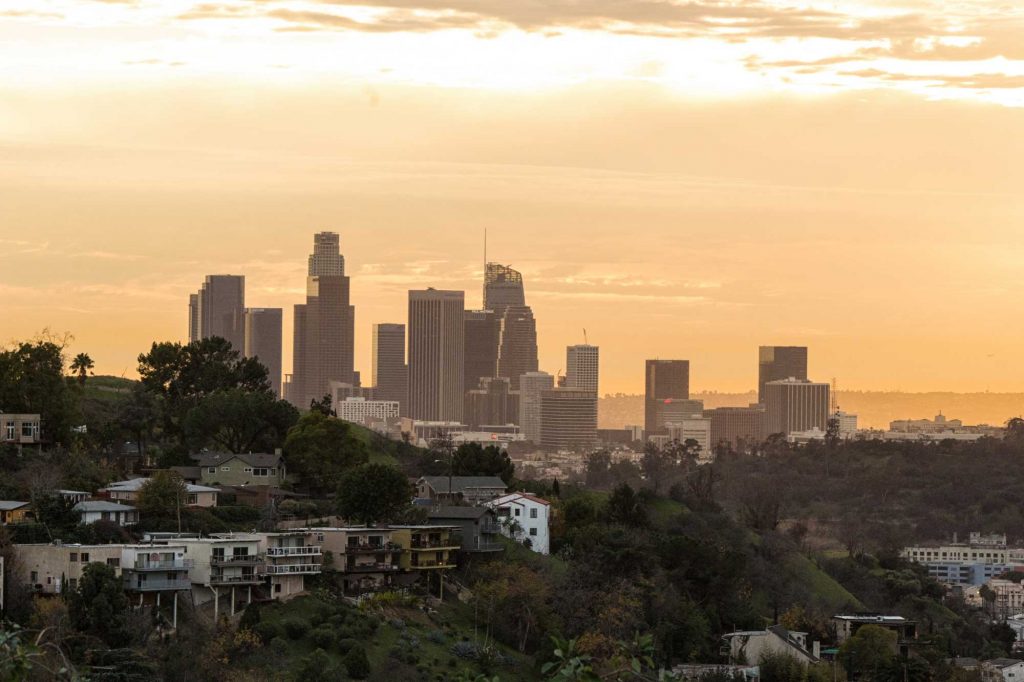 "Sunset from Debs Park​" by Shawn Hinsey is licensed under CC BY-SA 2.0 
If you're looking for romantic and secluded places in Los Angeles, this place is simply wonderful.
Up in the hills, you can enjoy the beautiful scenery, watch birds, visit the duck pond, and have the most romantic picnic.
A fantastic place to watch sunsets and sunrises.
7. Kenneth Hahn State Recreation Area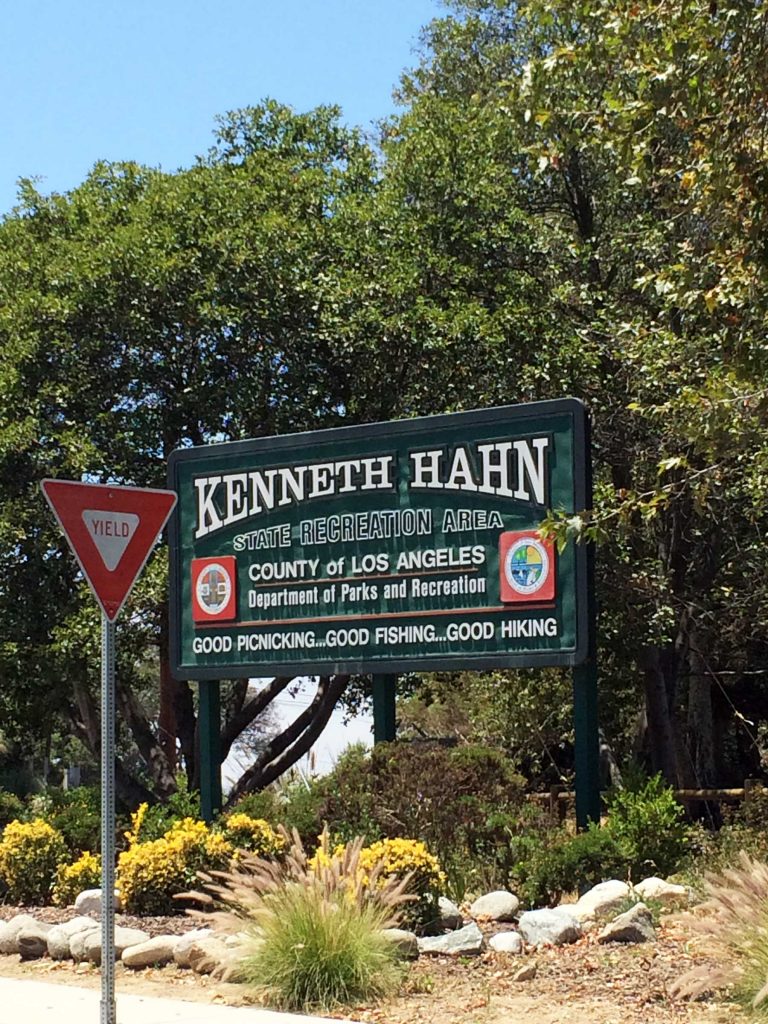 "Kenneth Han Park Sign​" by Jengod is licensed under CC BY-SA 3.0
If you want to escape from the noisy city, Kenneth Hahn Park is a fantastic choice. 
A lovely big park, where you can relax with your partner and enjoy the green nature.
You can easily find quiet areas for your special picnic date.
Full of trees, wonderful gardens with wild native plants, lakes, and areas with pond ducks.
The Kenneth Hahn Recreation Area is ideal for picnics, BBQ, hiking, and chilling.