If you're wondering how event planners manage their clients and bookings, HoneyBook is usually their go-to tool.
We compared various CMSs like Squarespace Scheduling (Acuity), HubSpot, Calendly, Wix Bookings, and so far we strongly believe HoneyBook fits the most boxes.
What is HoneyBook?
Honeybook is a CMS (client management system) that will handle your contracts, payments, and all your client communication.
More specifically, this is what you can do with HoneyBook:
embed custom forms directly on your website (Squarespace, Wix, WordPress, etc) to get your inquires in one place
get paid directly into your bank account
organize communication with clients (in one place)
automate emails sending
easy scheduling tool for video/audio calls with clients
send brochures (a tool that allows them to pick and choose packages and add ons)
send and get contracts signed
keep track of where a particular client is in the process of booking, planning, day of picnic, and completion
keep track of bookings and your revenue and expenses
send custom questionnaires to gather info about their event
send questionnaires about their experience (get testimonials)
track how a particular client found me (Google, IG, TikTok, a friend recommendation etc)
see tasks and to do's
---
Start a Free Trial | Get 50% OFF
If you want to start a free trial or get 50% off your first year, using the deal below you are able to get your hands on HoneyBook and get a little taste of what it has to offer.
💰 Get HoneyBook for 50% off for one year with our referral link below.
During your free trial, you can ask their customer service any questions. They have one of the kindest people working there – and everyone answered very quickly and in-depth to all the questions I ever had.
---
How it Works (in simple steps)
Step 1: Organize your leads in one place
Get inquires via forms embedded on your website (Client Capture)
You can make your own form and customize the questions so you get all the information you need upfront, and new submissions are automatically added to HoneyBook for you.
Get inquires directly from social media
You can also add your direct link to your bio on social media! This allows you to share your form without any embedding necessary and is a great way to get the info you need from folks who slide into your DM's.
Step 2: Follow up quickly
The faster you respond, the faster you'll book that client.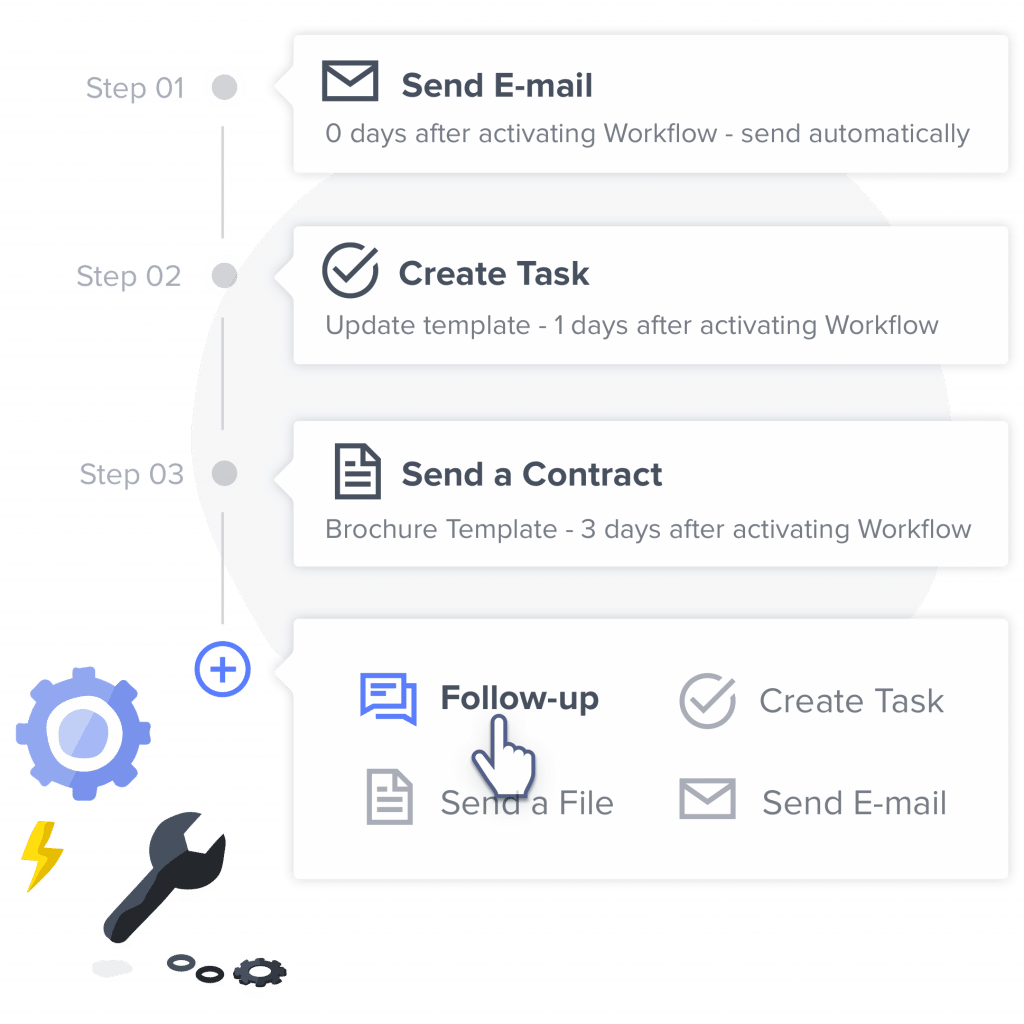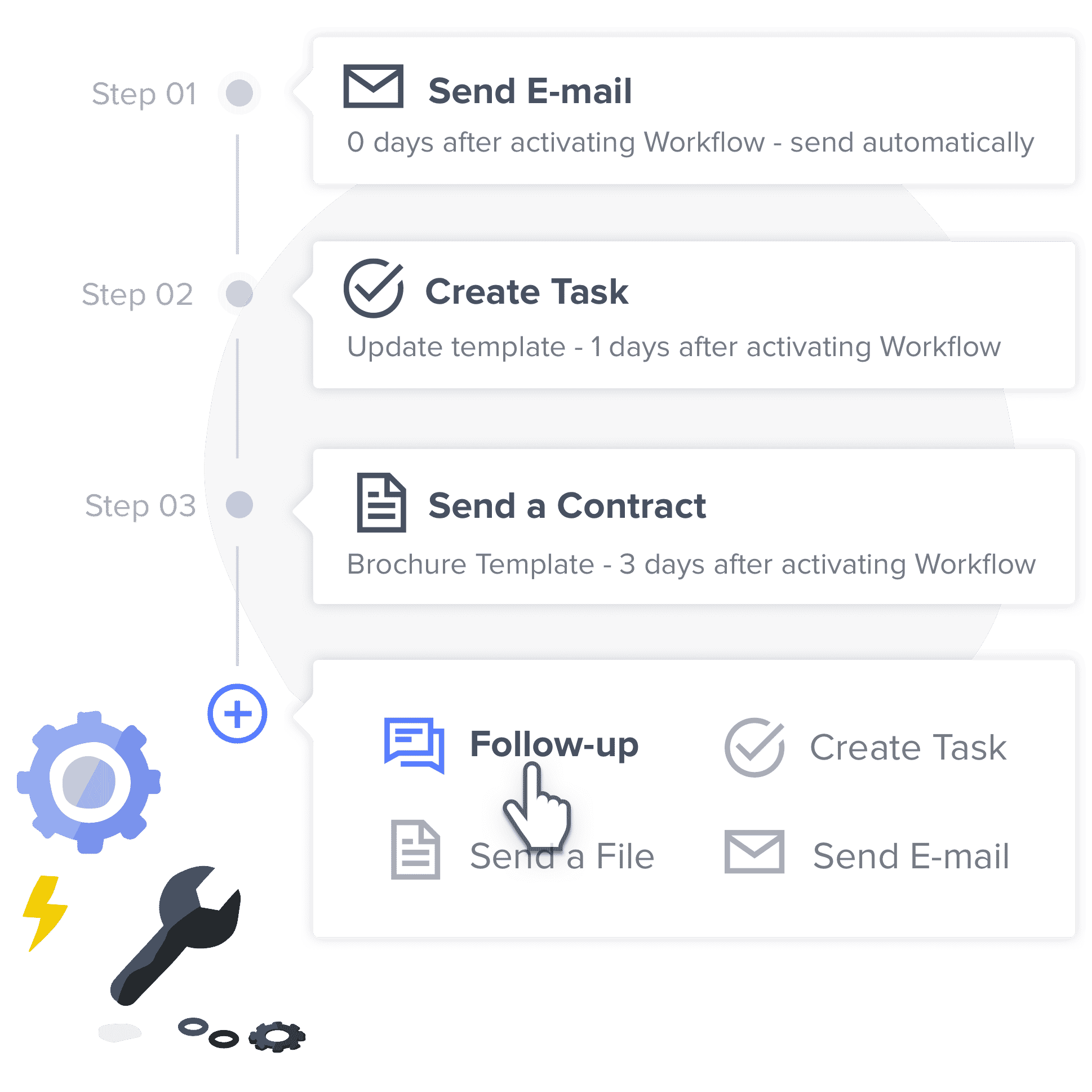 Send an email, questionnaire or a meeting link (automatically)
First, you need to answer this question: "How do I like to follow up with my new inquiries?" Do you like to send them a welcome email to or do you prefer to schedule a call? Do you like to send them a brochure with a proposal or you want to send them a questionnaire?
This can be done automatically with customized email templates while keeping your replies personal.
Step 3: Book your client
After you communicated with your clients and gathered all the info about their requests, you can send them a proposal.
A proposal is a bundle of 3 files (package proposal, invoice, contract). When a client receives your proposal, they can review the services, sign their contract and submit their payment – all in one place!
---
HoneyBook Plans
> Starter Plan
This plan is designed for members who want time to dig into the product and get a sense of how HoneyBook will work for their business.
It is a good way to get started and save some money while getting set up, but as such, it has a few limits in place.
Drawbacks:
Limited to $10k in payments through HoneyBook
No option to add team members
Limited access to their world-class Concierge Team (6 months only)
> Unlimited Plan (Monthly and Annual)
These plans are ideal for small business owners who don't want the transaction limits and have team members to add to their accounts.
The Unlimited plan is also available in a yearly contract option ($195 with your discount) which unlocks their best value, giving members an additional 17% in savings.
In the long term, assuming you will want to make more than $10k yearly, the Unlimited plans are the most cost-efficient.
Benefits:
No limits in payments
You can add as many team members you wish
All time access to their world-class Concierge Team (great to help you with your questions related to the platform + contracts, invoicing, bookkeeping)
Additional 17% in savings when you purchase annually
---
HoneyBook Pricing
Starter Plan: $9/mo (limited to $10k in payments through HoneyBook)
With our 50% discount: $4.50/mo
Unlimited Monthly: $39/mo
With our 50% discount: $19.50/mo
Unlimited Annual: $390/yr
With our 50% discount: $195/yr
---
Premium Tips | Time-Saving
1. Re-Book Old Clients (Marketing Guru Tip)
The platform allows you to revisit any client at any point. Take advantage of that. This means that whenever you run special campaigns or launch a new exciting package – you can just email your previous clients (automatically) and let them know about your latest deals.
2. Use Custom Calendars (Scheduling Tool)
All you need to do is pre-set your availability and pop in your custom meeting link to my email template. Your potential clients select a time that works for them and get confirmation and reminders automatically.
Let's say you always want to do a Consultation. You can make them available during your evenings or other preferred time frames. What's great about it is that you can link it with your own existing calendar, so as soon as someone books your time they'll be automatically added to your calendar.
You can have multiple calendars for different sessions:
consultations
short Q&A sessions
specific requests planning sessions
3. Use Templates
This is one of the sweetest features I've seen on HoneyBook. They provide you with pre-made templates that you can edit easily for contracts, brochures, invoices, email templates, proposals, and questionnaires
4. Automate Getting Testimonials (Project Pipeline)
With the pipeline you see on the front screen nothing falls through the cracks. You can customise your pipeline with your own steps so nothing could ever be forgotten. For example, you can add to collect testimonials as the last step and you can easily automate that.
5. Use Workflows
Once you have everything set-up: all your emails, brochures, contracts. You can set up workflows, and add all the logical steps you take with your clients, and automate them. For example:
→ Send Welcome Email + Brochure
→ Make Custom Proposal
→ Get Contract Signed
→ Get Retainer Fee Paid
→ Schedule the Event
→ Send Testimonial Questionnaire
6. Link Projects in Contact Forms
HoneyBook allows you to create a custom form that you customize per your own needs which will be embedded in your website.
Add a field in your contact form that links to an existing project you have in your dashboard (eg. "Picnic Proposal").
This way you are able to respond immediately which can put you instantly ahead of your competition.
There you have it!