Outdoor pillows and cushions can make your patio furniture more comfortable as well as adding a colorful touch to the decor.
While these cushions are usually made to be weather resistant, they are still susceptible to nature's touch in the form of pollen, bird droppings, dirt, and dust.
They can also show water stains and mildew after time. This is normal for outdoor furniture, even outdoor rugs can get moldy.
The good news is, there are ways to reduce the effects of nature by proper cleaning and storage of your outdoor cushions.
Here are some simple steps to follow for cleaning your outdoor cushions and keeping your patio furniture looking like new!
How to clean Outdoor Patio Cushions and Pillows
Aside from any specific instructions, you will want to start out by removing the dirt and debris from your cushions, then, spot clean deeper stains, and finally, wash the entire cushions and set them to dry in the sun.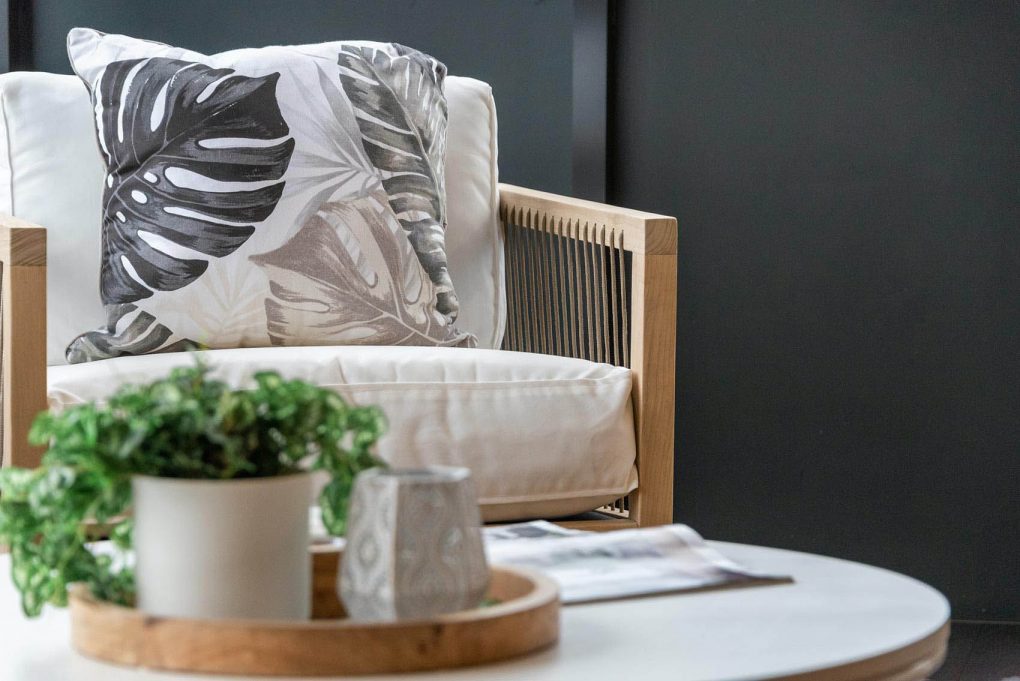 Even if you make a conscious effort to keep your patio clean, the wind brings in a daily load of nature's best and can leave a trail behind on your furniture.
Before you get out your cleaning solutions, check the tags on your cushions to see if there are any specific ways you should (or should not!) clean your cushions.
Step 1: Brush off Debris
Whichever method you choose to clean your cushion covers, you should begin by brushing off the loose leaves, bird droppings, and dust first. This will ensure you are not rubbing in any extra dirt or debris while you are trying to clean them.
Step 2: Vacuum cushions
Using the upholstery attachment on your vacuum cleaner, you can vacuum away any tougher dirt or dust that your cushions are holding. A vacuum can allow you to really get into the cracks and crevices of your cushions to get all the dirt out.
Even if your cushions are machine-washable, you won't want to be clogging your washing machine with any excess dirt.
Step 3: Spot Clean Tough Areas
Some areas may have water or mildew stains, or stains from grass or dirt. These will be tougher stains to get out so you will want to spot clean these areas first.
Using a soft brush, cloth, or sponge, press the solution into the stained area and allow time for the solution to work into the fabric before moving onto the rest of the cushion.
Step 4: Clean Cushions with Solution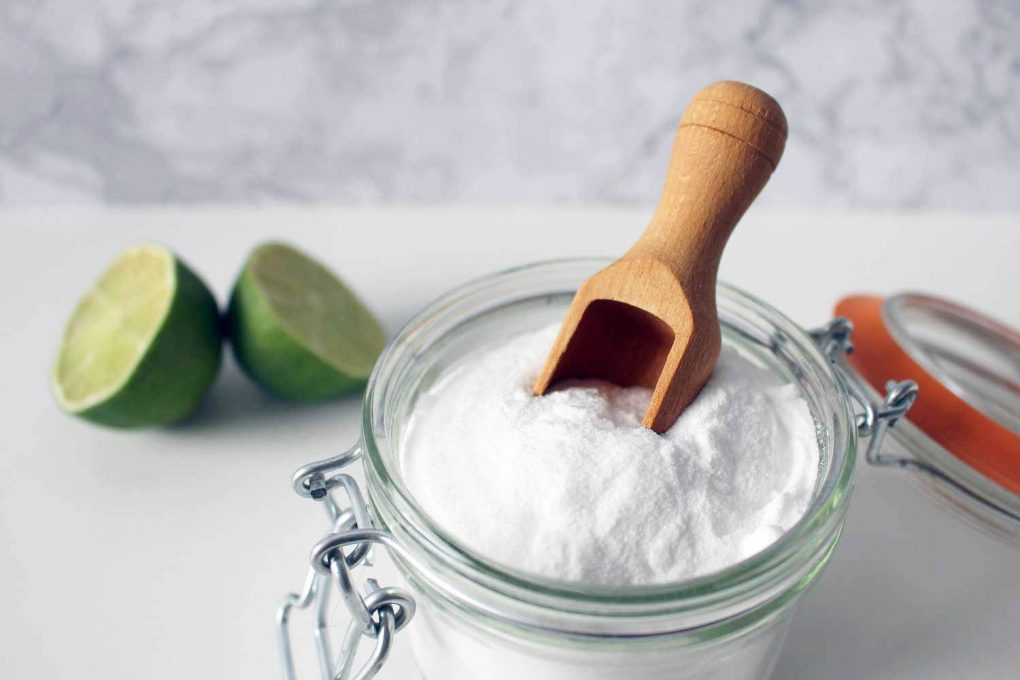 After you have treated the more apparent stains, you can move onto washing your cushions with your preferred solution.
For a simple and natural way to kill bacteria and reduce mildew you can use vinegar as a cleaning base. This is an inexpensive option and a household staple! Other options to try include:
Borax
Baking soda
Enzyme cleaner
Step 5: Rinse the Cushions
After you have hit the tough spots, and washed the cushions with your preferred solution, rinse the cushions thoroughly with a water hose.
Step 6: Allow Cushions to Dry in the Sun
Make sure your cushions are fully dry before putting them back into place. Prop cushions up so that air can circulate around the cushions and so that the sun has a chance to dry them out.
Problematic Stains and Cleaning Solutions to Try
There are many cleaning solutions on the market for cleaning fabric and cushions. For easy cleaning methods that are natural and tough on stains, you can check out the following solutions.
How to Clean Outdoor Cushions for Mildew
You will want to clean mildew or mold outdoors especially if you have trouble with allergies. Spores can spread quickly, so make sure the wind is blowing away from you before fighting mold.
Vinegar can be an ideal solution for getting rid of mildew or mold spores. Here are some tips for cleaning tough spots with vinegar.
Use vinegar to kill mildew of patio cushions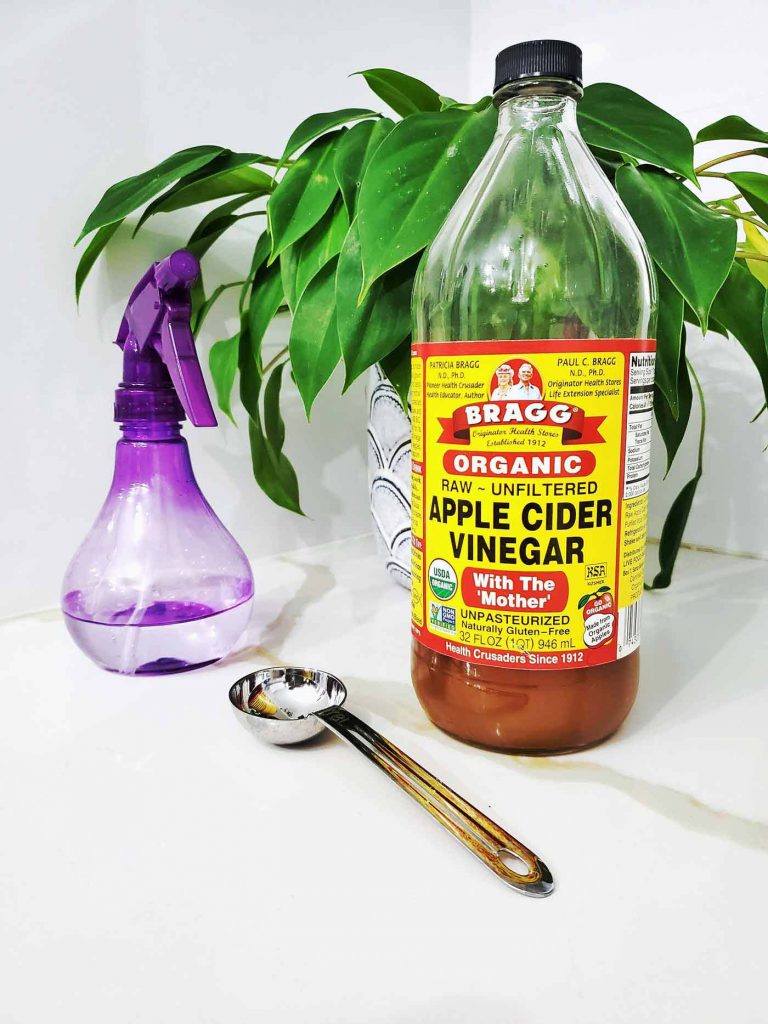 To clean your cushions using vinegar, you can follow these simple steps.
Fill a spray bottle with 1 part vinegar to 4 parts water.
Spray spots of mildew with solution (or leave a vinegar soaked cloth over tough spots.)
Let the solution sink in for about 15 minutes.
Scrub the affected area with a sponge or brush.
Spray entire cushions front and back with the vinegar solution.
Rinse cushions using a water hose.
Dry your cushions by propping them up in the sun.
How to Clean Tough Grass Stains
Grass stains can be almost impossible to clean sometimes! If you are lucky, grass stains may come out in the wash, but if you are not so lucky, you can try using an enzyme cleaner which is a heavy-weight in the cleaning category.
Most enzyme cleaners are safe to use for hand-washing or in washing machines.
Cleaning Outdoor Cushions with an Enzyme Cleaner
Here are some steps to follow when using an enzyme cleaner.
Use the recommended ratio for water to enzyme cleaner.
Dissolve the enzyme cleaner in warm water before using.
Spray the affected area.
Wait at least 15 minutes for the solution to soak in.
Use a wet microfiber cloth to lift out the stain in a gentle rocking motion. (Do not scrub.)
Add an Extra Boost of Freshness to the Wash
Many cushions have covers that can be removed and are machine washable. If this is the case, you have an easy fix!
After brushing away excess dirt from the cushions, throw them in the washer and let the washer do the tough work. To get your cushions extra fresh, try adding baking soda or Borax to the load.
Cleaning with Outdoor Cushions with Baking Soda or Borax
As an added boost, you can add ½ cup of baking soda, or Borax, to the laundry load plus your usual detergent.
Or, if you are not using laundry detergent, you can bump it up to 1 cup per load. Baking soda and Borax both help to deodorize your cushions and to eliminate bacteria.
After Cleaning Care for Cushions
After you have washed the cushions and gotten rid of the stains, it is a good idea to recoat your cushions with a waterproof spray.
This will help preserve the hard work you have done, and keep your cushions looking great for next season!
It's also important not to leave your cushions outside overnight, cover them with waterproof patio covers or throw them in your deck storage box.
Keep your Cushions Clean in the Off-Season
When the days begin to become too cold to sit outside, you will want to find the best storage spot to keep your cushions well-preserved during the adverse weather of the winter months.
After working so hard to clean your cushions, you want to store them so that mildew and dust don't build up on your cushions while they are off-duty.
Read Next: How to Store Outdoor Cushions in Rainy Season
Store Your Cushions Properly
To keep cushions clean even in the off-season, you can follow the following tips:
Make sure your cushions are fully dry.
Choose a space that is climate controlled or low humidity.
Use breathable containers, bags or wraps.
Store cushions off the ground and away from windows.
Conclusion
We love lounging on comfy patio cushions with a cup of coffee and a good book. We hope these tips help you keep your patio furniture clean and bright so that you can enjoy your patio to the fullest!