Finally, picnic season is here, and you are probably already planning your next outing to enjoy the sunny weather. Making a picnic party for your friends and family requires planning.
If you or someone you love is a vegan, you'll have to think of vegan picnic options too. In this article, we have brought you 35+ easy vegan picnic ideas as recipes.
Don't worry, all of them are plant-based and will guarantee you a cruelty-free time spent outdoors.
Let's dig in!
35+ Vegan Picnic Ideas
#1 – Vegan Pizza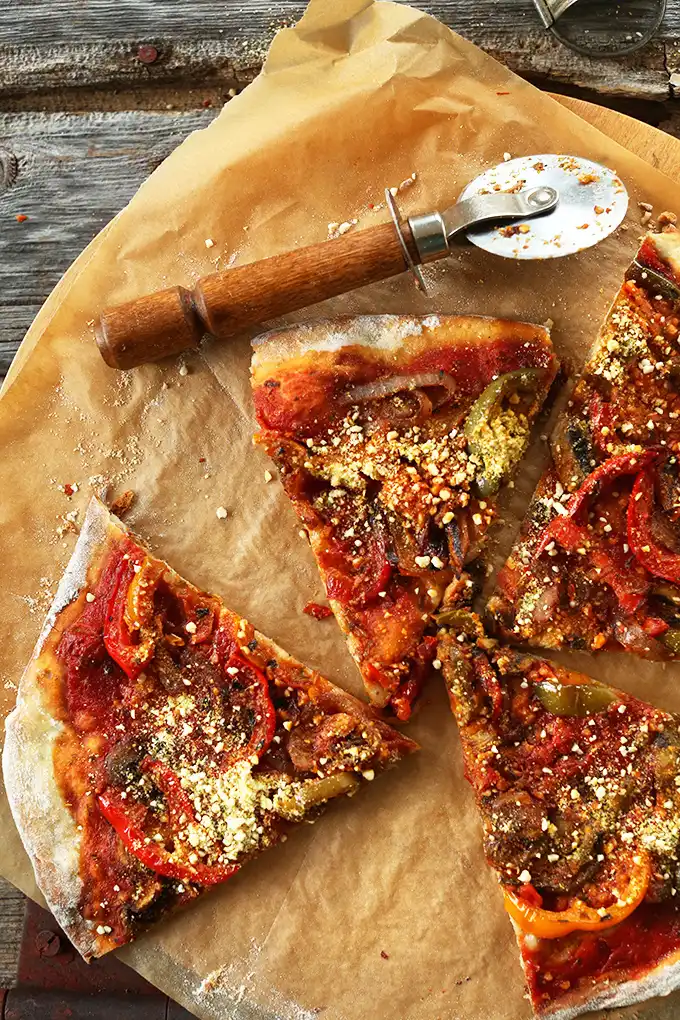 Who doesn't love pizza? Combine some vegan parmesan and sauteed tomatoes, and even the non-vegans will want a bite.
#2 – Potato Salad Vegan Style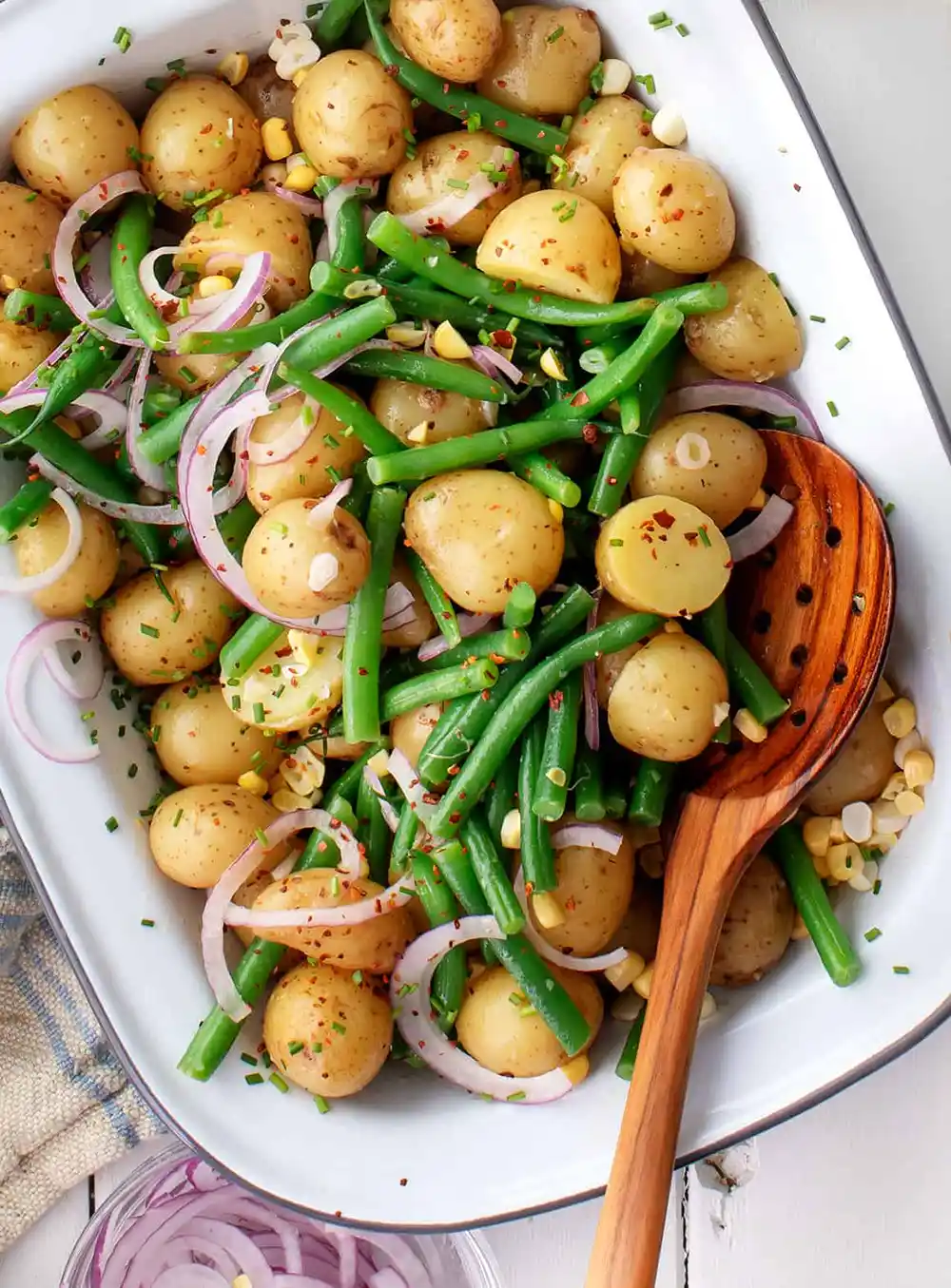 We make this light and crunchy idea the day before the event, so it's less of a hassle. Just don't forget a fancy bowl.
#3 – Vegan No-Bake Cookies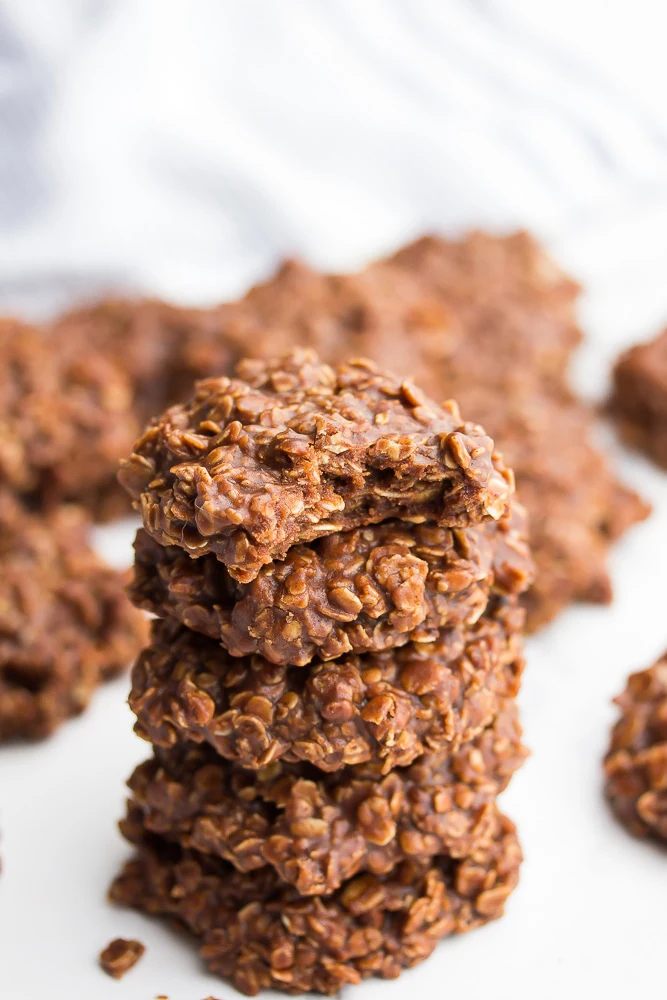 Using only simple ingredients like oats, vegan butter, and almond milk, these cookies are addictive and light, just right for the summertime.
#4 – Beginner-Friendly Falafel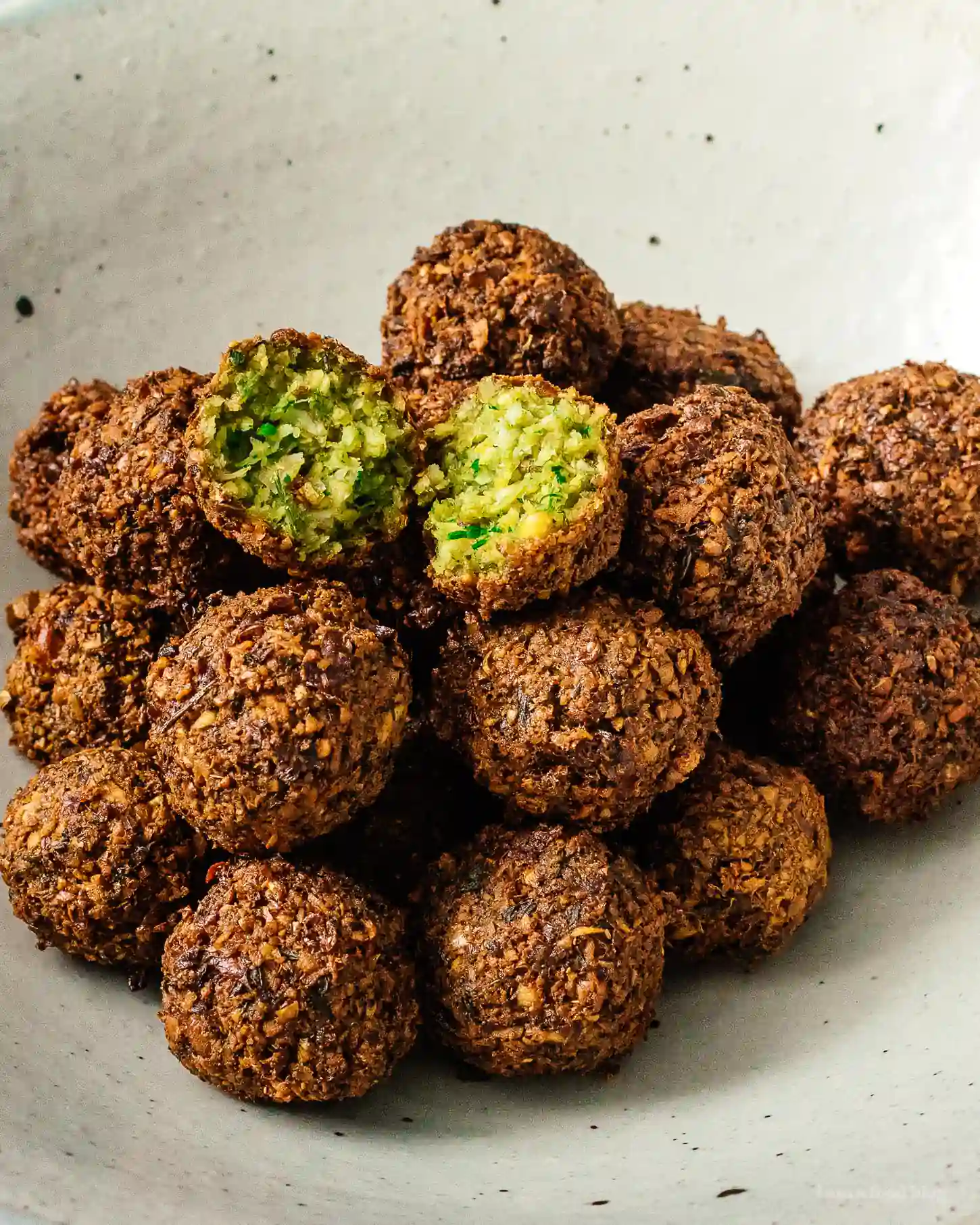 Falafel is a super-spicy option, tender on the inside, and crunchy on the outside. After trying these, you'll never miss meat again.
#5 – Dakos Salad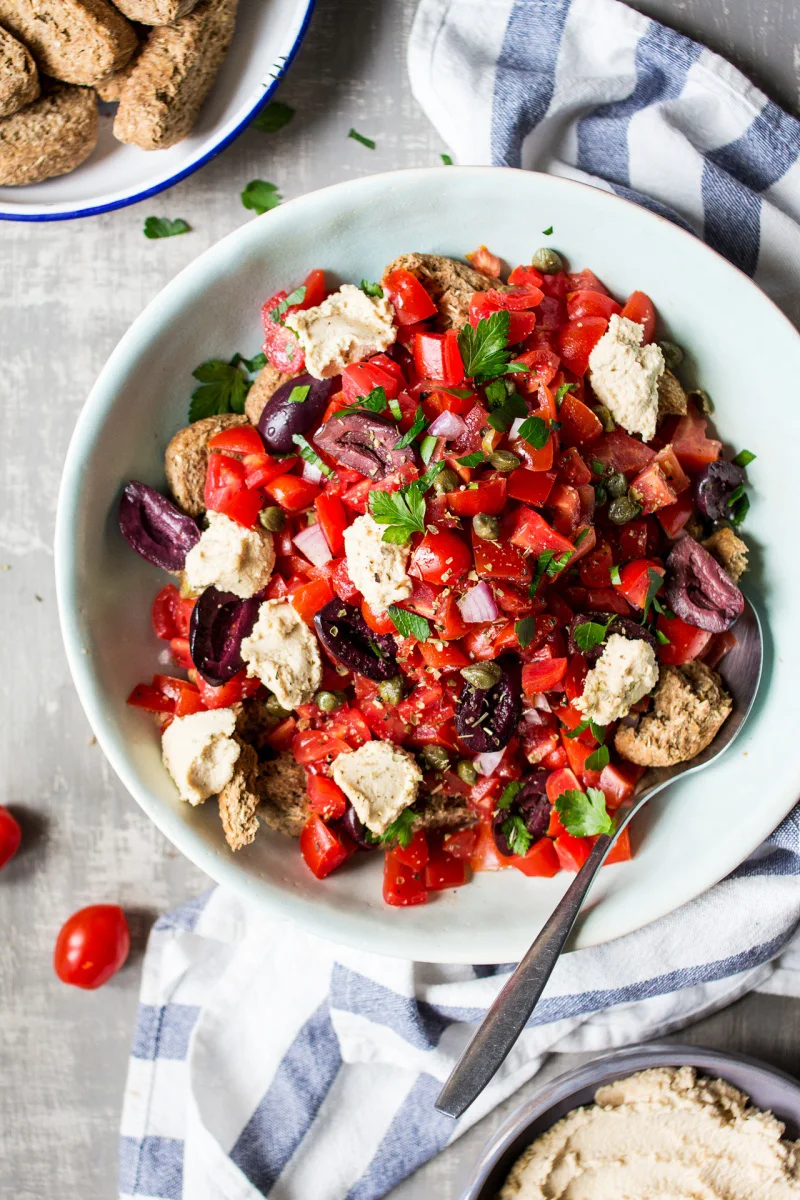 The combination of cherry tomatoes, olives, and rusks makes this an irresistible and rejuvenating combination, you have to try out.
#6 – Strawberry Lemonade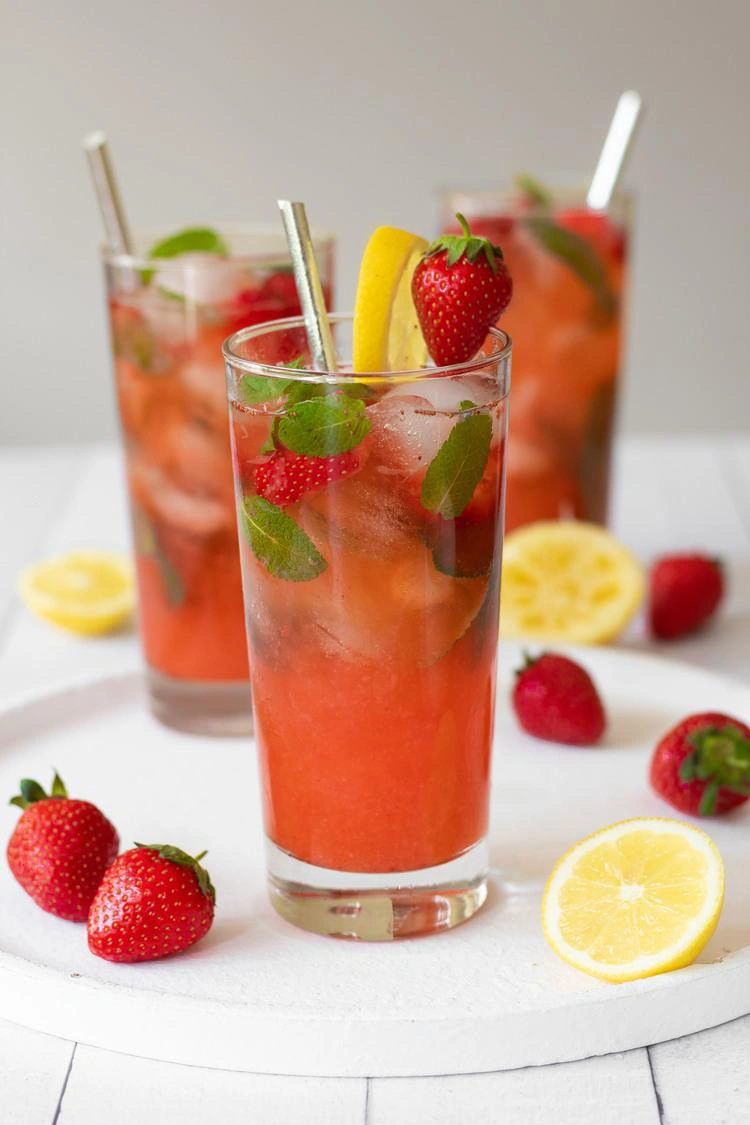 Refreshing lemonade with a sweet twist of real strawberries, combined to make the most refreshing summer drink.
#7 – Tofu and Avocado Salad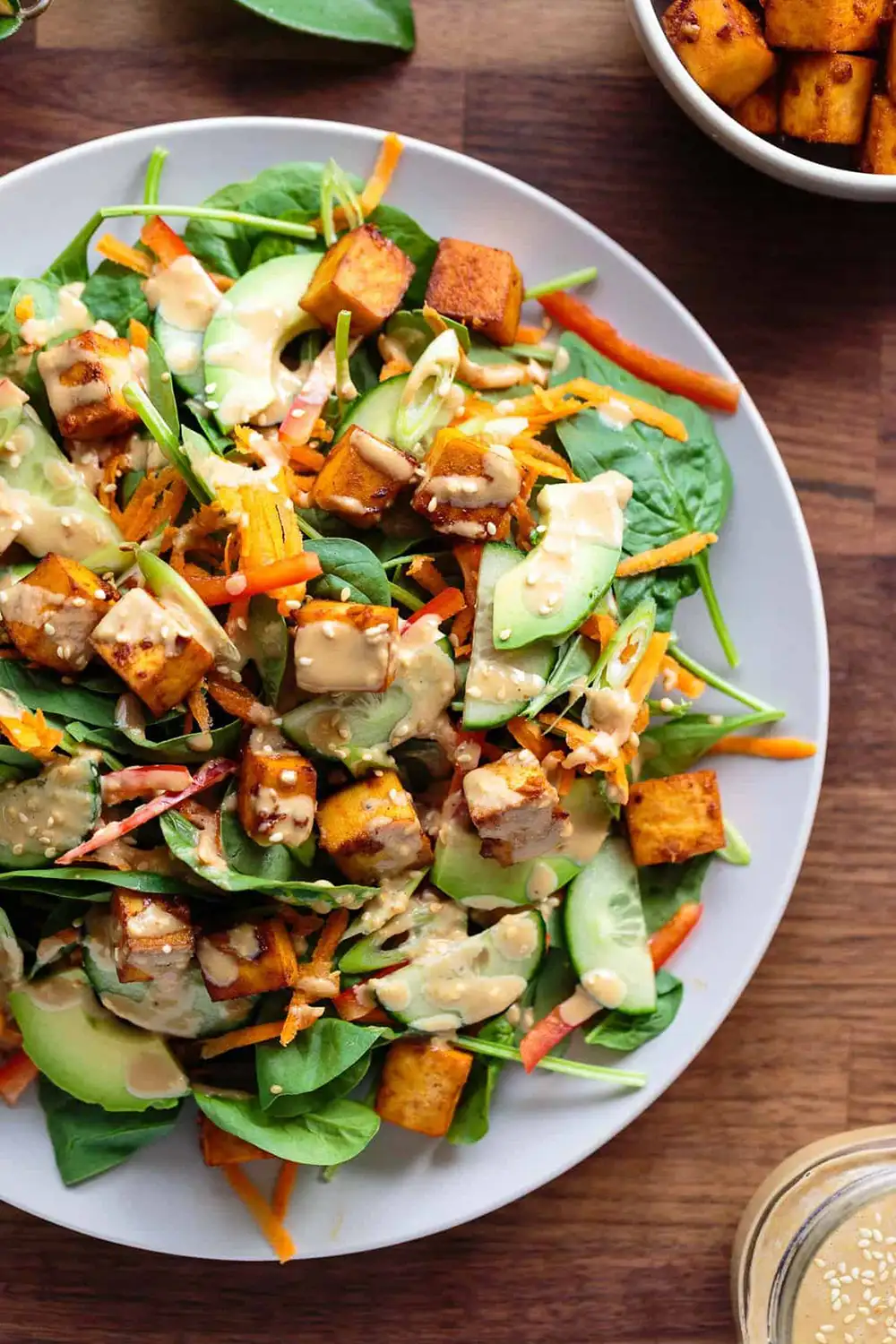 This green salad will perfectly accompany any picnic. It tastes even better if you marinate the tofu the night before.
#8 – Snack Board for Vegans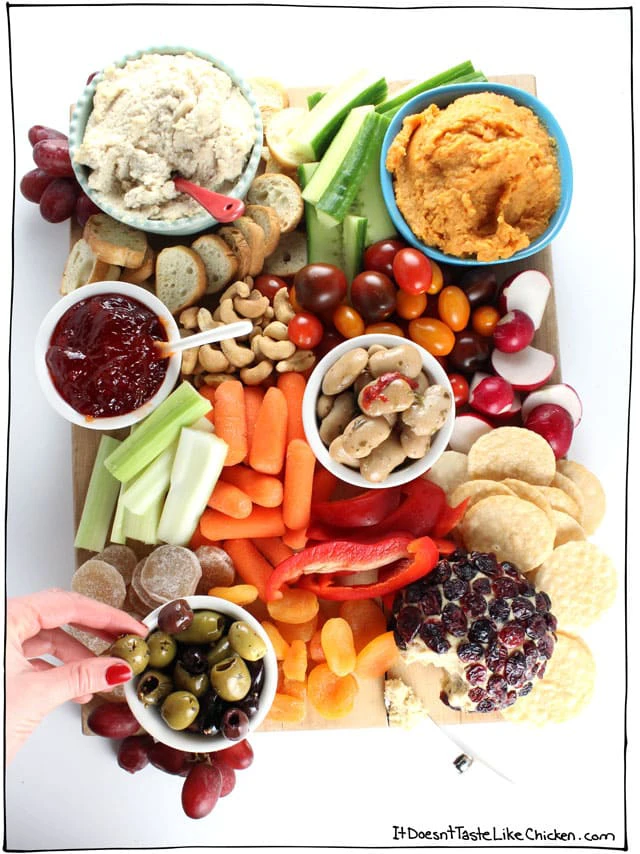 Arrange your snacks comprising dips, vegetables, fruits, and nuts, all on a large enough board.
#9 – Italian Grissini or Breadsticks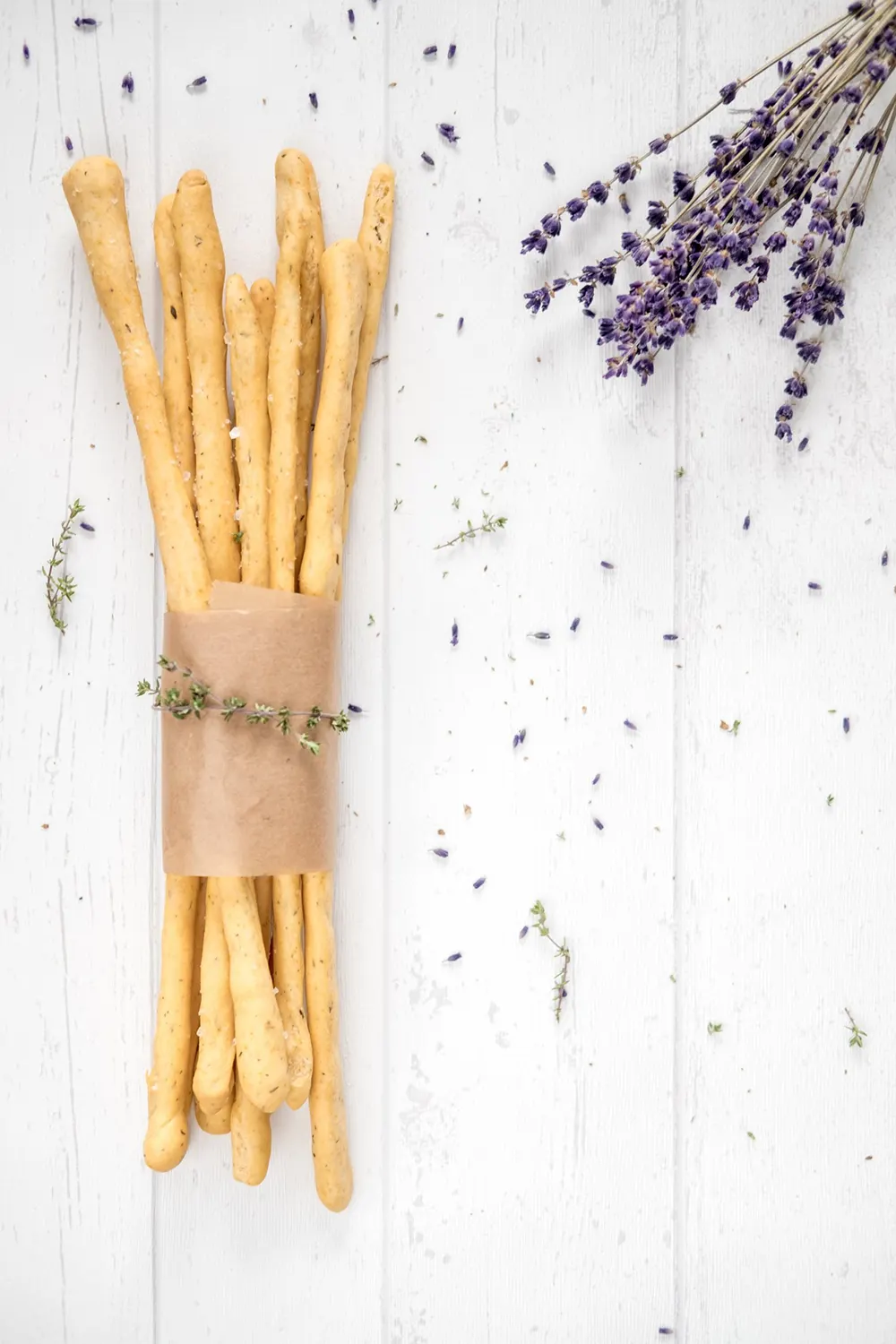 One of our favorite party snacks are these delicious breadsticks, which you can combine with any vegan dip from our list. Try them out, so they become your favorites too!
#10 – Vegan Pasta Salad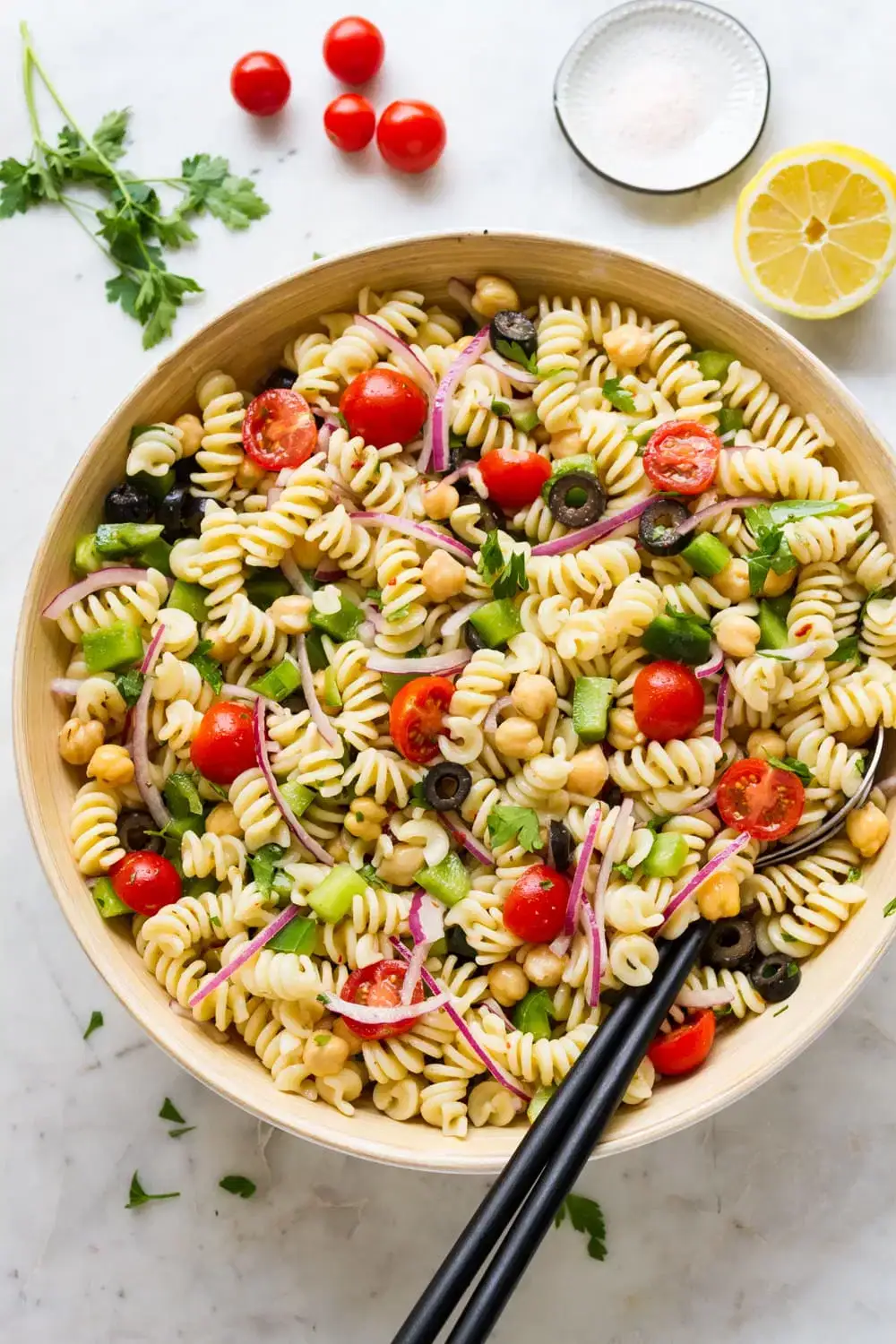 Serve it as a salad or a main dish with minimal fuss and combine ingredients with what you have in the kitchen.
#11 – Marinated Mushrooms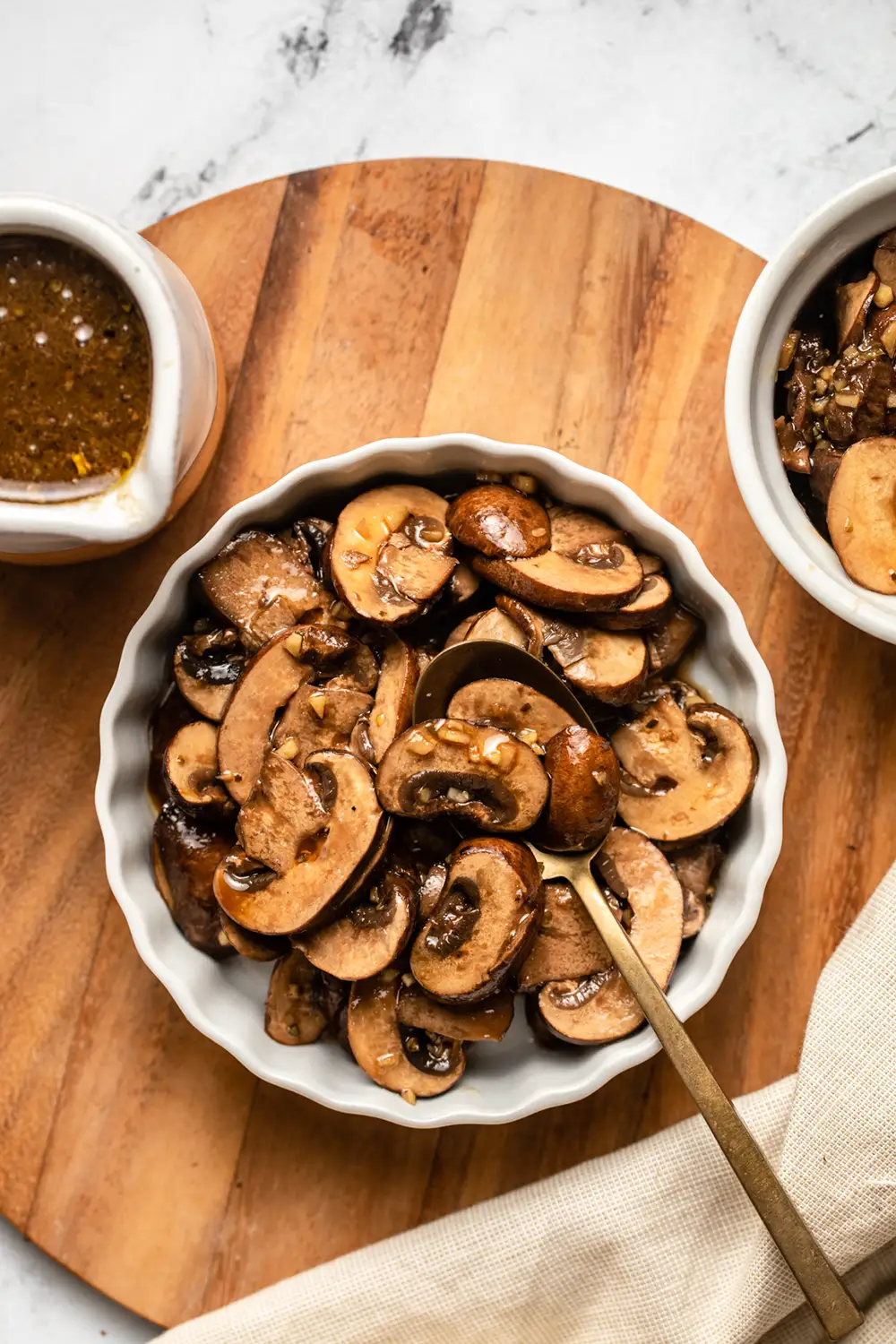 Pack a mason jar of balsamic marinated mushrooms, which are easy to transport and can be used as a side dish or dip.
#12 – Easy Vegan Brownies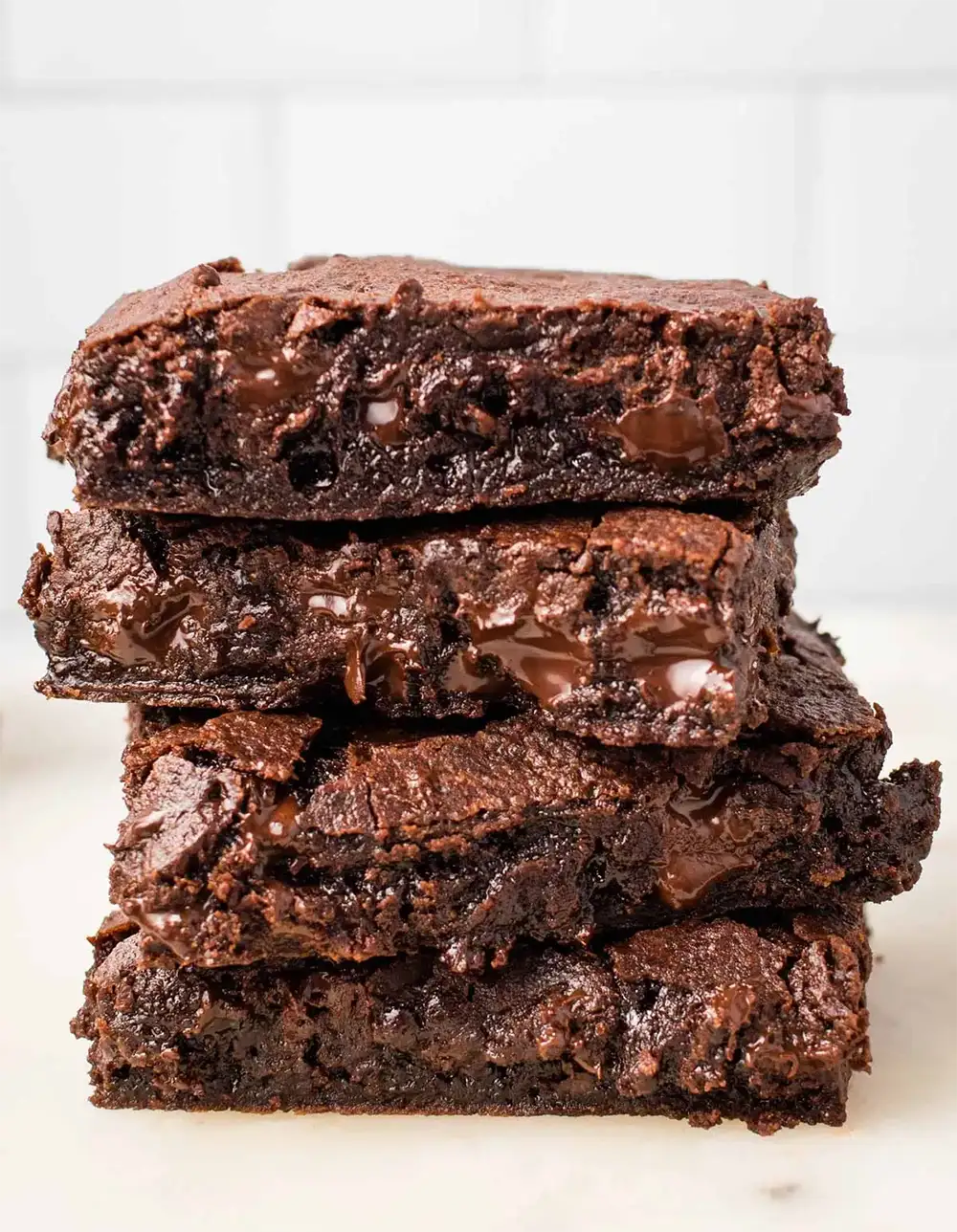 This beloved dessert is a perfect mixture of rich and fudgy, try it out..
#13 – Vegan Gyros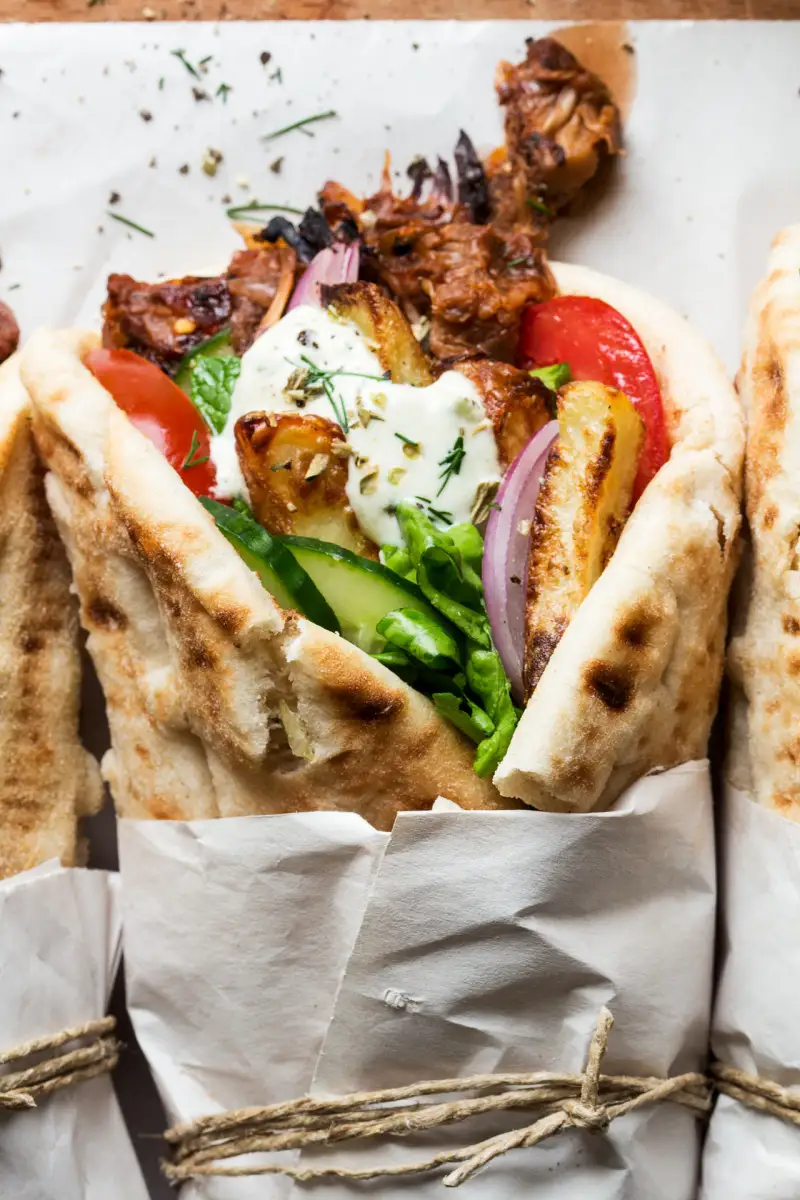 Caramelized onions and jackfruit pork, wrapped in vegan pitas with maple syrup and soy sauce, is going to leave you wanting more.
#14 – Vegan Tomato Orzo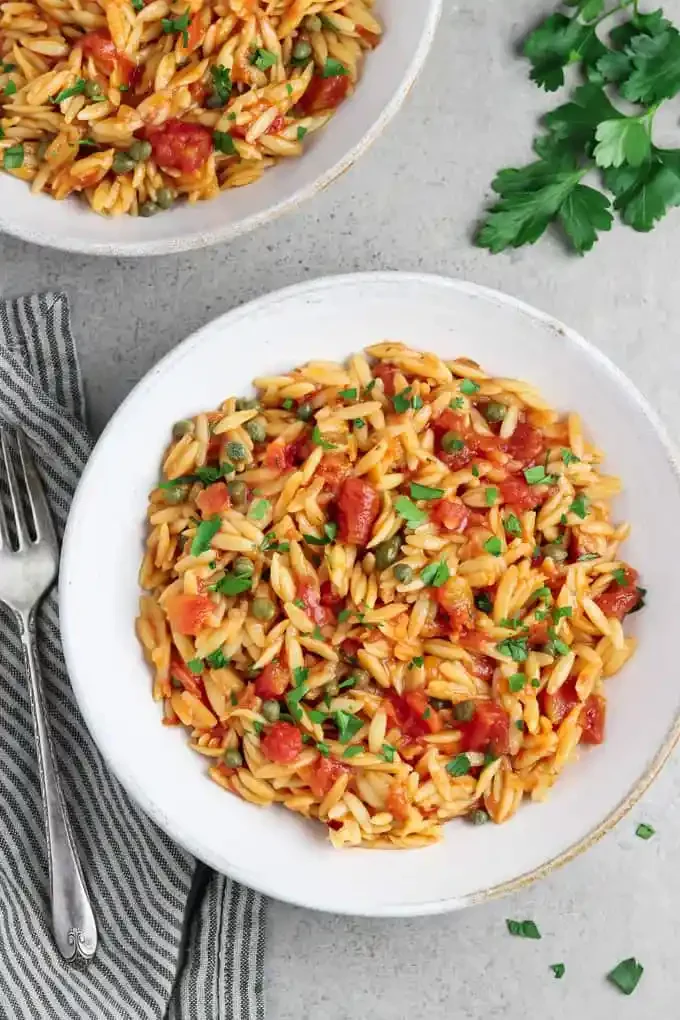 Serve this tasty tomato orzo as a salad, everyone will love it for its roasted tomato relish.
#15 – 3 Ingredients Vegan Ice Cream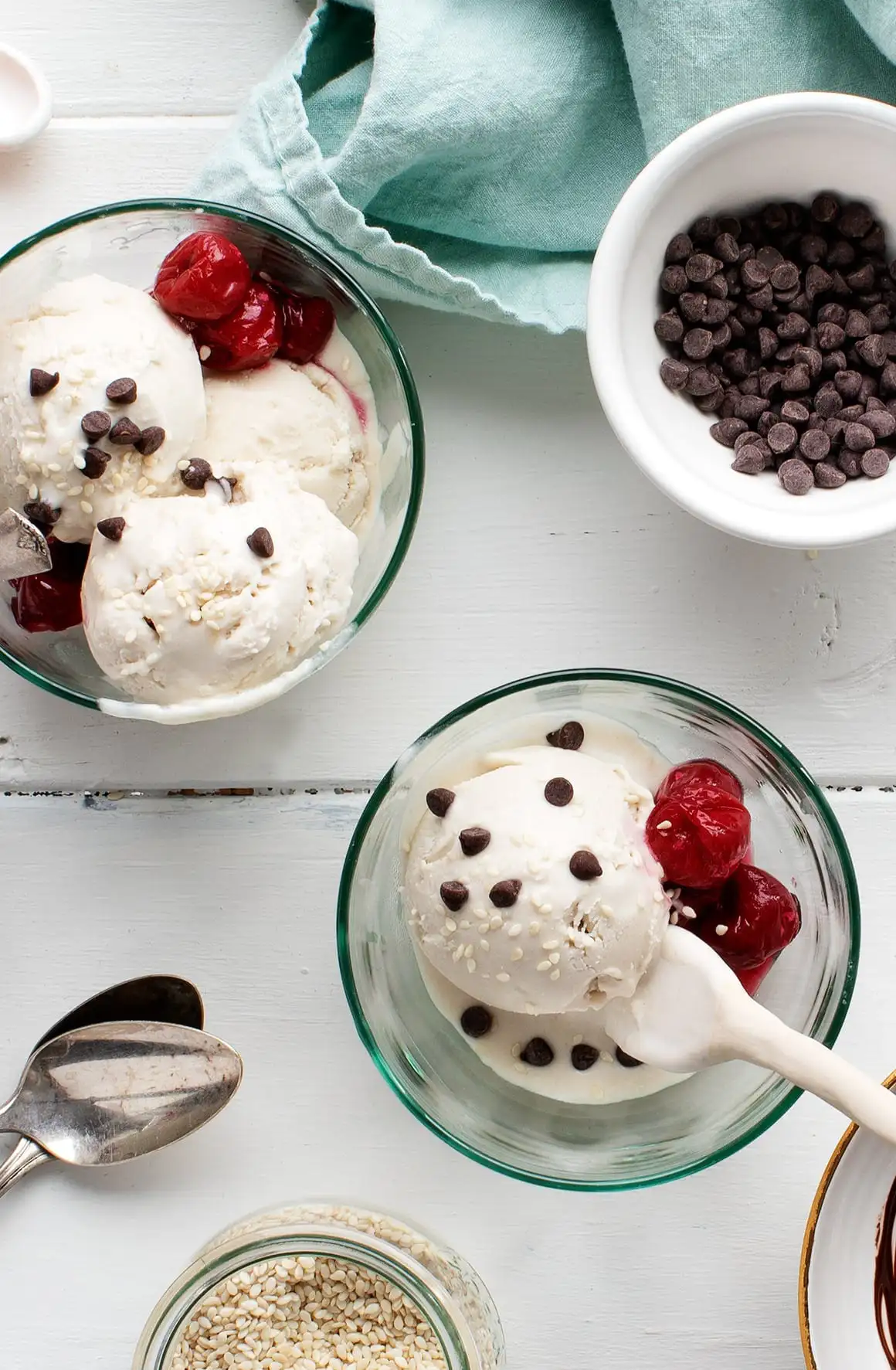 Blend coconut milk, tahini, and maple syrup, and freeze to make our most refreshing dessert. Make sure to read our tips on how to keep your food cold outside.
#16 – Spring Pasta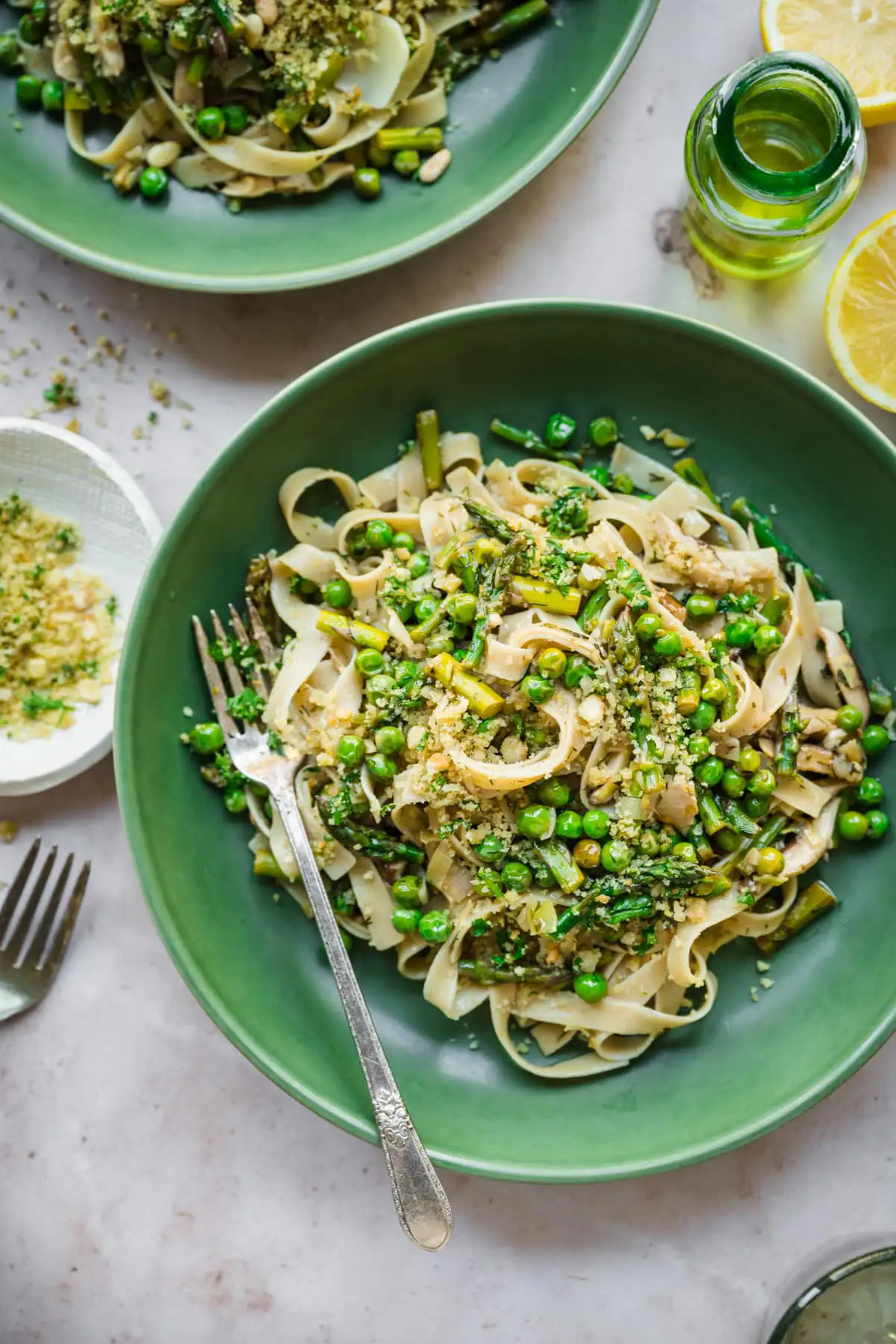 Served warm or cold, spring pasta consisting of peas, leeks, and asparagus will leave them asking for more.
#17 – Vegan Lebanese Fattoush Salad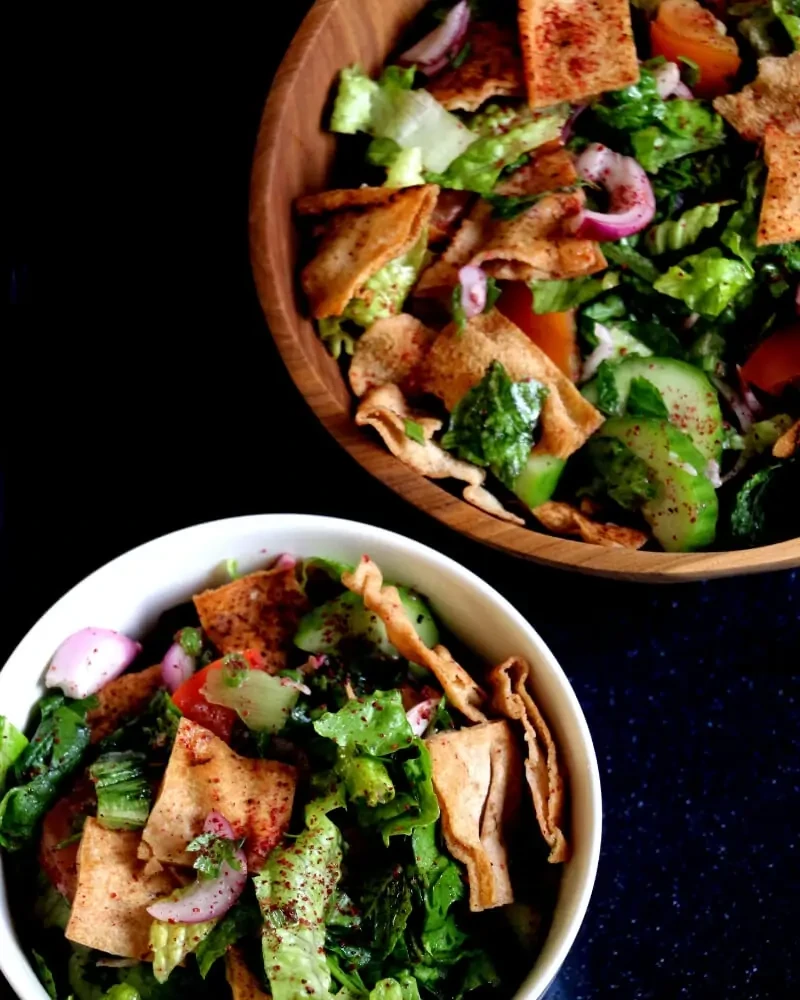 Another make-ahead salad from fresh Lebanese bread, lettuce, and Fattoush dressing is foolproof for a summer outing.
#18 – Beetroot Hummus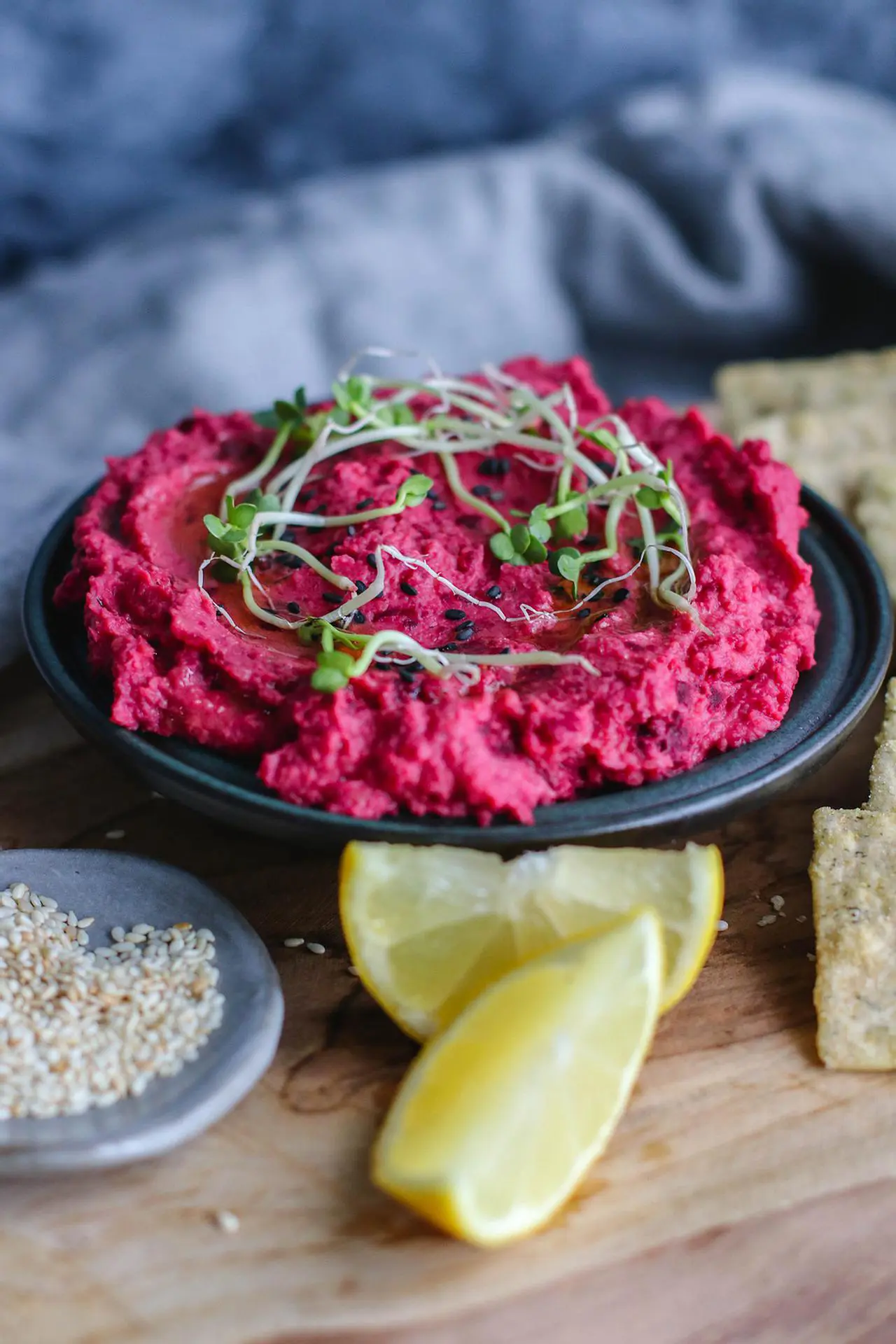 An earthy but innovative dip for your vegan picnic. Beetroot hummus is a fun version of hummus, you should try out.
#19 – Artichoke Hummus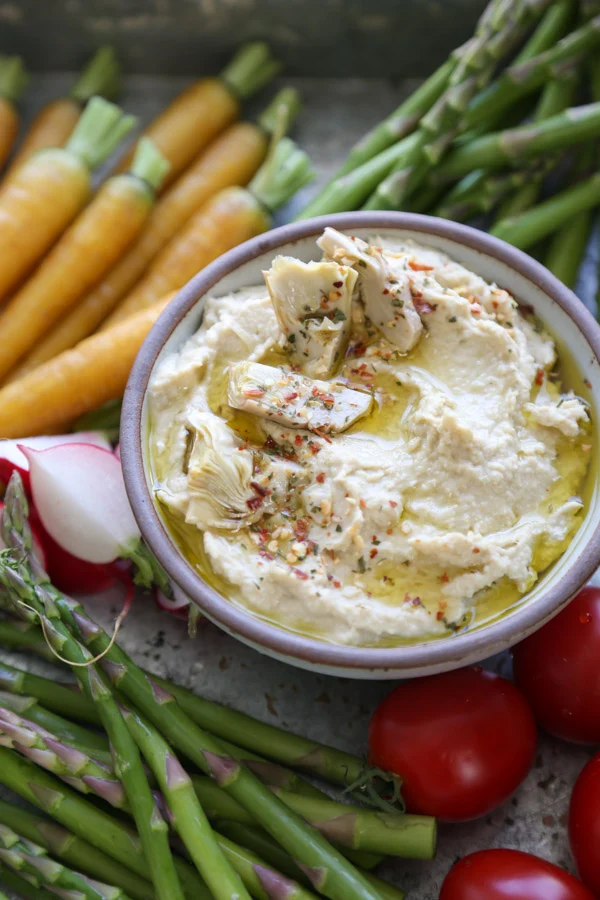 Another light but easily made hummus version is artichoke hummus.
#20 – Mushroom Pate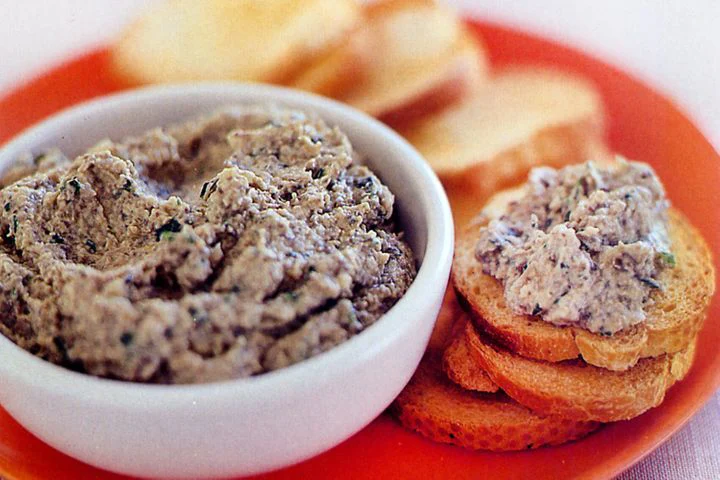 Creamy cheese, savory mushrooms, and virgin olive oil all come together to make this mouth-watering spread.
#21 – Mango Sorbet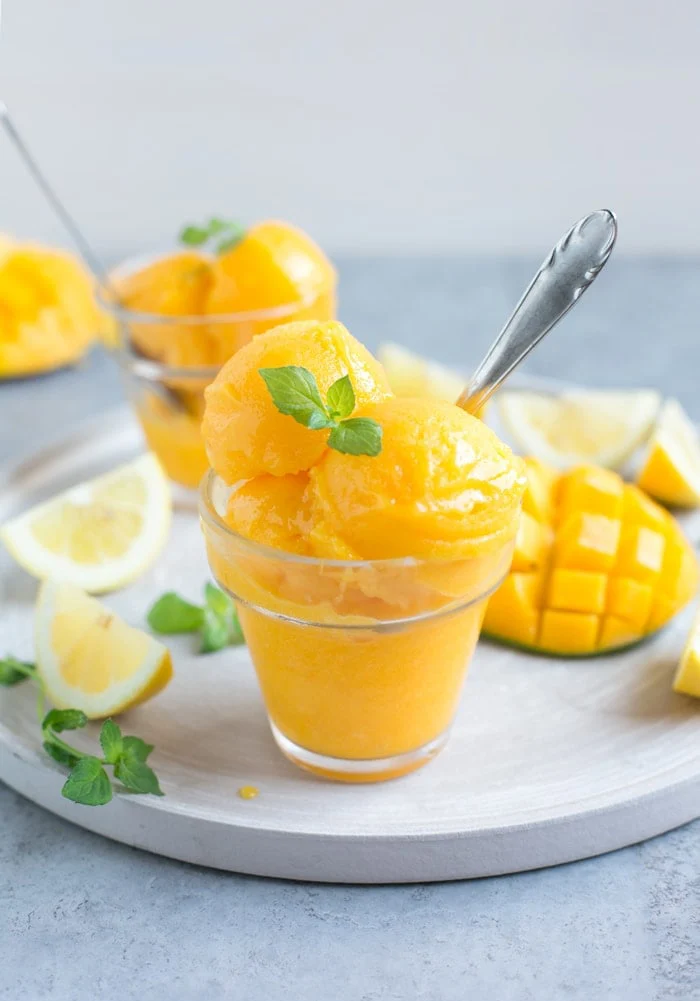 Putting this velvety mango sorbet into glass bowls will take more time than its preparation.
#22 – Asparagus Noodles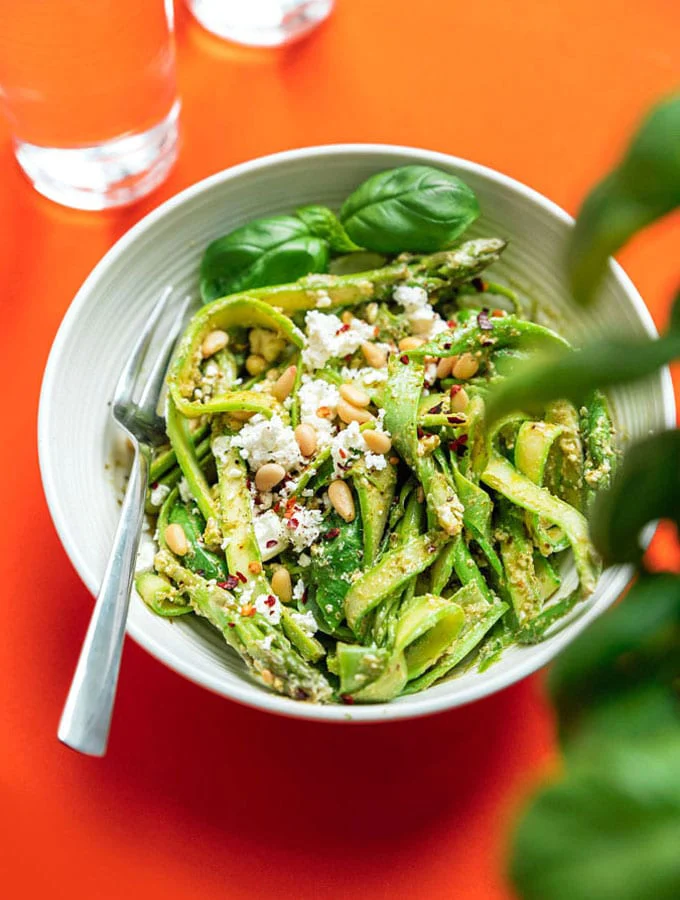 Shaved asparagus noodles, topped with some tofu and classic pesto is just as light as it needs to be, for a summer vegan picnic.
#23 – Peach Iced Tea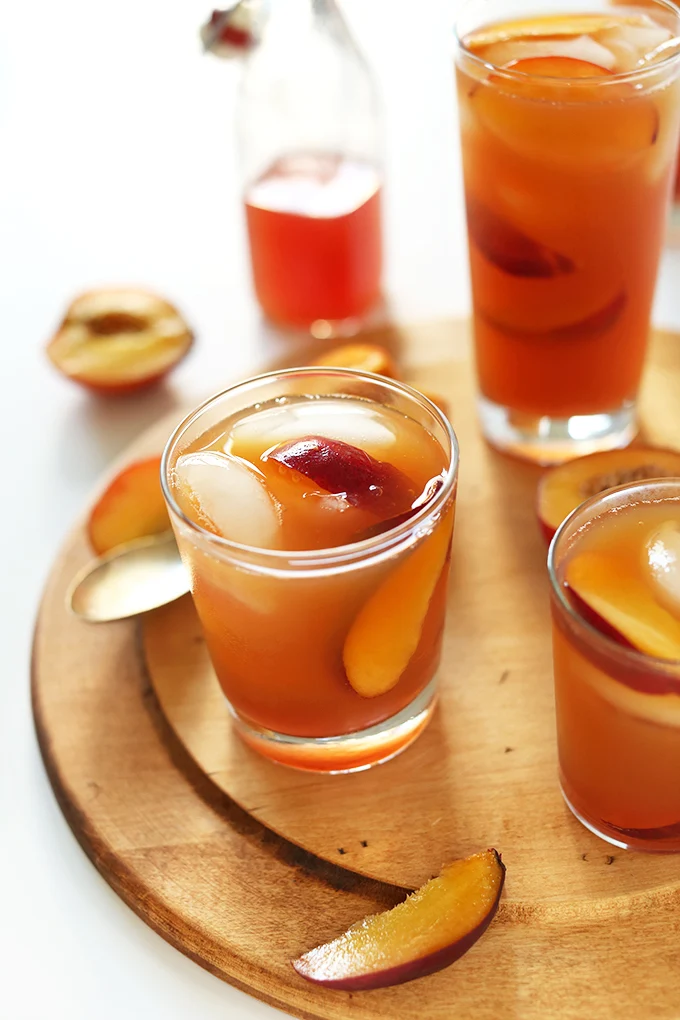 Unsweetened peach syrup perfectly matches a hint of black tea, all that with some ice on top, to refresh your guests.
#24 – Fruit Salad with Citrus Maple Syrup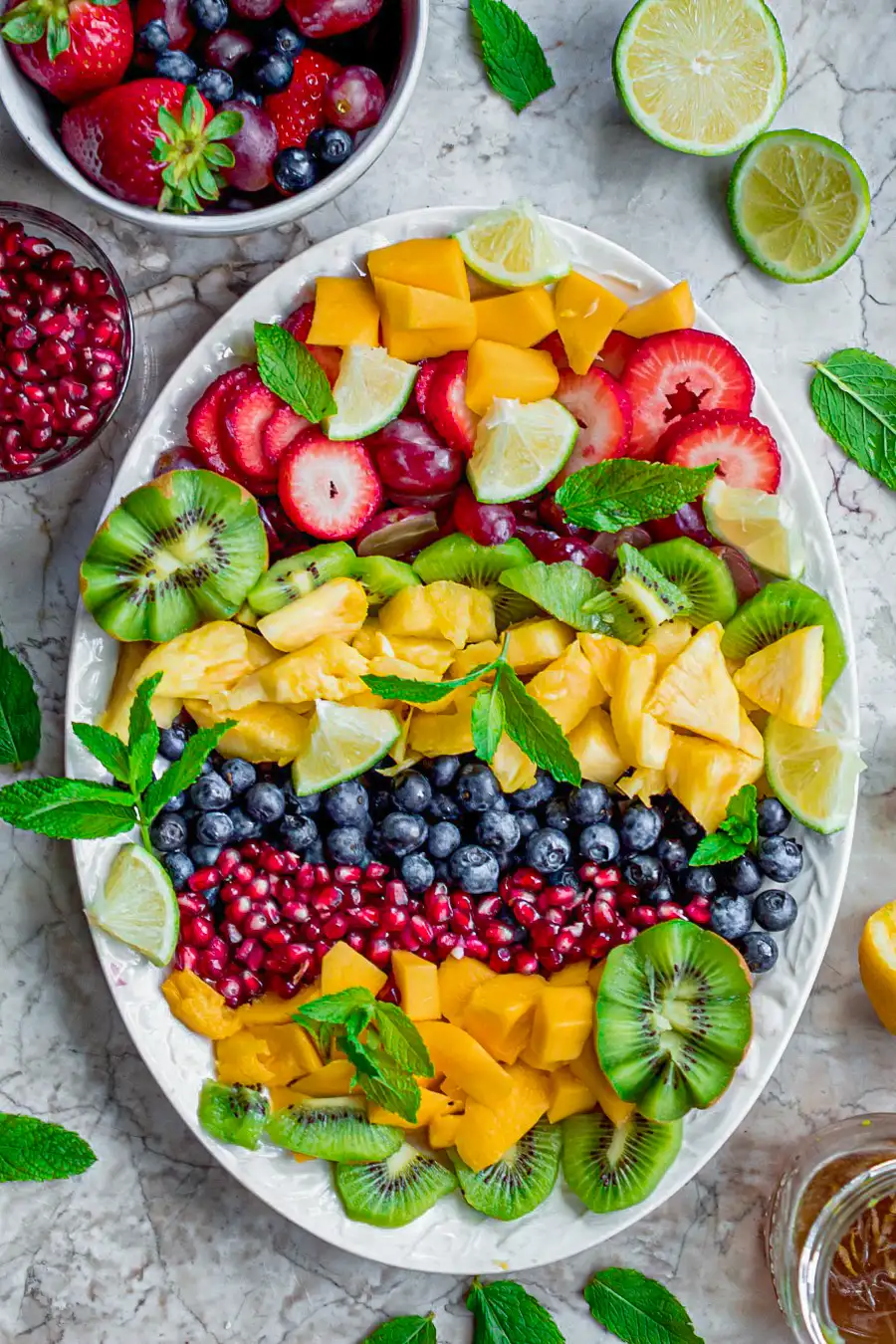 Top your favorite seasonal fruit's fresh taste off with some maple syrup and apple juice dressing.
#25 – Raw Zucchini Wraps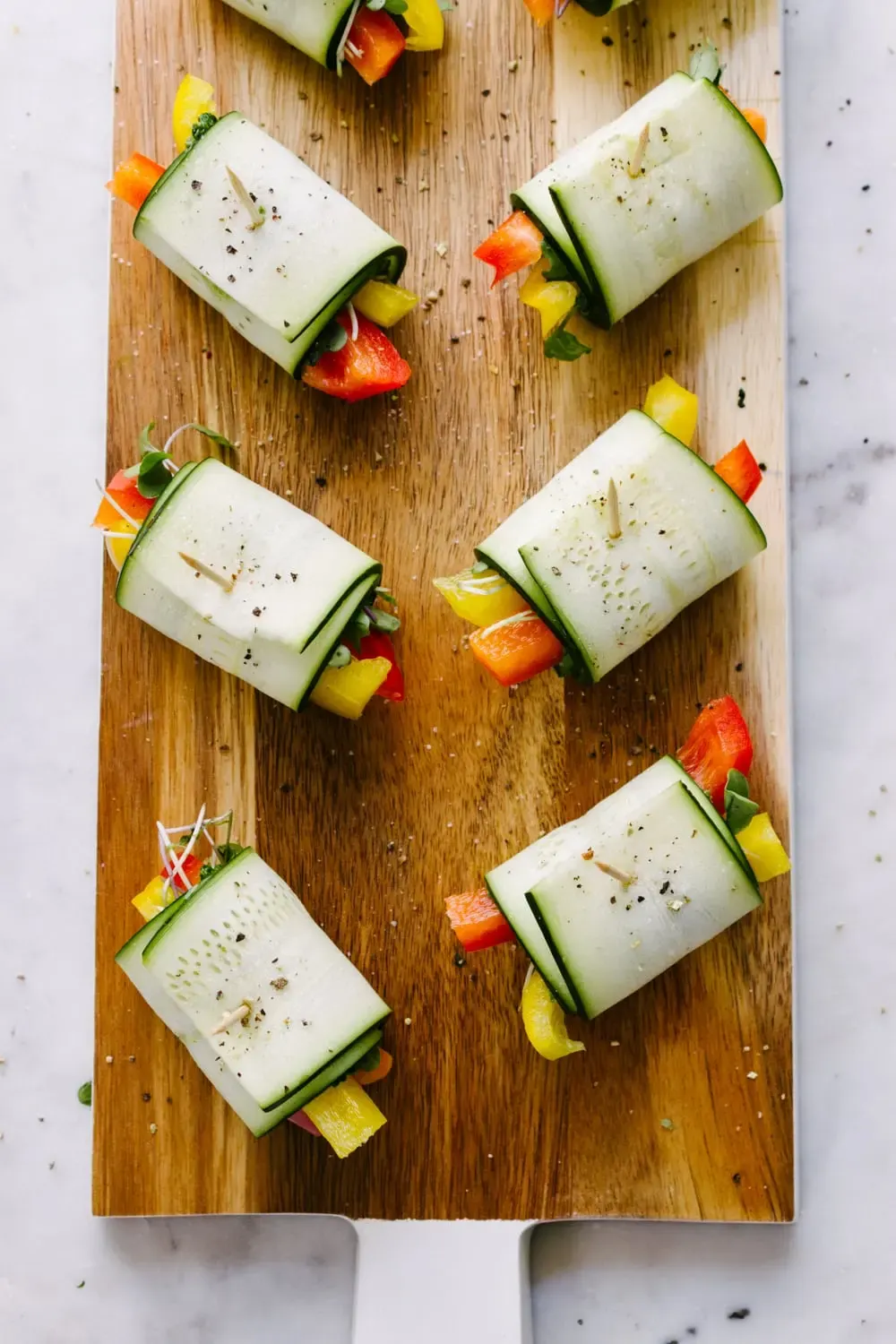 These raw zucchini wraps are the vegan version of finger food. Combine them with seasonal veggies and pesto, for the crispest of tastes.
#26 – Simple Vegan Guacamole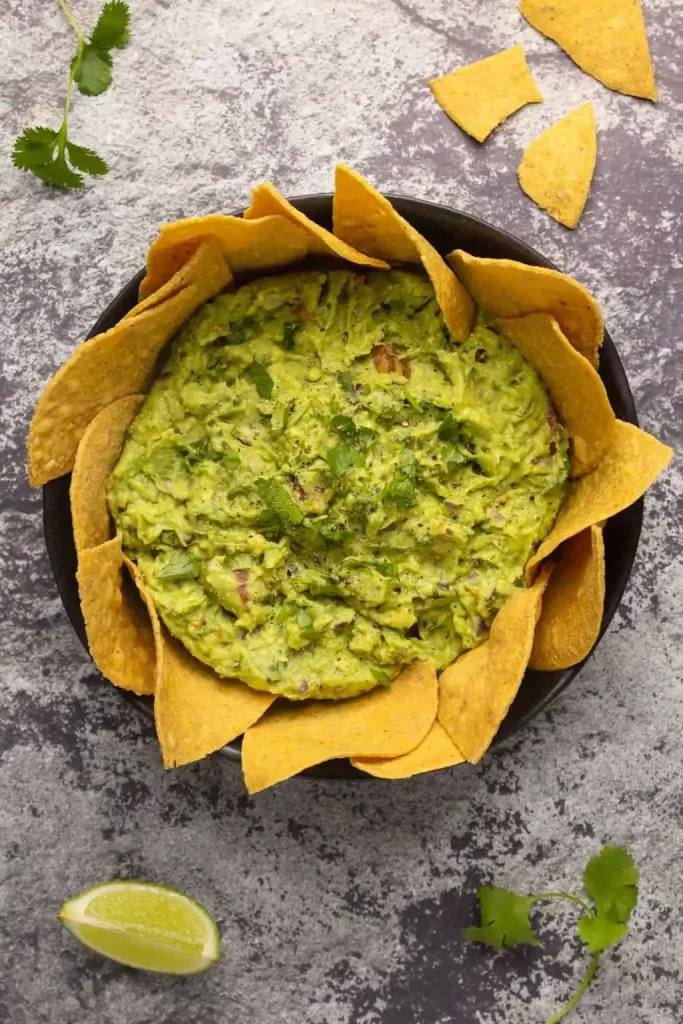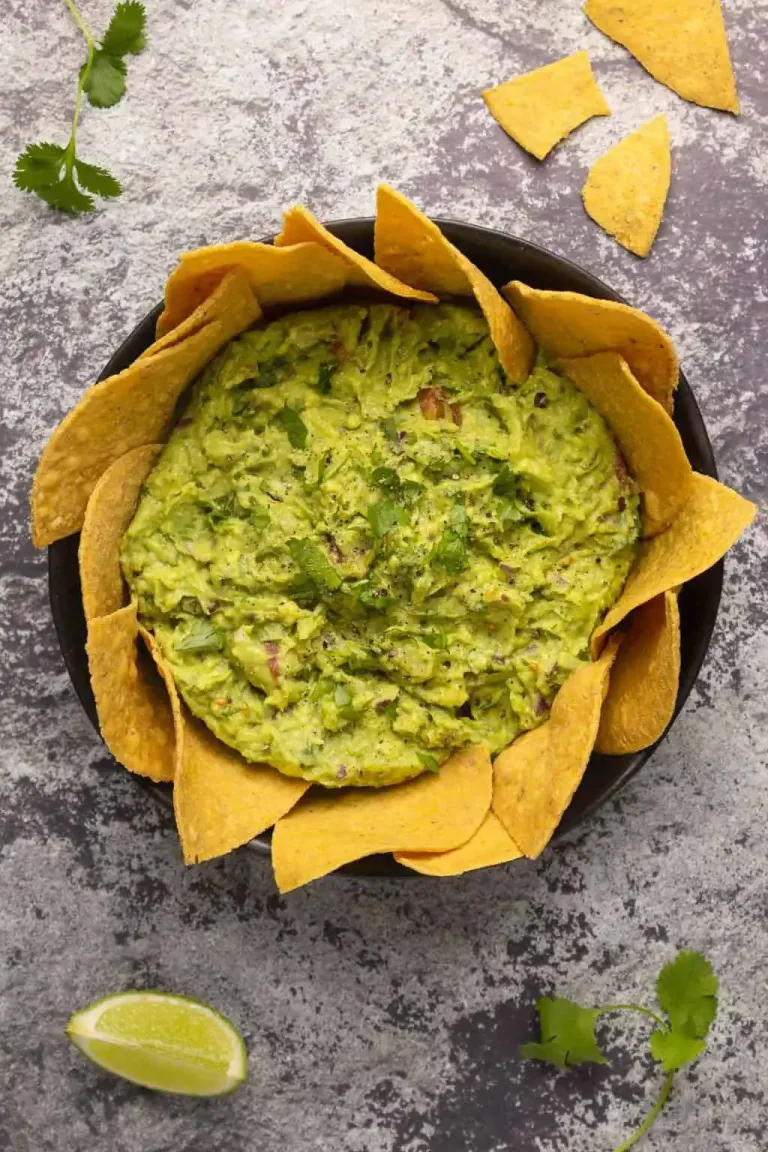 Without this dish, you can't even imagine a picnic. So hurry up and smash those avocadoes!
#27 – Grilled Vegetables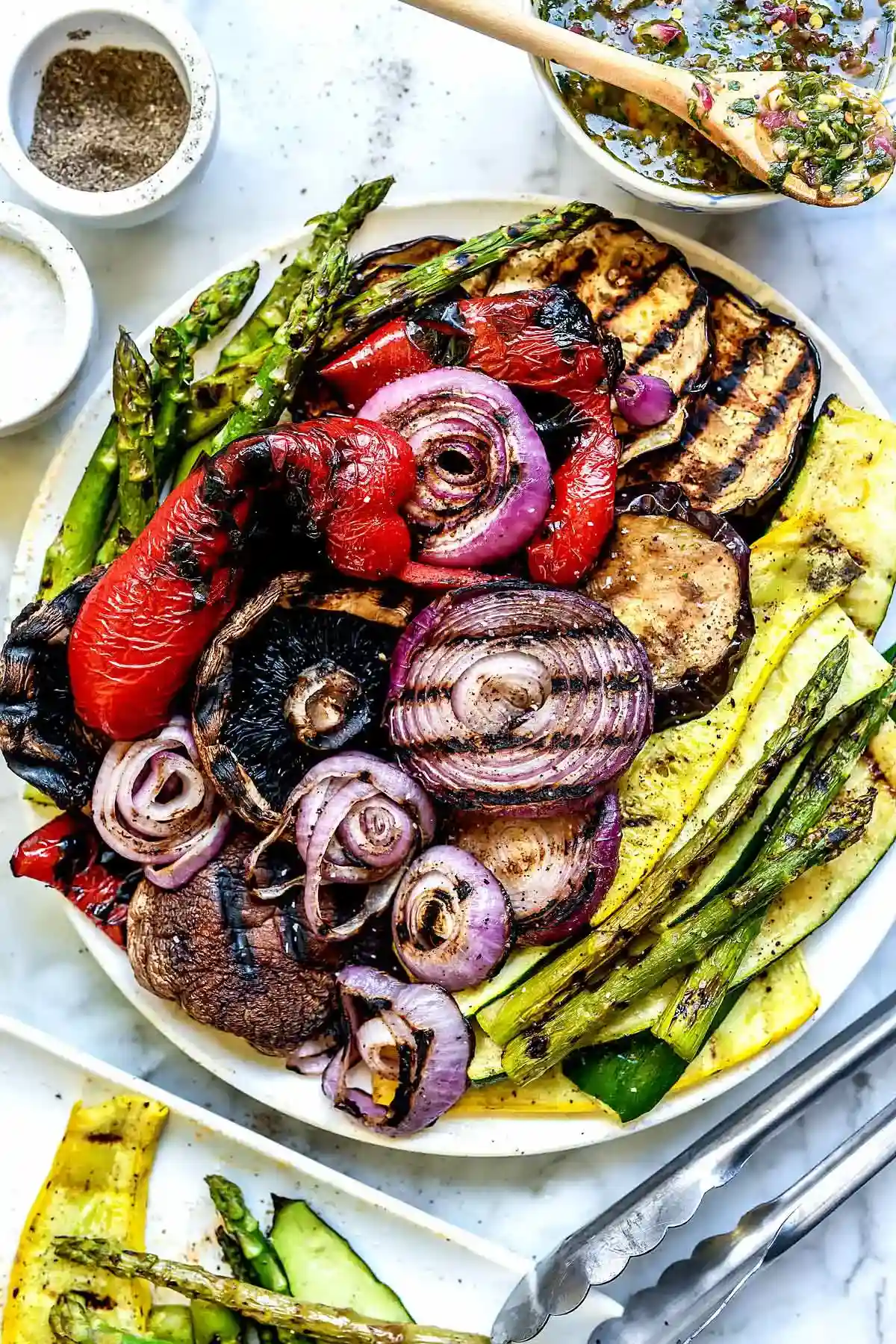 Another one of our easy vegan picnic ideas is this staple picnic food, grilled vegetables. It doesn't get simpler than this.
#28 – Sesame Crackers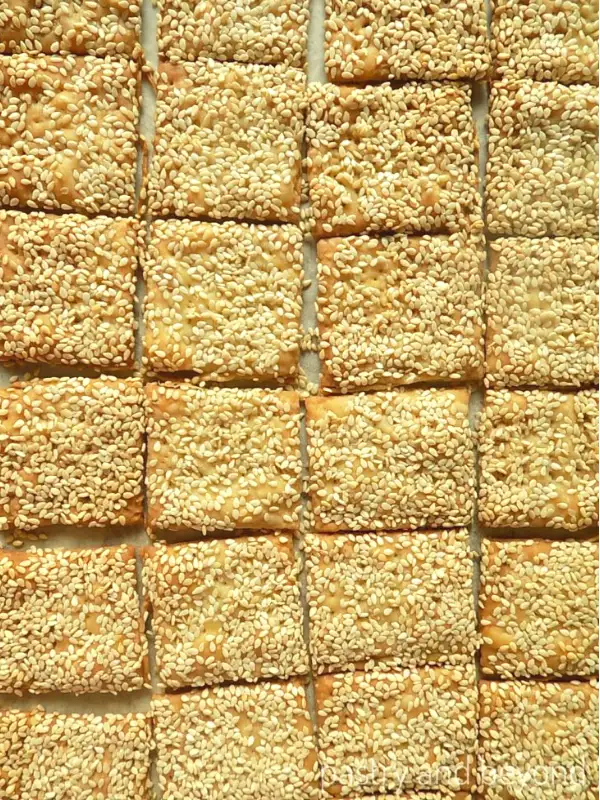 If you're looking for a fun way to spice up your dips, why not try this sesame goodness?
#29 – Oven Beet Chips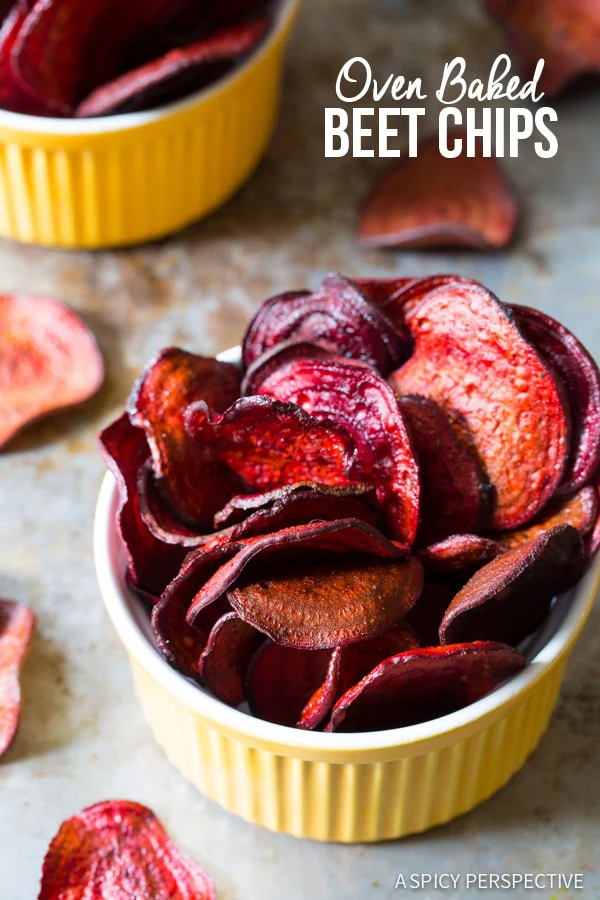 These delicious oven-baked beet chips are the healthy version of potato chips.
#30 – Ginger Root Tea with Lemon and Mint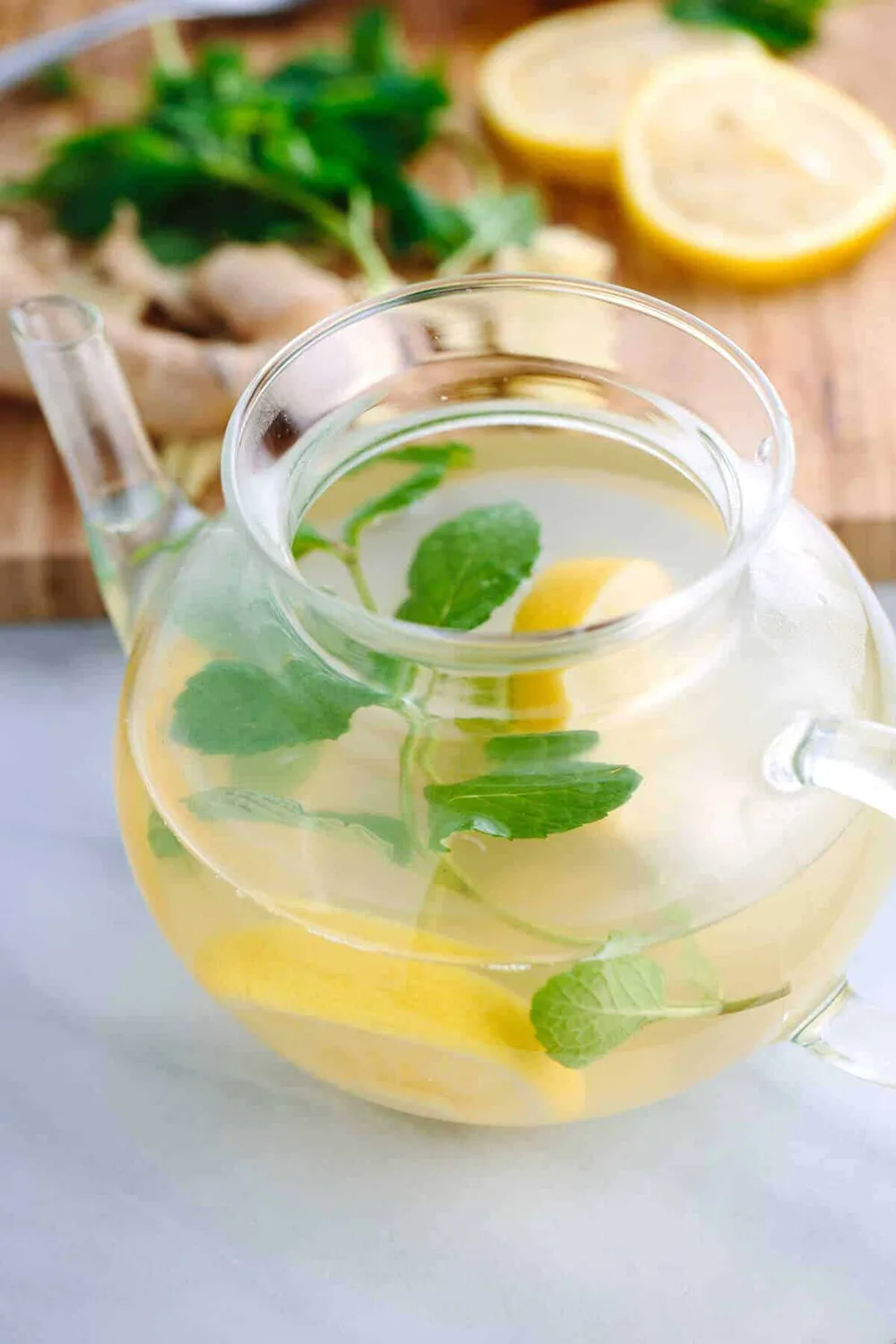 This refreshing and very easy-to-prepare drink takes only three aromatic plants: ginger, lemon, and mint, to make you a drink that will refresh your tastebuds.
#31 – Olive and Rosemary Focaccia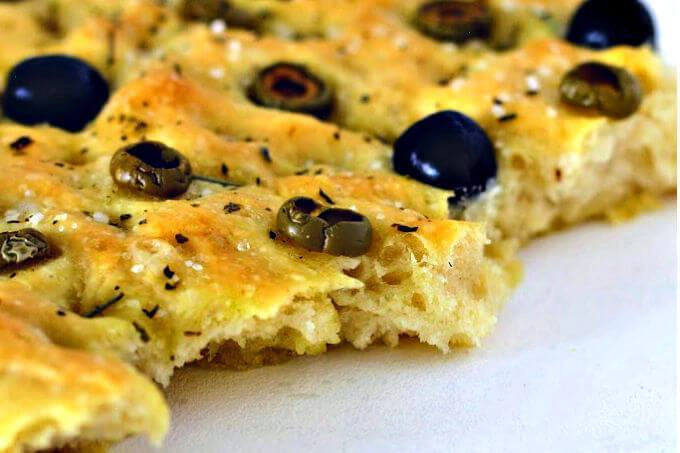 This focaccia bread combines olives and rosemary, it'll make you feel like you're picnicking in Italy.
#32 – Vegan Peach Cobbler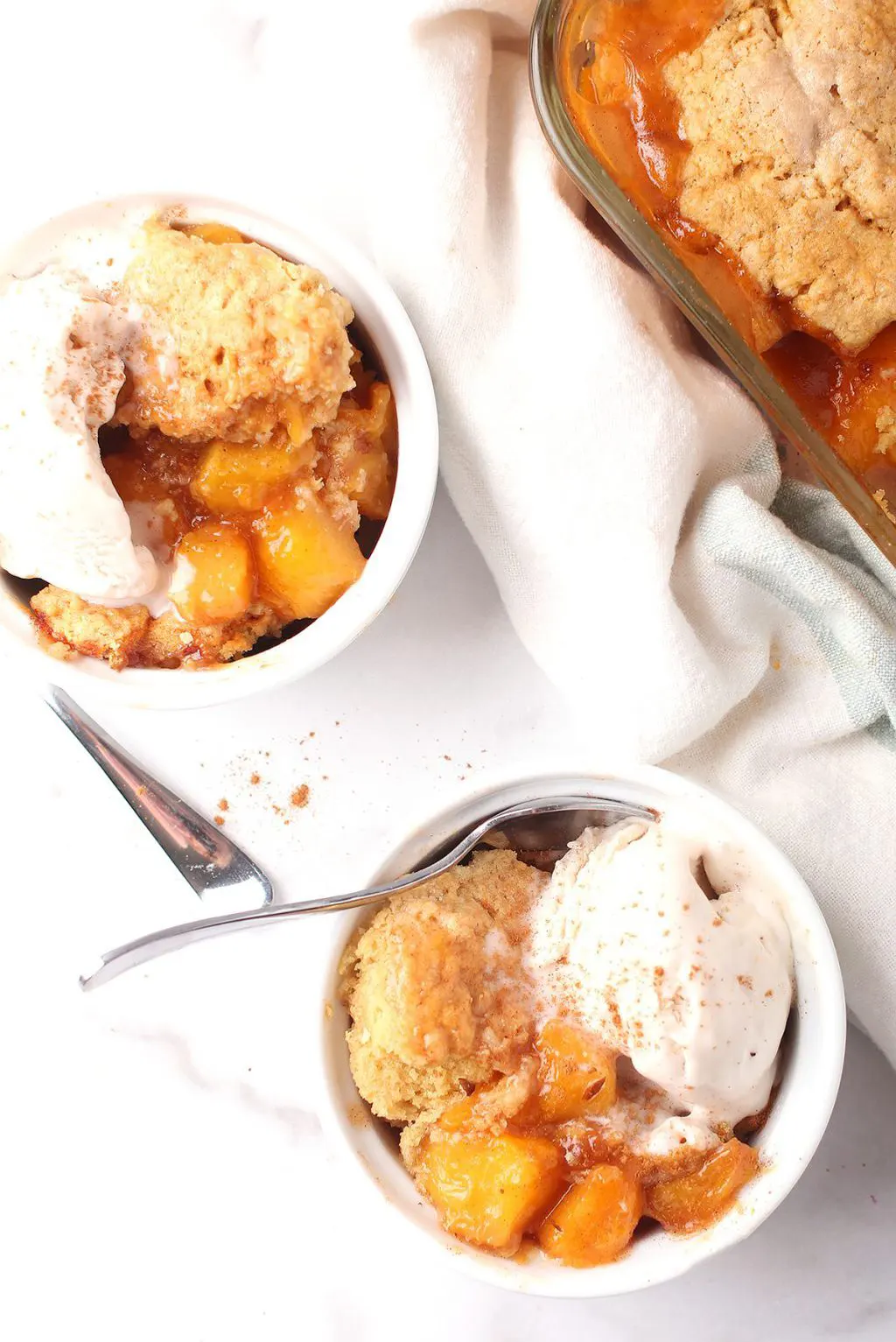 Juicy peaches topped with fluffy biscuits make this a staple picnic food but turned vegan.
#33 – Vegan Apple Crisp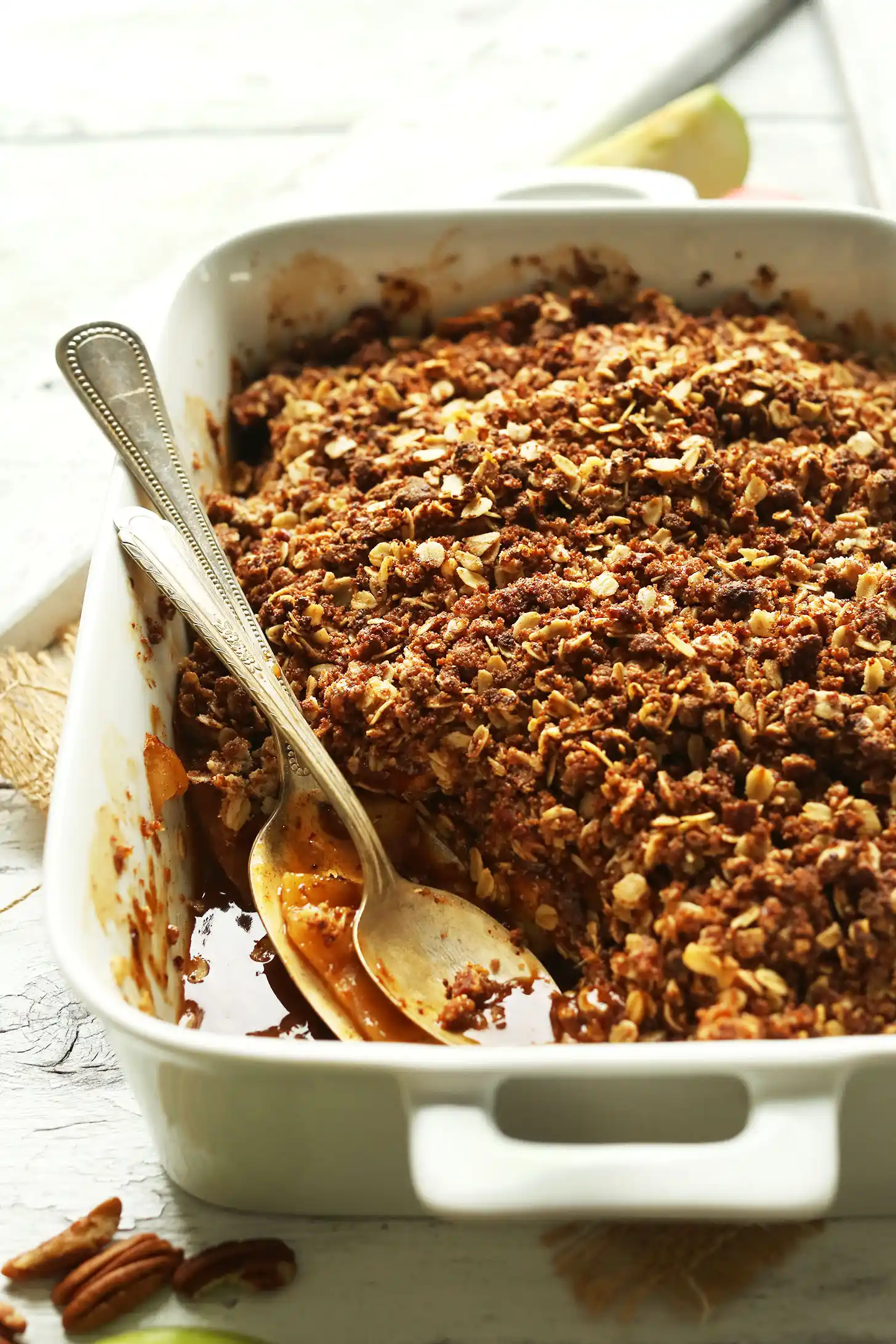 An array of nuts over juicy fruits in a huge ceramic baking dish. Is there anything that sounds better than that?
#34 – Falafel Burgers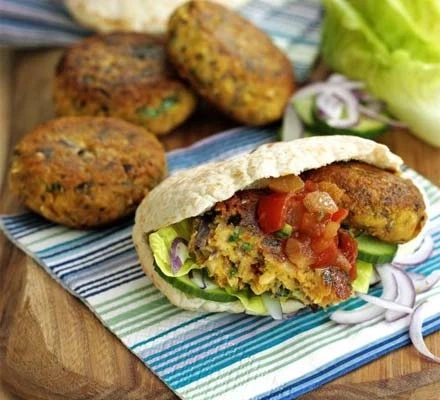 Looking for a healthy way to substitute burgers on your grill? Try falafel patties, topped with some hummus and pita bread.
#35 – Banana Bread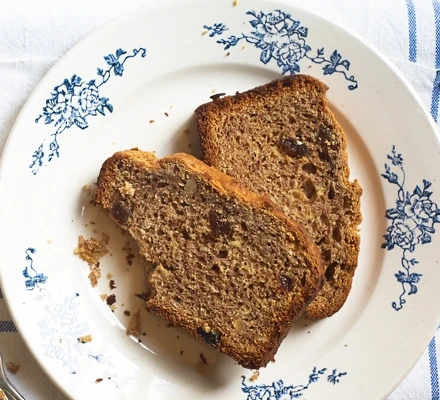 Last but definitely not least is another staple of our easy vegan picnic ideas. Who doesn't love this recipe?
#36 – Vegan Oat Bars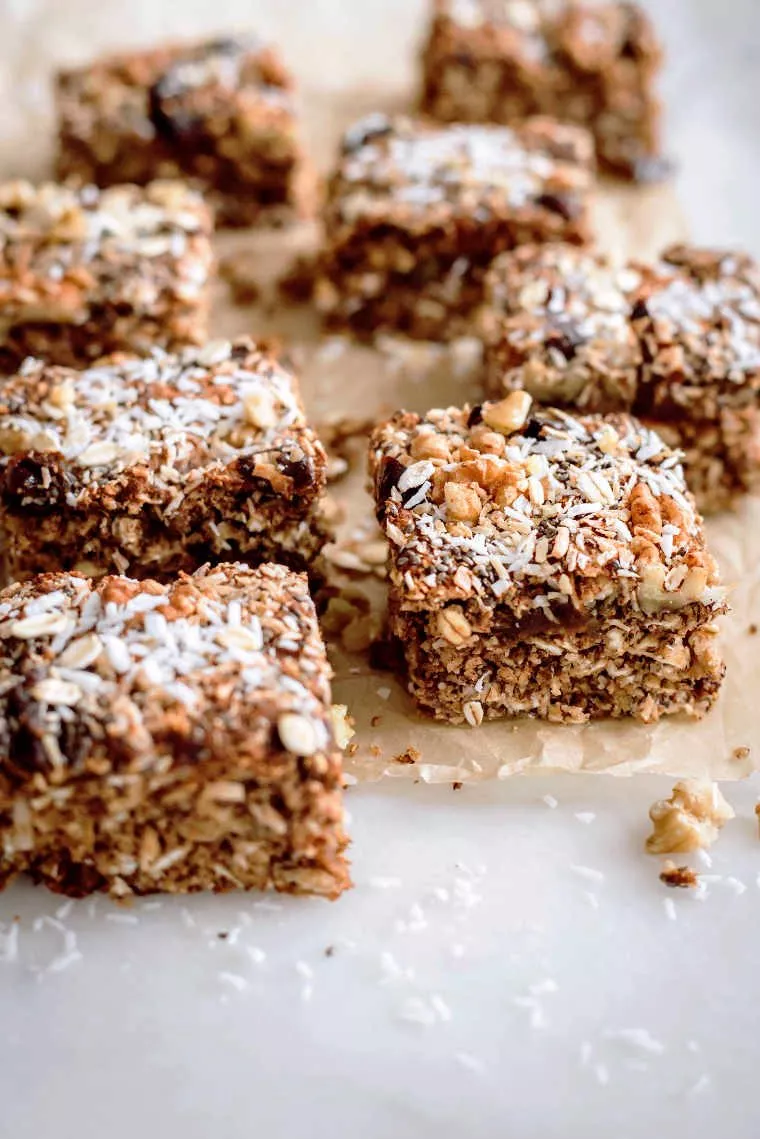 These oat bars are perfect if you're on the run to make it to that picnic, or if you're looking for a timeout snack.
So far, we have reviewed 36 easy vegan picnic ideas. The goal was to help you find the perfect recipe for your picnic, be it the main course, dessert or drink.
We hope our short but informative article helped you in doing just that and enjoying a beautiful summer outing with your vegan friends or family.