Cupcakes can be a sweet finish to any meal!
These miniature cakes save you from being on cake cutting duty and can give you more time with your guests. Also, they look adorable. 
Cupcakes can check the box for a tasty and easy-to-serve dessert. But, what is the best way to transport them in one piece?
Cupcake carriers will be the most hassle-free way to get your cupcakes to a picnic or an event. These boxes usually provide individual slots for your cupcakes.
This way, they won't tumble into each other and mess up their perfectly iced tops. Also, make sure your cupcakes stay in a temperature-controlled environment until they are ready to serve.
Here are some helpful hacks for transporting your cupcakes while preserving their taste and design.
---
What is the easiest way to transport cupcakes?
1. Use Cupcake Carriers
The most ideal way to transport your cupcakes from A to B is by using a cupcake carrier.
A cupcake carrier is specially designed to keep your cupcakes upright with the right amount of space so they don't touch each other.
Cupcake carriers come in many shapes and sizes. You can choose a carrier that will hold a few dozen cupcakes, or you can also find disposable individual-sized containers.
When searching through hundreds of options, we found this Squish cupcake carrier on Amazon.
Its tiered shelves hold up to 24 cupcakes, and you can also use it like a regular cake box. While many carriers put the carrier handle on the lid, the Squish's straps safely to the bottom of your container.
This ensures that you don't lose your batch of cupcakes because of an insecurely clasped lid. If you don't yet own a cupcake carrier, this could be a solid option.
A cupcake carrier is best, but if you don't have one, and you are in a rush to get to your event on time, there are other ways to get your cupcakes from point A to point B.
---
How to Transport Cupcakes Without a Carrier (DIY Methods)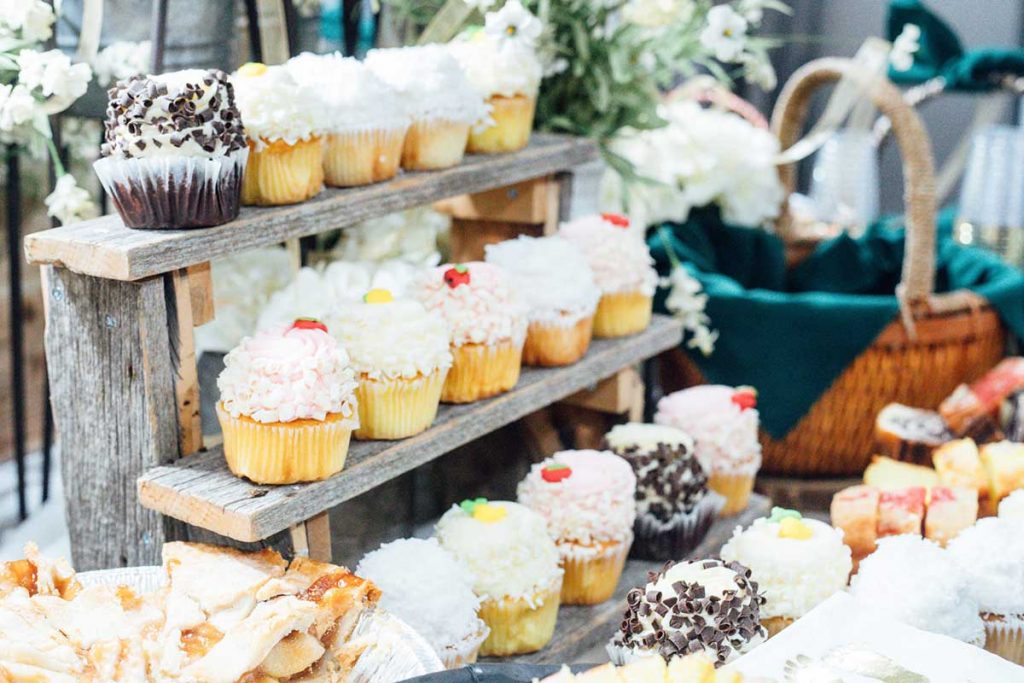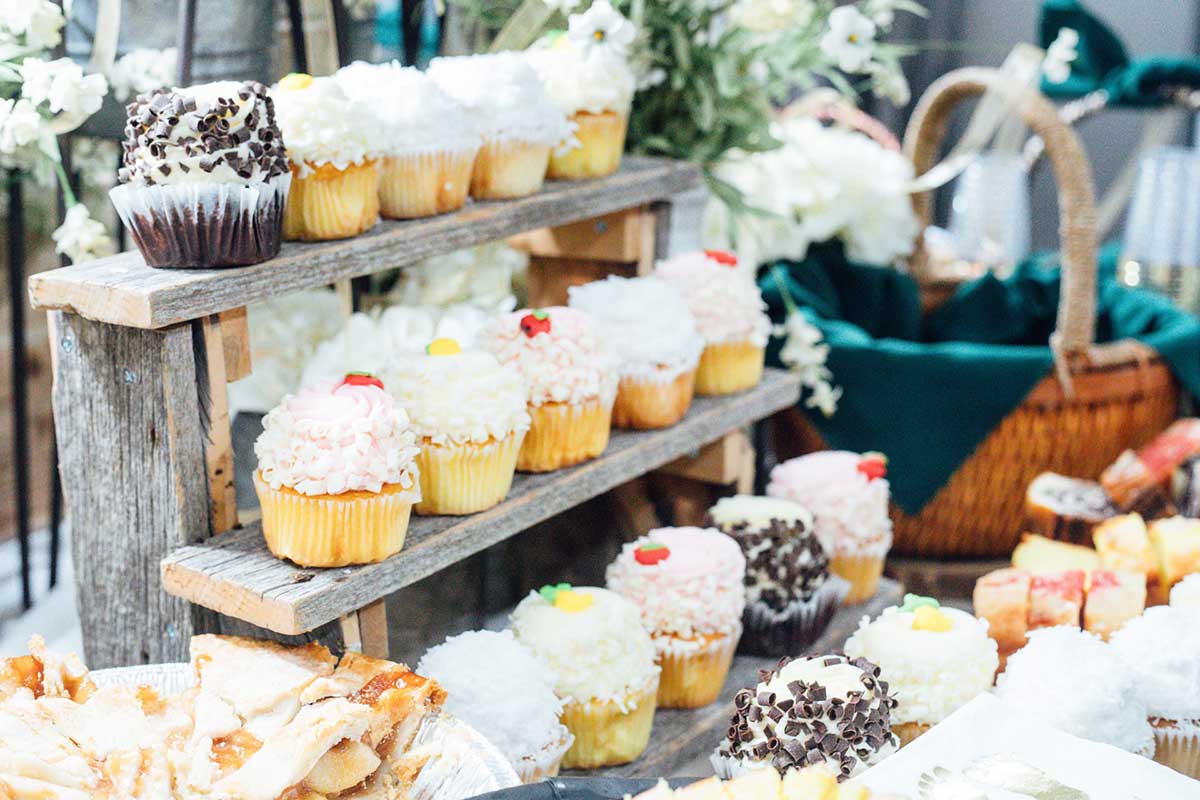 1. Use A Roasting Dish
A roasting dish can also provide a safe and sturdy dish to keep your cupcakes. Many roasting dishes are large enough for you to put your muffin tin of cupcakes directly inside. Then you can cover them with the roasting pan's lid and off you go!
2. Use A Muffin Tin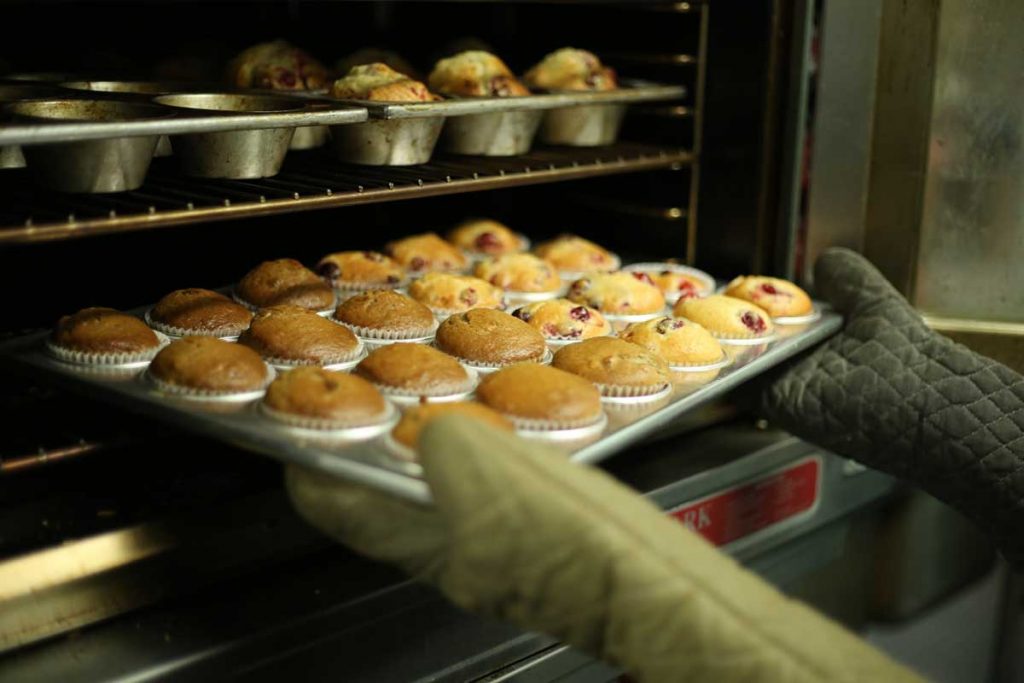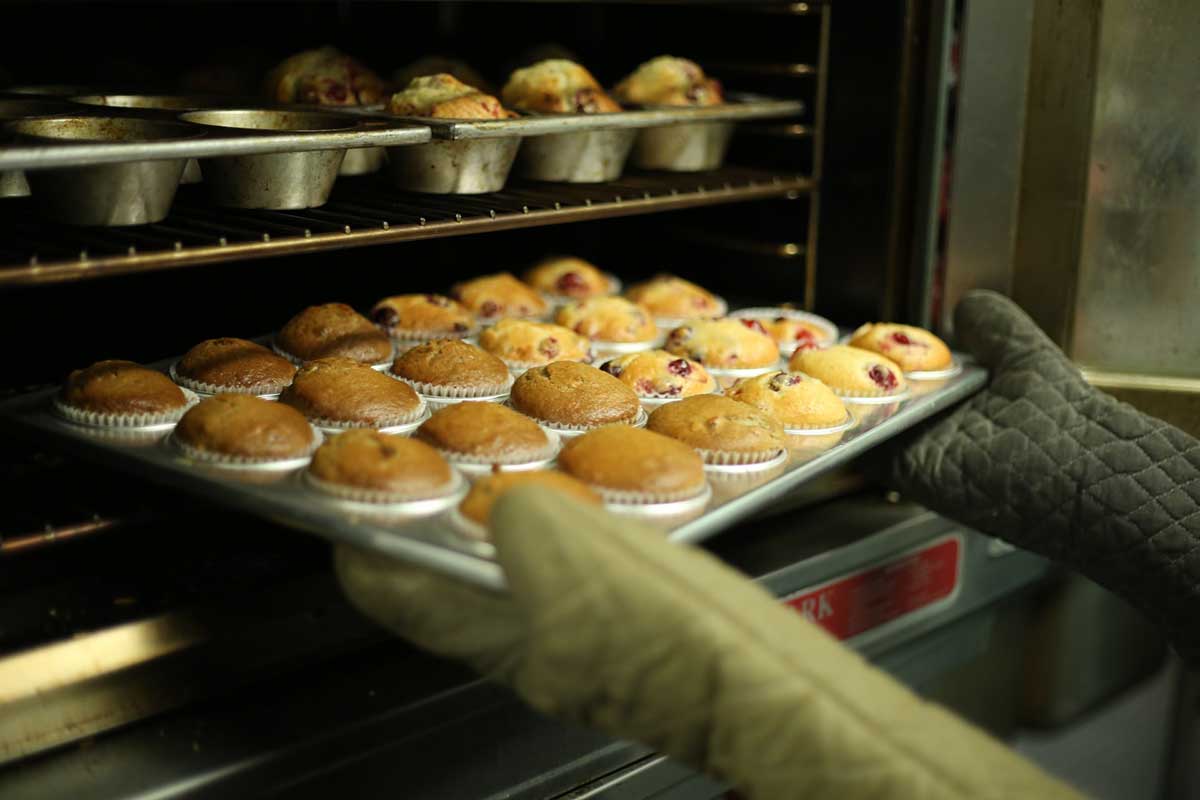 Chances are you baked your cupcakes in a muffin tin. This can also be a perfect way to transport your cupcakes without a carrier. A metal muffin tin will provide the separation your cupcakes need, as well as support. Just make sure your muffin tin has had time to cool before you pack it up!
3. Use A Sturdy Box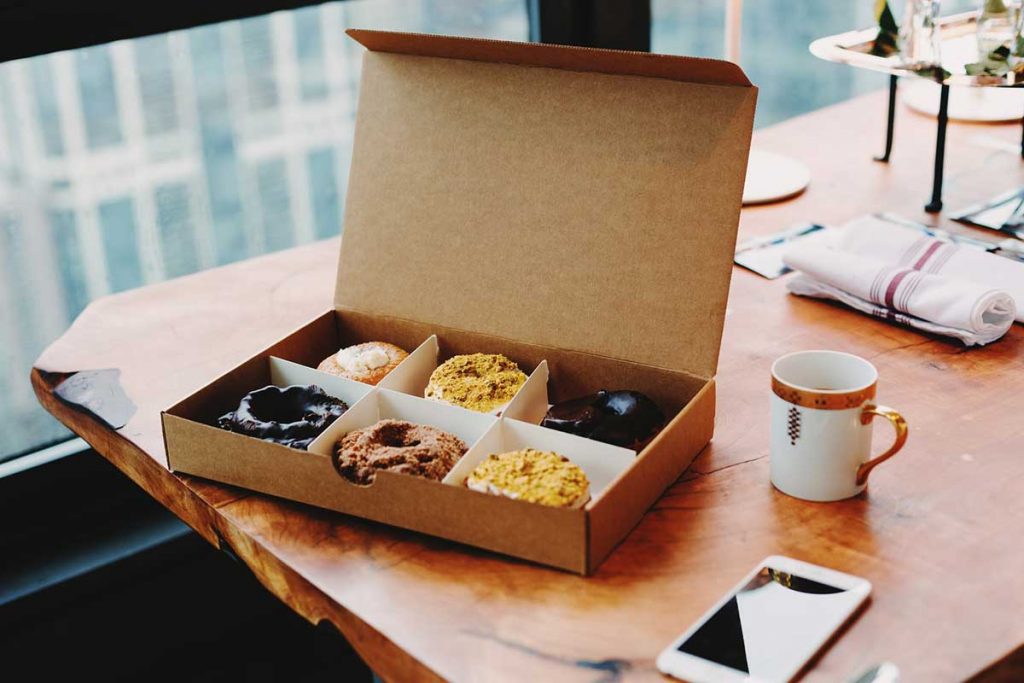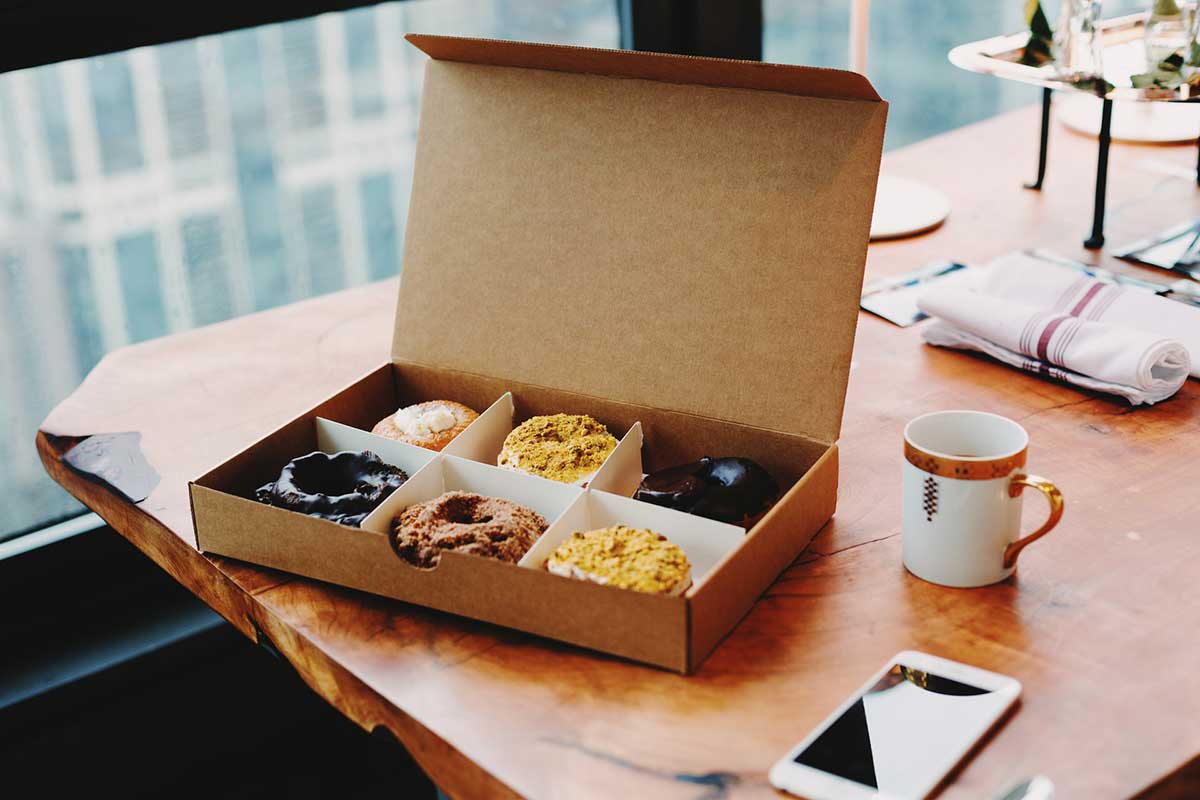 A sturdy box can also be an option for transporting cupcakes, especially if you are packing up your cupcakes in individual boxes like these Recyclable Individual Containers.
You will just want to make sure the box doesn't leave so much space between your cupcakes that they begin to tip over and roll around. Make sure you are using a box that doesn't collapse easily, as well. You can also make a cupcake DIY box easily by using some cardboard or sturdy gift bags.
If you line the box with rubber shelf lining, it can give your cupcakes an added layer of stability.
---
How to Transport Cupcakes in Hot Weather
1. Refrigerate Before Travel
Warm oven-fresh cupcakes can make a delicious "cook's treat," but unfortunately warm cupcakes don't travel well.
You will want to make sure you pad in enough time for your cupcakes to cool down before you hit the road. This will help your cupcakes to cool down and firm up making them more travel-hardy.
2. Use a Cooler on Hot Days
If the weather is hot outside, bring along a cooler so your cupcakes don't melt (or spoil) on the way to your picnic.
Use either ice packs or dry ice to keep your cupcakes at the proper temperature. You can add a layer of newspaper or towels over the dry ice to make sure the cupcakes don't freeze on your journey.
We have an entire guide on how to keep food cold on hot days.
---
Tips For Transporting Cupcakes Safely
1. Root Your Cupcakes in Place with Icing
When you ice your cupcakes you may want to save a few tablespoons back. Icing dries hard, making a great food-safe substitute for glue.
After your cupcakes are finished and you are ready to take them on the road, you can "glue" the cupcakes down to your carrier, muffin tin, or box with a dot of icing.
This is just an added bit of protection to keep your cupcakes from sliding, and don't start the party early by tumbling around in their carrier.
2. Ice Your Cupcakes on Site
If you are in a rush and don't want to worry about messing up your icing job during travel, you can ice your cupcakes on site.
This can be a great option if you will be arriving early to your site anyway to set up before your friends arrive. You can leave your tube of icing in the cooler until you are ready to start decorating.
This way you won't have to be so meticulous with your cupcake packing efforts.
If one or 2 cupcakes roll around in your dish, no real harm done!
This Portable Cupcake Carrier is not only practical but also is appealing to the eye. It even has special holes to include cake pops.
You can use this container to carry your cupcakes to your site, and then use it to display them at your picnic.
---
How long can cupcakes sit out uncovered?
Unfrosted cupcakes can sit uncovered and at room temperature for 24-48 hours. Cupcakes with buttercream frosting can also sit for 24 hours – the higher amount the fat content, the better.
Cupcakes with cream cheese frosting need to be refrigerated right away.
How to individually wrap cupcakes
The most obvious way to wrap your cupcakes individually is by using individual cupcake carriers.
Definitely, this is the safest way to transport them, especially if you have beautiful frosting layers on top of them.
Everything will stay safe from point A to point B. Plus, when you're not using these plastic wrappers, you can simply stack them on top of each other and store them easily.
How to wrap cupcakes without ruining frosting?
You can "tent" foil over your cupcakes to protect them as you travel.
If you can strategically stick toothpicks in a few of your cupcakes it will keep the foil from touching your iced designs. Plastic wrap is not ideal because it tends to cling to your icing.
---
Wrap Up
Cupcakes can be a sweet treat. They are easy to make and serve, but transporting them can be a bit of a hassle.
You want to make sure that your cupcakes stay upright, don't melt, and also make sure they don't touch each other during travel and mess up their aesthetic.
If you bake cupcakes frequently, it will be helpful to invest in a cupcake carrier.
Whatever packing method you use, we hope these tips help you get your cupcakes to your picnic in pristine condition!