If you're looking for the poshest luxury picnic services in San Diego, we've picked our favorites and made the ultimate list the best ones in the state.
After we researched the market and reading hundreds of Yelp reviews, going through dozens of Instagram accounts, we're convinced that any of the companies listed below will give you the ultimate picnic experience.
Luxury Picnic Services in San Diego
1. Picnics By Nature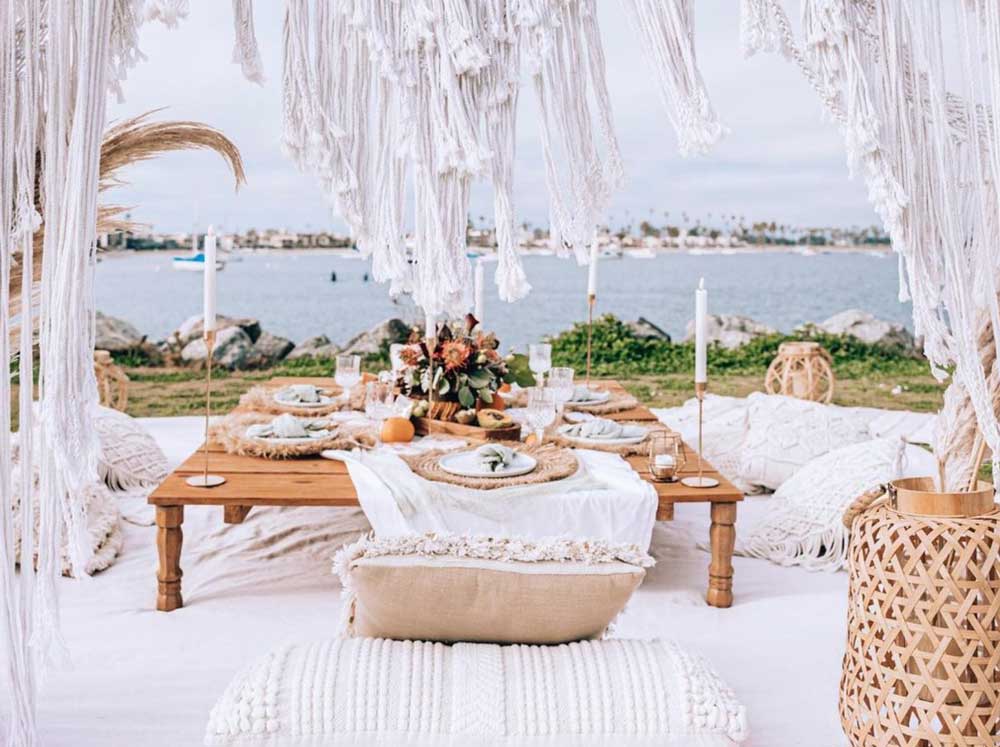 Price: from $290
Instagram: @picnic.by.nature
Followers: 12k
If you want to have a posh luxurious picnic, with stunning views and unique bohemian inspired styling, Picnic by Nature won't disappoint.
Sarah Mondet, the owner and picnic designer makes sure every picnic she organizes for her clients is spot on. 
Whether you want to go on a romantic date, celebrate a birthday, baby shower, or just to celebrate life, Picnic by Nature offers 3 types of packages suitable for any occasion.
Their services:
Just for Two (2 people)
Small Group Picnic (3-10 people)
Large Group Picnic (11-30 people)
What we love is that they also offer popular add-ons extras to complete a magical picnic.
2. The Picnic Collective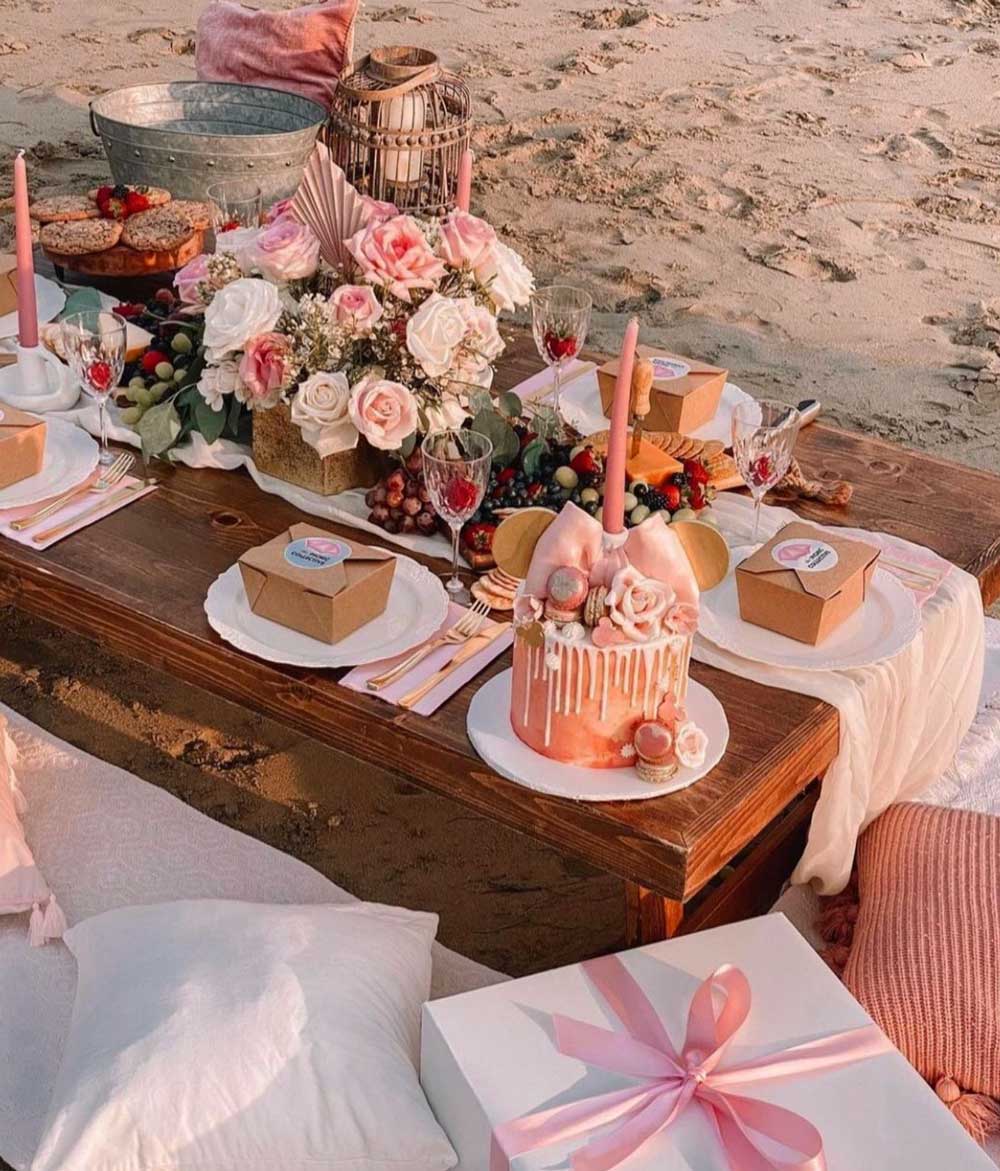 Price: from $250 (data from 2020)
Instagram: @thepicnic.collective
Followers: 119k
The Picnic Collective is one of the most popular event planners in the picnic world, with over 100,000 followers on Instagram. They operate in OC, LA, San Diego, and LV.
Although they don't have any pricing details on their website, we've read on Business Insider that their basic Simple Pleasures packages start at $250 (this was back in 2020).
They'll go above and beyond to make sure all your needs are met. TPC is ideal for any special occasions like bachelorette parties, brunch with the girls, birthdays, and romantic dates.
3. Pop-Up Picnic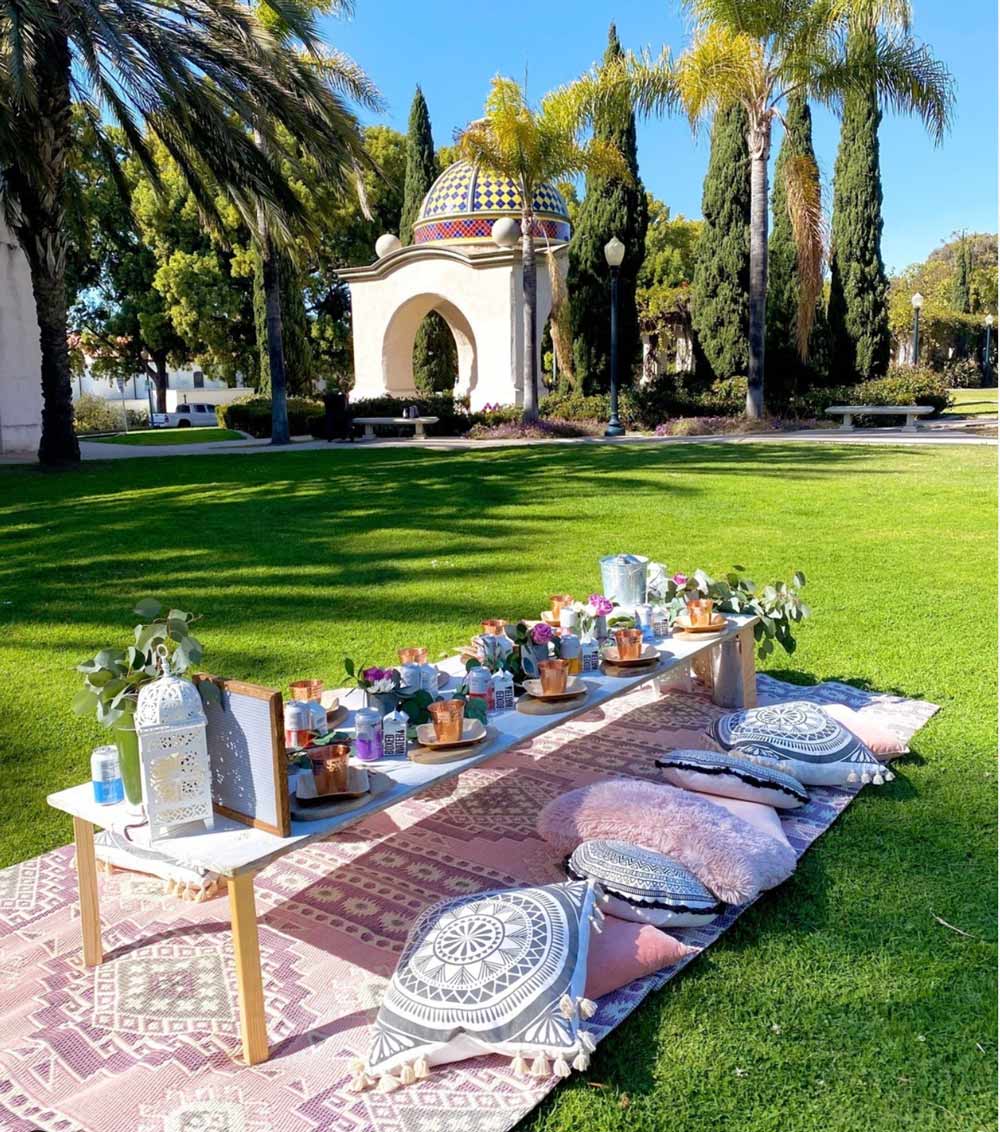 Price: from $230 / hour
Instagram: @popuppicnic.co
Followers: 11k
With chef-inspired charcuterie, stunning locations, and wonderful decorations, Pop Up Picnic Co promises to deliver the most inspiring and unforgettable experience.
What we love about them is that every package of theirs includes Food & Drink, which is simply amazing.
Currently, you can choose from their 2 packages: Original and Boho.
They have their favorite locations they recommend, but can accommodate in case you want something else, they'll do their best to accommodate your needs.
4. Dolce Picnics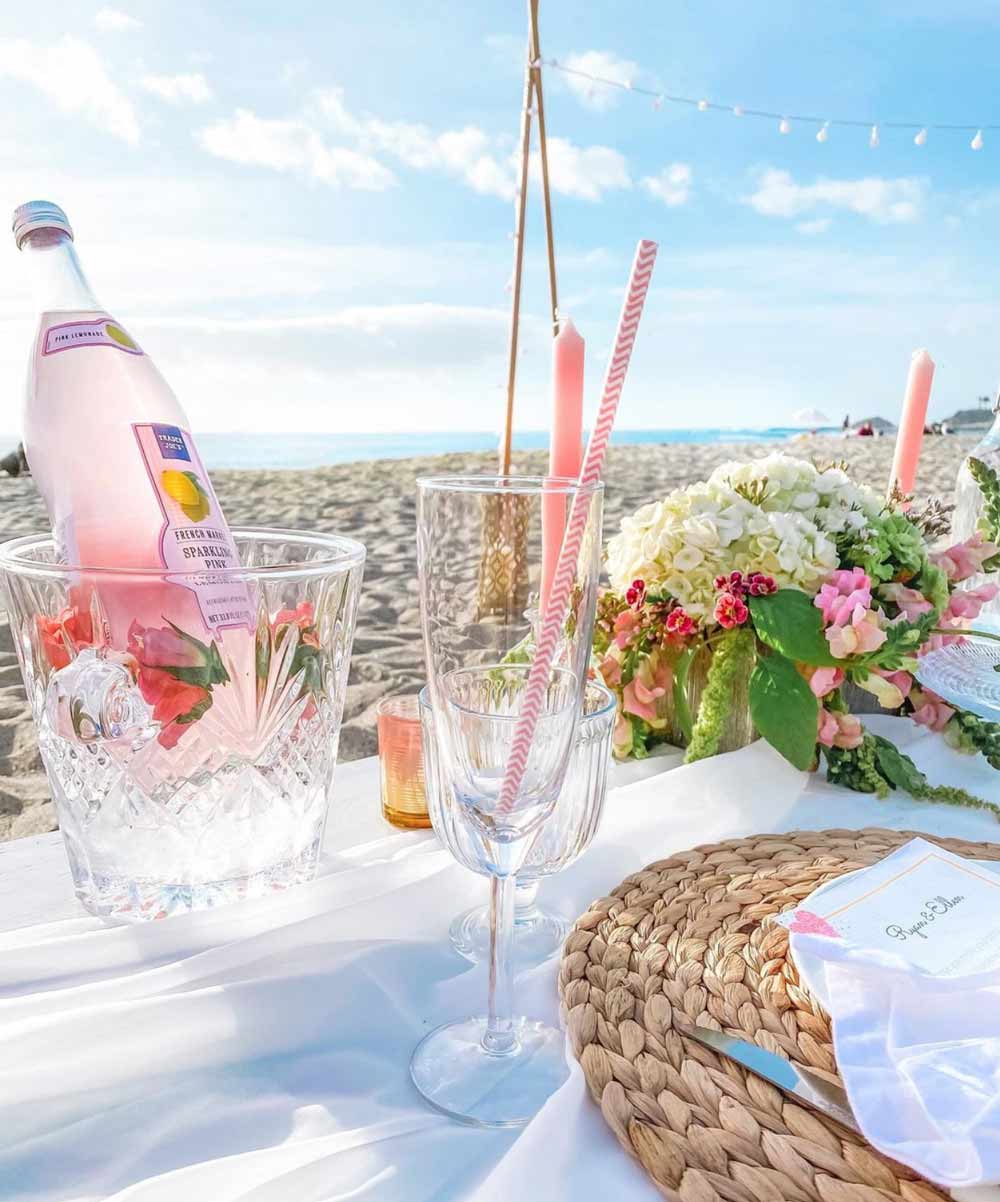 Price: –
Instagram: @dolcepicnics
Followers: 9k
For the poshest picnic parties, Dolce Picnics is the right choice.
Featured on Vanity Fair, Modern Luxury, and E! Entertainment, they are sure to impress everyone and create the most elevated experiences.
They offer a wide range of services designed for dates, anniversaries, birthdays, company events, proposals, brand launches, micro-weddings, work events, themed events, movie nights, and more.
5. San Diego Picnics
Price: from $165
Instagram: @sandiegopicnics
Followers: 7k
This is by far the "best value for money" option from this list.
We were very impressed to see that San Diego Picnics offers a free charcuterie board (with cheese, cured meats, fruits, and nuts) for every booked picnic.
The classic picnic includes a romantic luxury picnic in the park or on the beach and starts at $165.
The styling is superb with beachside old-fashioned details, boho setups, and dreamy designs.
6. Puppy Picnic Co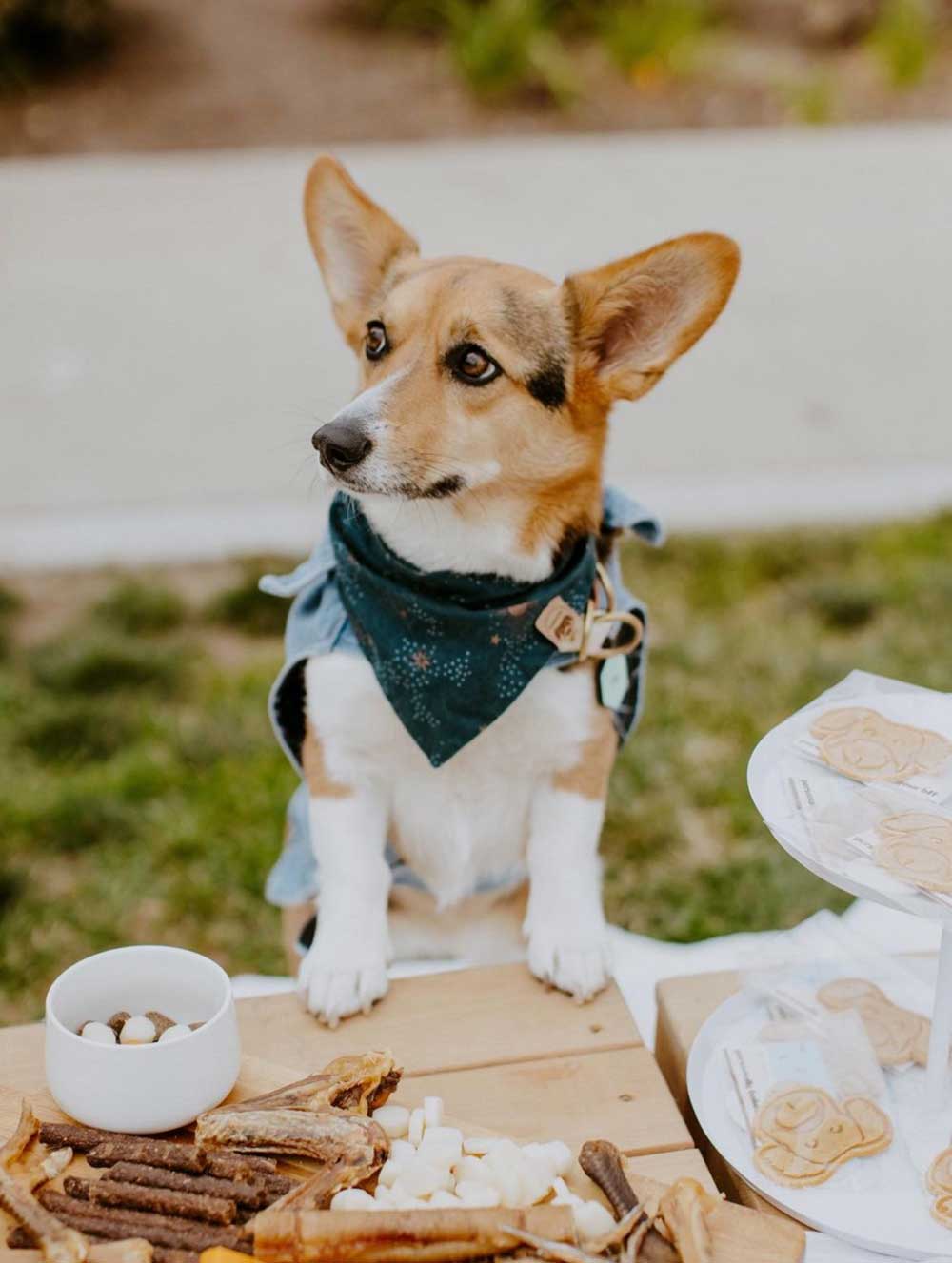 Price: from $140
Instagram: @puppypicnicco
Followers: 5k
Puppy Picnic Co is a dog-friendly luxury picnic service in SD. With the cutest and super stylish setups, they offer the ultimate "pupnics" designed for you and your dogs.
The "Anni-fur-sary Pupnic" includes dog bowls, pup treats, dog champagne, sparkling cider, and water + all the essentials.
This is it, we hope our list helped you find the best posh event planners in San Diego. Happy Picnicking and let us know in the comments below what is your favorite planner in SD.