Who said wipeable tablecloths are old-fashioned?
They are still very popular and I remember finding them in several homes when I visited friends and family.
I loved the white lacey and silky ones, they made our dining room look beautiful. The designs then were not much and they majorly came in plain colors.
How about now?
Tablecloths' designs now look very cute to adorn your homes.
Tablecloths are still being used but not necessarily only for ornamental coverings.
They're practical, stain-resistant, winkle-free and gives a beautiful touch to your indoor or outdoor tables.
Different Types of Wipeable Tablecloth Fabrics
Polyester
These are made with polyester fibers.
They are durable and can stand up to stains which makes them wipeable.
We think polyester tablecloths might be a good option if you're looking to serve a lot of people without worrying about shrinking and how the table will look.
Plastic
Also known as PVC are made from plastic fabric.
You don't have to worry about stains, because they are easily wipeable.
They are also made for outdoor activities and they come in different styles and colors.
Vinyl
This table cloth material is easy to clean and made to withstand outdoor weather conditions.
They are suitable for informal outdoor events such as picnics.
They are very affordable and they come in different styles.
Oilcloth
Very similar to PVC but oilcloth tablecloths are printed cotton fabrics that have a vinyl plastic (PVC) coating.
Because of the cotton base fabric, oilcloths are more durable than PVC tablecloths.
Our top picks for wipeable table cloths with cute designs:
Best Round: Smiry Waterproof Vinyl Tablecloth
This tablecloth is 100% waterproof, soft to feel, and durable for spills and scratches. They are big enough to cover an average-sized table.
We love this tablecloth because it is easy to wipe off when stained with a towel, yet machine washable.
---
Best Rectangle: Lipo Waterproof Rectangle Tablecloth
This white/brown tablecloth made with polyester is waterproof and stain-resistant. Its embroidered pattern with tassel hem makes it look very beautiful for home decor, however, it can be used for outdoor picnics.
We love it because it doesn't wrinkle.
---
Best Oval: Covers for The Home
This oval-shaped table has an elastic edge so it can cover sizable tables.
Material is 100% Vinyl backed with 100% polyester.
We love it because it is easy to clean and durable, however, it is not machine washable.
---
Best Fitted: Round Fitted Vinyl Tablecloth
Made with premium PVC, backed with flannel.
This piece is strong, stain, and water-resistant, its elastic edge keeps it fitted to your table so you don't have to worry about it moving.
Because of this, it might not be so easy to remove after usage.
You can use it for your patio or picnic tables since it can withstand sunlight.
---
Best for Christmas: Christmas Tablecloth Santa Sleigh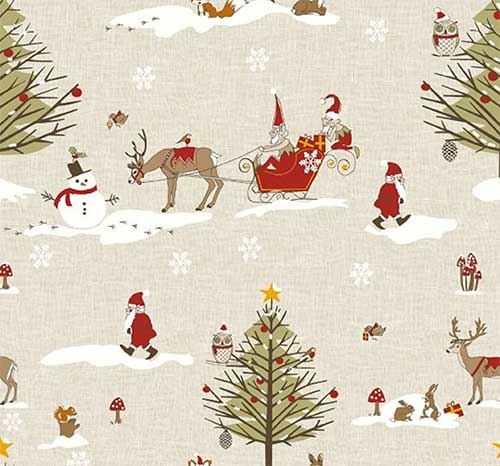 The design of this tablecloth speaks of Christmas.
We love that it comes in different shapes and sizes, so you can choose anyone you want.
It has a PVC coating making it water-resistant and easy to clean.
Mommies who got it said their kids love it and made up stories with its designs. It is most suitable for indoor activities.
---
Best for Halloween: Round Halloween Oilcloth Tablecloth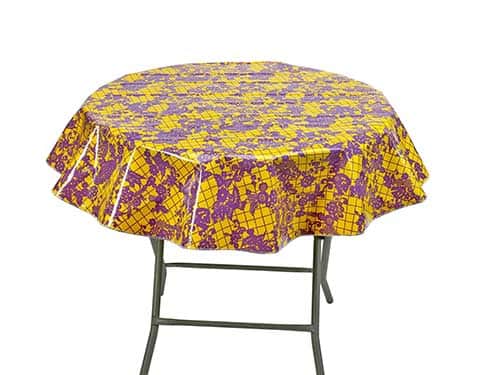 This handmade tablecloth is great for Halloween.
We love the design as it might contribute to you and your family being in your Halloween feelings.
It can be used both outdoors and indoors, ideal for Halloween picnics.
---
Best Italian: NewBridge Italian Red Bistro
This Italian tablecloth is very easy to clean but not machine washable.
It is water-resistant, wipeable, and can be used for picnics, barbecues, and patios.
We love it because it is great for remarkable events like Labor day, and Memorial day.
---
Best French: French coated Tablecloth
This tablecloth is cotton but coated with oilcloth, hence wipeable.
It is suitable for both indoor and outdoor events.
It has a French origin and its design is exotic, ideal for romantic picnics.
---
Best Modern: PVC Tablecloth Fabulous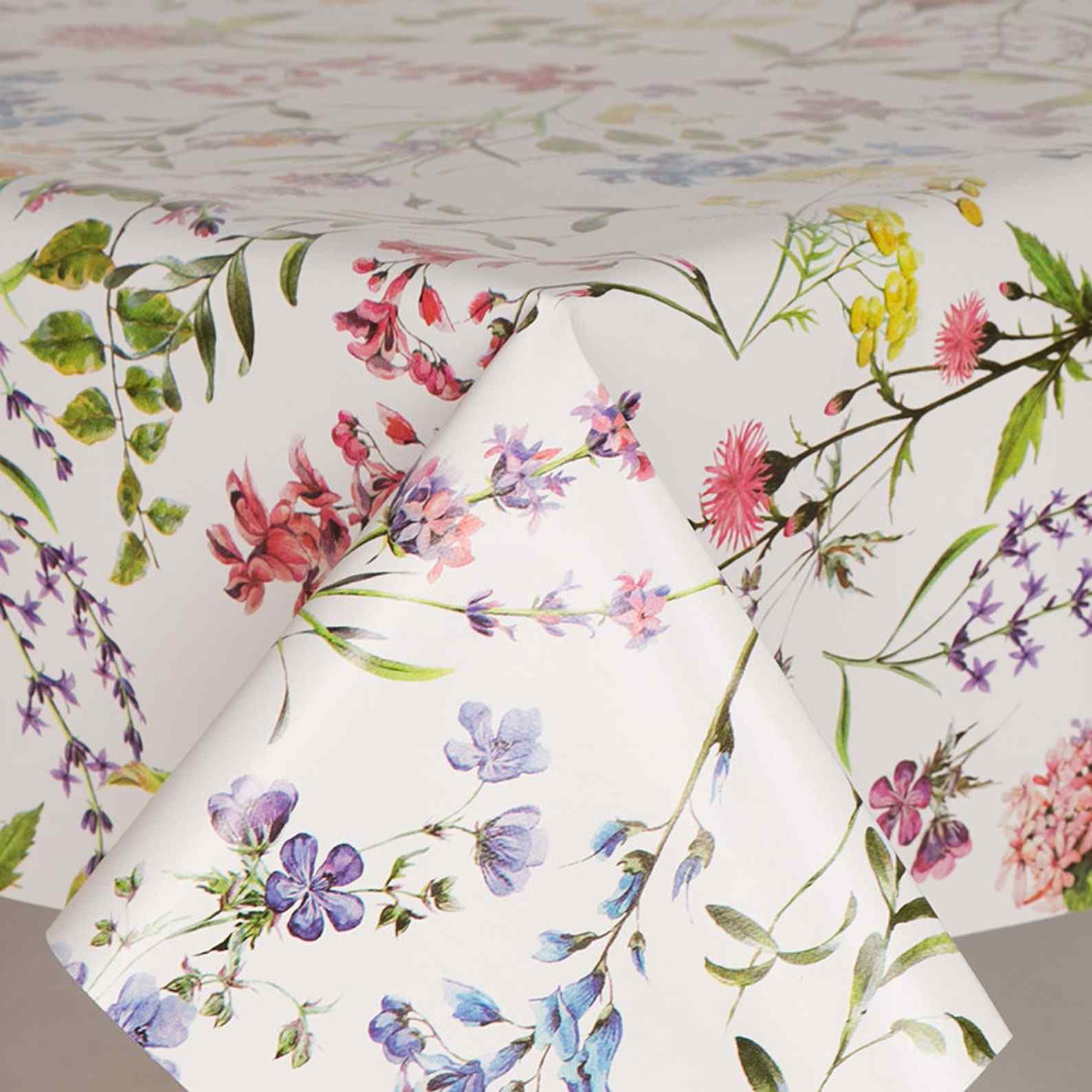 This modern tablecloth is made with PVC and backed with woven fabric.
We love the beautiful flowery design and color. It comes in different sizes and is wipeable.
---
Best Red: Smiry Heavy Duty Tablecloth
One thing we love about this tablecloth is its color and weight.
You may use it for romantic or couple picnics and dinners. It is wipeable and does not move easily because of its weight.
---
Best Blue: Softalker Jacquard Rectangle Tablecloth
The blue of this tablecloth is something we can't get over because of how it turns your table setting to sophistication.
Suitable for exotic weddings and dinner parties.
You can also use it for picnics, banquets, and patios.
People who bought it said it looks like cloth but still water-resistant, spilled liquid was cleaned off easily without any stains.
---
Best Floral: Multi Floral Wildflowers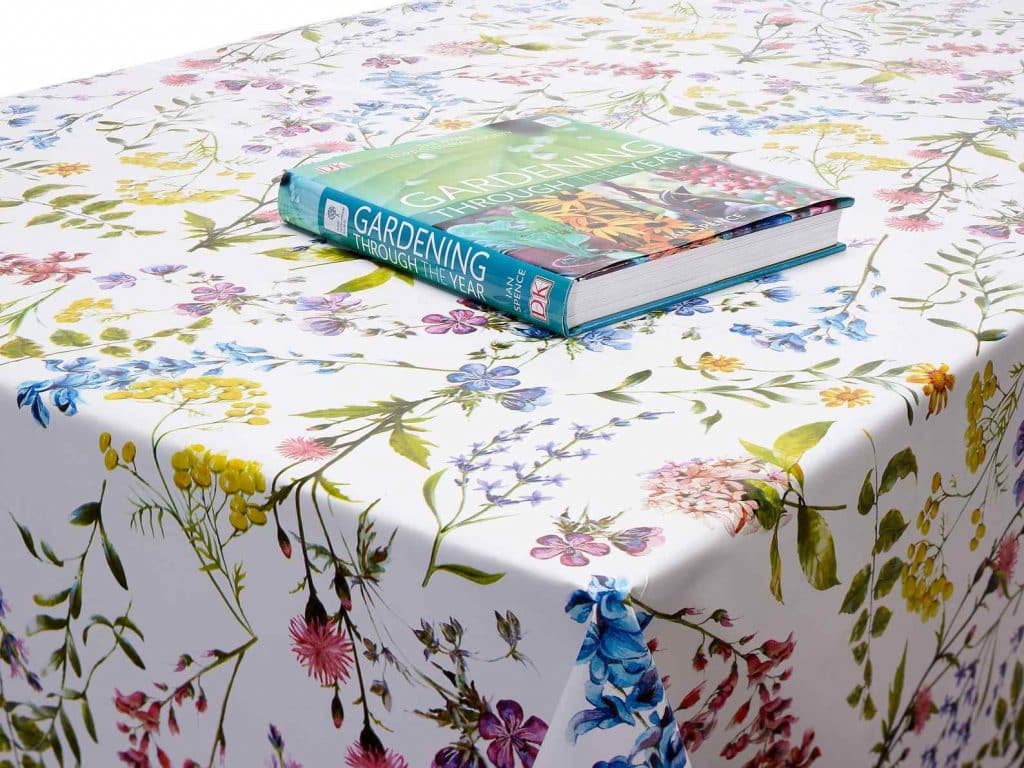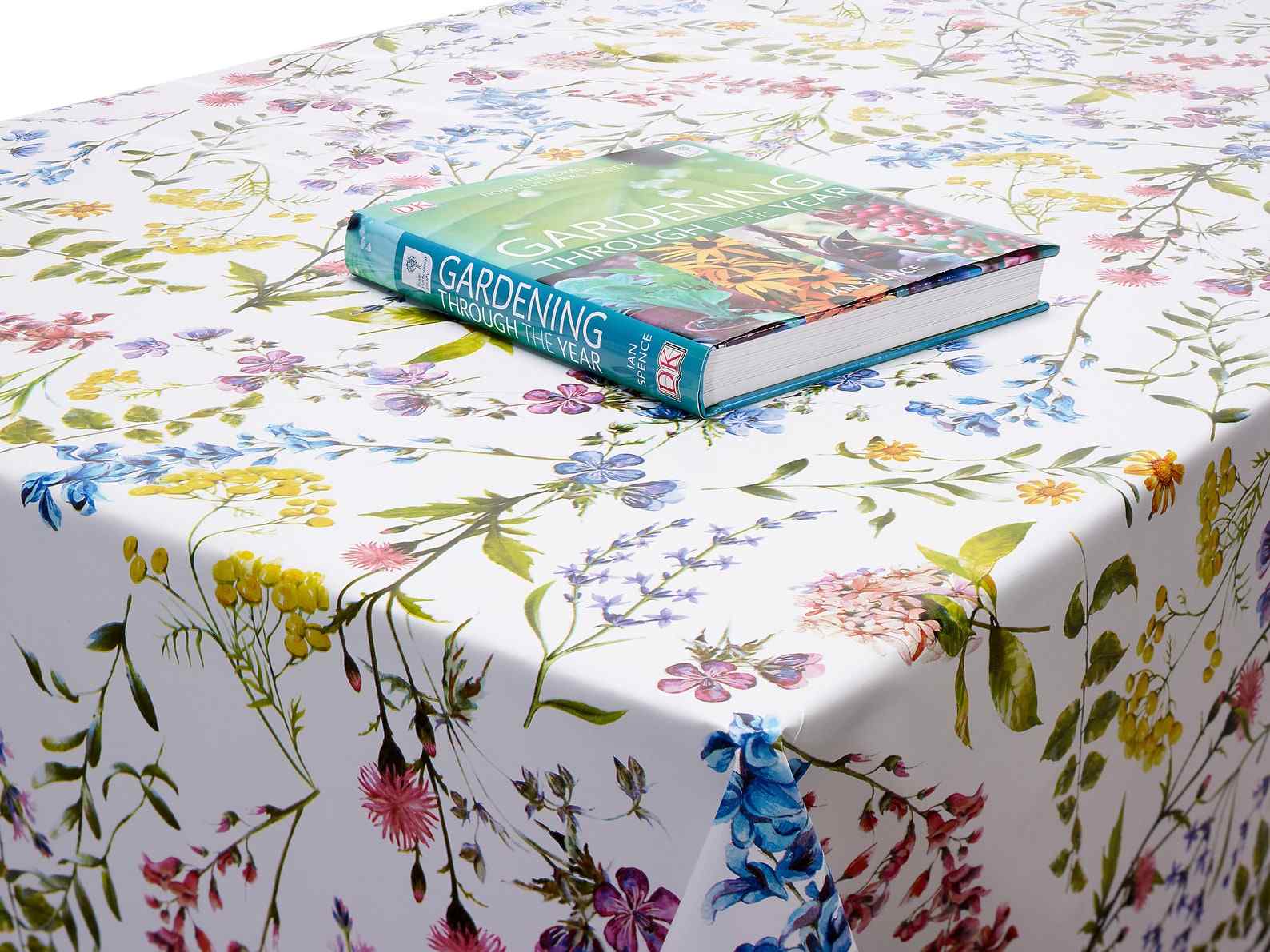 The vibrant colors are the talking point of this tablecloth.
It brightens up your table settings for picnics, patios, dinners, and small parties.
It is completely water-resistant and easy to wipe when spilled with liquid.
---
Best Wood Pattern: Creative Converting Wood Tablecover
This tablecloth is made with plastic but has a beautiful wood grain pattern.
We love the creativity put in its decoration, it is ideal for western-themed picnics, farmhouse style picnics, and holiday celebrations.
It is also wipeable and durable.
---
Best Fruit Pattern: Newbridge Avalon Fruit Pattern
This fruit pattern tablecloth is wipeable and good for kitchens, picnics, and patios.
It is made with vinyl which is why it is water and heat resistant.
---
Best Bird Pattern: Bird and Butterflies Vinyl Tablecloth
We love this tablecloth because of its unique design, easy cleaning, and care.
From the reviews, someone who bought it calls it a "treasure", saying that it's very easy on the eyes with its soft sea-foam greens, creams, and rose pinks.
---
Best Animal Pattern: Childs Play PVC Tablecloth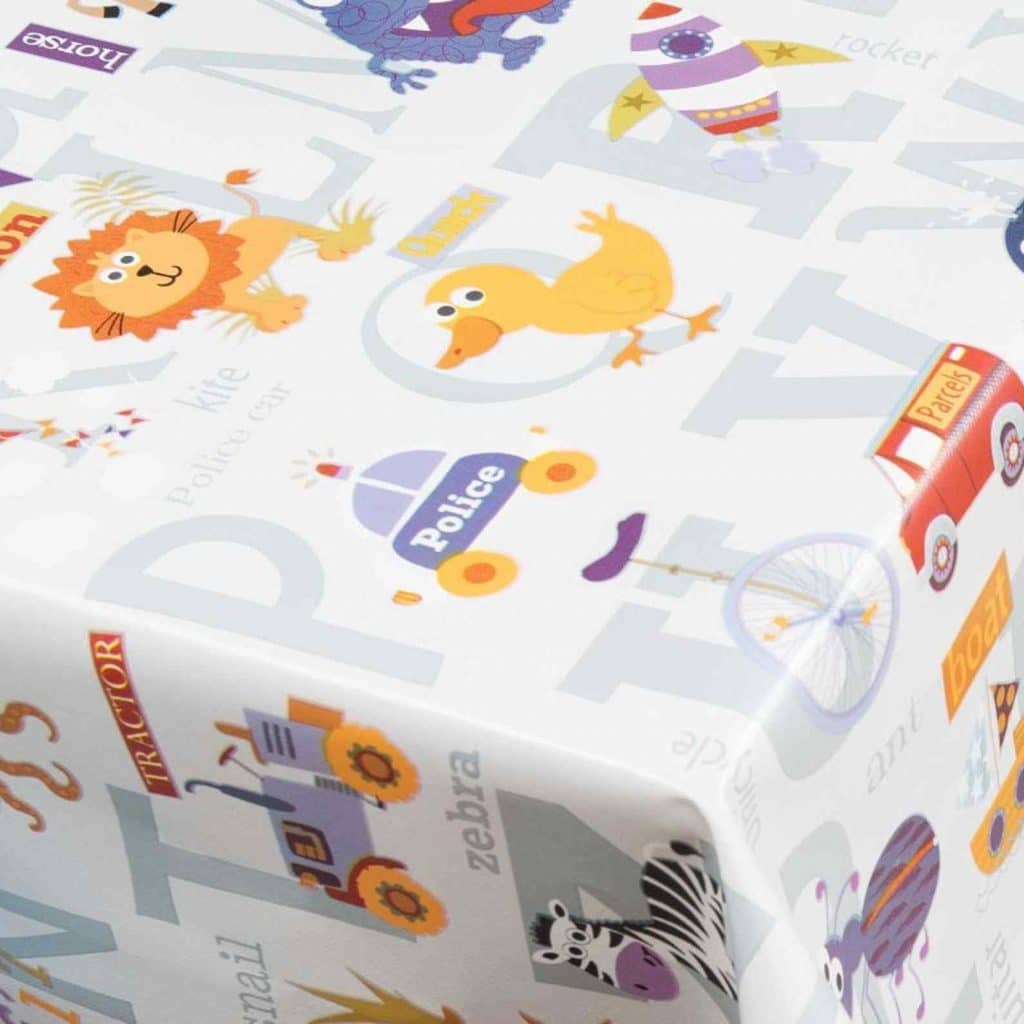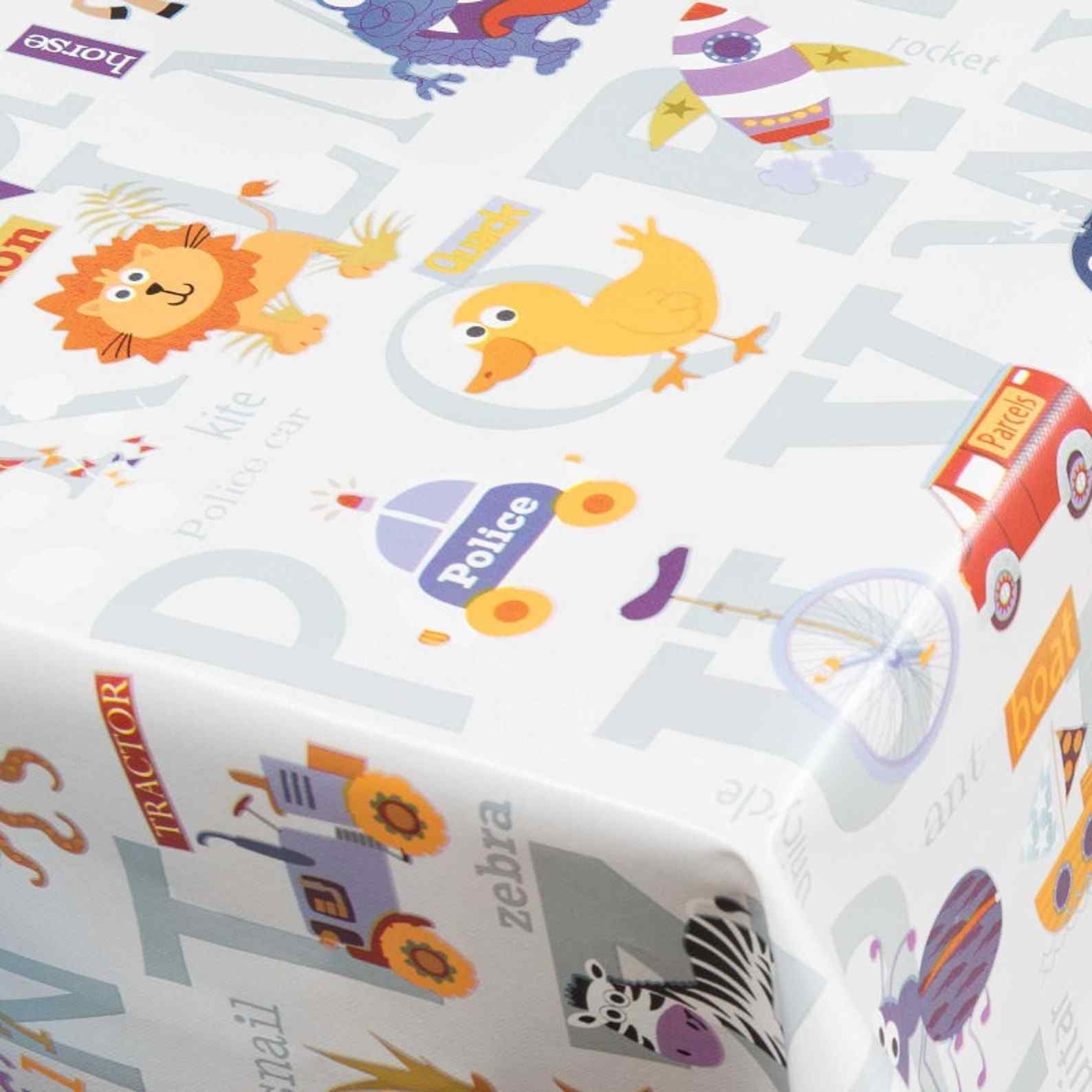 We love this tablecloth because of its white background and paintings of Dinosaurs on it with different colors.
It can be used for animal-themed picnics, it is durable, wipeable, and machine washable.
It can also be used in the kitchen and dining.
---
Best Grid Pattern: DII 70362A Tablecloth Vinyl, Navy Grid
This tablecloth can be used for many events because it can withstand many outdoor elements.
It is stain, spill, and wrinkle resistant too.
---
Best for Spring & Summer: Wildflower Floral Stain Resistant Tablecloth
This can serve your tablecloth needs every day, indoor and outdoor.
We love that it has a flocked backing that holds it in place and provides extra durability.
It is wrinkle-resistant and easy to wipe when spilled with food or liquid.
---
Best Large: Tablecloth Large Tweed Check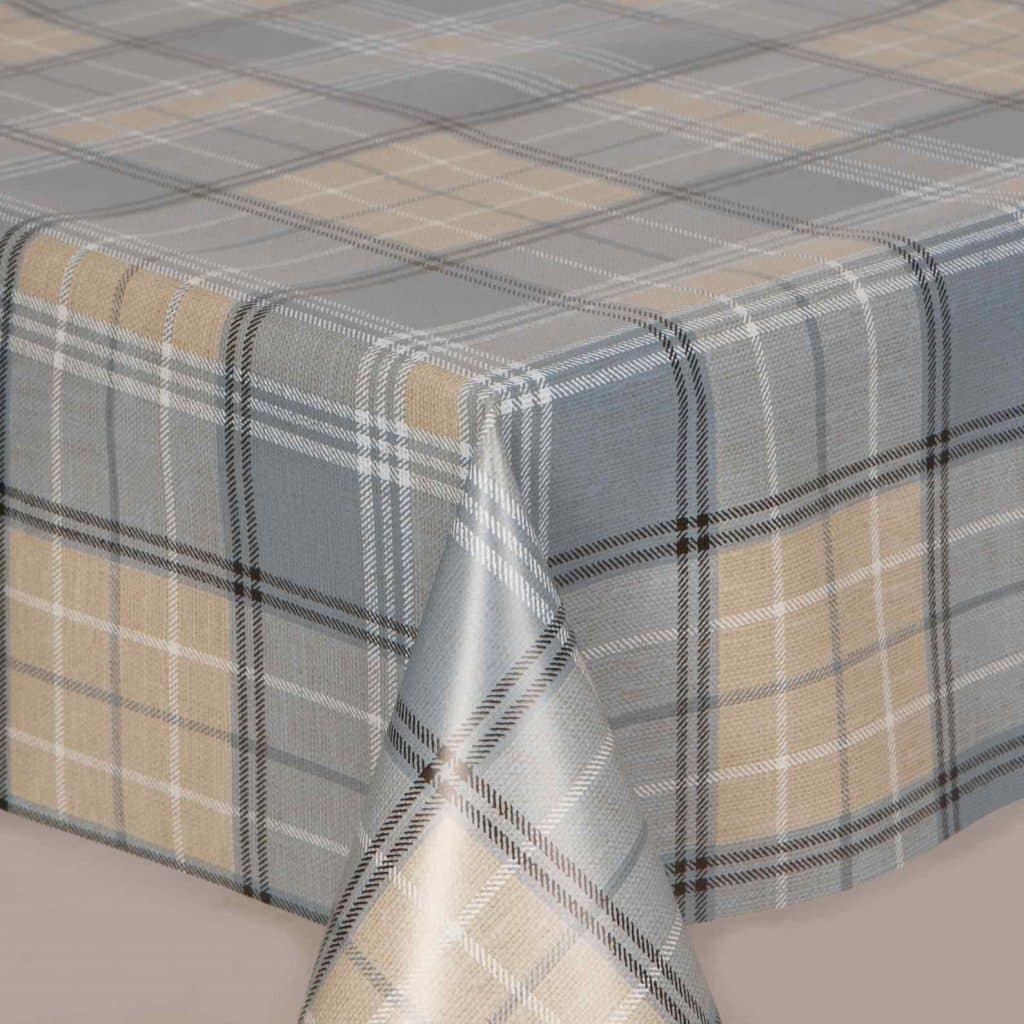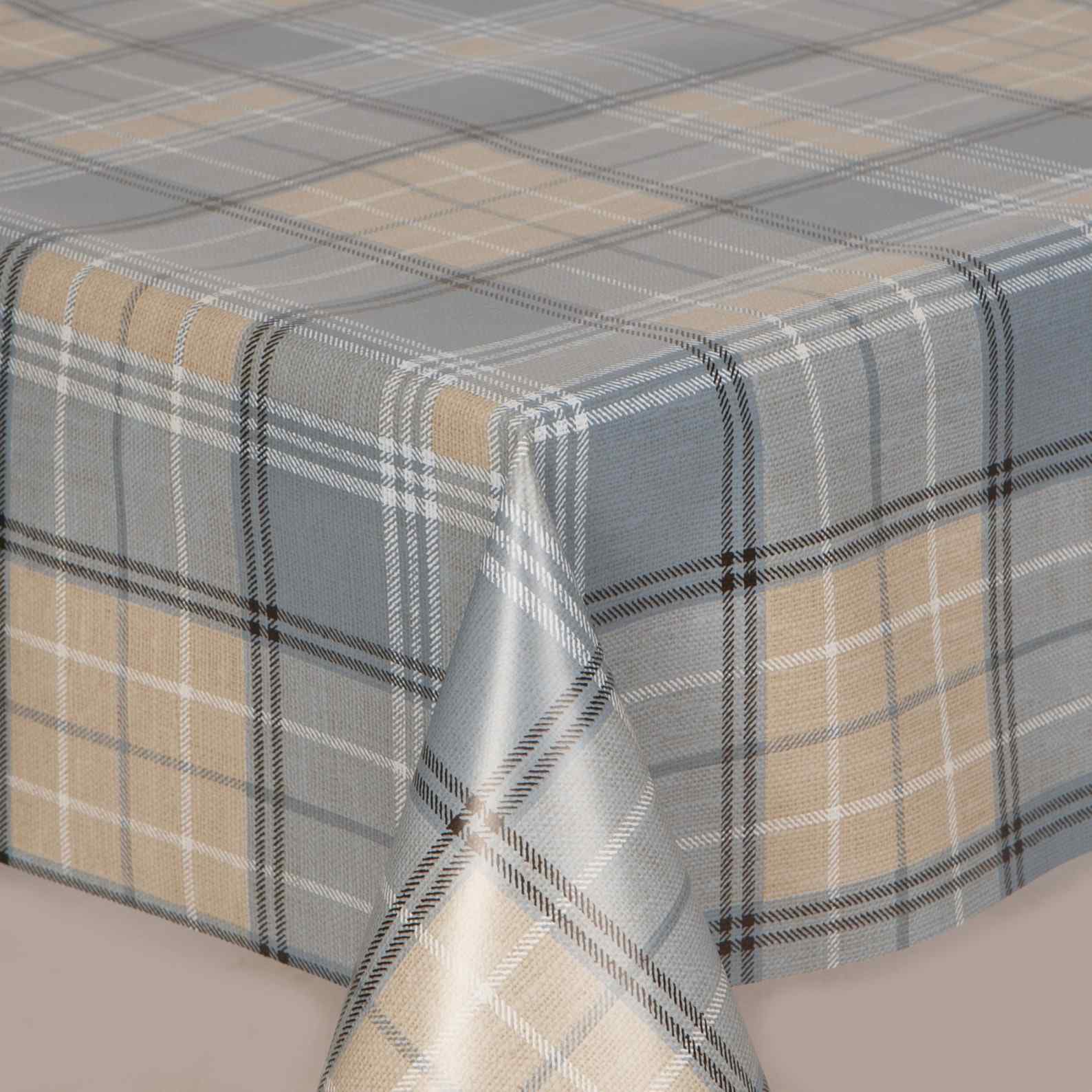 This tablecloth comes in a variety of large sizes.
People who bought it said that it covered their tables perfectly and they loved it. It is not of great style but can be used for picnics and patios.
---
Best Small: Sancua PVC
100% PVC tablecloths made to fit and cover small tables.
We love that it comes in different colors, so you have a variety of options to choose from, it is wipeable and water-resistant.
---
Best Gingham: Traditional Gingham Check Tablecloth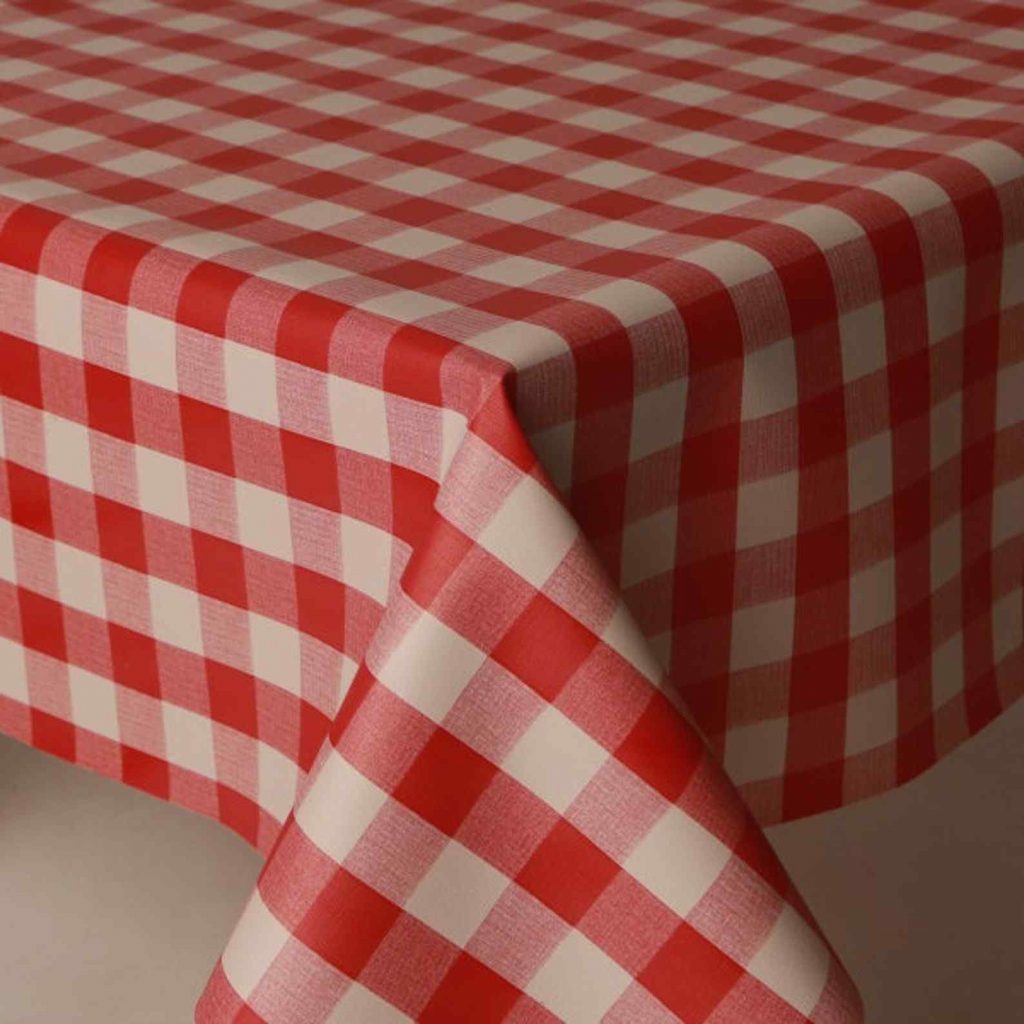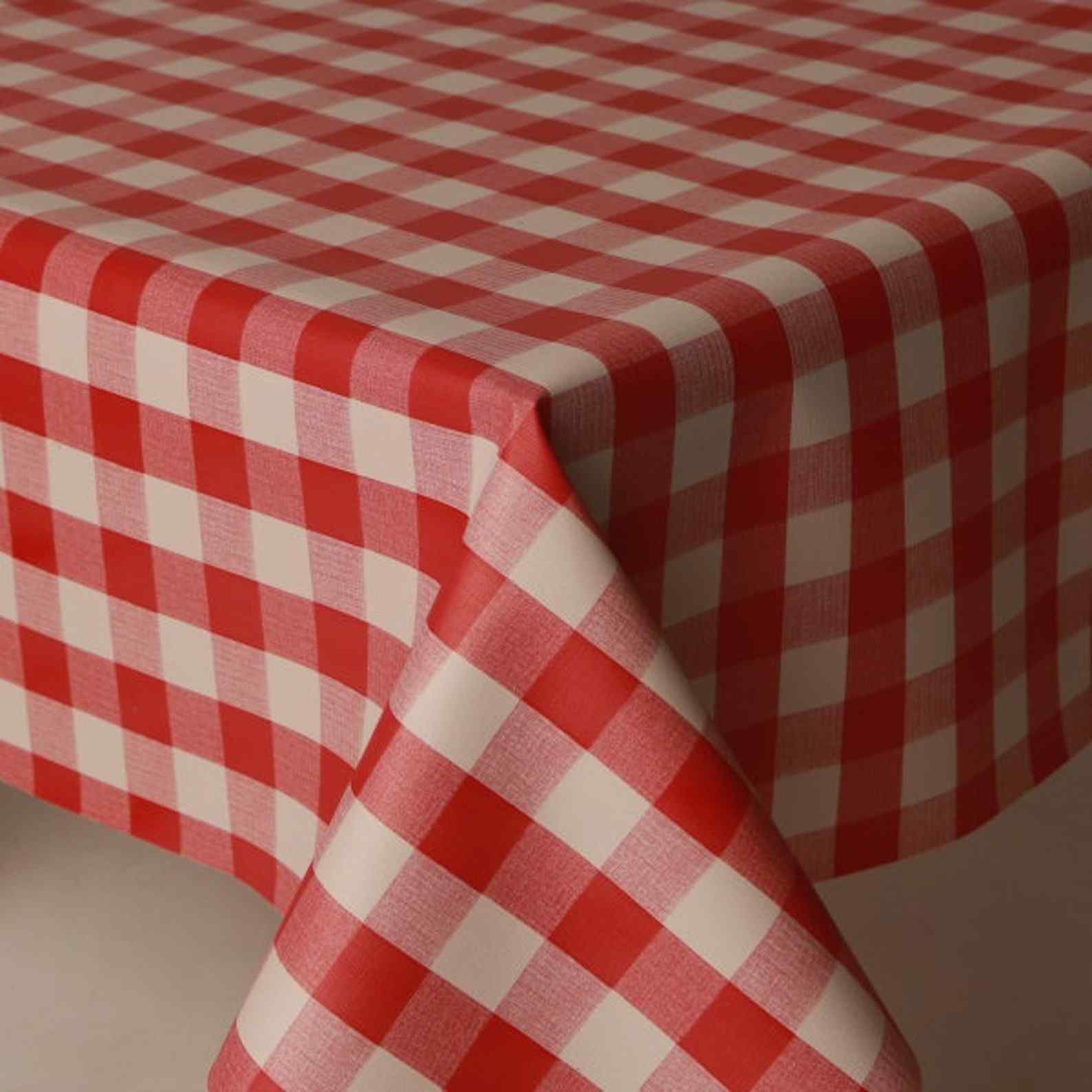 Bringing style and character to your picnics, patio, and kitchens, this tablecloth livens up your table settings.
It is available in a range of sizes, easy to wipe and good for outdoor and indoors.
---
Best Traditional: Newbridge Christmas Holly Traditions Vinyl Tablecloth
This beautiful tablecloth is ideal for family and friend gatherings during holidays.
Its floral design gives a home feeling, it is suitable for everyone in the family including children because it is resistant to spills and scratches.
---
Best Tropical: Abstract Tropical Leaves Tablecloth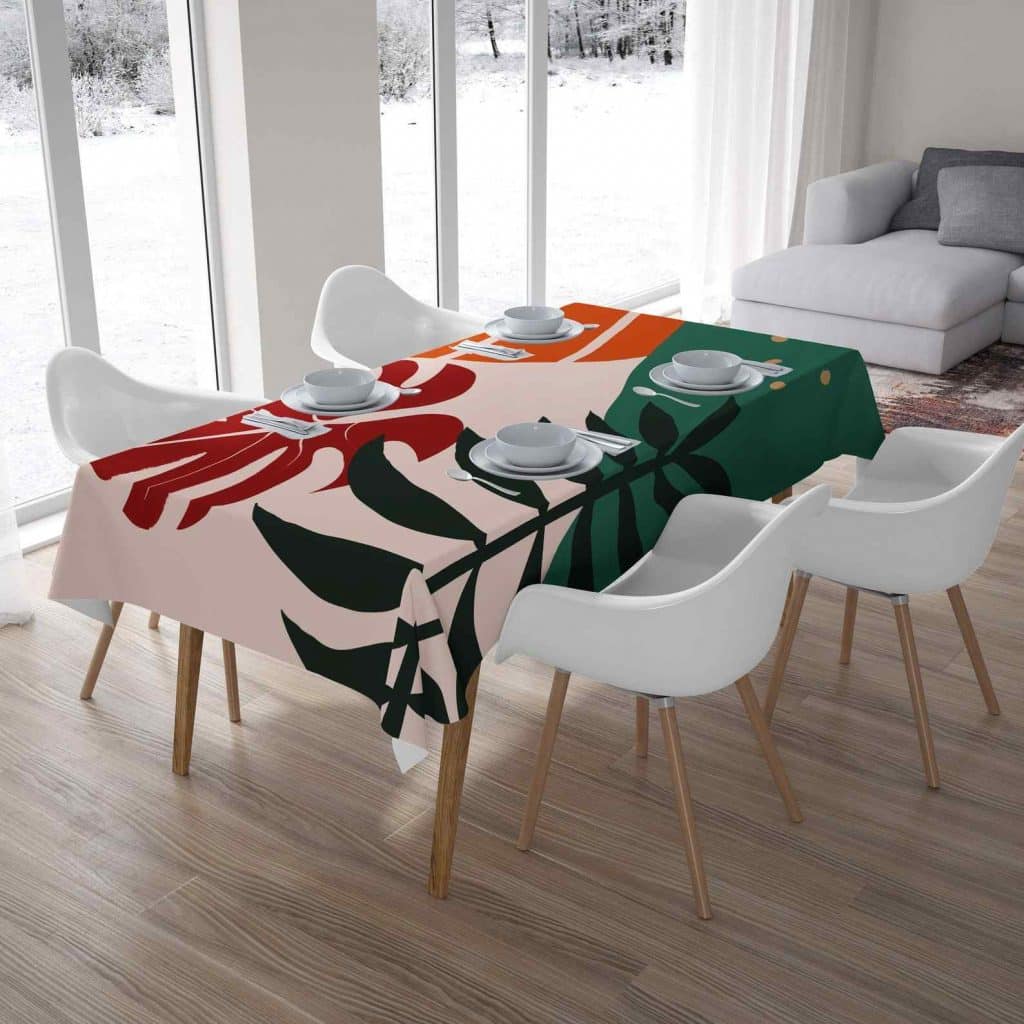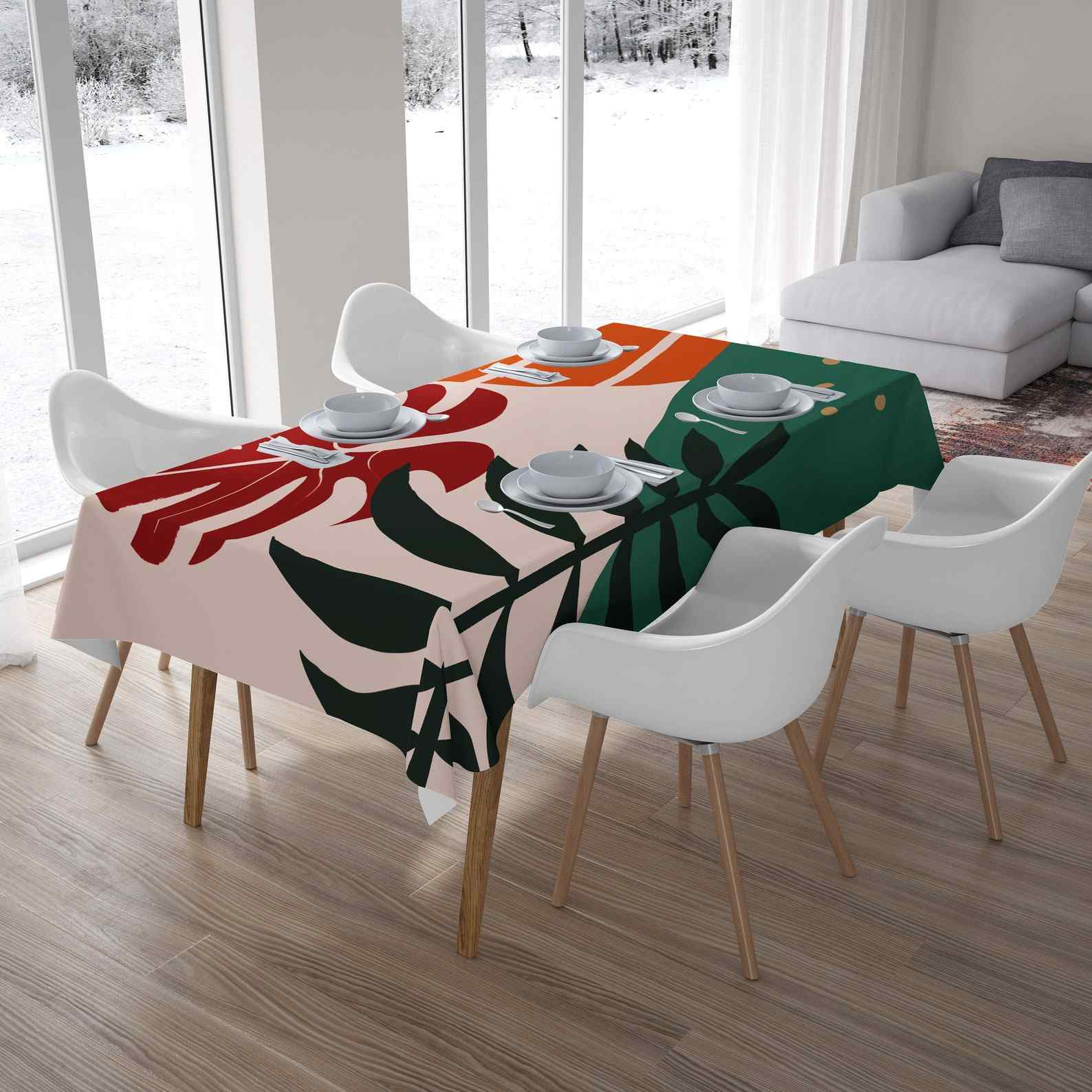 It is made with cotton blended fabric, but still waterproof.
They come in different sizes and are ideal for a casual picnic, or dinner date.
We love how elegant the colors are and how they fit with any room or event settings at all.
---
Best Black: Rectangle Waterproof NLMUV
If you love black, you will understand why we love this tablecloth.
This may catch your fancy if you want to have a black-themed picnic or party.
We love it because it comes in different colors, sizes, and is 100% waterproof, to effectively protect your table from scratch, oil, and other spills.
---
Best Non-Slip: ABCCANOPY Spandex Tablecloth
Stretchable tablecloths that can cover the whole of your boho and patio tables.
If you're worried about your tablecloths slipping off or getting blown away, this may be of help.
This table made our list because it is durable and comes with an extra pocket for table legs.
---
Best Budget: PVC Tablecloth Plain Light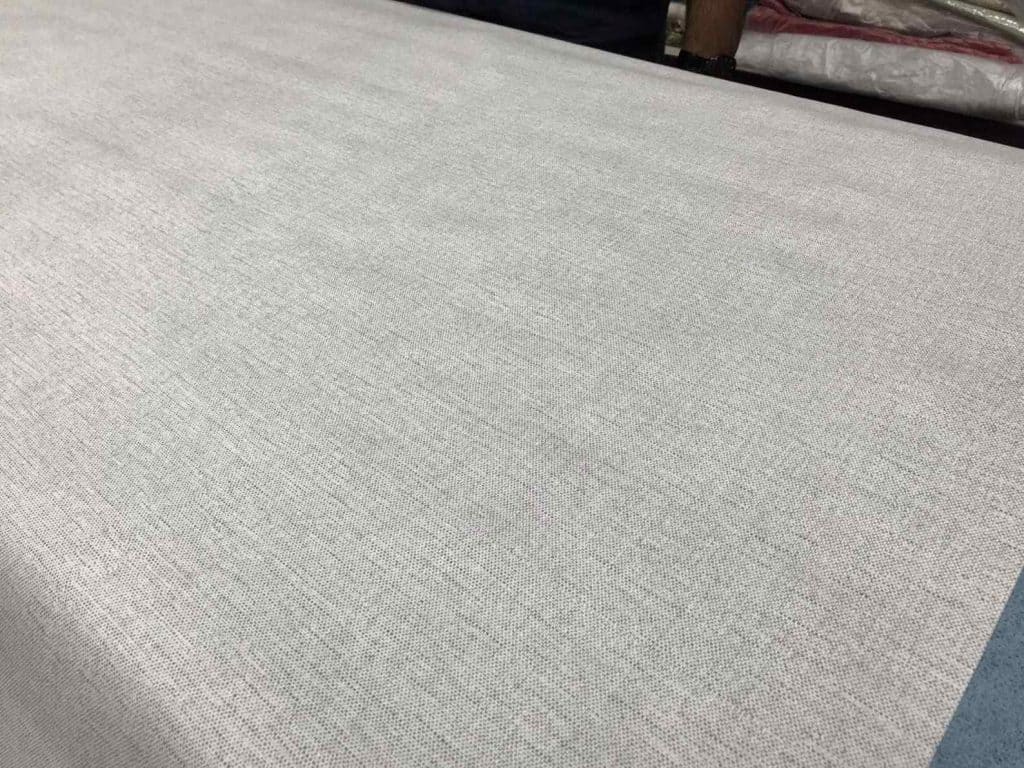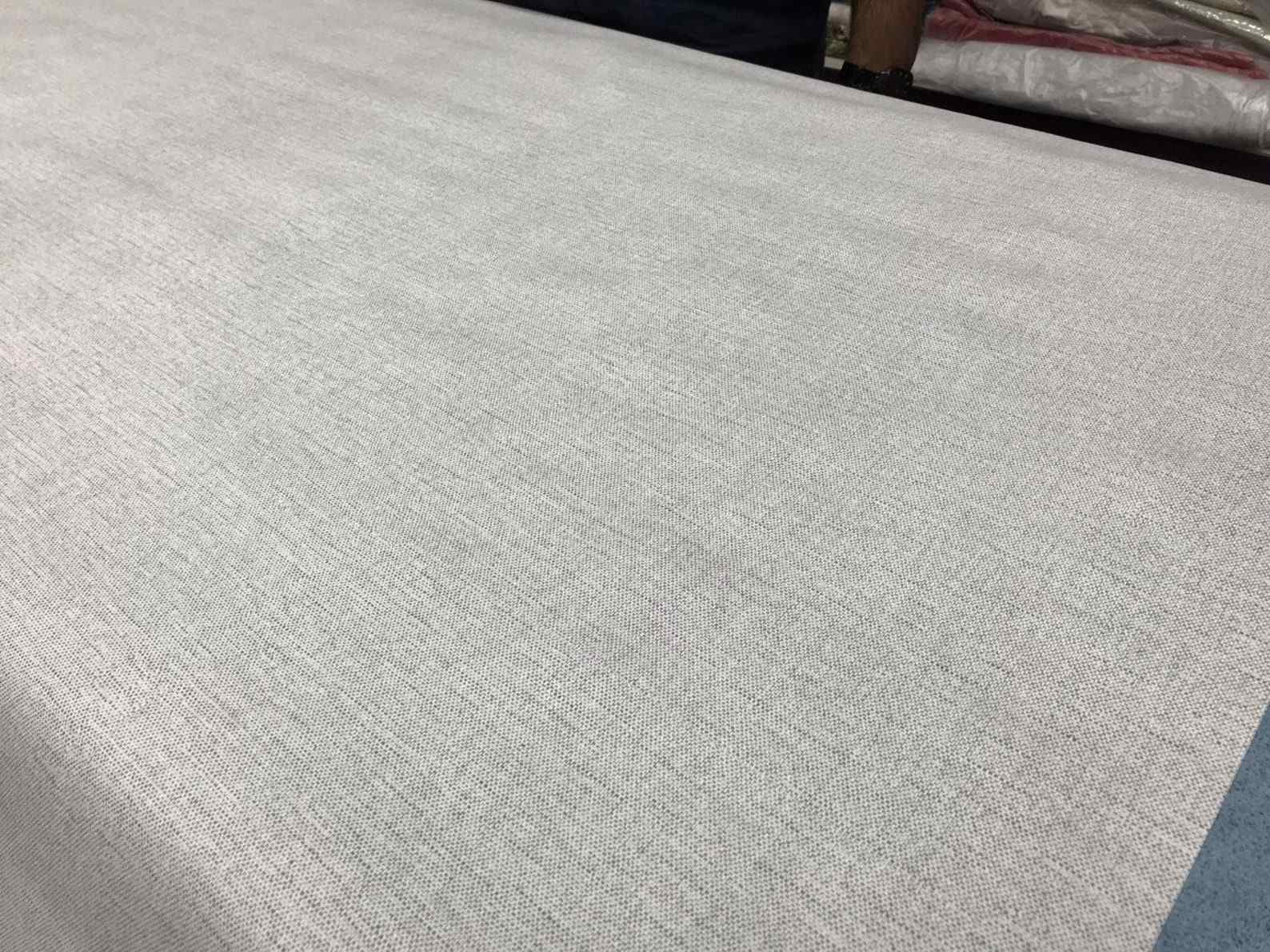 This is affordable, yet it has all the qualities of an ideal tablecloth for different purposes.
---
Best Transparent: Clear Vinyl Tablecloth
Last, but not least. If you're looking for a tablecloth to showcase your beautiful table design or fine linen, we think this is an option.
It is wipeable, water, and stain-resistant.
---
..and that's a wrap.
Frequently Asked Questions
What do you call a wipeable tablecloth?
You call them Oilcloths or PVC tablecloths.
What is the difference between oilcloth and tablecloth?
Oilcloths are typically cotton fabrics that have a PVC coating thus more durable than complete PVC tablecloths.
Can you wash a wipeable tablecloth?
Quick answer? Yes, however, all wipeable table cloths are easy to clean with just towels. Not all are machine friendly, so enquire from the manufacturers to avoid damage.
What type of fabric is best for tablecloths?
Cotton is the most common tablecloth, they are easy to produce and process.
Vinyl is ideal for wipeable tablecloths because they are inexpensive, more durable, and water-resistant.
What are waterproof tablecloths made of?
They are made of plastic or plastic-coated fabrics.
Are Vinyl tablecloths waterproof?
They are water-resistant, not waterproof. Because they are made with materials resistant to liquid and water.