After summer comes fall, and while each season has its own beauty, autumn might be our favorite for planning a fall picnic.
Nature spreads out the perfect background for a fall picnic with bright colors, sunshine, cool breezes, and the smell of fallen leaves.
We just need to pack up the food and family or friends for a perfect day spent picnicking in nature. Here are our ideas to inspire you.
Our favorite products
What should you bring to a fall picnic?
Staying Warm
Fall days can start out warm and end chilly, so make sure to prepare for cooler weather! You can do this by serving hot drinks, bringing throw blankets, and providing a refuge from the wind!
Serve Hot Drinks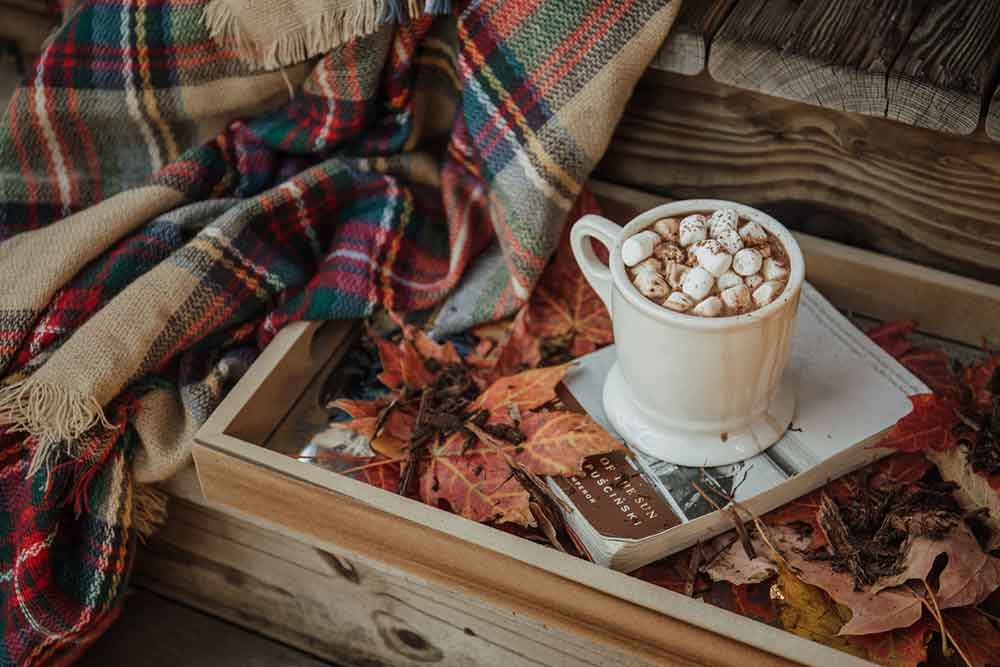 Whether you are a fan of hot chocolate, coffee, wassail, or mulled wine, a warm drink is always welcome at a fall picnic!
If you set up your picnic with access to electrical outlets, you can set up a coffee urn to brew coffee or keep your favorite drink hot!
If not, bringing a Yeti thermos will make sure you can still have hot drinks away from home.
Place Blankets at Each Spot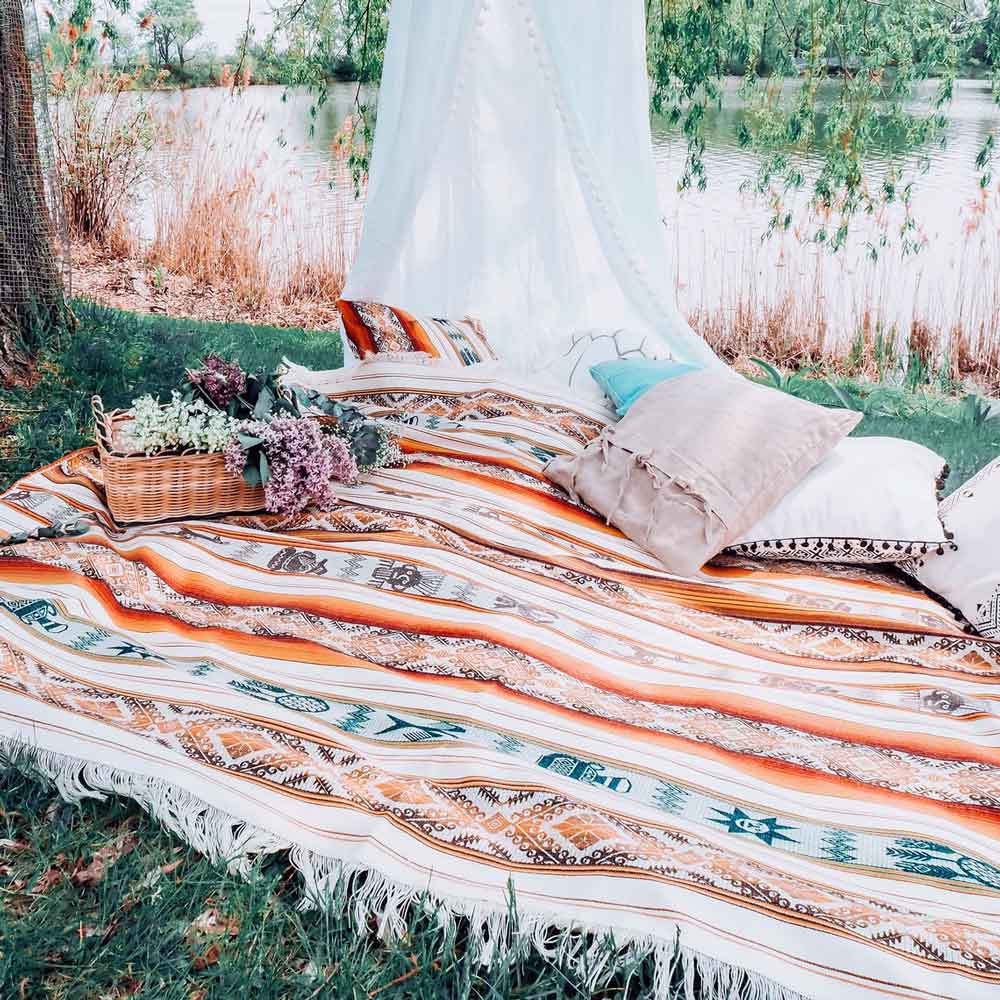 Bringing along extra throw blankets can be a thoughtful addition to your picnic setup. These fall-colored 100% cotton throws can add to the rustic look and the natural fibers will keep you warm! They can also be machine washed which is a plus!
Set-up a Tent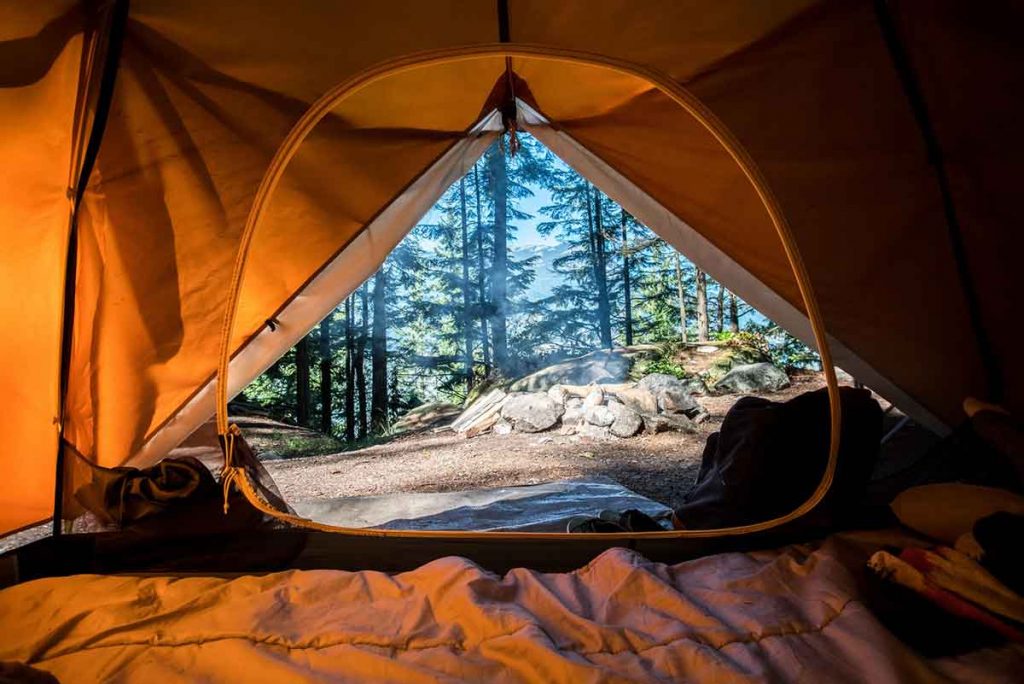 For a wind block, set up a tent to take some of the chills off. You will want to make sure your tent is well staked and weighted to keep it from collapsing on you and your guests! A tent with a warm picnic blanket to cover the floor and some throw pillows can be a cozy get-away from cold winds.
Keeping Food Cool
To make sure you keep foods out of the time-temperature danger zone, pack foods that don't require refrigeration or plan enough cooler space to fit your food!
Packing light
If you prefer to pack light, this Tourit cooler backpack is a great sidekick. Its efficient design can hold 36 cans (with room for ice). Its hardy insulation will keep food or drinks cold for up to 3 days!
Cool off drinks in a galvanized bucket
For a rustic look, a metal galvanized bucket is a great choice for an outdoor cooler. Once filled with ice, drinks can stay cold all afternoon. We love the design of this galvanized tub with a stand to make drinks easily accessible to guests. This model even includes a drink opener, making this a perfect drink bar!
Add Festive Decor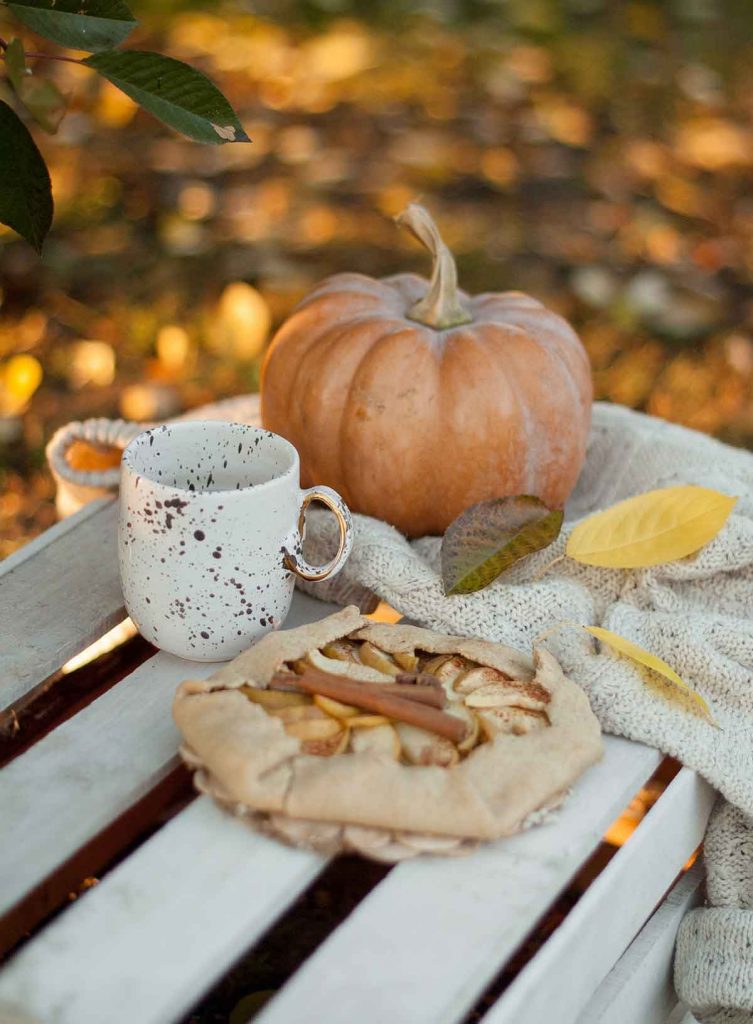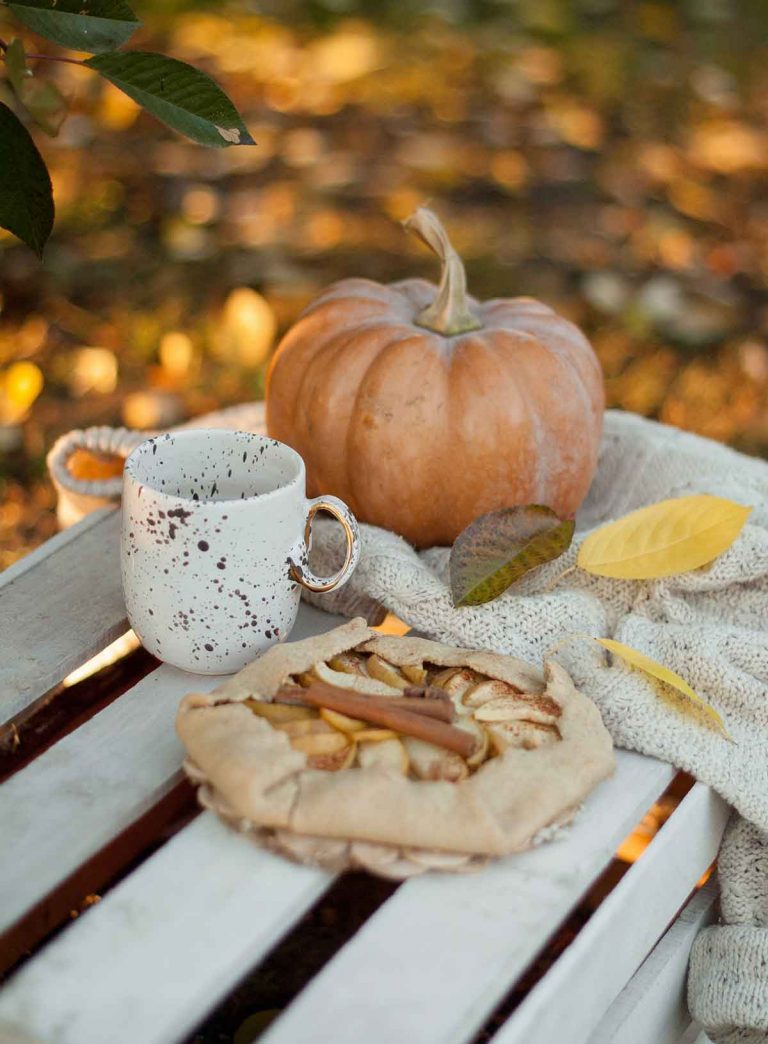 To add a cozy fall feel incorporate decorations such as:
Pumpkins
Indian corn
Wood
Leather
Flannel patterns
Try wooden plates, flowers and kitchen towels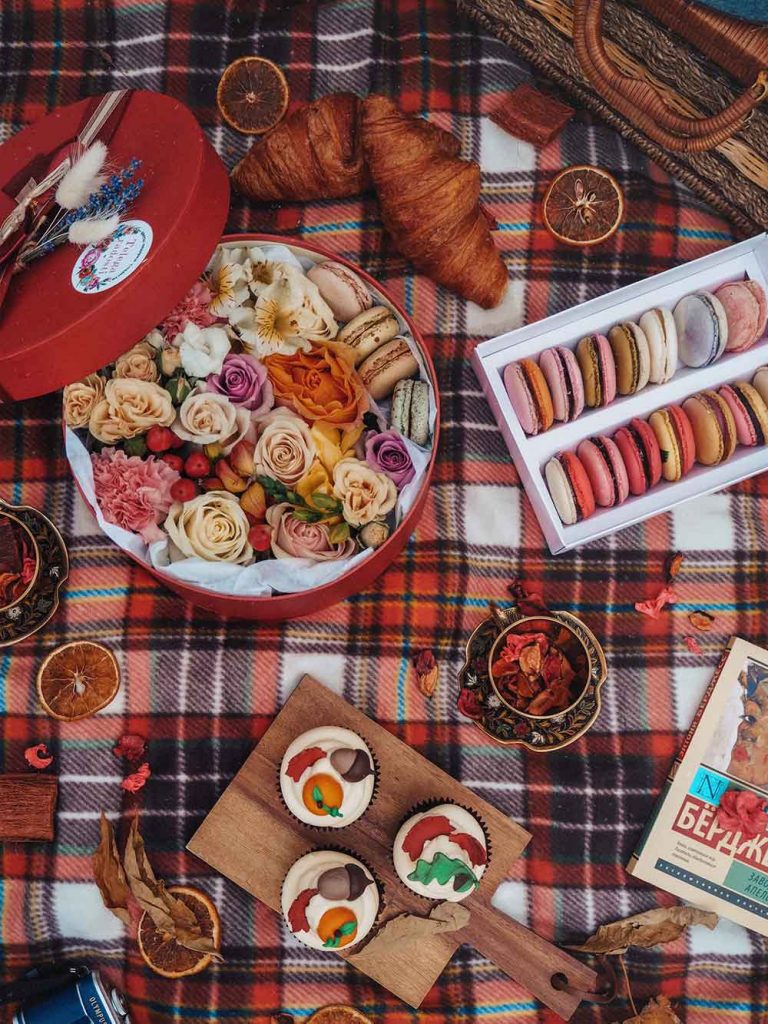 For the fall season, we like to avoid plasticware as it tends to catch the wind. No one wants to spend their picnic chasing down plates and cups! Using wooden plates or enamelware adds to the look, and also provides a more stable option for serving food. You can use small-scale kitchen towels as napkins.
Stack crates as a base for decorations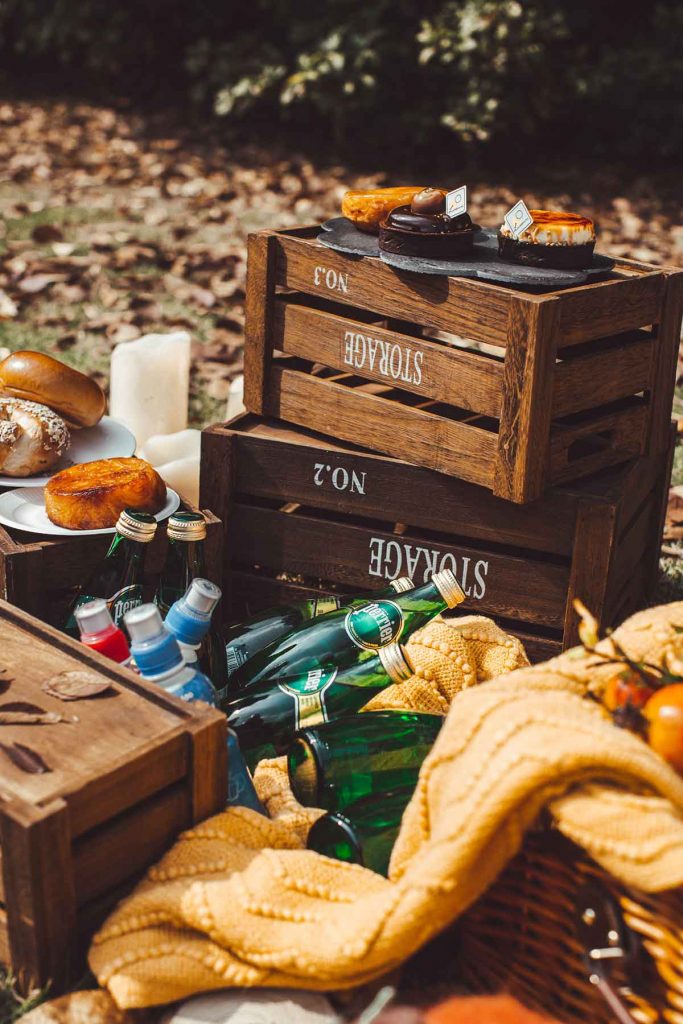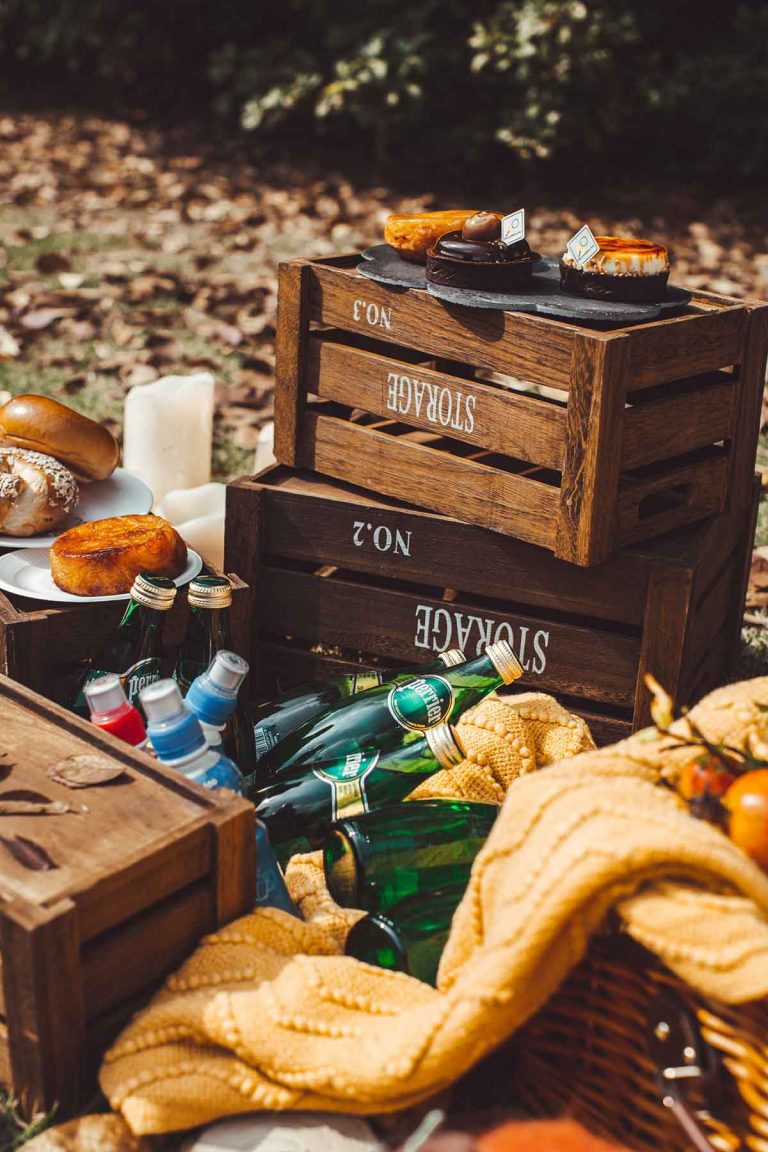 Wooden crates are perfect to stack at the edges of your picnic and tuck in fall flowers, candles, or pumpkins… or you can use larger crates as tables.Take a look at our Best Portable Tables article to find some other festive portable table options for setting up your food.
Fall Picnic Outfit
After you've planned all the important details it's time to turn to your wardrobe. What should you wear to a fall picnic? We have some ideas to help you stay comfortable with a fun fall look!
Layer your outfit
When you are dressing for a fall picnic, layering is always a great choice! Often, the days tend to be hot, but evenings are cool… and you never know when a cold front may blow through and make things chilly. You can wear something comfortable, such as jeans, a t-shirt. Then layer with a light sweater, flannel shirt, or sweatshirt. Also, overalls or a jumpsuit can be a fun look for a harvest-themed picnic.
Bring a hat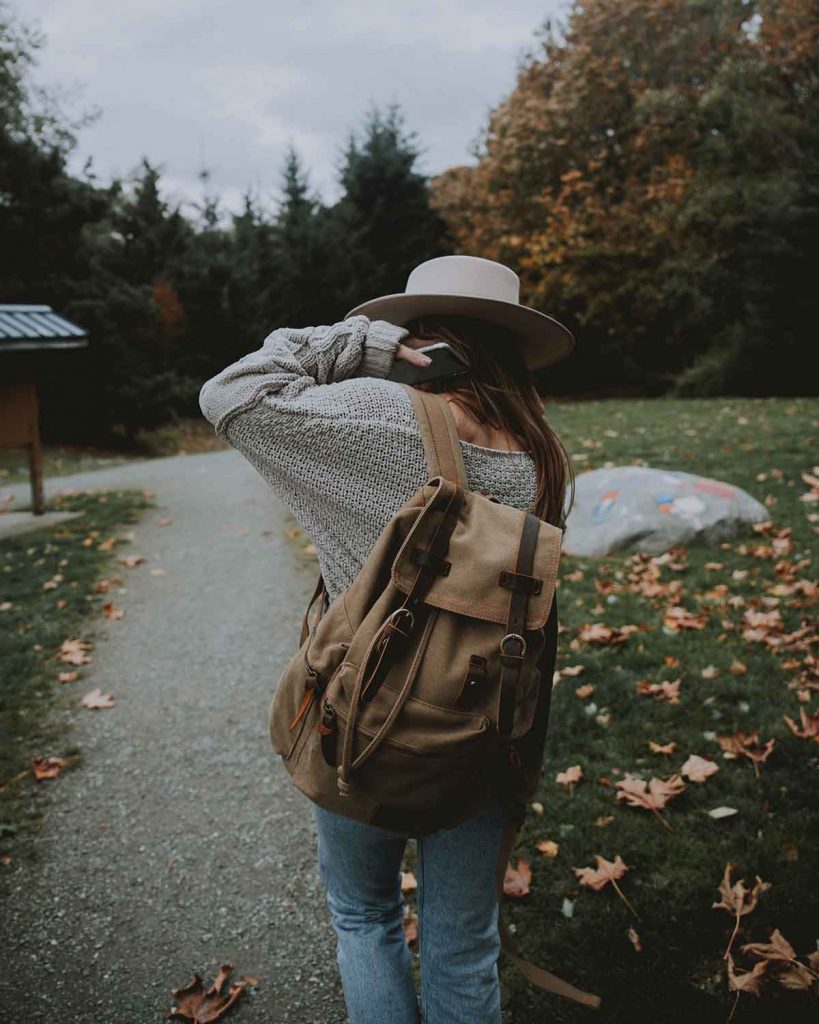 A hat can add some charm to your look. It's also a practical choice to keep hair from blowing in your face and the sun out of your eyes! Women may wish to opt for a fun straw hat while men may choose a baseball cap. This Furtalk fedora is a good look for women or men. We love that this hat can be rolled up to easily tuck into a bag!
Take a scarf or wrap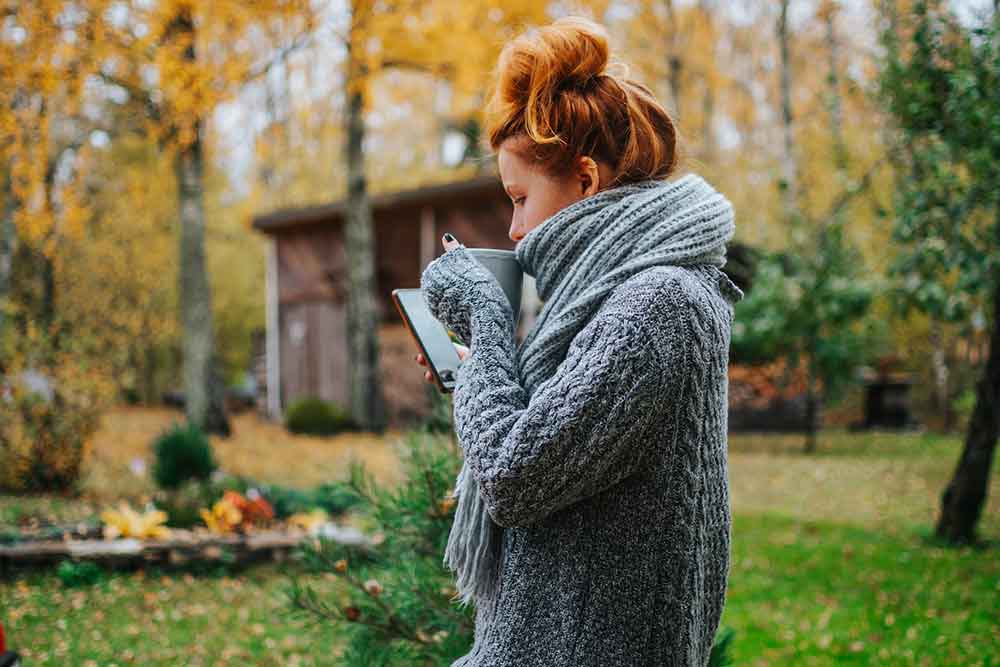 Bringing along a scarf that you can wrap around your shoulders is a great idea if you picnic in a windy spot. This beautiful scarf is lightweight and is large enough to use as a wrap for those fall days that are between warm and cool weather.
Fall Picnic Food Ideas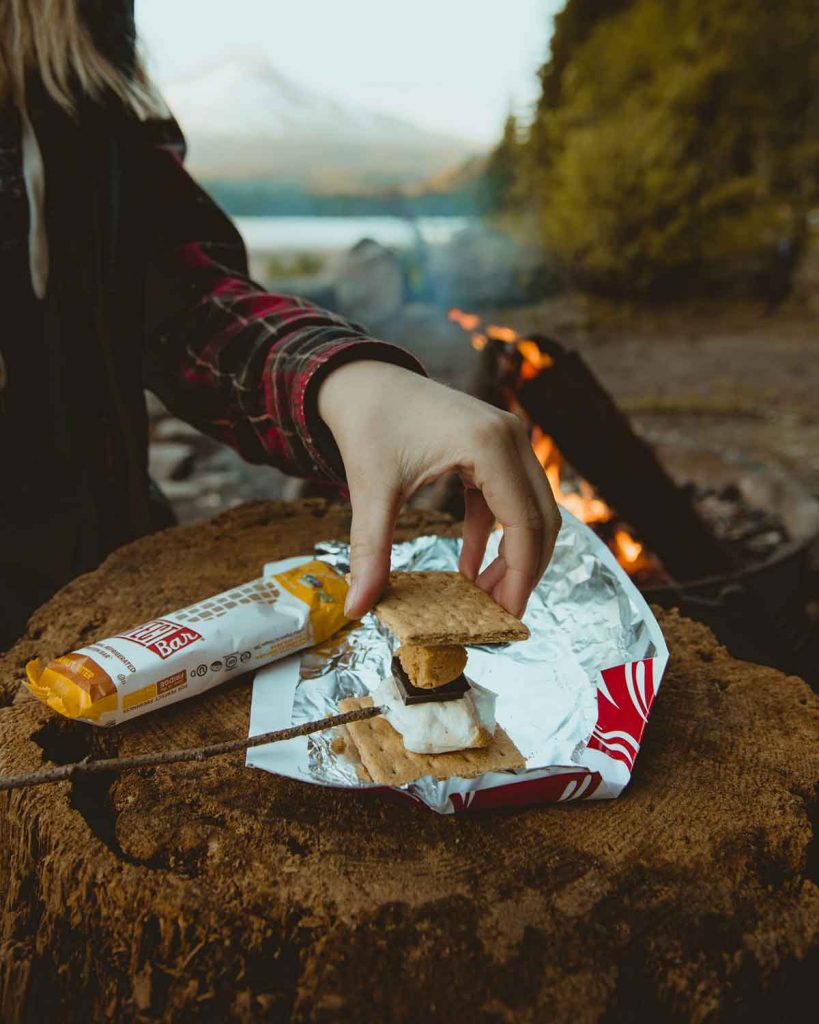 When planning your autumn menu, you can incorporate some fall-harvest fruits and vegetables. Here are some ideas to inspire your meal-planning:
Frittata
Caramel-covered apples
Hot dog roasting station
Chili bowls
Cheese logs
Chutney, hummus, or pickled veggies
Apple Cinnamon muffins
Cornbread
Butternut squash soup (serve hot or cold)
Savory Muffins with Prosciutto & Chives
Fall picnic sandwiches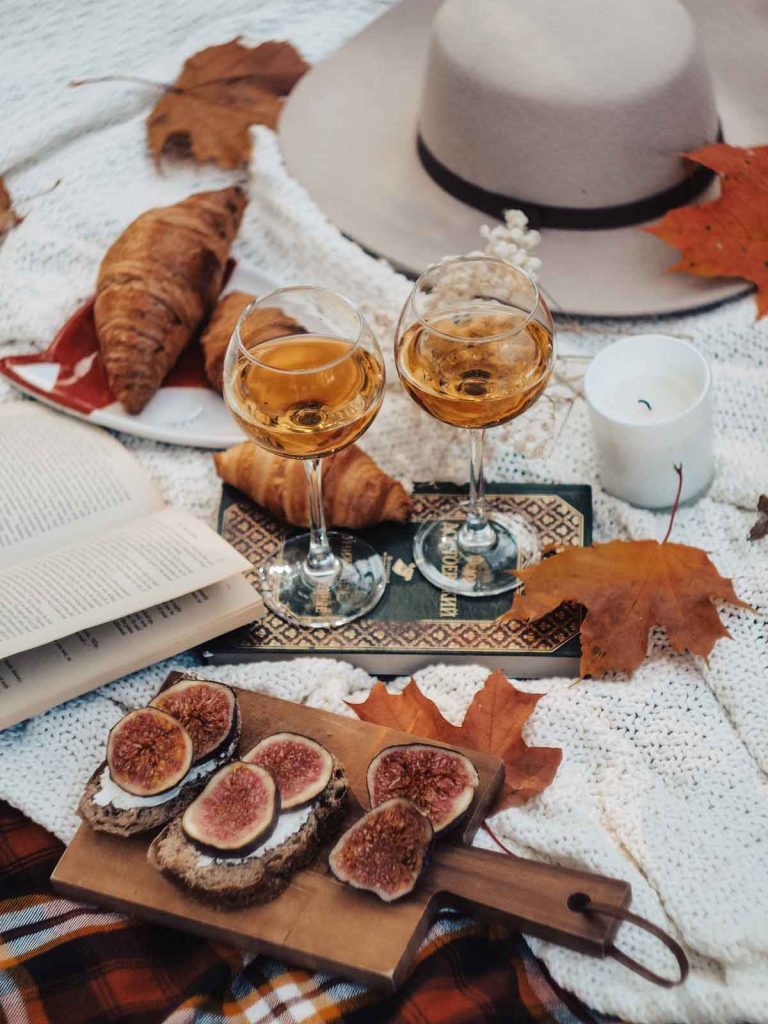 Sandwiches are a great choice for picnics because the bread keeps your hands clean. Here are some ideas to inspire you with ways to dress up your sandwiches!
Pimento Cheese
Fig and Cream Cheese Sandwich
Chicken salad pecan
Smoked Brisket Tortas
Philly-style Italian hoagie
Pork-chop biscuit
Salmon roasted apple and kale open-face
Fall picnic desserts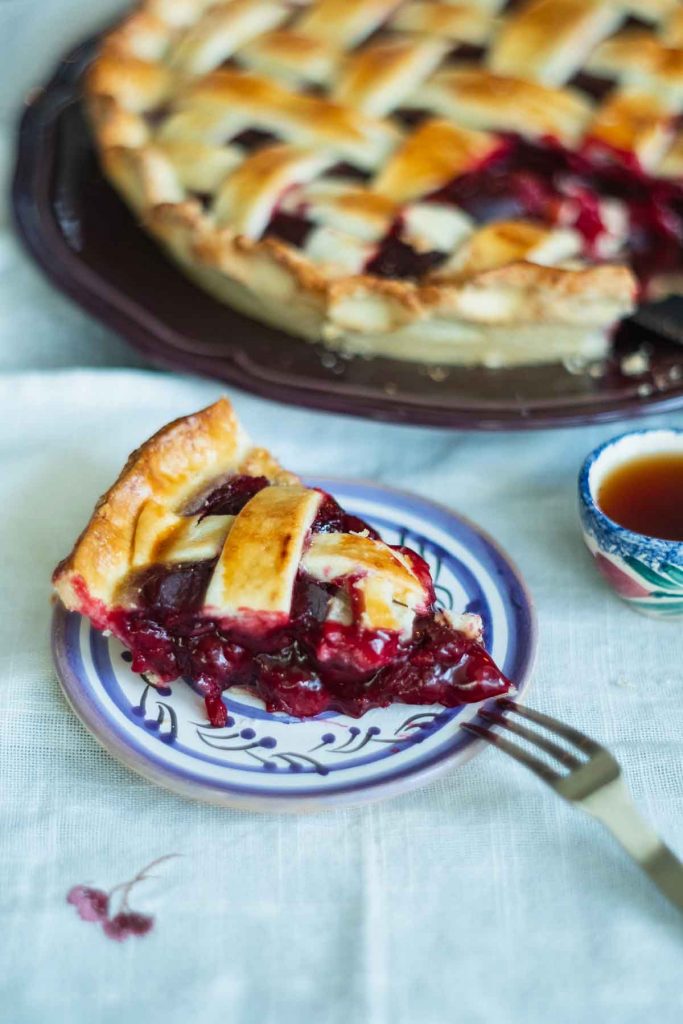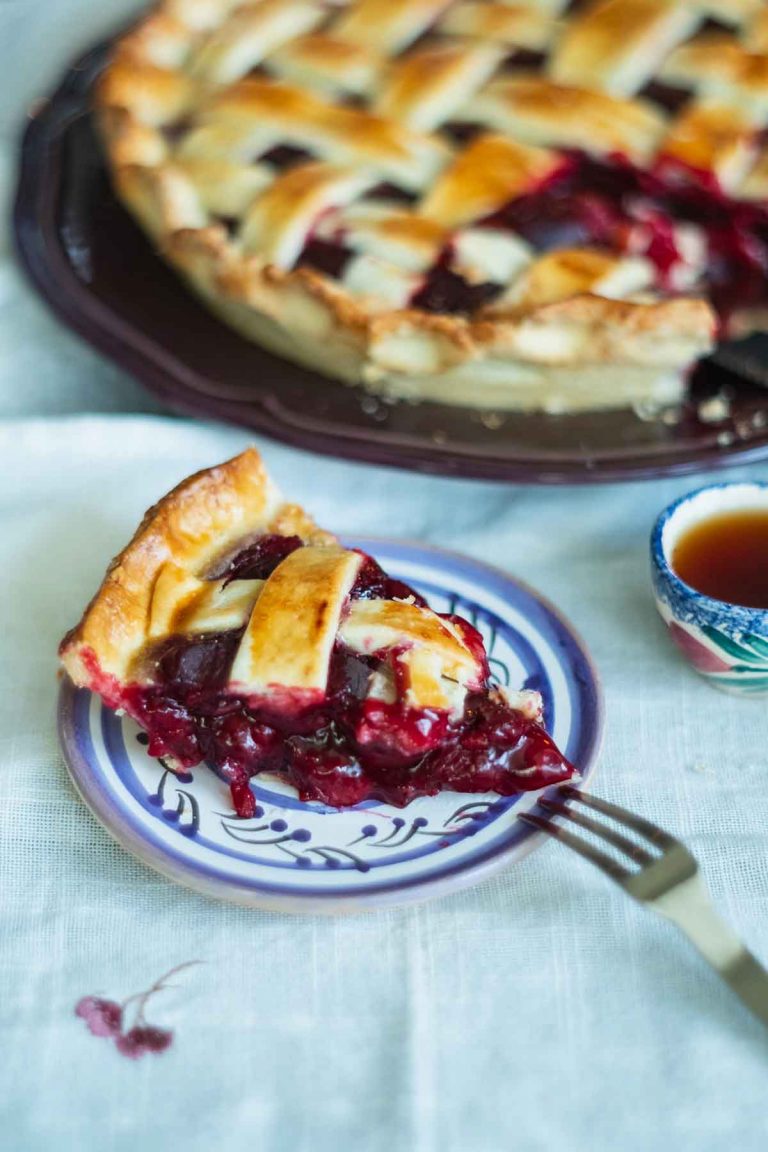 If you are looking to give your picnic desserts a fall flare, you can try out some of the following ideas. These desserts should be travel-friendly and are not too messy to eat outside.
Rhubarb cheesecake
Carrot cake
Chocolate cranberry brownies
Apple pie pockets
Chocolate chip oatmeal cookies
Pecan bars
Final thoughts
A fall picnic is a perfect excuse for getting out to enjoy the crisp air of harvest days. We hope you can use our ideas and tips to set your scene, dress for comfort, and pack a spread that will impress your friends and family! Stay safe and have fun!