Looking for the best boho picnic tables? We've got you covered.
Picnics remain one of the best ways to enjoy a day outside.
They're great for families because everyone can bring their food and drink, and there's no need to clean up after.
Whether you're a picnic planner or someone who loves picnicking, we have a list with the most practical, beautiful, low boho style picnic tables.
---
1. Best Overall: Foldable Luxury Boho Picnic Table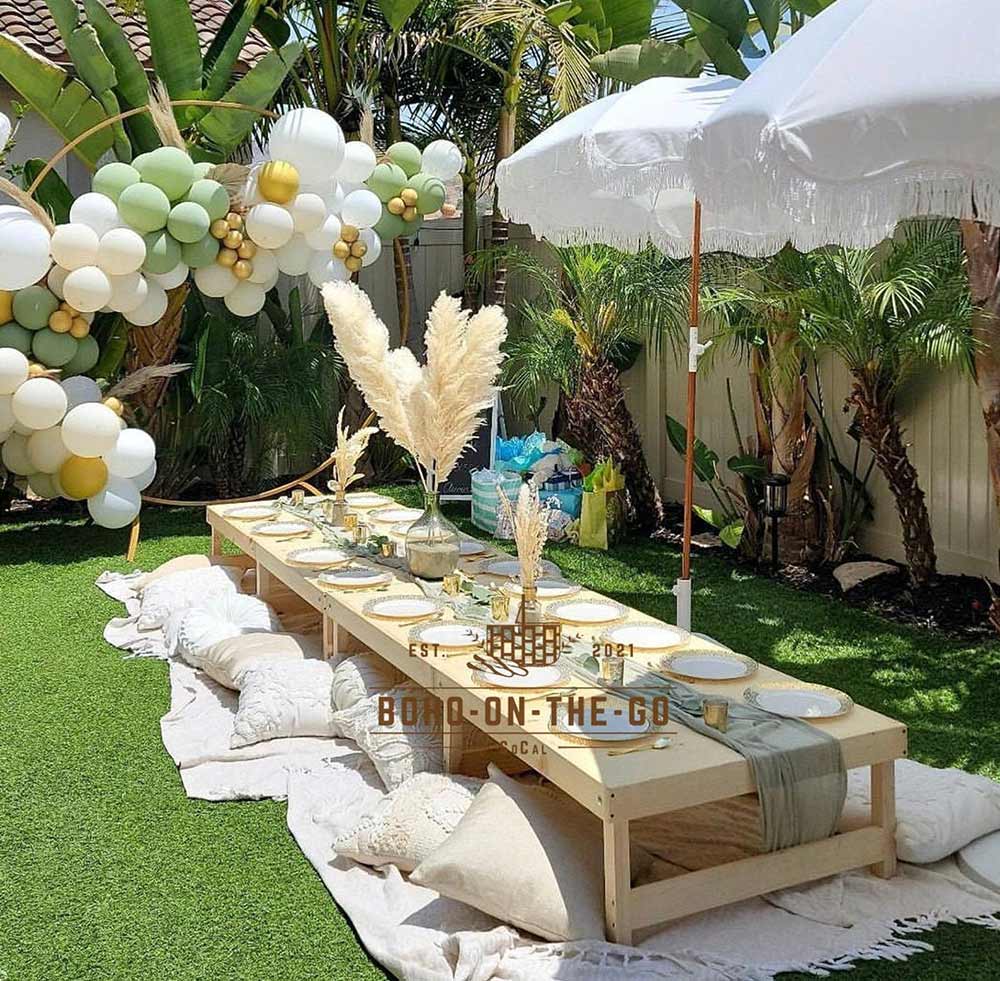 This durable Foldable picnic table seats 6-8 people, is easy to carry, and doesn't take up too much storage space.
It can be used for any picnic party regardless of the occasion or style. It can also be used as a table for your patio.
The wood is of good quality-able to withstand outdoor weather which makes it very durable, and it is extremely easy to unfold and move around.
They are also unstained and uncoated, this allows you to alter and style any way you want.
Also Great – Benewin Large Low Folding Picnic Table
We also recommend the Benewin rolling table, which comes in two sizes (small-sized one is reviewed below). Easy to carry and you can install it in seconds, without any tools needed.
What it's a great plus is that all the metal parts are rustproof, which will guarantee it will last you for years.
---
2. Best Multipurpose: Hannah Outdoor Acacia Boho Table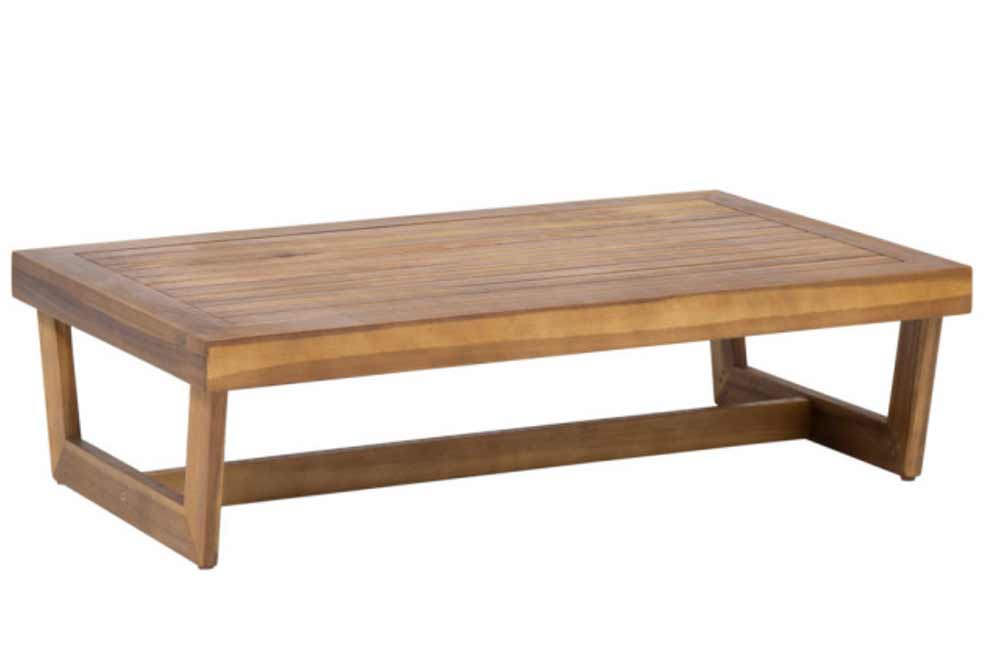 This table is designed to be used for multiple purposes- picnics, patios, and most importantly as coffee tables.
It is built beautifully to upgrade patio space and picnics with a touch of class.
It is very durable, can withstand outdoor elements, and will not darken over time.
It's easy to maintain and assemble, putting it together doesn't take more than three minutes. We love that it comes with a guide for assembling and usage.
The wood tone is very beautiful for an outdoor event such as picnics but they can only seat 2 persons.
---
3. Best Budget – Benewin Low Folding Picnic Table
This table is more affordable than the others and is an option for anyone looking to have a picnic table at their disposal.
It is very easy to move around and store as the tabletop can be rolled up.
It is made of solid wood durable for outdoor activities like picnics, camping, barbecues, and backyard parties. All the hardware accessories of the table are rust-resistant too.
Assembling this table will require a bit more effort, but don't worry, it comes with a guide.
From product reviews, we discovered that it can seat 3-8 persons depending on the size you choose, it is not lightweight however, you may find it easy to move around since it comes with a nice storage bag.
---
4. Best Low Handmade – Boho Portable Picnic Table With Foldable Legs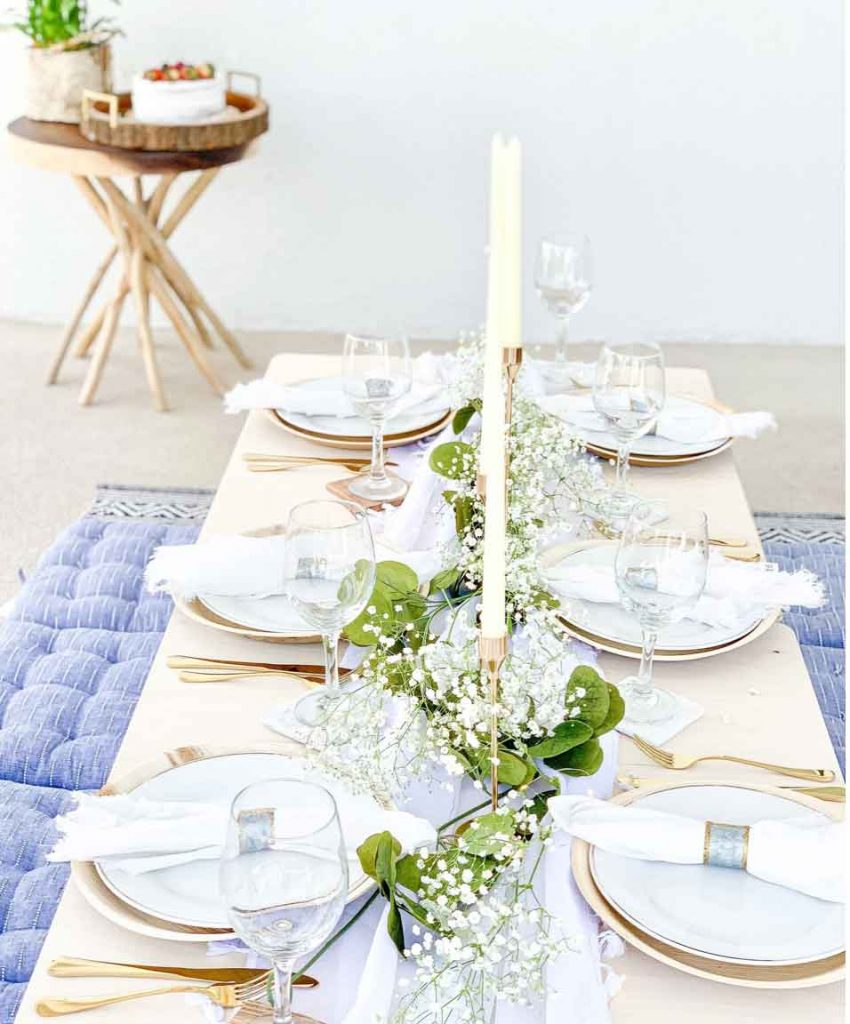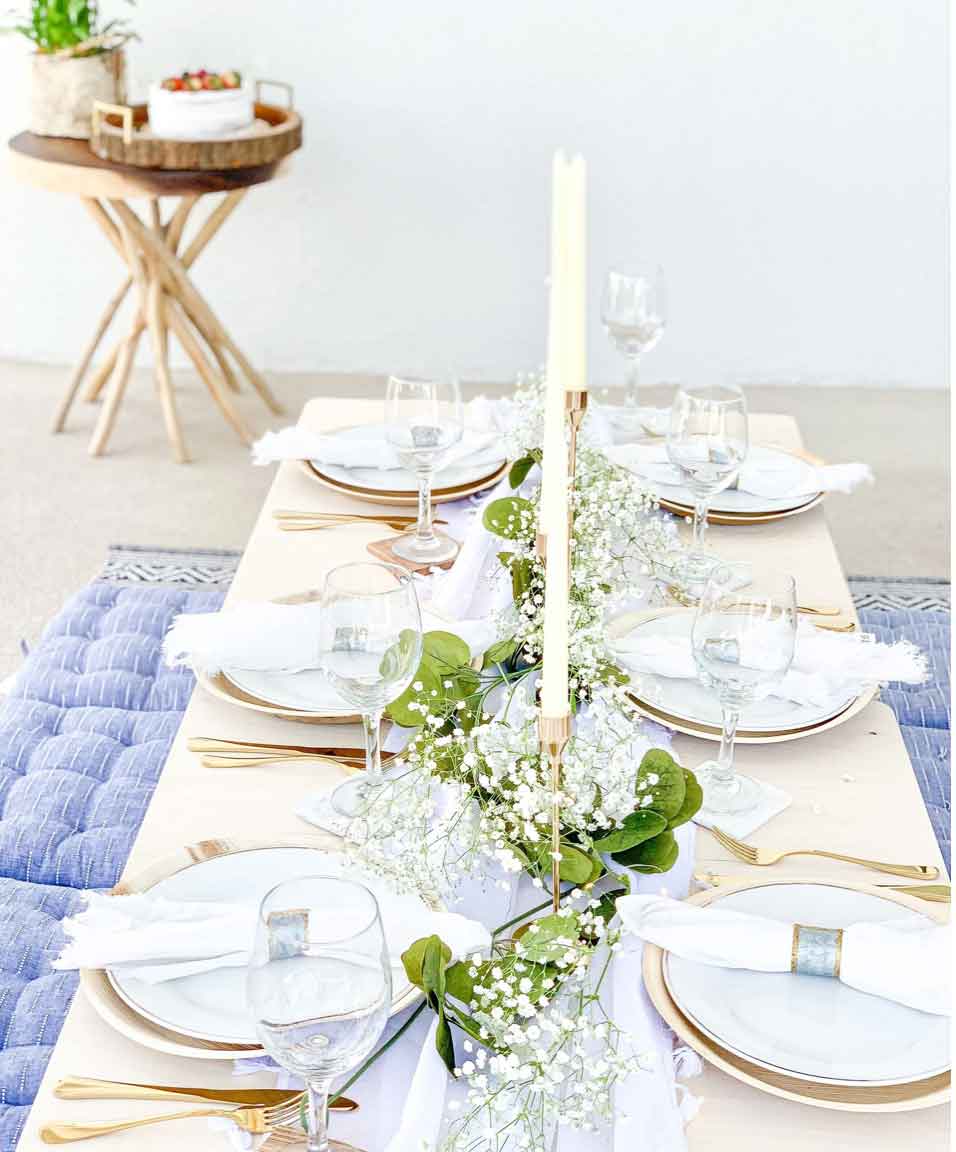 This table is handmade with excellent craftsmanship suitable for picnics and parties.
It can be used at the beach, lake, in a boat and also in your bedroom. It is a double table and can seat up to 8 people.
One thing we love about this table is that the legs can fold completely, so your table can sit flat on the ground in cases where you want a very flat surface to place your meals.
It's quite small so if you want a wider surface, you can buy extra tables and attach them to the ones you already have at any given time.
---
5. Best Splurge – Luxurious Low Floor Picnic Table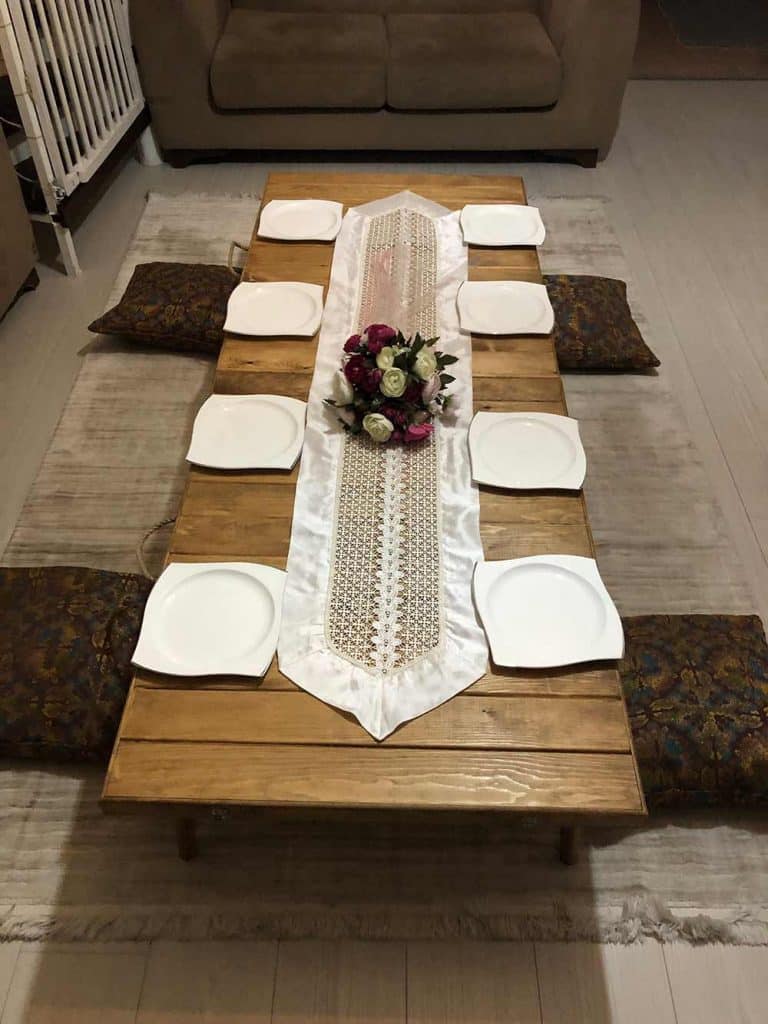 One good feature of this table is that it can seat up to 8 people, as stated by the producer, but we think it can seat an extra 2 little children.
This product is customizable if you want to brand it (as a picnic business owner) or you want to gift it.
It is foldable, easy to carry, and does not no occupy too much storage space. It is perfect for picnics, backyard parties, and indoor floor dining.
We love that this product has a warranty for damage during and after delivery.
It is very durable, comes in brown color, and has an exotic look. 98% of reviews for this table are 5-star ratings.
---
6. Best Portable – Low Picnic Table for Two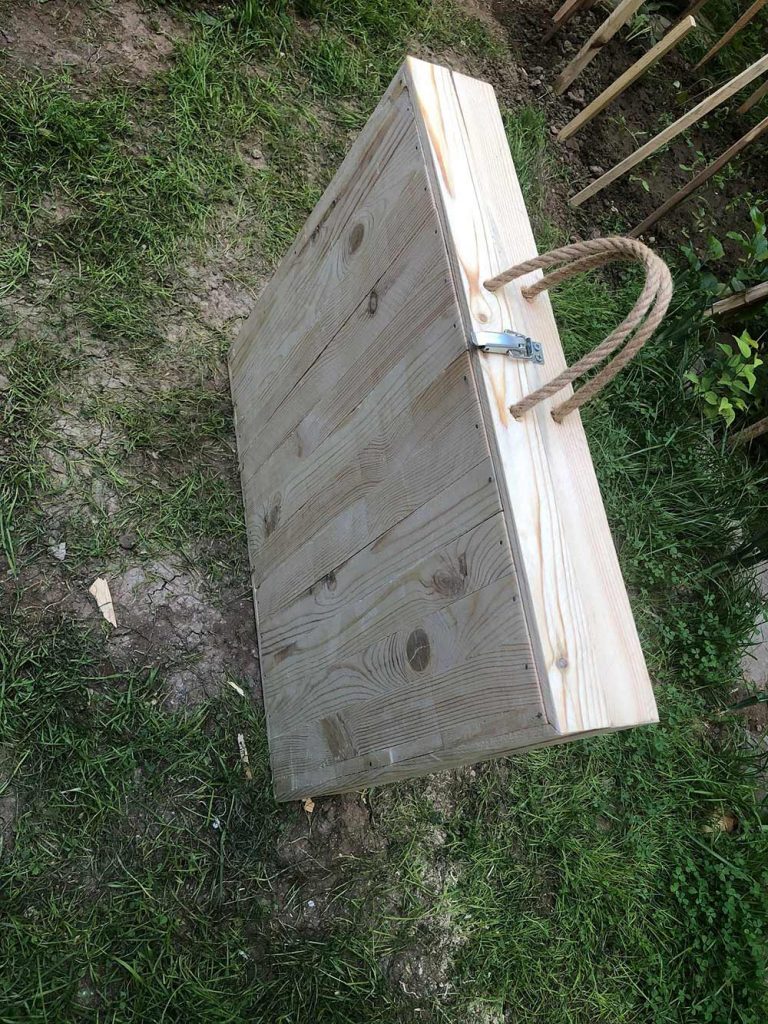 This table is very portable and the reviews are very positive. It can seat 2 persons and the quality is amazing.
The wood is very smooth, yet made to withstand outdoor factors. The length of the table legs is customizable.
You can speak with the manufacturer about your specific needs.
One thing we love about this table is that it comes with a handle, hence very easy to carry and move around.
You can even put it on the passenger seat of your car without any interference.
The table is small, so if you're looking to host a picnic for more than two people, you will need to buy two or three of these. It is easy to set up and from the customer reviews, delivery is very fast.
---
7. Best Small – Simple Setup All Purpose Boho Table
This table made our list because of its multipurpose utility, sturdiness, adjustability, and easy-to-clean design. Quality is good enough to hold drinks, food, camping materials, and your laptop.
It is short in stature and can be used both indoors and outdoors.
This table is lightweight, no assembling is required. It is foldable and has a convenient carry handle which means that you can carry it anywhere.
However, it doesn't have a raw version so designing it the way you want may not be an option.
---
What is a folding boho table?
A folding boho table is a table ideal for perfect picnics or small-scale outdoor parties.
It's mostly made of wood and in different designs.
As the name implies, this table is foldable and easy to move around. It is also made to hold out against outdoor elements so you don't have to worry about taking them outside.
What is a pallet boho table?
A pallet boho table is a picnic table made with wood pallets.
Unlike most folding boho tables, its surface is not all covered.
It has spaces and mostly comes in layers. One thing we love about pallet boho table is that it's simple to make at home. All you have to do is get wood pallets, put them together and add style the way you want.
Then you will not need to buy a picnic table anymore.
However, they can be quite difficult to move around, unless designed by a professional.
How tall should a boho table be?
It depends on your needs. From our top pics, there are several heights of boho table. Whatever height you choose, we think that it shouldn't be as high as a standard dining table.
You should be able to sit on the floor. We recommend that your boho table should not be higher than 50cm.
---
FINAL THOUGHTS
Picnic tables made from bamboo work well for picnics because they're strong, light, and easy to transport.
These are our best picks. So which one is right for you? It all depends on your budget, your needs, and even your style.
While some people might prefer a more traditional picnic table, others might like the boho vibe that comes with the tablecloth and mismatched plates.
On this topic, we leave the decision up to you. But whichever option you choose, don't forget to have fun!
Latest Posts About Picnic Tables:
How to Weatherproof a Picnic Table (3 Easy Methods)

In times of harsh weather conditions, waterproofing your picnic table is an ideal step to take. It protects your table … How to Weatherproof a Picnic Table (3 Easy Methods) Read More »

17 Free Picnic Table Plans for 2023 (Easy DIYs)

Whether you are picnicking at your favourite park view, or are enjoying lunch on your back patio, your table will … 17 Free Picnic Table Plans for 2023 (Easy DIYs) Read More »

How Much Does It Cost To Build A Picnic Table? (DIY vs Buy)

Wondering how much it costs to make a picnic table? This is one of the first questions we get from … How Much Does It Cost To Build A Picnic Table? (DIY vs Buy) Read More »

How to Keep Picnic Table Legs from Rotting (5 Easy Methods)

Preventing rot is always easier than stopping it. Take all the precautionary measures ahead of time, so that your wooden … How to Keep Picnic Table Legs from Rotting (5 Easy Methods) Read More »

9 Best Portable Picnic Tables: Foldable and Sturdy (2023)

A portable picnic table can be a great asset and make your food set-up so much easier. Many picnic spots … 9 Best Portable Picnic Tables: Foldable and Sturdy (2023) Read More »